Q&A: Alumna Nicole Riegel talks higher education and the home that inspired 'Holler'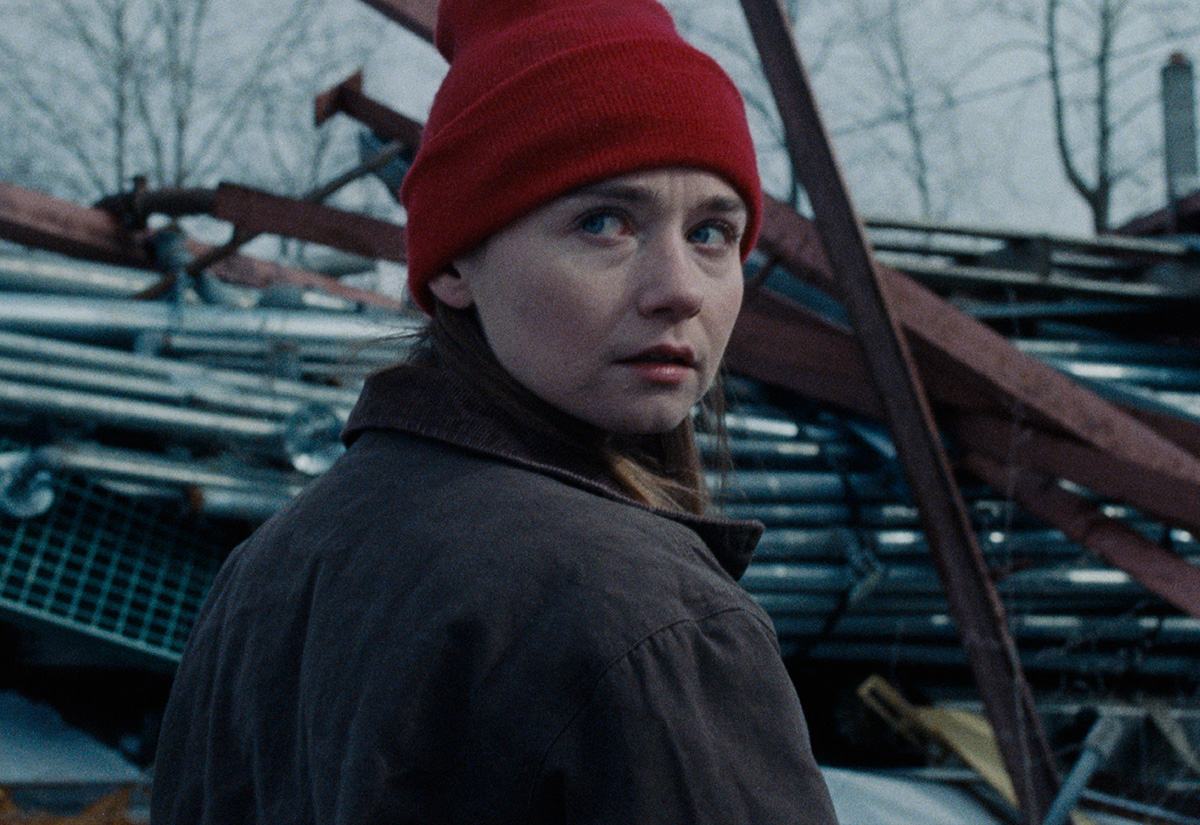 "Holler"
Directed by Nicole Riegel
June 11
A young girl strives for a better life outside her small town and it will take giving her all.
Premiering in select theaters Friday, alumna Nicole Riegel's new film "Holler" revolves around graduating senior Ruth (Jessica Barden) who longs to escape her troublesome small-town life in Ohio and pursue higher education. She and her brother Blaze (Gus Halper) begin scrapping metal to make money for college, but the two quickly face jolting consequences when they begin stealing metal from factories.
Riegel spoke with Daily Bruin's Brandon Sanchez about the significance and process of bringing her childhood experiences and roadmap to higher education to the big screen.
Daily Bruin: Where did the plotline of "Holler" originate from?
Nicole Riegel: I filmed "Holler" in my hometown where I grew up, and I wanted to tell a story about my pursuit of an education as a girl in Appalachia. That's a story that I hadn't seen on the big screen before or on any screen at all. No one from my community has ever really been given the opportunity to tell a story about our community – definitely not a woman from that community.
I grew up watching different people make films about Appalachia as research or people who didn't grow up there going into that community and making films about my home. It really felt important to me that someone from the community can tell our own story, and I really think "Holler" is the first one to do that.
[Related: Q&A: Alumnus and composer Brian Tyler discusses scoring 'Those Who Wish Me Dead']
DB: How did you balance the autobiographical aspect with the fictional aspect?
NR: On one hand, I wanted to be really, really truthful and honest about the story. I wrote it too, so I'm writing (and) directing aspects of my own life in the place where I grew up and incorporating all of the people from the community – people I knew, places I remember from my childhood – but also just remembering that I'm also making a narrative fiction film.
Everything doesn't go according to life in ninety minutes. So scrapping (for metal), for instance, in the film is not something that I did. It's something that I knew a lot about and something that is a really big part of where I come from, and it's truthful in that sense … It's a way for a lot of people in that area to earn a living … I grew up knowing a lot about that, but I've never really seen it depicted in a narrative film before.
DB: How does this film speak to the challenges that low-income students may face in the education system?
NR: ("Holler") absolutely speaks to them … in America, if you want to go to college, there's grants, there's scholarships there's FAFSA … but I think we often forget that you have to be born into certain circumstances in order to even have access to those opportunities, and I am an example of that.
I was a first-generation college student in my family, and I actually went to UCLA. I didn't really have anyone to introduce me to scholarship applications, to grants. There were resources for me to go to college, but I didn't even have people in my life to tell me about those things. I wasn't in a school system, or an environment or a community, that expected young people to go to college or pursue any higher learning, and so I didn't even know how to navigate that process.
There are people at those universities you can reach out to, but they're so overwhelmed with so many students, they can't really hold every student's hand through that process. I think that you really need to start at a much younger age if you want children to pursue a higher education and give them the resources to even know about what is available to them.
[Related: Alum's horror film 'Initiation' defies gender stereotypes, explores social issues]
DB: What message do you hope viewers walk away with after watching the film?
NR: One aspect that I hope comes across is really that young women and their voices in (Appalachia) have so many extra layers of difficulty due to class and gender. I really hope people walk away thinking about that, and thinking about that corner in a more nuanced way … than it being the Donald Trump corner of the world. It's so much more than that, and I think that's represented in the heroine in this story.