My time at The Bruin taught me the importance of amplifying my community's voices -30-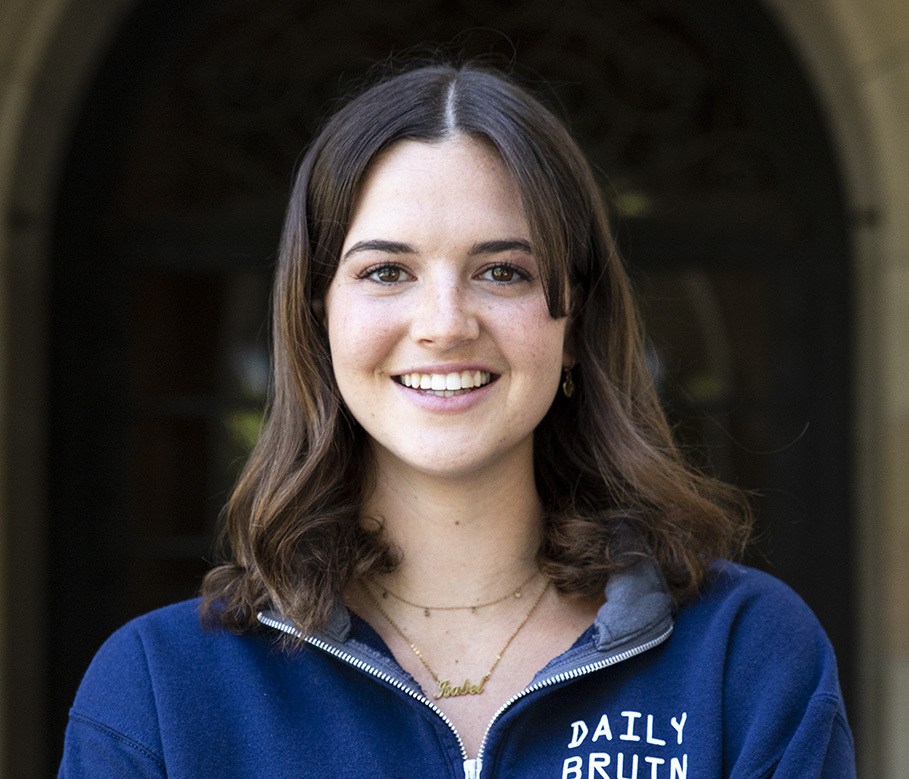 (Ashley Kenney/Photo editor)
I've always loved stories.
In fact, I joined the Daily Bruin to become a storyteller. I couldn't wait to develop my own voice, find my own style and become a writer whose words people were eager to devour.
In a way, I thought the central piece to storytelling was the telling itself.
But upon entering the low-ceilinged, Panda Express-scented Daily Bruin office, my eyes widened, my ears opened and my mouth shut.
I'm not sure if I was in awe of the minds of the people around me – everyone so well-informed and intelligent – or if I instantly feared the tenacity of the people around me – everyone so outspoken and unapologetic.
Regardless of the true explanation, I became a bit of a fly on the wall.
I attended every meeting and read every Slack message. I hung onto every word of the writers around me and overanalyzed every edit from my first editors. I became a sponge, eager to soak up all that was going on around me.
And when it came time to write my first opinion piece, I continued to be a sponge. I used what I had soaked up from the community around me and merely poured it back out in the form of a column.
Growing up, my soccer coach, who happened to double as my dad, always told me, "you have two ears and one mouth for a reason." And though he said it so I would stop distracting my fellow 10-year-old teammates from running drills, his words held more weight than I gave him credit for.
It's only now, as I sit perched at my laptop, attempting to fit four years of my life into 850 words or less that I realize my sponge method was just another version of his quote.
Using my two ears more than my one mouth has been vital to my time at the Daily Bruin. And it's the key to my storytelling.
The columns I'm most proud of – the one about the uniqueness of Westwood's theaters, the one about the challenges of Zoom for students who are deaf, the one about the importance of the language surrounding the Capitol riots and the one about the need to defund UCPD – all acted as a mere amplification of the stories I'd heard around me.
It begs the question, am I a real writer? Am I a half-capable columnist? Am I failing entirely at my goal of becoming a storyteller?
But I mean, I have to give myself a little bit of credit. I still spend hours crafting my columns. I certainly have developed my own voice and found my own style. I hope my words have been eagerly devoured by readers, or at least by the family and friends I send the link to.
So now I have to ask myself, am I onto something here?
Perhaps being a good storyteller isn't really about the telling at all. Perhaps it's about the listening.
It's hearing the community around you and responding with the questions that matter. It's making time to understand the voices of your peers and hand-selecting the best words to convey their experiences. It's opening your mind to the opinions of those with backgrounds different from your own and finding the common ground on which to share your platform.
It feels a bit ironic really.
I entered the Daily Bruin to find my voice. I joined arguably the loudest, feistiest and most outspoken section of the paper. But in fact, it's been my ability to listen that has shaped who I am as a writer the most.
The art of storytelling is not easy to master. And I certainly cannot claim my few years at a newspaper have molded me into an expert. I've never won any awards, and I've published some less-than-favorable opinions.
But what I can say is that the Daily Bruin has helped me find who I want to be as a storyteller.
And much to the chagrin of my 10-year-old self, it goes hand in hand with having two ears and one mouth.
Weinerth was an Opinion columnist 2018-2021, Opinion senior staff 2020-2021 and editorial board member in 2021.
Weinerth is an Opinion columnist.
Weinerth is an Opinion columnist.