Opinion: UCLA must act on its plans to replace UCPD response to mental health calls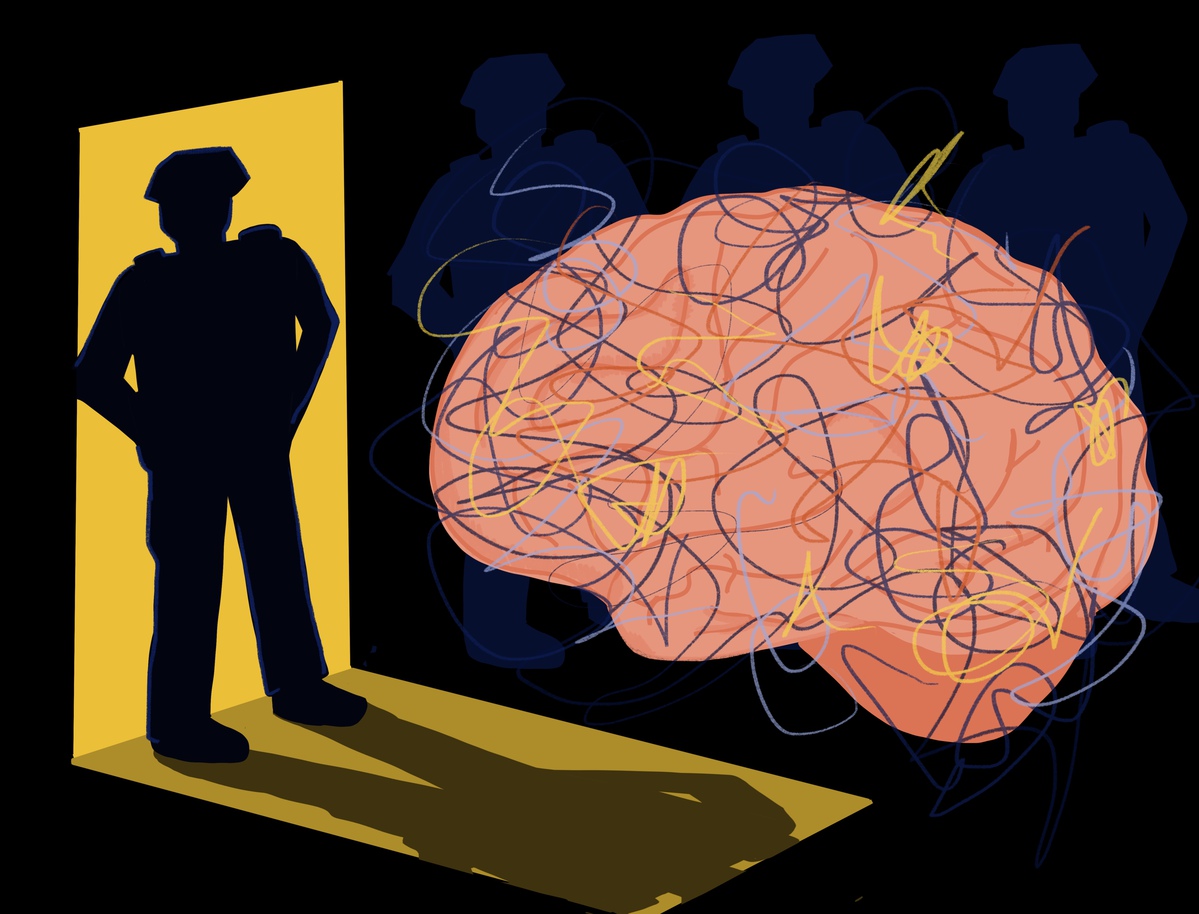 (Emily Dembinski/Illustrations director)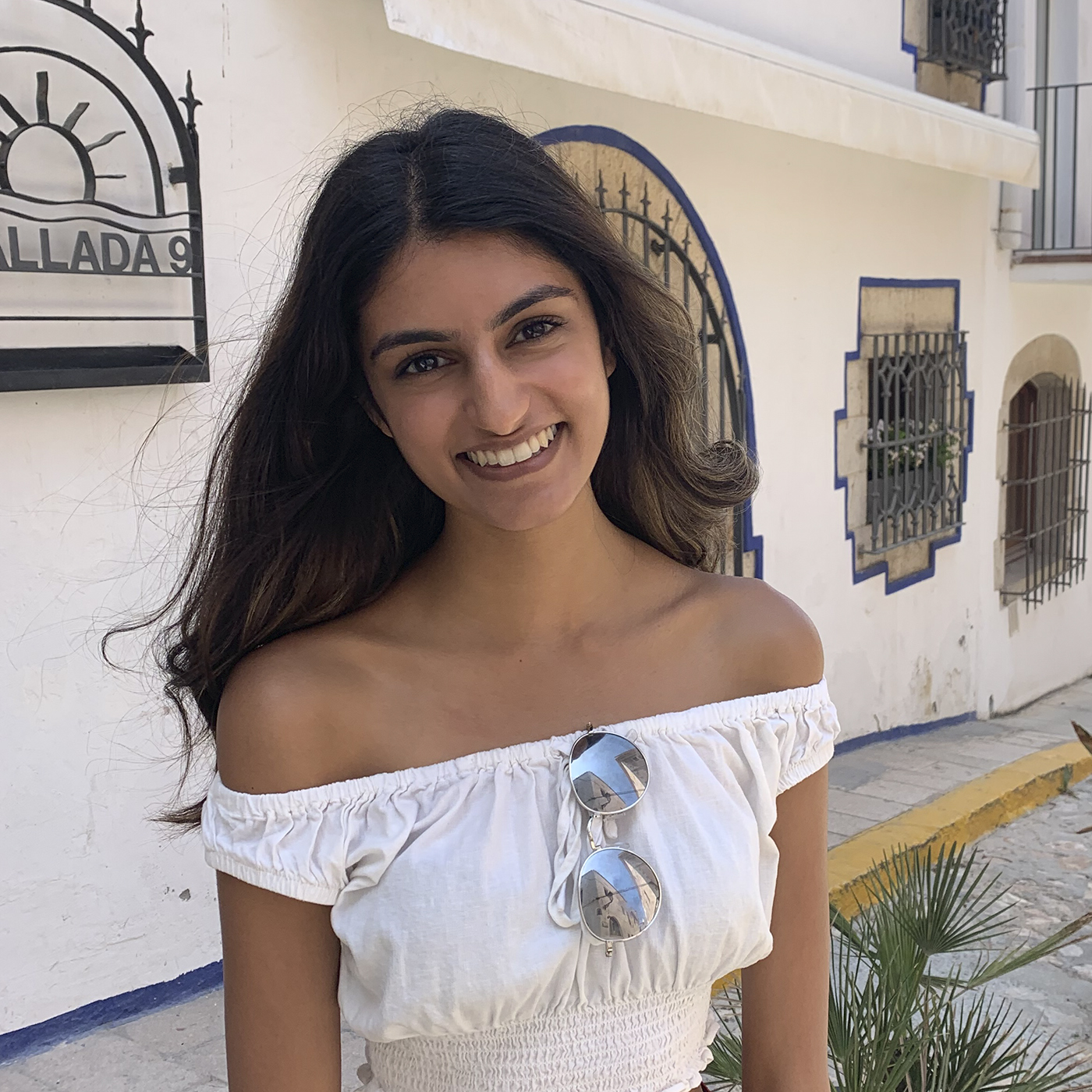 This post was updated March 7 at 4:42 p.m.
Actions speak louder than words.
And for UCLA, its eerie silence on police violence is more than troubling.
In response to last summer's Black Lives Matter protests, administrators made promises to the Bruin community, which included a commitment to sending mental health professionals to support or replace UCPD to handle mental health emergencies.
Currently, UCPD responds to mental health calls, but its involvement is traumatizing and problematic – especially for already marginalized students.
A program like this proposed mental health emergency unit is not just a step in the right direction but also a desperately needed reaction to both skyrocketing mental health issues amid the COVID-19 pandemic and devastating experiences with the police.
Though discussion of the proposal began in June, there is still no clear timeline for when it might be implemented. UCLA's sluggish action leaves a well-intentioned program in the dust, and if the university wants to make sure this program lives up to its potential, it needs to do more to ensure students are receiving the help they need and deserve.
Follow-through is crucial.
Howard Adelman, a psychology professor and co-director of the School Mental Health Project and the National Center for Mental Health in Schools at UCLA, said in an emailed statement police should not be the ones who show up when a student is experiencing a mental health emergency.
He pointed out that mental health problems must be handled by those trained to properly respond to them and not by police involvement.
And this is exactly what the proposed plan aims to alleviate.
According to Gawin Gibson, the special projects lieutenant for UCPD, the mobile mental health unit will aim to create appropriate intervention through destigmatization.
"We remove the (stigma) between mental health issues and criminal activities, so they don't have that traumatization when they call the UCPD," he said.
The program would be a collaborative effort led by UCLA Counseling and Psychological Services, UCLA Student Affairs, the UCLA Department of Psychiatry and Biobehavioral Sciences, the Behavioral Intervention Team, the UCLA Depression Grand Challenge team and UCPD.
However, according to an emailed statement from UCLA spokesperson Katherine Alvarado, the school has not yet identified funding for the mental health crisis unit – an issue that essentially leaves the program dead in the water.
UCLA must put its money where its mouth is by divesting from UCPD and reallocating those funds to a resource that can appropriately help Bruins.
Additionally, while this program's goal is noble, students' negative experiences with UCPD shouldn't be ignored while administrators work toward implementing it.
For instance, one student wrote a detailed description of her traumatizing experience with UCPD in December. After being interrogated by police following a session with CAPS, officers transported her to the hospital against her will in handcuffs. It's been nearly three weeks since the Daily Bruin published this account, and administrators have made no indication they've read, let alone acknowledged, the student's harrowing experience.
This isn't the only area where the university has neglected to act. Students should remember that UCLA committed to funding a Black Resource Center only after protests against police violence shook the nation.
If UCLA wants to support students struggling with their mental health, it must identify tangible ways to make a mobile mental health unit a reality. But rushing the program isn't a solution either. A plan that aims to target a sensitive issue will require specialized training and professionals.
Responders will have to be well-versed in mental health treatment, de-escalation and racial biases if the plan is to be successful. And that will cost the university both time and money – both difficult obstacles to overcome.
However, the solution is clear: divest from UCPD and invest in students.
While UCLA spends nearly $22 million on UCPD annually, it only allocates about $9 million to CAPS. It should come as no surprise then that CAPS is notoriously known for long lines and inaccessible services. The discrepancy in the two budgets reveals a clear prioritization of policing over care.
And when you account for students' calls to defund UCPD in response to its disproportionate arrests of people of color, this gap in funding becomes even more troubling.
To be fair, it's hard to divert resources to anything else in the middle of a pandemic that has the university struggling financially to stay afloat. But there's little reason UCLA needs to wait on finding funding for this new program, especially when 71% of college students in one study reported increased stress and anxiety amid the COVID-19 pandemic.
The mental well-being of UCLA's students is too important to ignore.
In an emailed statement, Alvarado said UCLA is committed to the well-being of its students, especially in terms of addressing issues like mental health stigmas and racial inequity.
UCLA has made a great promise and it's time to follow through. Until it does, students will continue experiencing traumas when they should be receiving help.
Bruins deserve better from their university.
Weinerth is an Opinion columnist.
Weinerth is an Opinion columnist.