UCLA alum Isaac Bryan to represent District 54 following special election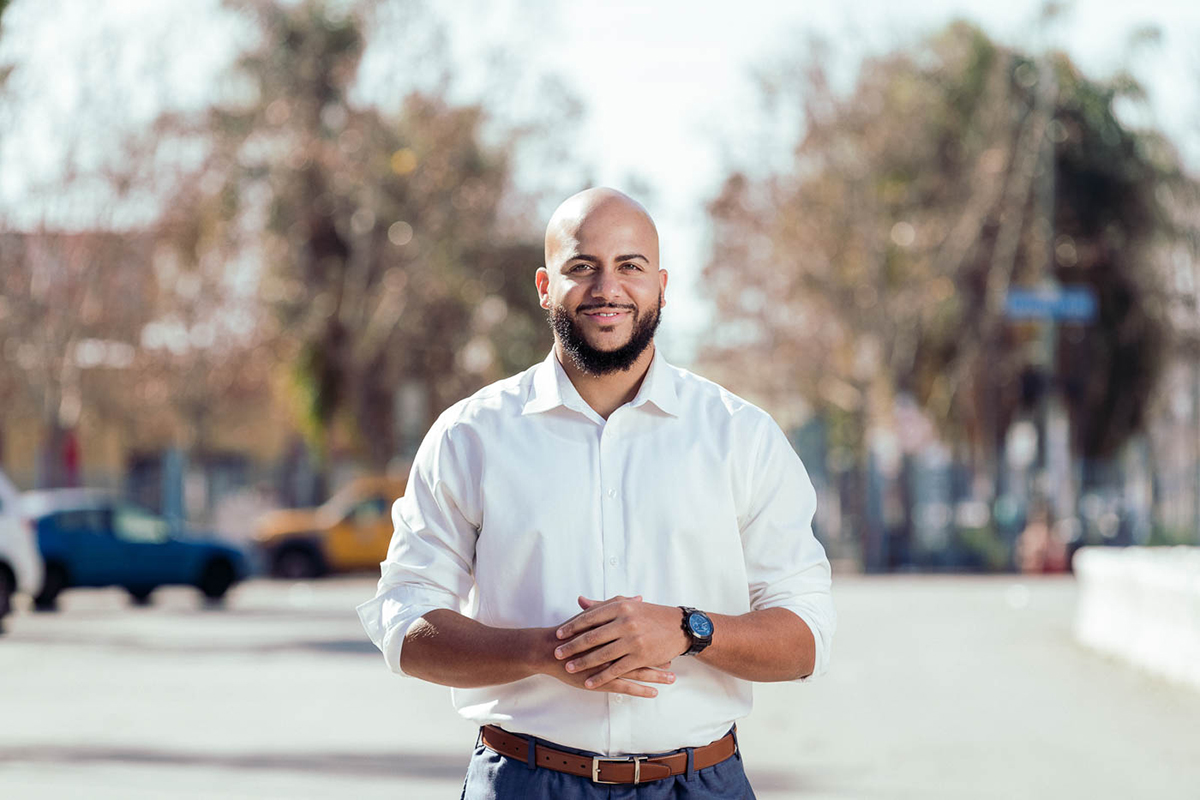 (Courtesy of Mike Dennis)
This post was updated May 31 at 12:31 p.m.
Isaac Bryan won the state Assembly's 54th District seat special election with a majority vote, the California Secretary of State's office announced Thursday.
Bryan, the public policy director at the UCLA Ralph J. Bunche Center for African American Studies, won 50.8% of the votes in the special election and was sworn in Friday. The 54th District represents Westwood.
His opponent, Heather Hutt, received 24.9% of the votes.
Four other candidates also ran – Dallas Fowler, Cheryl Turner, Bernard Senter and Samuel Robert Morales – with none receiving more than 10% of the votes each. Senter, who ran with no party affiliation, was the only candidate to not run as a Democrat.
In addition to Westwood, the 54th District includes Culver City, Century City and other West LA areas.
The 54th District seat was previously held by Sydney Kamlager, a Democrat, but was left vacant after Kamlager's special election to the California State Senate on March 2.
[Related: Three candidates contend for District 54 Assembly seat, including UCLA staff member]
Bryan was also a public policy graduate student at the Luskin School of Public Affairs and graduated in 2018.
The assembly member hopes to leverage policy analysis and coalition-building skills he gained as a graduate student to pass laws at the state capital, Bryan said.
Through coalition-building, Bryan said he hopes to revive the Community Response Initiative to Strengthen Emergency Systems Act, which passed both legislative houses but was not signed by Gov. Gavin Newsom. The bipartisan bill aimed to replace police officers with other nonpolice first responders in some emergency situations but was vetoed by Newsom because of the pandemic.
"We've got to increase visibility, increase pressure … (through) leveraging social media platforms," Bryan said. "When we're moving to divest from the UCPD and reinvest those dollars in students, having alternative crisis response models can be incredibly powerful and important."
Bryan plans to focus on the allocation of California's almost $76 billion budget surplus from day one. Bryan also said he will prioritize relief for Californians impacted by the COVID-19 pandemic, including renters and small businesses that didn't receive financial assistance through the Paycheck Protection Program, a federal small business loan program for COVID-19 relief.
Gabe Feiner, the external chief of staff for the Undergraduate Students Association Council external vice president, said Bryan must enact policies that make college education more affordable.
"The ultimate goal is to make sure students graduate without debt," Feiner said. "We need state Cal Grant reform, we need federal Pell Grant reform and we need significant investments."
The University of California Board of Regents is considering a new cohort-based tuition model that would raise tuition based on inflation rates but freeze tuition for enrolled students.
Bryan said he plans to increase grants and financial aid for students and increase the capacity and affordability of housing in Westwood by providing rent protections.
In 2019, the LA Times reported Westwood was the nation's most expensive place to rent outside of Manhattan. Additionally, a 2020 UCLA report found 5% of UC students are experiencing homelessness.
"You shouldn't be attending the No. 1 public university in the world and (be) unhoused," Bryan said. "That's a systematic failure."
Victor Narro, the project director for UCLA Downtown Labor Center, said Bryan has the characteristics of an effective public servant, including progressive values and an innovative approach to public policy.
"The thing that attracted me most about him was his ability to connect with a wide spectrum of advocates and established officials," Narro added.
Mariesa Samba, a social welfare graduate student, said Bryan's expertise will help him succeed in the 54th District.
"Issac is someone who elected officials have turned to for his expertise, and now he (is in) the position of being elected himself," Samba said.