Three candidates contend for District 54 Assembly seat, including UCLA staff member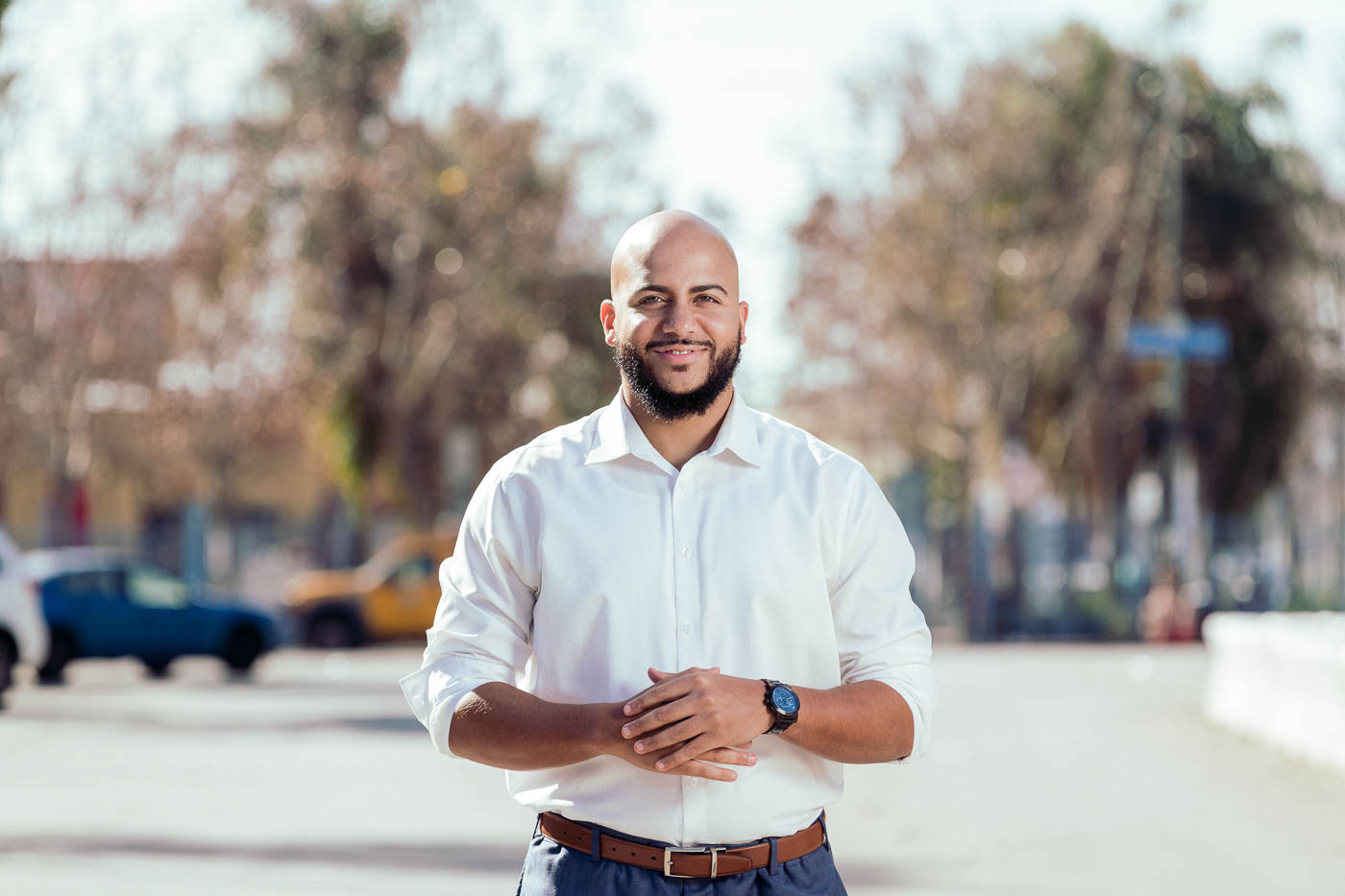 Isaac Bryan, director of the UCLA Black Policy Project and director of public policy at the Ralph J. Bunche Center for African American Studies, has launched his bid for the 54th District State Assembly seat. (Courtesy of Mike Dennis)
A UCLA staff member is planning to run for a California State Assembly seat that includes the Westwood area.
Isaac Bryan, the director of public policy at the UCLA Ralph J. Bunche Center for African American Studies, announced his candidacy for the 54th District seat Feb. 22 on Twitter. Heather Hutt, the Senate state director and senior advisor under former Sen. Kamala Harris, and Dallas Fowler, a businesswoman and nonprofit executive, are also running for the 54th District seat.
The California State Assembly, which consists of 80 seats, is the lower chamber of the bicameral California State Legislature that passes laws, establishes the state budget and sets the tax rate.
The 54th District seat was previously held by Democrat Sydney Kamlager. Representing the district since 2018, Kamlager won the 30th District State Senate race over seven opponents, including Culver City Vice Mayor Daniel Lee on March 2, and was sworn into office Thursday.
The primary election for the 54th District seat will be May 18.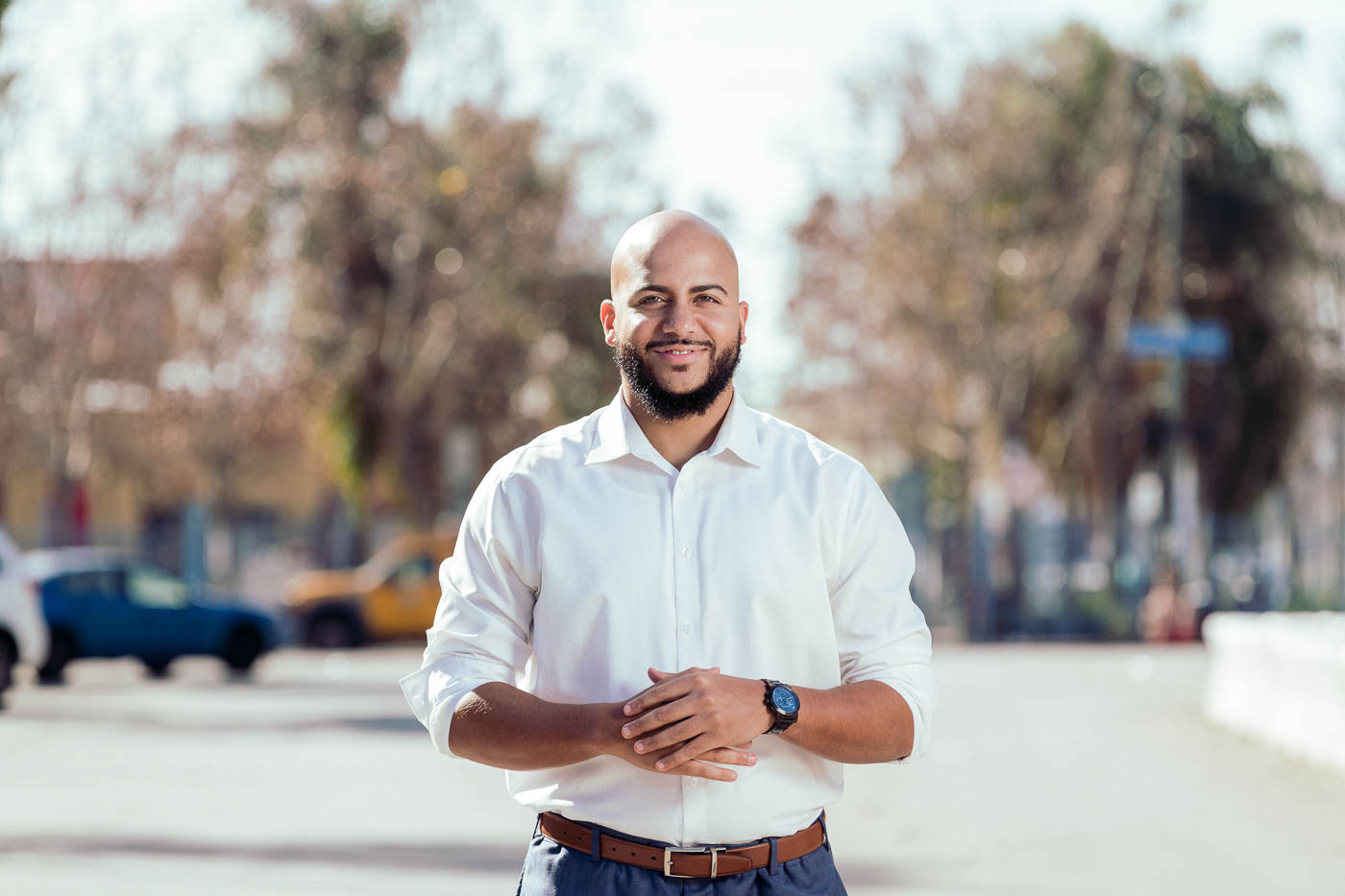 Isaac Bryan
Bryan, a Democrat, is the director of public policy at Ralph J. Bunche Center for African American Studies, the director of the UCLA Black Policy Project and the director of public policy for the Million Dollar Hoods Project.
Bryan received his master's degree in public policy from the UCLA Luskin School of Public Affairs in 2018 and advised Mayor Eric Garcetti on homeless policy from 2017 to 2018.
Over the years, Bryan helped create the JusticeLA Coalition, advised Kamlager on criminal justice reform and co-chaired the Yes on Measure J campaign, a 2020 ballot initiative that funnels approximately $1 billion to youth development programs, small business investments and mental health counseling.
Bryan said his training at UCLA and organizing within the 54th District qualifies him to represent its constituents.
"I've been at the university, I've been in the streets, I've advised elected officials from the state level to the city level," Bryan said.
His campaign champions COVID-19 relief packages for small businesses, criminal justice reform and more housing opportunities for students experiencing homelessness.
If elected, Bryan said he will advocate for bail reform and alternatives to youth incarceration.
Bryan said repurposing police funds toward low-income communities is key to reducing poverty – which has been worsened by the COVID-19 pandemic – and moving away from a punitive justice system.
"If we make our investments in our police departments, our sheriff's departments and in our prisons' infrastructure at the expense of investing in community infrastructures, … then we're going to be doing long-term damage for our collective well-being," Bryan said.
Bryan received endorsements from Sen. Kamlager, Los Angeles County Supervisor of the 2nd District Holly Mitchell and co-founder of Black Lives Matter Patrisse Cullors.
"Because Isaac Bryan served as an integral team member of mine, I know firsthand the experience he brings to the table as an organizer, academic, coalition builder and leading advocate to re-envision justice," said Nikki Johnson, Kamlager's campaign director in an emailed statement. "Bryan has proven to be an effective driver of change."
Heather Hutt, who is running for the 54th District State Assembly seat, was former Sen. Kamala Harris' Senate state director and senior advisor. (Courtesy of Lindsay Ruzicka)



Heather Hutt
Hutt most recently was then-Sen. Kamala Harris' state director and senior advisor. In her role, Hutt served as a bridge between Californians and the federal government. She was the first Black Senate state director in California history and is a Democrat. She announced her run Feb. 1 on Twitter.
Hutt said her prior experience and connections make her well-suited and qualified to best represent the 54th District's constituents.
"I'm going to hit the ground running because I have relationships with members in the Legislature, I have relationships in the governor's office, I have relationships in the community," Hutt said.
Her main priorities include closing the disparity within the health care system for women and women of color and addressing climate change.
The pandemic laid bare the need for affordable and universal health care, said Meghan Carvalho, Hutt's political director and campaign strategist, in an emailed statement.
Carvalho said a transition to clean energy and strengthening power grids to outlast extreme weather are Hutt's top priorities.
Hutt also seeks to allocate mental health resources to individuals experiencing homelessness.
"We also need to decriminalize homelessness and create accessible pathways for the homeless to get the help they need," Carvalho added.
Hutt has been endorsed by Patt Sanders, vice chair of the LA County Democratic Party; John A. Pérez, the University of California Board of Regents chair; and Janice Hahn, the LA County supervisor of District 4.
"I'm endorsing Heather Hutt because I know she has what it takes to effect real change in Sacramento," Sanders said. "She's a skilled policymaker, an experienced leader and a bold advocate for her community."
Dallas Fowler, who has worked in construction, as a political consultant and founded multiple nonprofits, is running for the 54th District State Assembly seat. (Courtesy of Dallas Fowler)



Dallas Fowler
Dallas Fowler, a Democrat, worked in construction and went on to work as a political consultant for 20 years, and is the principal partner for Daltek Global LLC, a company that provides marketing services for firms.
Fowler served on the LAPD Permit Review Panel and on the Commission on the Status of Women under Garcetti's administration from 2013 to 2015. She is also the founder of the Helping Empowered Individuals Reach Success Political Action Committee, One Million Black Women Fund and California Coalition for Clean Water and Reliability. Fowler launched her bid on March 4.
Fowler said her many diverse experiences are needed to solve the issues facing California.
Her campaign focuses on the housing crisis, creating new jobs and environmental concerns.
"If the state is going to be getting in the business of developing housing, it is critical that we have someone with a construction background," Fowler said. "(As) someone of color (I will) … ensure that the historic predators are not the ones that are at the table."
About 40% of African American businesses closed amid economic downturns because of the pandemic, Fowler said. She wants to provide relief to these entities.
Fowler does not want to abolish the police, but advocates for criminal justice reforms that ensure law-offending police officers are not rehired.
Communities must stop drilling and switch to cleaner technologies, Fowler added.
Eleni Kounalakis, the lieutenant governor of California, and Fiona Ma, the California state treasurer, both endorsed Fowler.
"As a businesswoman, nonprofit executive and active member of countless organizations, (Fowler) is a proven leader," Kounalakis said. "There is no candidate more keenly aware of the challenges California faces as we work towards a full economic recovery."
Michael Skiles, the president of the North Westwood Neighborhood Council and UCLA alumnus, said each candidate must find solutions for housing shortages and help businesses facing pandemic-related losses to best represent Westwood in Sacramento. Skiles endorsed Bryan.
"I think he'd be a great asset to the Assembly," Skiles said. "He understands Westwood-specific issues."
Andrew Lewis, a NWWNC council member and UCLA alumnus, said each candidate should understand UCLA's importance to the 54th District and to California. He declined to endorse a candidate.
"Westwood (has) one of the most important communities in the state," Lewis said. "Helping fund some of the programs, initiatives, departments … at the state level and just building more of a relationship … can definitely happen."