Hammer Museum consolidates recordings of past programs on new streaming channel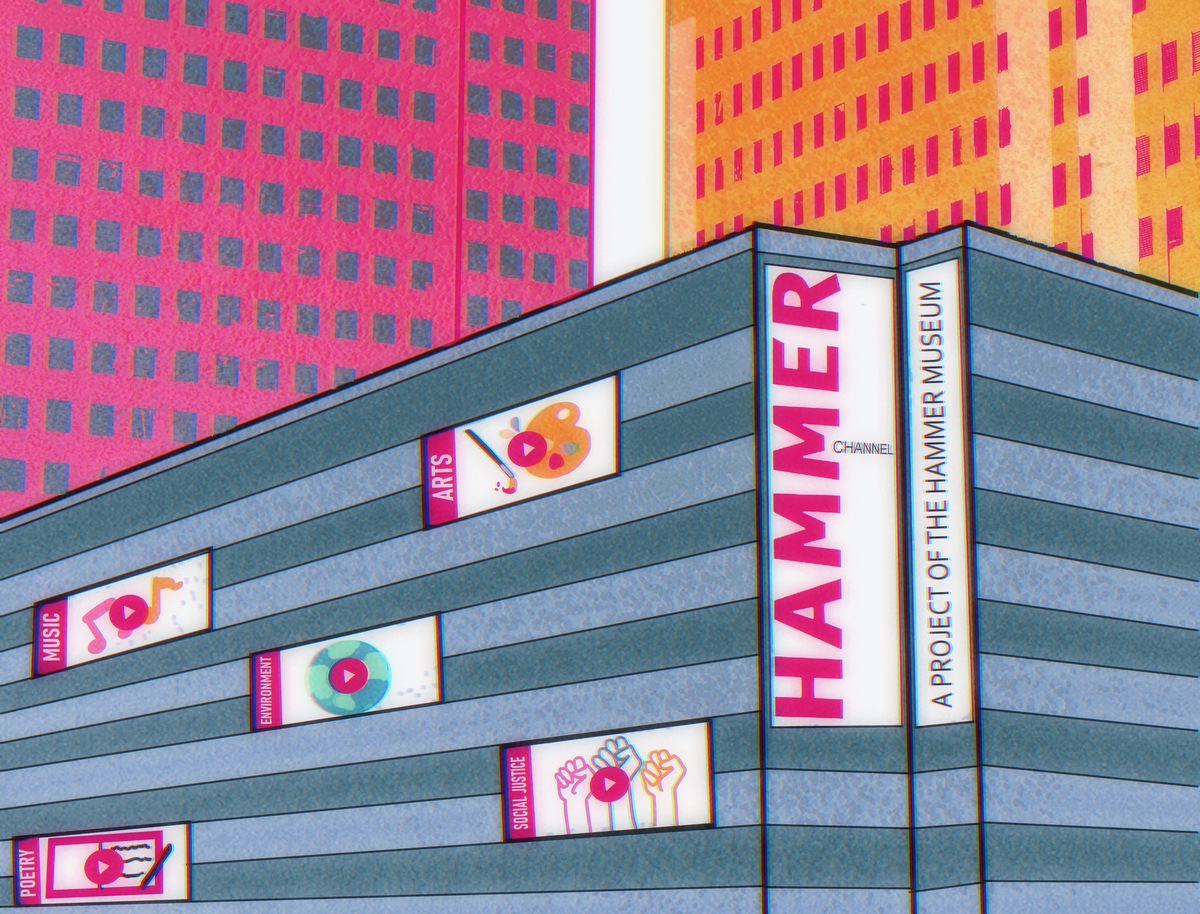 (Katelyn Dang/Daily Bruin)
A new video platform is bringing the Hammer Museum's public programs straight to museumgoers – wherever they may be.
Launched May 5, Hammer Channel is the museum's new streaming website, consolidating recordings of new and old programs in one place. Sorted into categories including art and politics, as well as music and social justice, the website contains more than a thousand videos, promotions for exhibitions and other content from the museum dating back to 2005. Project Manager for Digital Initiatives Philip Leers said a grant from the Andrew W. Mellon Foundation helped make the channel possible.
"We did a project called 'Digital Archives' that highlighted a part of our collection or past exhibitions," Leers said. "Public programs are such a huge part of what we do, and (we thought) it'd be great to have a really in-depth research resource similar to what we've been creating with the digital archives."
Highlighting the museum's public programs – which include artist interviews, performances and talks – was important because the Hammer organizes more public programs than many other museums, Leers said. Before the channel's launch, some video recordings of the events could be found on the museum's website or YouTube channel, but he said giving audiences a centralized place to access the diverse content shows them that the Hammer is more than an art museum.
"(The Hammer) touches on so many topics – poetry readings, politics, current events and social justice," Leers said. "So we wanted to create a place where we can showcase that variety."
[Related: Hammer Museum to host 'Disclosure' screening, Q&A on trans depictions in media]
Since not many museums have their own streaming platforms, Leers said he was inspired by the TED Talks website when thinking of how to best create the site. The Hammer Channel differentiates itself from other streaming sites because it houses videos similar to TED Talks but within the context of a museum, instead featuring a collection of speakers discussing their art, he said.
"We built this as a living archive," Leers said. "When we launched we had almost 1,100 videos, but we knew that we hold about a hundred programs a year or more. So we know every year there's going to be a whole new crop of videos that are going to keep this archive as something that is timely and relevant – it's going to naturally continue to grow and expand."
Transcribing videos, categorizing them and writing detailed titles and descriptions were big undertakings of the project, said Susan Edwards, the associate director of digital content. To make content easy for users to find, Edwards said she and Leers used their library degrees, strategically sorting the videos into categories like books or music.
To get the word out, Edwards said the museum released a promotional video across its social media channels, and during its current virtual programs, attendees are told they can access a recording of the event later on the Hammer Channel. Former speakers who have their own social media followings have also been encouraged to share their recorded programs with their followers, she said.
[Related: New Hammer Museum series to explore 'Invisible Man' novel via weekly discussions]
With the help of Cogapp, a digital agency from the United Kingdom, the channel website integrated numerous features to improve user experience. Cogapp's Director of Product Development Andy Cummins said the channel's search bar allows users to look up key terms and find them within video transcripts, pinpointing specific clips that mention those terms.
"Another (feature) is the ability to share a clip of the videos, so if there's a particularly inspiring piece of conversation or music, you can share just that clip to, say, Twitter, and it will play right in the Twitter feed," Cummins said. "These (are) deluxe versions of features that people are used to that actually are quite powerful."
For both the Cogapp and Hammer Museum teams, accessibility was of the utmost importance. Cummins said the development team tested the site extensively to ensure it would work with screen readers so those with vision or mobility problems can enjoy the site's content as well. Since the Hammer Channel is one of the first streaming sites to come from a museum, Cummins said the developers made the code for the site open-source so other institutions can freely repurpose the code to implement their own video platforms in the future.
As each new video is uploaded to the channel, Leers said they are embedded within a larger history. He said the channel is a time capsule that highlights how different topics like social justice and climate change have developed since 2005. Leers said he hopes those who frequently attend Hammer Museum programs look to the channel as a new resource and discover past programming.
"You can really give yourself an education through these videos," Leers said. "You can use it to really explore whatever it is that you're interested in."