'Apart, Together' explores Chinese cultural identity with universal themes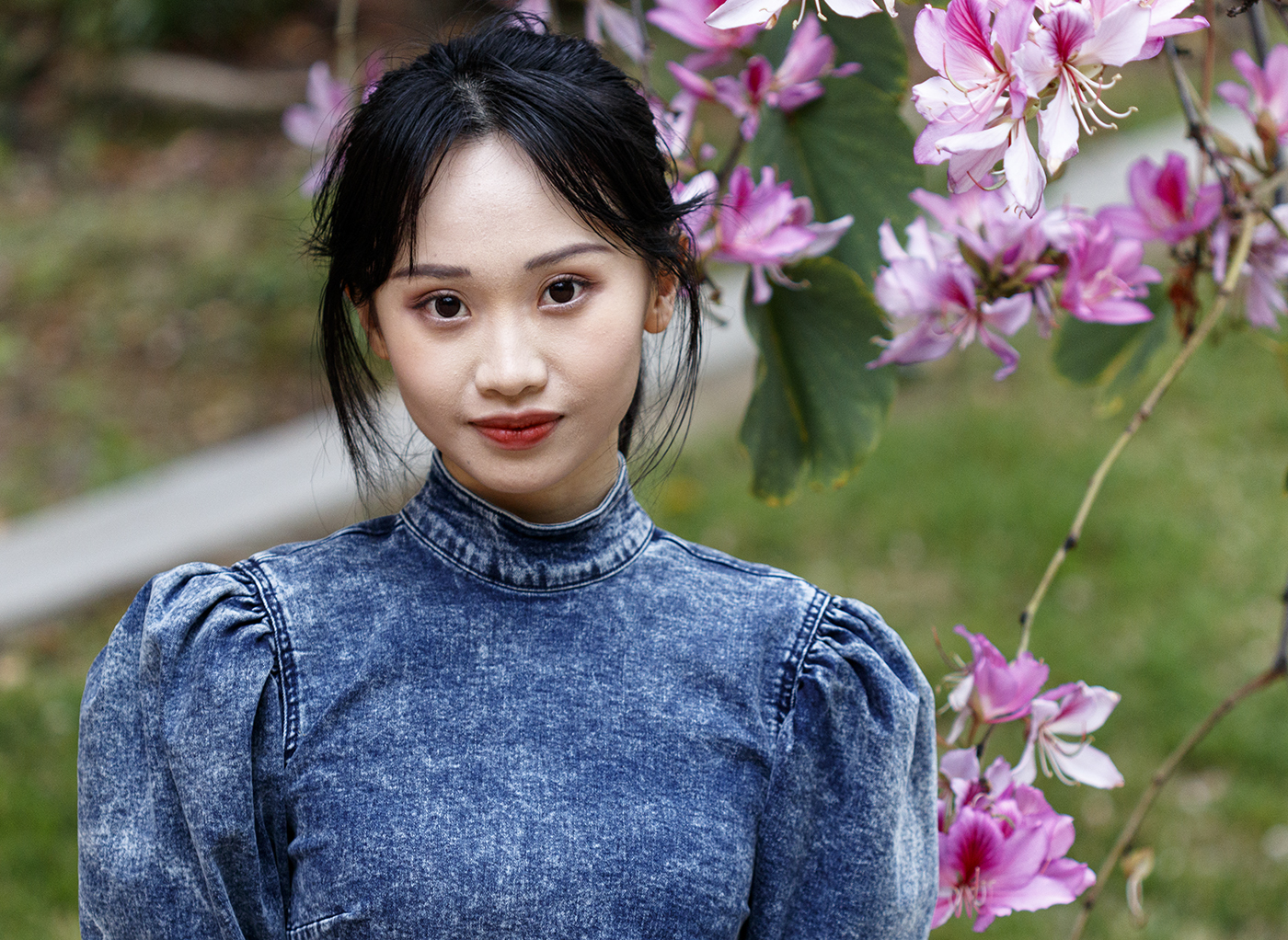 Alumna Shavvon Lin's new film "Apart, Together" touches on China's one-child policy, following a woman's journey to discover her worth and cultural belonging. (Kristin Jean Pischel/Daily Bruin)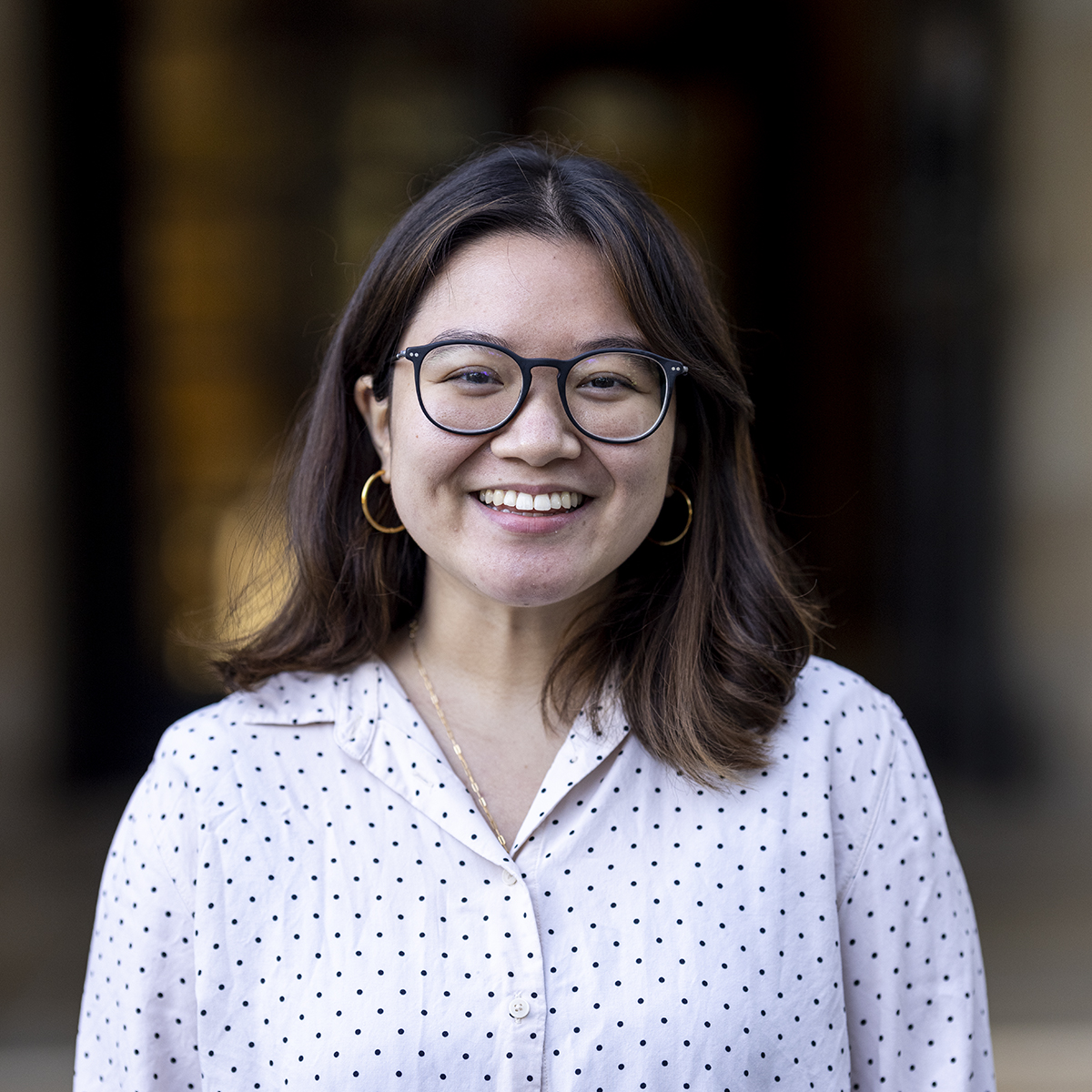 This post was updated May 23 at 7:01 p.m.
Personal experiences were pulled apart, then edited in cohesion for the production of the short film "Apart, Together."
Currently on a festival run but set to publicly release late 2021, "Apart, Together" follows Yiru (Shavvon Lin) and her mother's (Leann Lei) search for her sister (Michele Panu) – who her mother abandoned in China because of the country's one-child policy – in Los Angeles. In the process of their journey, Yiru questions her relationship with her mother, fearing her own emotional abandonment if they find her sister. Alumna Lin said she resonated with her film's cultural themes – such as the repercussions of the traditionalist Chinese preference for sons – adding that many Chinese people, especially women of her generation, may connect with the film too.
"I hope this film and the journey of Yiru can … tell everyone that it's okay that your parents have their own arrangement or thought," Lin said. "But you're here for a reason, and you should be here because you're here."
When Lin first read the script, co-written by Olivia Hang Zhou, she said she felt an immediate pull to the story's discussion of China's one-child policy as she herself is part of the country's only-child generation. In 1980, China mandated people only have one child to suppress population growth, causing many to give up their daughters for a son, as is the case with Yiru's older sister in the film. The one-child policy ended in 2015 in response to China's aging population, allowing married couples to have at most two children.
[Related: Artists at Play hosts free virtual plays showcasing Asian American resilience]
Growing up, Lin said her relatives in her father's hometown told her that girls were less valuable than boys and would also urge her father to get a son through illegal means. Lin said she recalled these memories when she filmed the scene of Yiru listening to her mother reveal that she abandoned Yiru's older sister at a market so they could try for their only child to be a son. Although the scene does not directly replicate Lin's own experience, she said it was a difficult scene to act because it reminded her of her past.
"When I feel like I'm not confident enough, there are voices in my head that tell me, 'Because you're a girl, you have to work even harder to prove that you're worthy,'" Lin said.
As Yiru resolves her doubts about her mother's love for her, Lin said she also went through her own personal development. Through empathizing with Yiru's mother, she said she felt some of her inner turmoil dissipate, and thus she believes other women like her may also resolve their personal issues by watching the film.
Although "Apart, Together" has Chinese cultural themes, film editor Alex Scarfe said it is not strictly a Chinese film. It's also a story about how a mother-daughter relationship disintegrates and rebuilds, as well as a film about cultural identity and how identity can be shaped by who you're pleasing, he said.
"That's the point of storytelling," Scarfe said. "You expose yourself to different cultures and different areas of cinema."
Serving as co-writer and director, Zhou's thesis film project for the American Film Institute, "Apart, Together," was initially titled "Spring Tiding." Zhou said the plot and Yiru's personality differed too, though the heart of the film remained the same – it still explored the idea of how selfishness can derive from one's love for others.
Zhou initially planned for the plot to follow Yiru's journey to discover her past and belonging after stumbling upon a picture of her dead sister that she never knew about. But 10 weeks before the film's shooting, Zhou said she rewrote the entire script – frightening Scarfe when he heard about it on a taxi drive from LAX. Although the finalized script was a sudden change, Scarfe said Zhou and the film crew had previously revised the script several times because the story was becoming too complicated logistically. At one point, the script even had a dream sequence.
[Related: 'BFE' brings Asian American story of belonging to the virtual stage]
As the story was becoming unfeasible to produce for a short film, Zhou decided to simplify the plot, a decision Scarfe appreciated. After reading the finalized script, Scarfe said he favored the new plotline because it was more grounded and contained more conflict, such as the cultural barrier Yiru and her mother face in LA. He said he also liked that Yiru's mother was now the reason for her and Yiru's journey, elevating the sister's character.
As for Zhou's final version of the project, Scarfe recommends people watch the film even if they're not Chinese. Scarfe said he connected with the film's themes, such as the fear of being replaced, which he feels to be universal. "Apart, Together" is simply a good story – and that should be enough reason for anyone to watch it, he said.
"A culture shouldn't dictate what you watch," Scarfe said. "If it's a good story, just watch it because it is a good story and I think … we made a good story."
Lau is currently the Outreach director. She was previously the 2020-2021 features and student life editor and a 2019-2020 News contributor for the campus politics beat.
Lau is currently the Outreach director. She was previously the 2020-2021 features and student life editor and a 2019-2020 News contributor for the campus politics beat.