UCLA student turns love of plants, pets into successful small business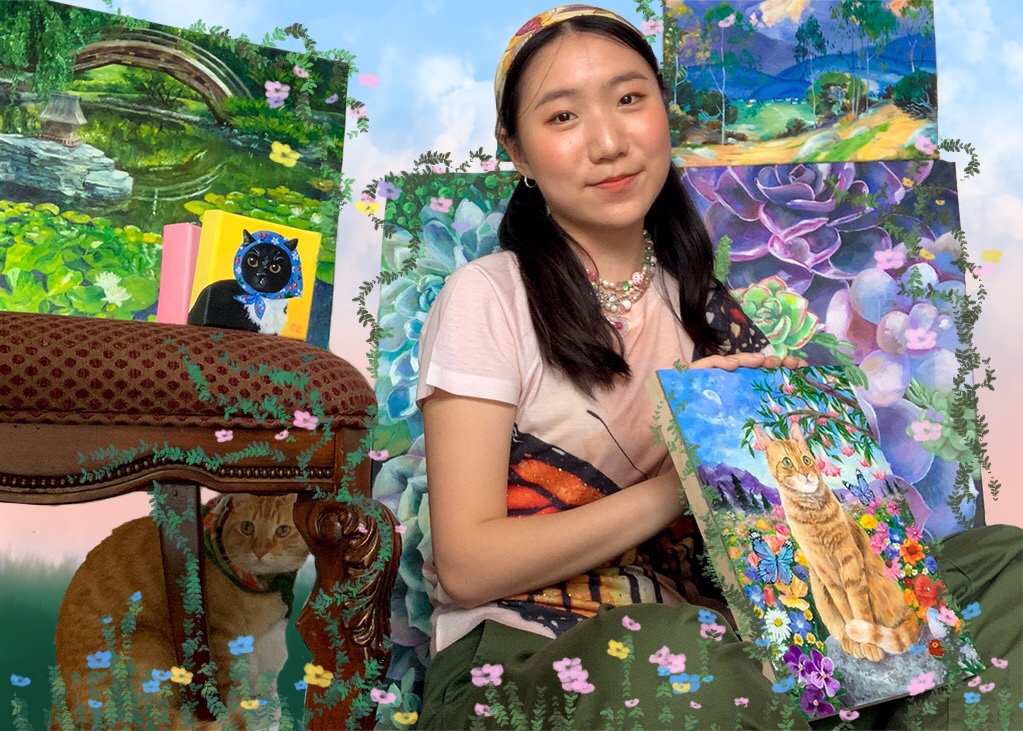 Second-year world arts and cultures student Chang Zhou sells commissioned pet portraits and planters in her store, Jupiter's Plantarium, run via social media platforms. (Photo illustration by Sakshi Joglekar/Daily Bruin staff and Eunice Hong/Daily Bruin)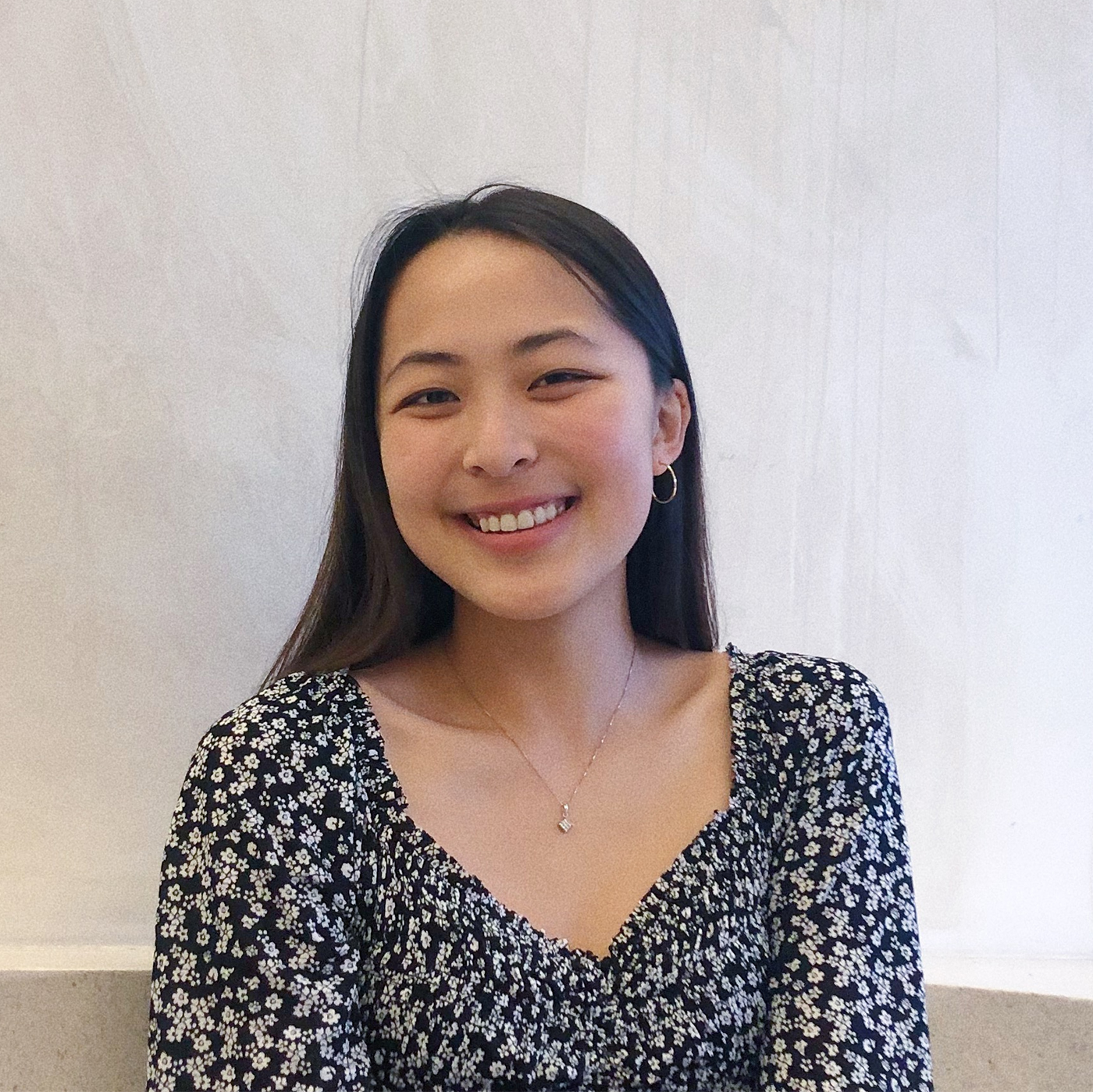 This post was updated May 23 at 6:52 p.m.
Jupiter's Plantarium revels in earthly creatures.
A store run by second-year world arts and cultures student Chang Zhou, Jupiter's Plantarium is named after her orange cat named Jupiter, who is frequently seen on the shop's Instagram page. Through Instagram and Depop, Zhou sells plants with custom planters and paintings that often feature cats and dogs. Born out of an overflow of her family's plants, Zhou said the women in her family encouraged her to create Jupiter's Plantarium.
"Through the encouragement of my mom and my two aunts, (Jupiter's Plantarium) has become this place where I paint things," Zhou said. "And people thankfully appreciate them enough to buy them.
Zhou said her mother first suggested she sell some of the family's plants through social media to manage the excess in their home. One of Zhou's aunts – who sells succulents and planters at a swap meet – urged her to sell planters while another aunt asked Zhou to paint her dog, which Zhou said soon led to a steady stream of dog painting requests. She said her parents' green thumb and affinity for nature influences the nature-centric theme of the pieces she produces.
[Related: Art student draws from memories, emotions to create surreal landscapes and portraits]
For Zhou's friend, first-year art history student Elizabeth Haan, the nature motif reflects the prominence of plants in Zhou's life. The details Zhou incorporates in her work, whether it be in her pottery or small figures in paintings, are reflective of Zhou as a person, Haan said. The little designs Zhou sprinkles through her art, such as mushroom patterns on the head wraps of cat portraits, stand out to Haan as expressions of Zhou's environment.
"Her ability to include small details is really nice," Haan said. "What makes her cat portraits look even cuter is that (they look like they have) real fur and real texture and fabric."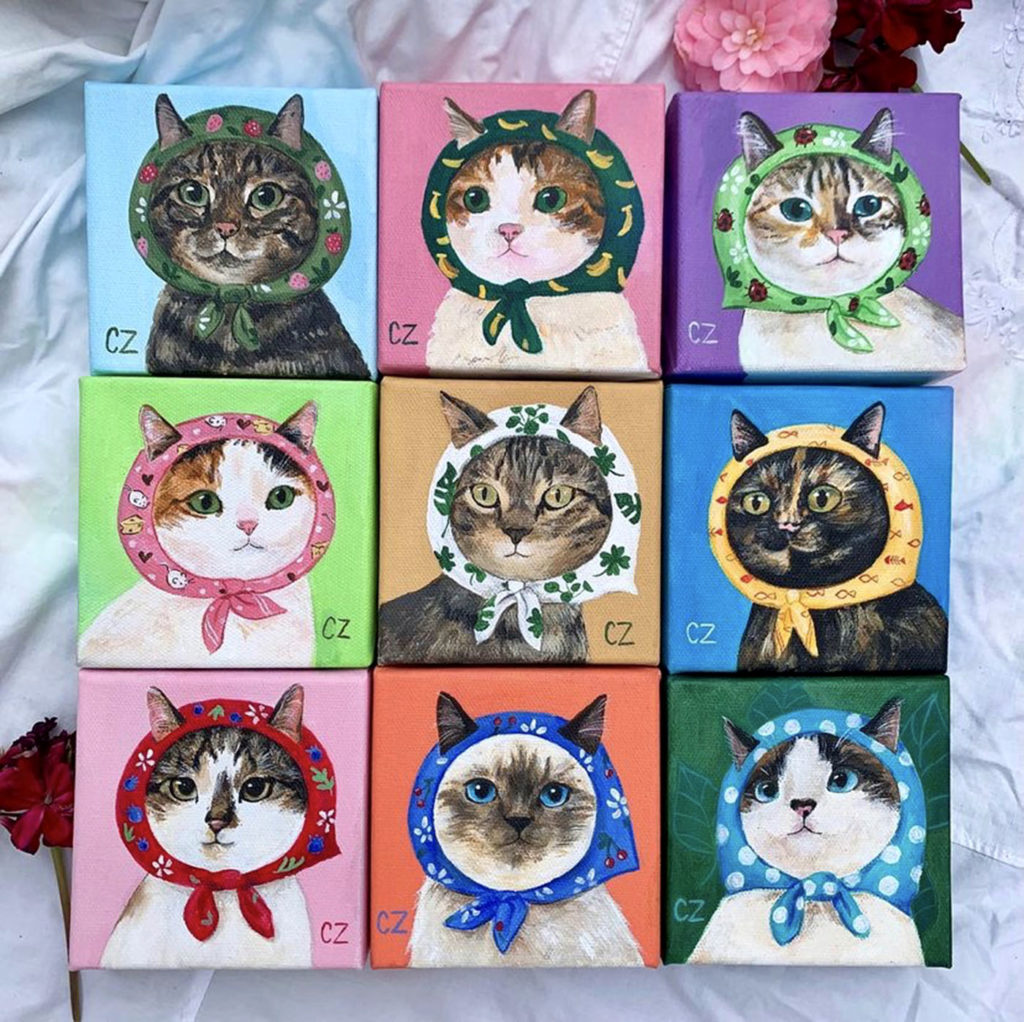 These cat portraits feature different kinds of cats in a variety of colorful headscarf wraps, which Zhou calls "babushkats," a play on the word "babushka," a type of headscarf. She said she was inspired by pictures of people's pets in headscarves to paint her own cat in a headscarf, and when she posted a picture of her painting, requests for commissions started to come in.
"Like a lot of things with Jupiter's Plantarium, this just went with the flow very naturally," Zhou said. "I think it's impossible to force people to want to buy something, so I think I slowly went where the demand was."
More technically, Zhou said managing Jupiter's Plantarium has given her an insider's perspective into small businesses and the work that goes into maintaining one. As a small-business owner, she takes part in every aspect of the work – from creation to promotion – which she said has given her a greater appreciation for small-business owners.
"I learned through this experience that small businesses really do everything on their own," Zhou said. "I take my own pictures. I make my own products. Customer service is me. Packaging is me. Shipping is me."
[Related: Student uses Hydro Flask bottles as canvases for her painting business]
However, she said the selling process is mostly straightforward because the business is still young and for now, the best advertising is by word-of-mouth and posts from customers. Managing every aspect of a business can be complicated, but she said using social media platforms, such as Reddit, has fostered a sense of community where she could get help, support and encouragement.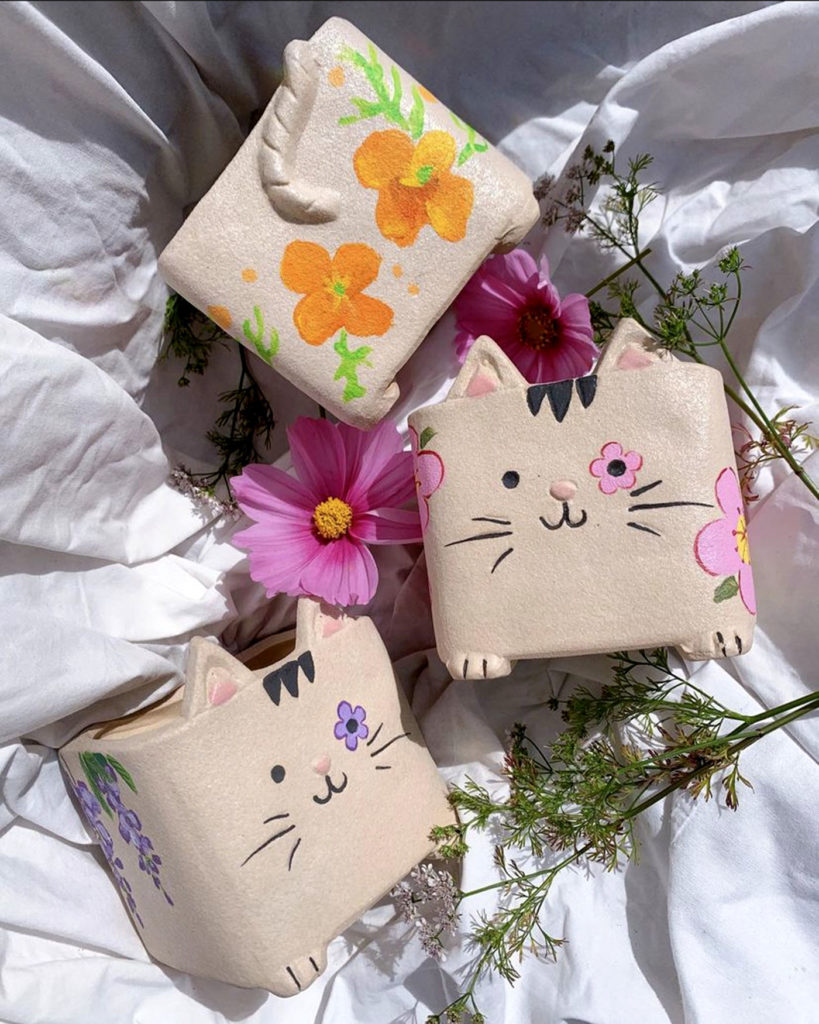 This layered understanding of the market is something Zhou's friend and second-year world arts and cultures student Cristina Williams said shows Zhou's artistic expertise goes beyond her craft itself. Zhou's work displays technical prowess in terms of color theory and proportions, but Williams said the discussions the pair have about the business aspects of art show the depth of her insight.
"Her and I have had some interesting conversations about the monetization of art versus the creation of art," Williams said. "I really see her paving a way and bridging the gaps between the fears of monetizing your art and the embracement of it and how it can be more accessible to other people, especially UCLA students."
The smallest interactions from customers – likes, comments, messages – are greatly appreciated, Zhou said. For Zhou, it does not matter if people buy her work or just follow Jupiter's Plantarium page – she said she is simply grateful there are people out there who enjoy her work.
"I'm very passionate about my art, and I'm so thankful that I get to share it with people and make a little store out of it," Zhou said.