Student uses Hydro Flask bottles as canvases for her painting business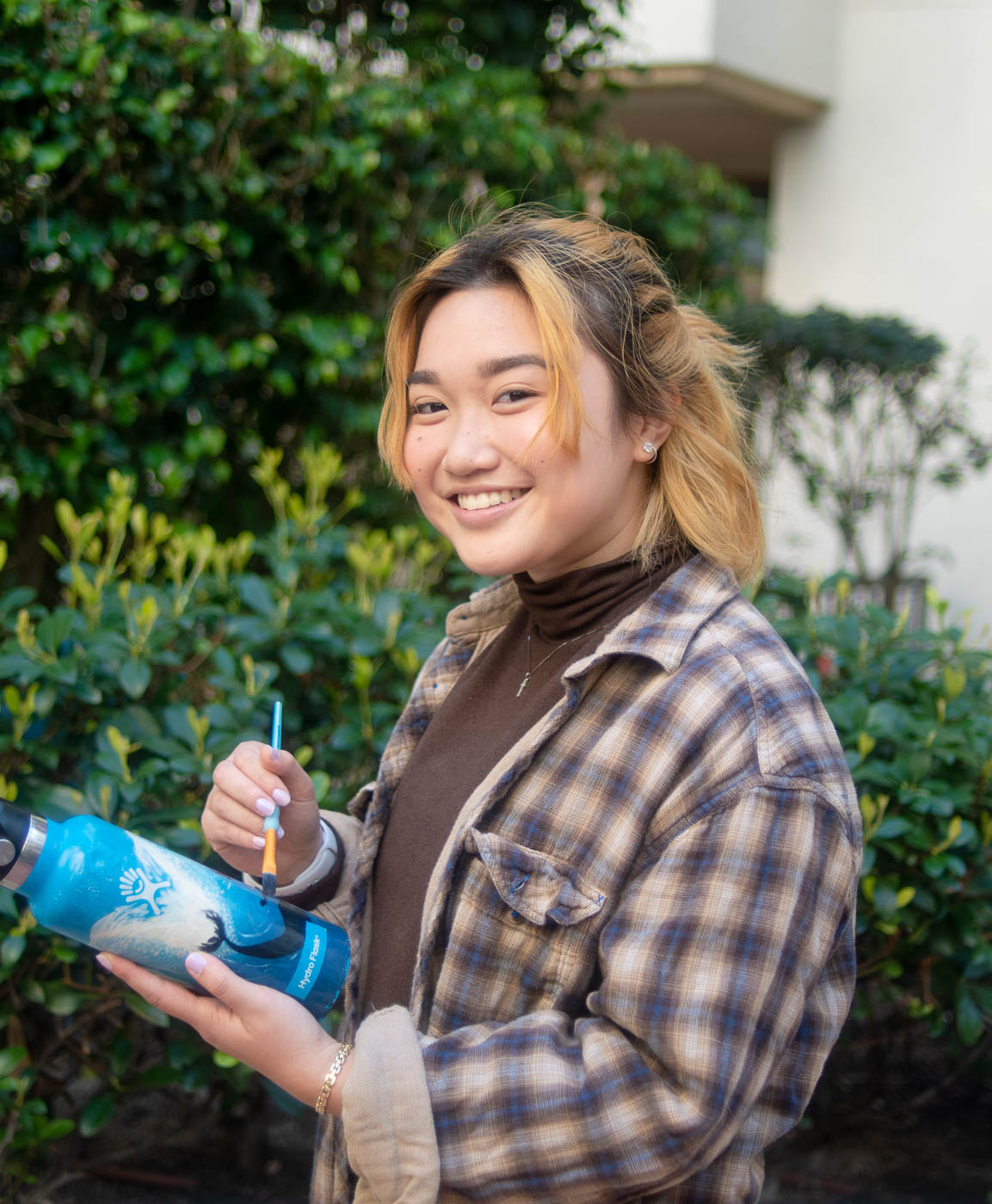 Third-year economics and communications student Kira Hum runs an Instagram business where she paints commissioned Hydro Flask bottles. The experience has reinforced her self-confidence, she said. (Lauren Man/Assistant Photo editor)
Many artists may paint on canvas, but Kira Hum's material of choice is the Hydro Flask.
The third-year economics and communications student began selling customized, painted Hydro Flask bottles during her first year, an activity which has since grown into an Instagram business. Starting from a gift idea for a friend, she said she has now built a business with customers from across the United States, including Iowa, New Jersey and California. Hum said she enjoys making customers happy through her customized products, and she hopes to inspire others to pursue their own creative hobbies.
"I just want to … inspire other people to take on something like this in their own creative way and know that it's possible," Hum said. "You can start from something really small and become a little bit bigger – not necessarily super big – but something that you'll be content with and be proud of yourself (for)."
[Related: With bold strokes, student uses her art as medium for activism]
Before entering UCLA, Hum said she did not have much of an artistic background, but as she began exploring her interests in college, she discovered that she enjoyed painting. During winter quarter of her first year, she said she wanted to do something nice for her roommate and had the idea to paint a Hydro Flask as a gift. After people began noticing her roommate's bottle, Hum said she began receiving requests for commissions.
"(My roommate) was using it around campus, and then less than a month later, one of her friends reached out to me and (asked) 'Can I commission you to paint mine?'" Hum said. "I said yes, and that's where the business started."
To create these customized Hydro Flask bottles, Hum said she begins by cleaning the bottle before priming it with a few layers of white paint. She then uses acrylic paint to freehand her designs, starting with the background before adding the foreground details. Finally, Hum said she uses a finisher spray on the bottle to make it water-resistant and washable.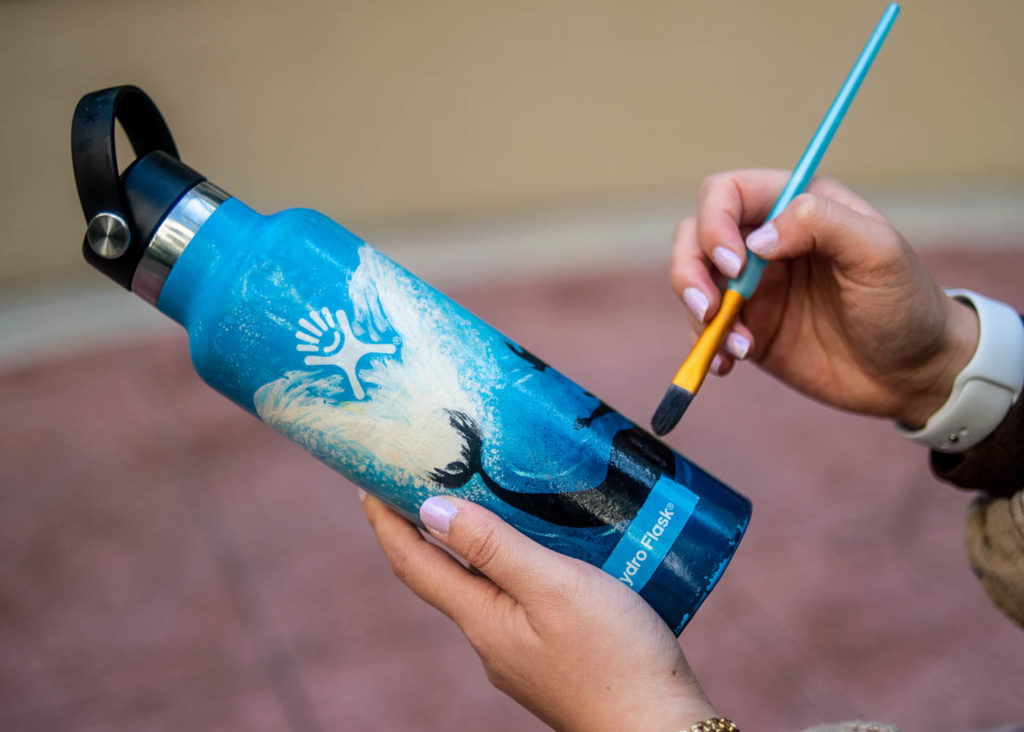 One of Hum's first customers and third-year business economics student, Lauren Young, said she supported Hum as her hobby transformed into a business. Young had commissioned Hum to paint Mount Fuji back in 2019, since she said hiking the mountain had been an important experience for her. Hum's Hydro Flask designs are typically colorful, and Young said Hum manages to put her own artistic twist on the commissioned requests.
"(The design) was more like a variation of what I had sent her versus something that she had exactly copied," Young said. "Anytime someone sees it, they're always super amazed, (so) they ask me who I bought it from, and I'm always empowered to say that (Hum) made it for me."
[Related: Student raises funds for BLM movement, Yemen crisis through commissioned artwork]
Over the years, Hum's roommate and third-year financial actuarial mathematics student Gabby Ignacio said she observed Hum's client base expand from UCLA to states outside of California. Moreover, Ignacio said she admired Hum since she has used her platform to make a difference, like donating her profits toward social justice organizations.
"The people that she's painting for really enjoy the product, and even last year during (the Black Lives Matter) movements, she was able to raise over $1,000 because she raffled off a painted Hydro Flask," Ignacio said.
In June, Hum said she held a one-week raffle on her Instagram page to raise money for a Black Lives Matter organization, and in the future, she would like to hold similar events. While Hum's business has made a difference for others, she said her journey painting Hydro Flask bottles has impacted her own life. Hum said her business taught her how to manage her time and gave her an appreciation for different creative pursuits. Before painting, she said her attitude discouraged her from exploring new interests since she believed she would not excel in unfamiliar areas. However, by giving herself the opportunity to try new things, Hum said she was able to start her painting business.
"Honestly I think (my business journey) just really opened my eyes and allowed me to see that I'm capable of really doing anything that I set my mind to," Hum said. "Because now I see an opportunity and I'm like, I can do that, even if it's something that I've never even thought of before, I've never even heard of, or I never had the confidence in pursuing."