Marriage Pact comes to UCLA, hoping to pair students with their perfect match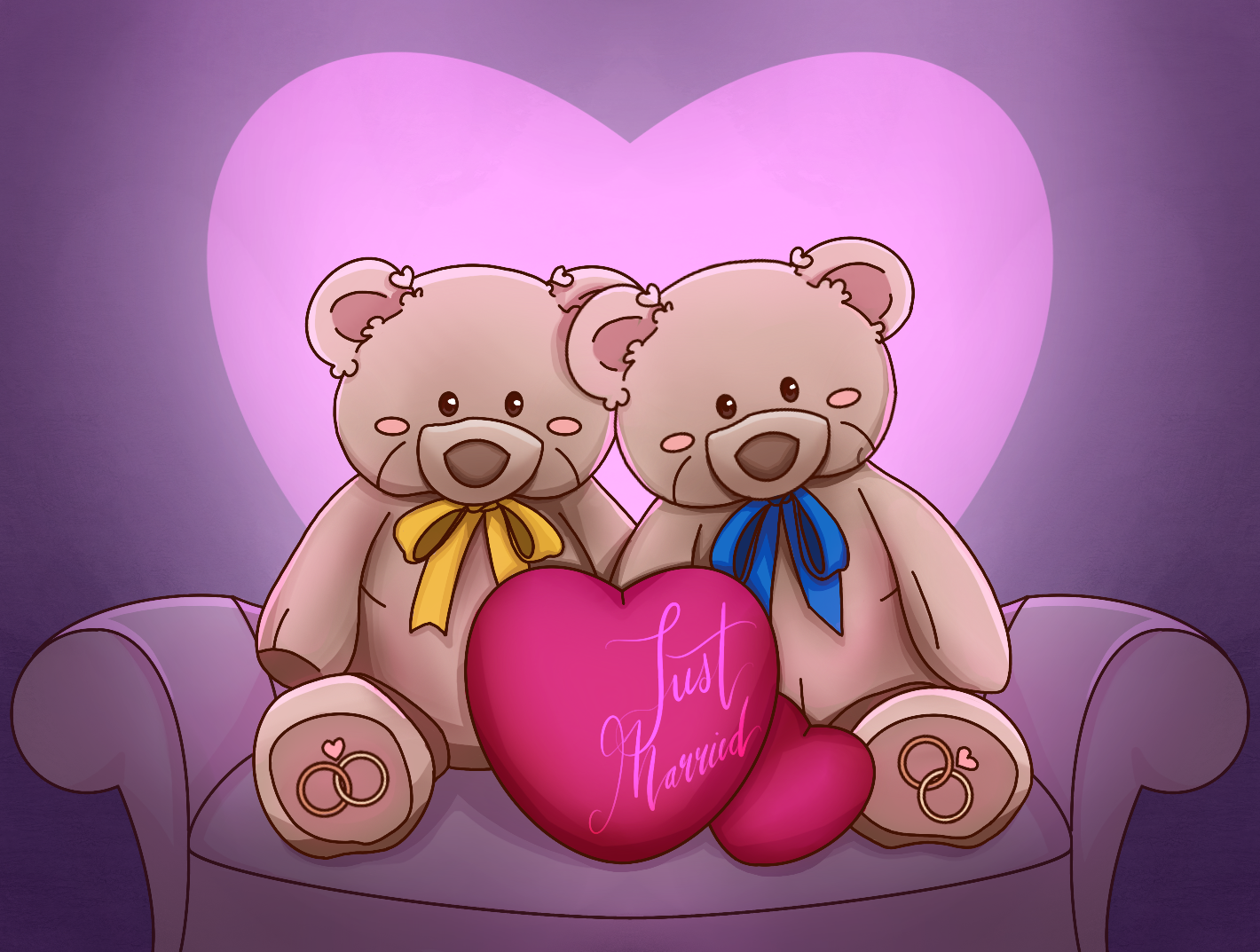 This post was updated May 2 at 10:43 p.m.
With a 50-question survey, UCLA Marriage Pact pledges to find students' perfect matches.
Originally launched at Stanford University, Marriage Pact is a student-run organization that runs student responses to a one-time online survey through a matchmaking algorithm to find their single most compatible peer. The survey first launched for Bruins on April 13 and matches were released Sunday. From questions about political affiliations to whether they would feel bad about killing a bug, participants were asked a variety of questions to determine their ideal match, said third-year political science student and launch team member Ayat Izz.
"Some of (the questions) are particularly salient when considering your best match, … like stance on abortion," Izz said. "And then some are indirectly asking you about your personality, like, 'Do you define your success by the money you make?'"
[Related: Monet UCLA aims to connect Bruins through art, creative expression]
Finding compatible matches in the virtual dating scene can be difficult, and Izz said she wanted to bring Marriage Pact to UCLA in order to help students connect with compatible peers through a more accurate system. With the surveys conducted fully online and matches created through an algorithm, she said she saw Marriage Pact's format to be more practical in today's virtual dating environment.
Even as people prepare to ease back into in-person activities, fourth-year anthropology student and launch team member Adam Yaptangco said many will likely experience social anxiety when it comes to reentering the dating world. Since Marriage Pact pairs respondents with a single match, he said he hopes the survey can help alleviate some of those nerves and allow students to connect on a deeper level compared to other methods like dating apps.
"Dating in LA is definitely tough at times," said Yaptangco. "Especially (with) the emphasis on LA being a very fake and artificial place and very shallow at times, I feel as if the Marriage Pact is a good way to really connect with someone."
While the launch team sought to go against the superficial culture of the LA dating scene, Yaptangco said it also embraced elements of the UCLA experience in order to market the survey in a way that was relatable to students. He said the launch team brainstormed different jokes and references catered to its UCLA audience when creating social media graphics and other promotional materials.
Leaning into common student experiences such as panicking during enrollment time or attending Roebling Avenue block parties, the team worked to merge aspects of Bruin life with themes of love and dating.
Creating fun and relatable content helped Marriage Pact build its social media presence during the time leading up to the launch, Izz said. The team also spread the word about the survey through basic word-of-mouth, whether it was by reaching out to Greek life, posting on UCLA Reddit forums or simply telling all of their friends about the project, she said.
[Related: Palgorithms app uses interests, personality types to help students make friends]
Third-year anthropology and psychology student Ahmet Dikyurt said he was introduced to Marriage Pact through a friend. He said he was intrigued by the concept of being matched with a single person through a survey and wanted to find out if it could introduce him to someone with shared backgrounds and values. The survey touched on topics he said he considered important when looking for a partner, such as spirituality and family.
"The matches are based on values and personality and not looks, … so I think it's pretty cool that there's something like that, and I'll most likely reach out to (my match)," Dikyurt said.
While the organization is titled "Marriage Pact," the survey is also open to those hoping to find platonic matches. Izz said one of the questions asks if the respondent is single, to which participants can indicate whether or not they are already in a romantic relationship. If participants mark that they are already taken, she said the algorithm would be more likely to match them with someone who is also taken rather than someone who indicated they are single and looking for a relationship. Through all of these features, she said she hopes Marriage Pact can be used as a tool to explore whatever kind of relationship participants are looking for.
"Especially during COVID times, it's hard to meet people for dating or for friendships," said Izz. "(Marriage Pact) is not just for dating, it's for making friends too."