Palgorithms app uses interests, personality types to help students make friends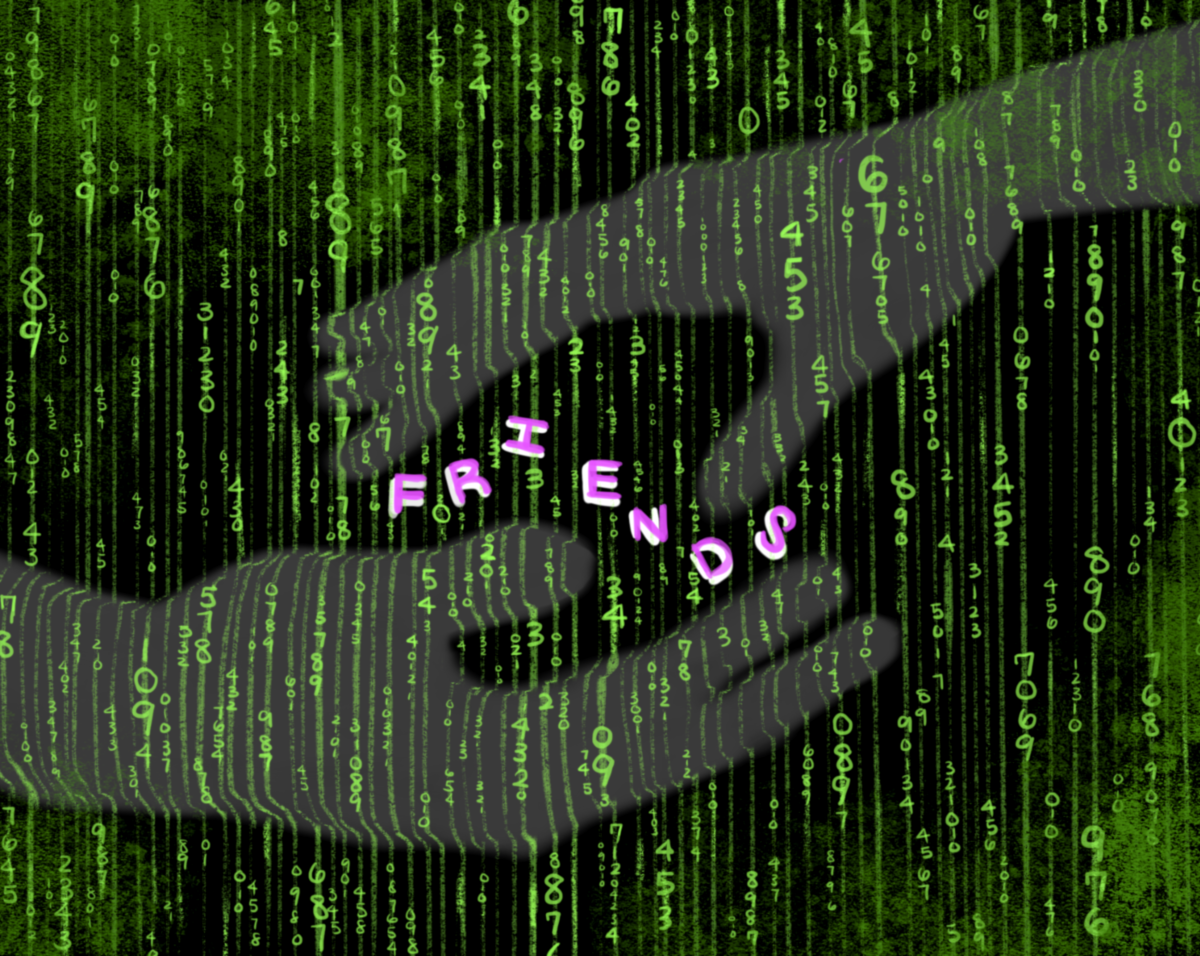 (Catherine Xie/Daily Bruin)
According to Palgorithms, two people with only common interests may not necessarily be pals.
The friend-matching app designed by a team of UCLA students that won first place on Demo Day for the BruinLabs competition back in June is currently undergoing beta testing. As the app develops, the start-up team hosts a weekly hour-long Zoom service called "The Pal Hour," which imitates the features on the app. After filling out online questionnaires to determine compatible Myers-Briggs personality types and interests, members of the current 160 beta testers pair up and get to know each other.
CEO of Palgorithms and third-year computer science and engineering student Young-Ghee Hong said the goal of the service, and future app, is to help students virtually socialize and make friends as the remote school year begins.
"We're trying to get as many (students) on board because people are missing socialization right now, especially new students and transfers who don't really have any good ways to meet new people and make more friends," Hong said. "We're hoping to fill that gap for as many people as possible."
Whereas romantic or platonic matching apps such as Tinder and Bumble usually rely on the user's location and do not provide a guide for conversation, Hong said Palgorithms incorporates personality types in addition to common interests to form friendships because both elements combined are more accurate.
[Related: Dating app hopes to offer transparency by letting users see each other's interactions]
To encourage conversations, COO of Palgorithms and third-year electrical engineering student Christina Lee said icebreaker questions are assigned to pairs based on their compatible personality types. Each of the 16 Myers-Briggs personality types taps into cognitive functions that Lee said are based on how the individual makes decisions and processes information – some of which overlap with other types.
"We did a lot of research to try to figure out which personality types prefer a more intuitive type of thinking question or ones that just prefer more relaxing ones," Lee said. "We try to encompass that and facilitate conversations for each pair."
For example, Lee said an icebreaker question asking users to describe a favorite travel location is tailored for personality types ESTP, ESFP and ESFJ because those people share the cognitive function Se, which stands for extroverted sensing. Accordingly, she said people with these personalities tend not to prefer philosophical questions, but rather questions about exciting topics and how to help others.
On the other hand, fourth-year computer science student and Palgorithms CTO Megan Wu said although each personality type is likely to get along with four other types, two people who share common interests can become friends even if they are not compatible types, and vice versa. Therefore, Wu said "The Pal Hour" service takes both personality types and common interests into consideration simultaneously when narrowing down pairs. She said having compatible personality types is essentially equivalent to having two or three similar interests.
[Related: Peer support app Unmasked aims to foster community through anonymity]
Users can choose from thirty common interests, which Lee said include movies, TV, music, food, politics, world events and travel. Wu said each category is weighted differently depending on how specific or broad it is. To illustrate, she said if two people listed several music genres they would have the music category in common. However, since music has many genres, it is weighted less heavily than if two users were interested in things within a more specific category like gardening.
"I think we can deduce that someone who's interested in (plants) is more likely to be similar to someone who's also interested in gardening, versus someone who's interested in R&B and (someone interested) in hip hop," Wu said.
Reflecting on in-person classes, "The Pal Hour" participant and first-year political science student Samantha Gallegos said while friendships can fade away when clubs or classes end, Palgorithms offers a continuous way to make friends at any point in the year. With the service, she said there is no such specific time frame with which to best meet people, as there usually is in-person at the beginning of the school year – when social circles are still undefined.
"Knowing that this person is reaching out to make new friends, and they're not going to be super closed off … makes (me) feel I'll probably get along and have a good conversation with (them)," Gallegos said.
As for the future of Palgorithms when in-person classes return, Hong said students will hopefully have shared experiences using the service and turn to the app even in a future without social distancing. He said the app is especially useful for students who have busy schedules and may not have much time to traditionally socialize. To expand at UCLA, Hong said Palgorithms will work to collaborate with other campus organizations and departments, as well as potentially expand to other college campuses.
"I think having an app that is used only for finding new friends and finding the best compatible friends (allows) you to make the best use of your time," Hong said.