Examining the rise of Christian Secor and the 'alt-right' movement at UCLA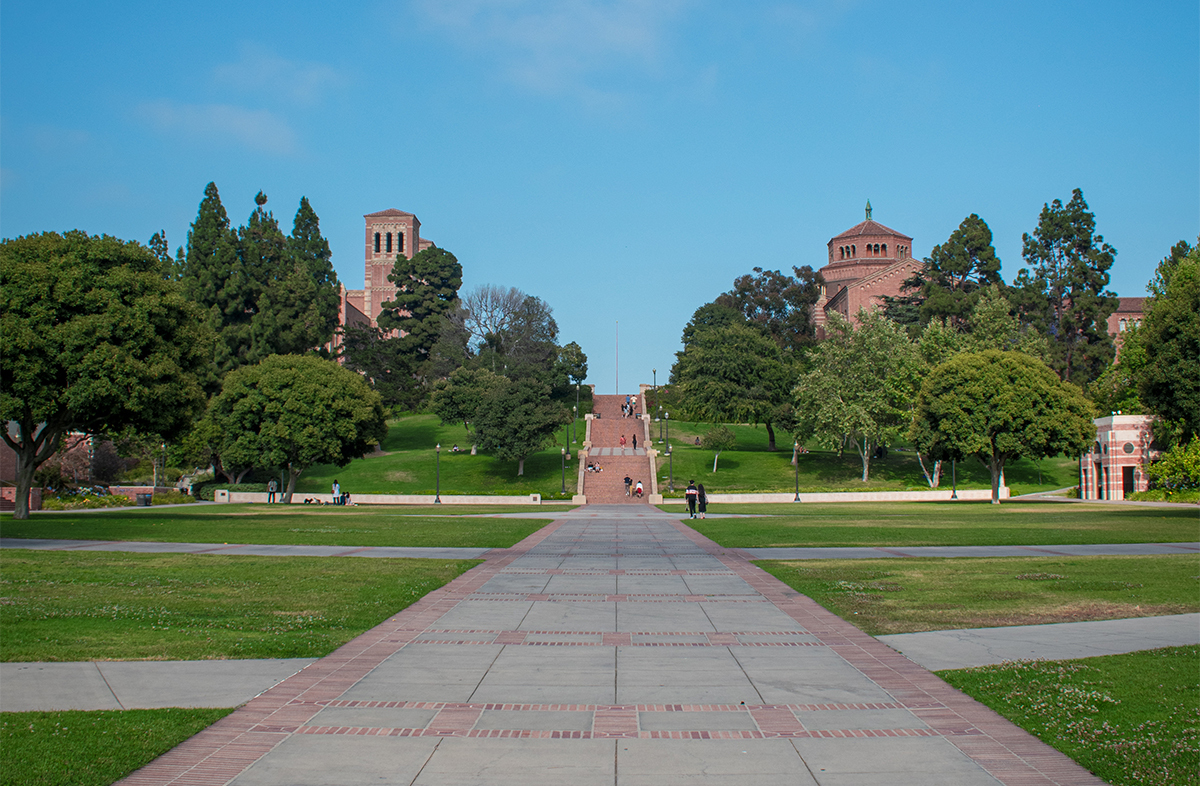 Marc-Anthony Rosas/Daily Bruin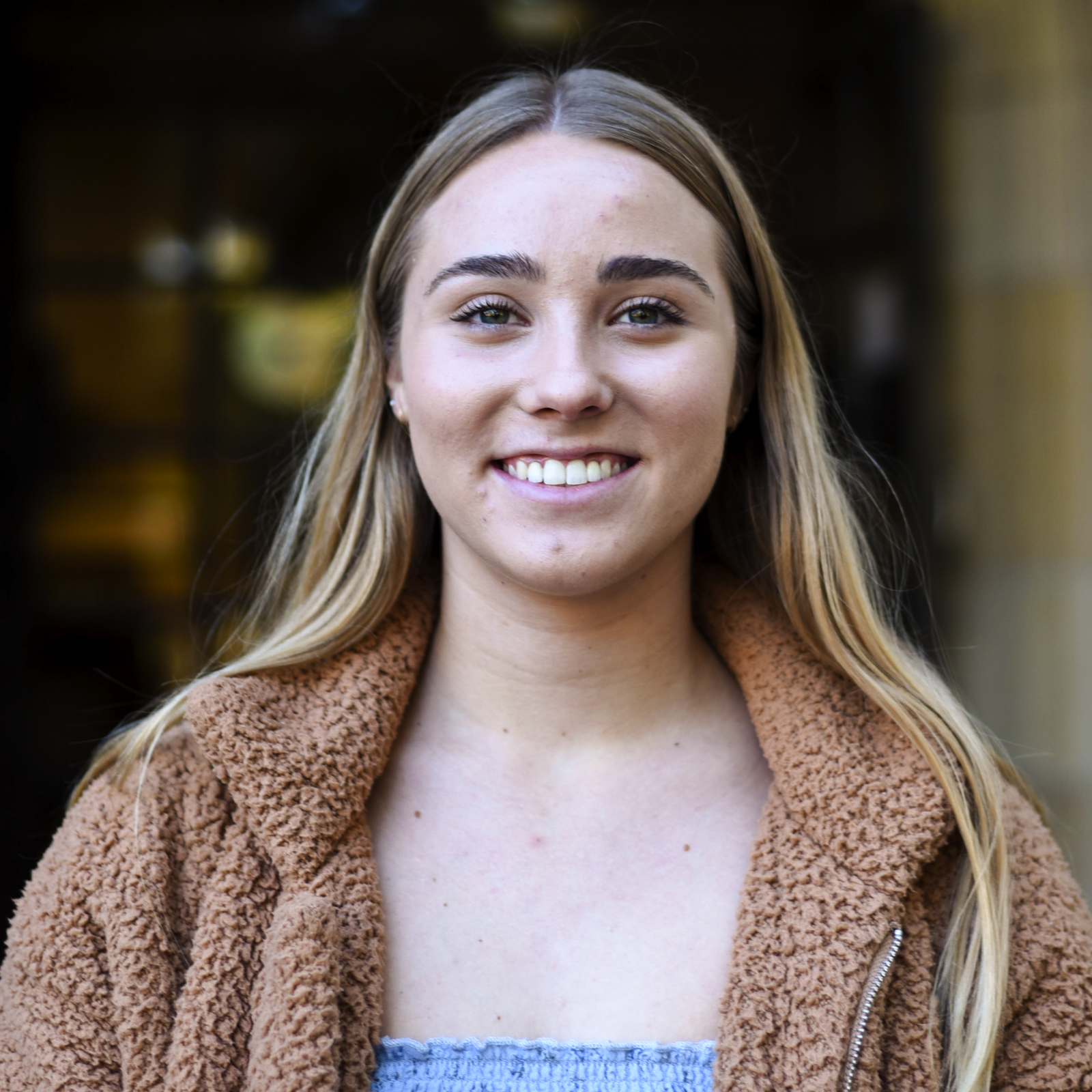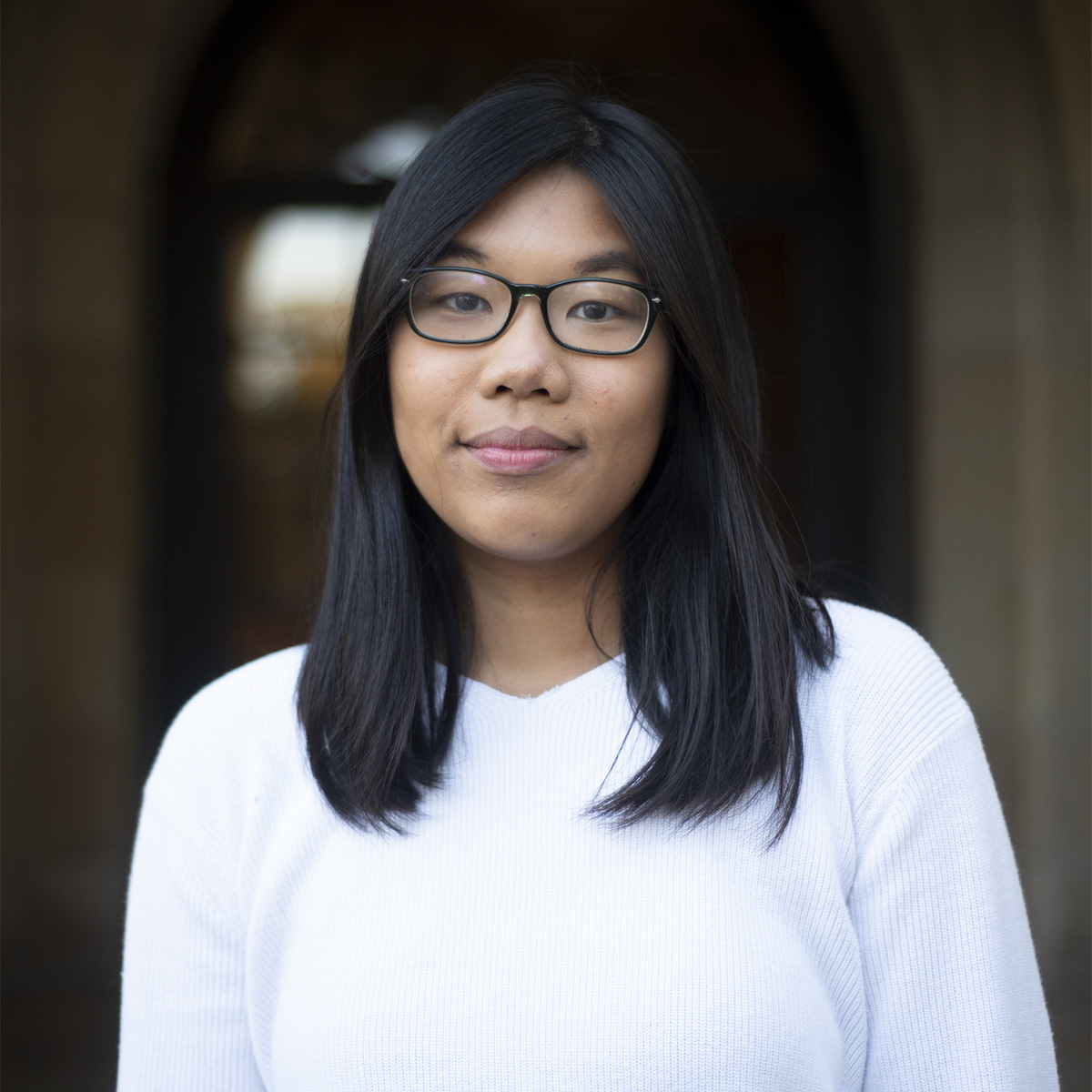 Correction: The original version of this article's graphic misspelled Atascadero.
This post was updated Feb. 9 at 6:50 p.m.
Editor's note: The Daily Bruin updated the art for this story. The previous version of art contained an illustration of Christian Secor, which The Bruin decided should not be circulated.
Christian Secor, the UCLA student arrested for his alleged participation in the Capitol riots, represented a rise in "alt-right" conservative expression at UCLA, according to UCLA researchers and students who were aware of Secor while he was at UCLA.
The FBI arrested Secor in February in connection to his suspected participation in the Jan. 6 riots. Secor, who studied political science while at UCLA, allegedly entered the Capitol building on Jan. 6 along with hundreds of other protesters in an attempt to overturn the results of the 2020 presidential election in favor of then-President Donald Trump.
But before he made national headlines after his arrest, Secor's controversial statements at various campus events and on social media generated concern among students. Secor publicly gained notoriety on campus for his "alt-right" views – particularly on issues like immigration – beginning in fall 2019 while he was a member of the Bruin Republicans. The term "alt-right" refers to an offshoot of conservatism that combines racism, white nationalism, anti-Semitism and populism.
Evan Farrar, the Bruin Democrats president and a third-year public affairs student, said he first noticed Secor during a meeting between the Bruin Republicans and Bruin Democrats in October 2019 where Secor and other Bruin Republican members said they didn't support birthright citizenship.
Birthright citizenship is citizenship automatically given to any person born in a U.S. territory or to U.S. citizens, regardless of country of origin. The idea of abolishing birthright citizenship entered mainstream conservative discourse after former President Trump expressed interest in using an executive order to change the law multiple times throughout his presidency.
Nicholas Havey, a higher education and organizational change graduate student, spent three academic quarters observing Bruin Republicans' club meetings and proceedings. Havey, who researches conservatism on college campuses, said Secor was one of several Bruin Republicans members who tried to push the campus organization further to the right during the 2019-2020 academic year.
An emerging political shift of conservative individuals who call themselves the "new right" has conducted similar organizing at college campuses since the 2016 presidential election, Havey said. This group is mainly composed of students who think traditional conservative politicians fail to represent their alt-right views, he added.
David Myers, director of the UCLA Luskin Center for History and Policy, said the boundary between the mainstream and alt-right has become blurred because of Trump. Trump emboldened extremist expression through his rhetoric, Myers said.
This rise in extremist expression was also seen at UCLA in the months prior to the Capitol riots and had even been noticed by members of Bruin Republicans, who expressed their concerns about it, Myers said.
"This sort of upward trend in extremist expression had a local habitat in our own UCLA campus," he said.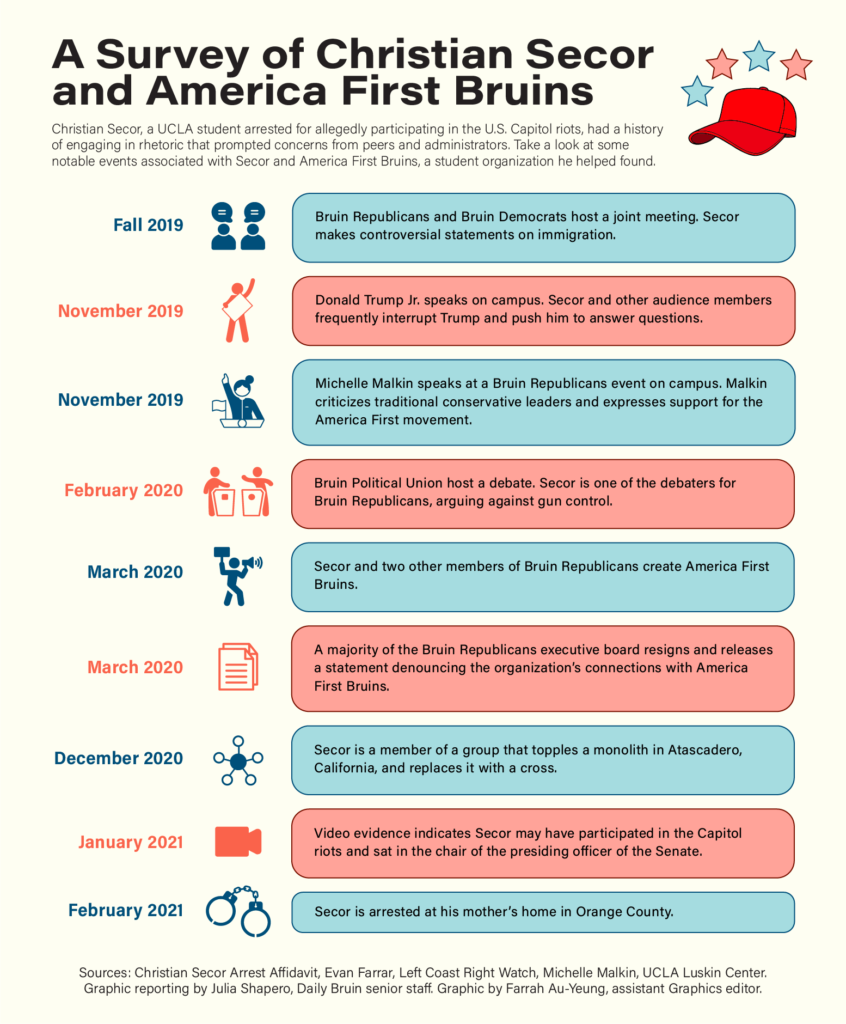 Tension between traditional and alt-right conservative views on campus became publicly apparent at a book promotion event for Donald Trump Jr. in November 2019, hosted by the UCLA chapter of Turning Point USA, a mainstream conservative group. At the event, people from alt-right groups heckled Trump Jr. hoping to pressure him into holding a question and answer session.
Secor himself was part of the crowd heckling Trump Jr., Secor said in a May 2020 interview with Nick Reidy, a conservative YouTube personality. Some of Bruin Republicans' members expressed dissatisfaction with the heckling, but Secor thought he was still on good terms with the club, he said in the interview.
"To just have the entire crowd rise up, and it was the most glorious thing I've ever seen," Secor told Reidy. "I had to walk outside because it was so much energy and I was just overwhelmed."
Less than two weeks later, alt-right political commentator Michelle Malkin spoke at an event at UCLA hosted by Bruin Republicans where she praised the America First movement, referring to the political movement popularized by Trump which advocates for closed borders. Secor told Reidy that Malkin's event was one of the main reasons he later split off from the Bruin Republicans.
Secor also gained attention for repeatedly cutting off his counterpart in a February 2020 public debate between the Bruin Republicans and Bruin Democrats. Secor represented the Bruin Republicans during a gun control portion of the debate.
Farrar said he thinks the debate was the first time more people became aware of Secor.
"It was after that point where I think a lot of us realized that he was part of this sort of broader shift on the part of the Bruin Republicans," Farrar said. "Away from what you think Republicans are toward a much more alt-right sort of direction."
Bruin Democrats cut off contact with Bruin Republicans following the debate, he added.
Division within Bruin Republicans became apparent in March 2020 when then-Internal Vice President Sam Roth signed a joint letter addressed to Trump on behalf of the organization without first consulting the executive board. The letter, signed by America First Bruins, an alt-right campus organization, and Republican groups at other colleges, called for a pause on immigration.
In response to the joint letter, a majority of the Bruin Republicans executive board resigned. In a March 2020 statement obtained by the Luskin Center for History and Policy, the former members denounced America First Bruins, which Secor started by March 2020, and Bruin Republicans' association with the group.
"We believe that xenophobia and racism have no place within the conservative movement," the former Bruin Republicans executives' statement read.
Ben Sachrison, a former member of Bruin Republicans who graduated from UCLA in 2020, said Secor started America First Bruins because he felt his beliefs were not reflected by Bruin Republicans. While some of Secor's views aligned with traditional conservatives, Secor took more extreme stances on issues like immigration, Sachrison added.
Secor said in the interview with Reidy that he would be happy to see an executive order to shut down all immigration. Secor then agreed with Reidy, who said the U.S. is not responsible for foreign populations, and prospective immigrants should work with their home country to secure their own rights.
"No immigration, end it all," Secor said. "I don't care if there is coronavirus or not, it's got to go."
On Twitter, Secor posted a number of Tweets on his personal account expressing alt-right views on immigration, as well as anti-Semitic and anti-Asian sentiments.
"Can ICE just cough on illegals or something?" one of Secor's tweets from March 2020 read.
Secor's social media posts raised concern among students, including Matthew Richard, a fourth-year political science student.
Richard said he became aware of Secor as a result of a number of escalations on campus, including the Malkin event and the interruptions at the Trump Jr. event, as well as the rhetoric used by Bruin Republicans at the February 2020 debate and within the immigration moratorium.
Richard published a Twitter thread in March 2020 describing Secor's racist, xenophobic and anti-Semitic posts on social media and called on UCLA to expel Secor. UCLA did not respond to Richard's Twitter thread.
Some concerned members of the Bruin Republicans also spoke with UCPD and the UCLA Student Organizations, Leadership & Engagement office about Secor's controversial social media posts, according to the statement from the former Bruin Republicans executives.
However, UCPD and SOLE told Bruin Republican members that the social media posts did not constitute a threat and they would not take any action, according to the statement. UCPD and SOLE did not respond to a request for comment.
UCLA spokesperson Bill Kisliuk declined to answer questions about complaints students filed against Secor, citing the Family Educational Rights and Privacy Act, a federal privacy law that prevents UCLA from disclosing student conduct complaints.
Myers said the incidents involving Secor revealed that communication between students and administrators is not as open or functional as it could be. He added he believes this is a teachable moment for the university.
Farrar also said he thinks the UCLA administration is ill-equipped to handle issues like those surrounding Secor.
The UCLA Office of Equity, Diversity and Inclusion's reporting system is geared toward employees of the university, Farrar said.
The UCLA EDI office deals with instances of discrimination against academic personnel and staff, according to its website. People can only report students to the EDI office in regards to Title IX violations.
Additionally, the dean of students' reporting system is not well-suited to reviewing incidents that occur on social media, Farrar said. The dean of students' reporting system asks respondents when and where on campus a particular incident took place, which is not applicable to online violations, he added.
"You have these statements coming out from the university about their commitment to equity and inclusion," Farrar said. "The institutional frameworks that are supposed to uphold that don't actually reflect a commitment to those ideals. Christian Secor was just really the icing on the cake for us realizing that there's no way for us to hold fellow students accountable to those ideals."
America First Bruins is no longer active at UCLA, a UCLA spokesperson said in January. The America First Bruins Twitter account was also deactivated after Jan. 6.
Bruin Republicans said in an emailed statement in February that it banned Secor from its organization long before Jan. 6 after learning about Secor's "inappropriate behavior."
"In fact," the campus organization said in the email, "we expelled him for the very same behavior that led to his stupid and recklesss descisions on January 6th."
Bruin Republicans did not accept a request for an interview about Secor's activities in the organization.
A federal grand jury indicted Secor on 10 federal criminal charges in late February in relation to his alleged role in the Capitol riots, which have a maximum sentence of 20 years. Secor is planning to plead not guilty.
Secor was released into home incarceration following the approval of a motion for his release from federal custody in March. Secor's next court appearance is scheduled for June 14 for a status conference.
Secor's enrollment status at UCLA is currently unknown.
Secor's lawyer did not respond to a request for comment for this story.
Shapero is a senior staff News reporter. She was previously an assistant News editor in the National News & Higher Education beat. Shapero is a fourth-year political science student who enjoys covering national and statewide news.
Shapero is a senior staff News reporter. She was previously an assistant News editor in the National News & Higher Education beat. Shapero is a fourth-year political science student who enjoys covering national and statewide news.
Tran was the 2021-2022 national news and higher education editor in addition to being a contributor for Enterprise. She was also a fourth-year political science student at UCLA.
Tran was the 2021-2022 national news and higher education editor in addition to being a contributor for Enterprise. She was also a fourth-year political science student at UCLA.