UCLA Film & Television Archive honors Black cinematic pioneer Sarah Maldoror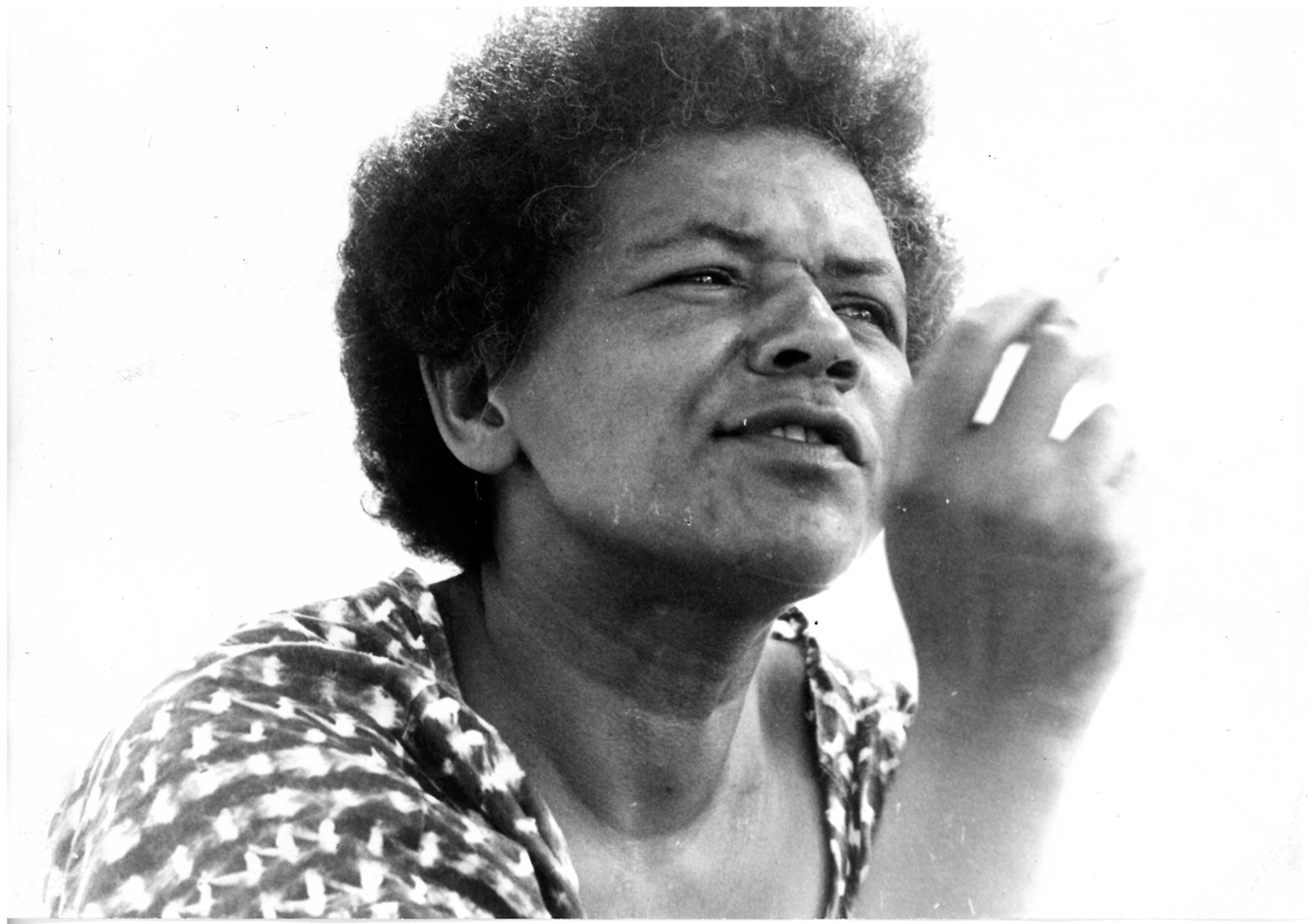 (Courtesy of Suzanne Lipinska)
This post was updated April 26 at 1:25 a.m.
UCLA Film & Television Archive's event "Two by Sarah Maldoror" honors the impressive career of a Black cinematic pioneer.
A year after her passing on April 13, 2020, The Archive will remember Sarah Maldoror – often called the mother of African cinema – through a screening of her films "Monangambé" and "Dessert for Constance" on Thursday. Maldoror's daughter, producer and distributor, Annouchka de Andrade, will join a post-screening conversation with Zama Dube, a cinema and media studies doctoral student, and Ellen C. Scott, a media history and African American cultural history associate professor.Sponsored by the Black Feminism Initiative at UCLA, Dube said events like this offer a chance for supporters of Black Lives Matter and surrounding movements to truly engage with cultural contributions made by Black people.
"We are more than just our trauma," Dube said. "(Maldoror) is always able to show us moments of beauty and tenderness and how Black people sustain themselves collectively. … Maldoror's work shows us an alternative for how we can be."
[Related: 'Beast Beast' explores themes of humanity, coming of age in the digital era]
"Monangambé," Maldoror's first film made in 1969, follows a woman visiting her imprisoned husband in Angola during the country's Armed Struggleof National Liberation, where a misunderstanding between the languages of the Angolans and the Portuguese colonists leads to the husband being tortured. De Andrade said the anti-colonialist film was one of her mother's favorites, expressing the futility of negotiation between imperialists and the imperialized. The debut film also embodies many of the crucial themes in Maldoror's work, Scott said in an emailed statement.
"Monangambé demonstrates a number of Maldoror's central concerns, including the carceral state and the networks of communities that challenge and counteract it through acts of care," Scott said.
In addition, Scott said the use of Chicago jazz music in "Monangambé" draws a diasporic connection between Black anti-colonial struggle in both the United States and Angola.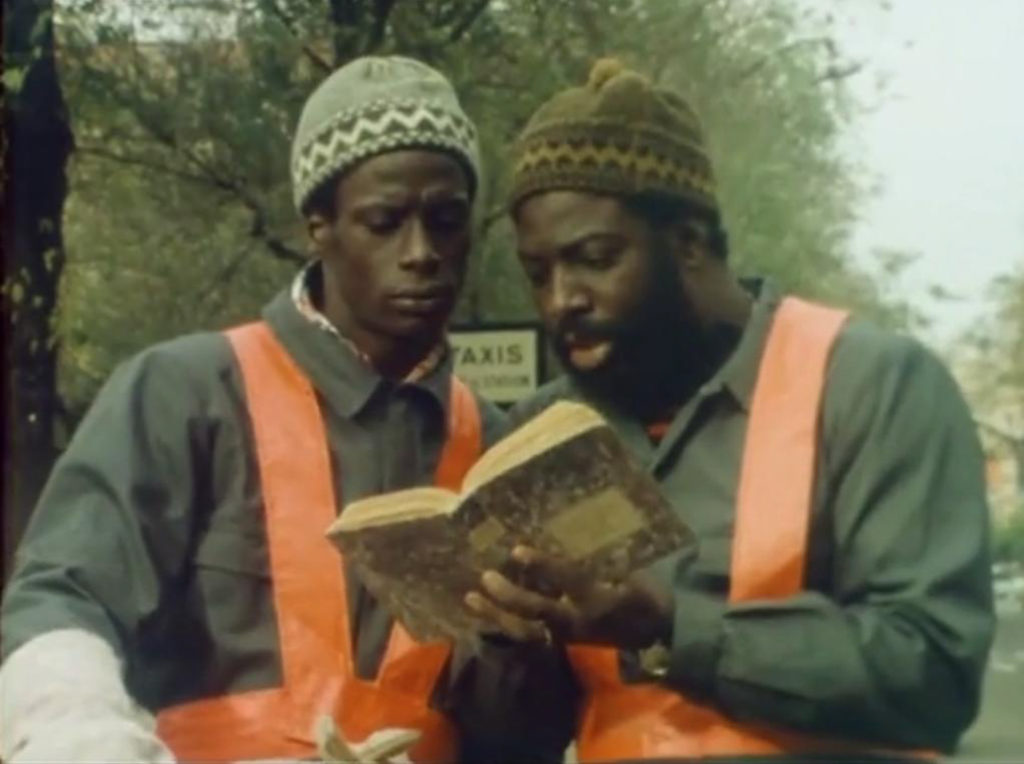 The second film being presented, "Dessert for Constance," shows Maldoror's comedic side in a critique of the elitism surrounding French cuisine. It follows a 19th-century cookbook moving from the shelves of a haughty auction house to the garbage and finally to a community of African émigrés. De Andrade said the 1981 film is about the solidarity and joy generated by the cookbook, even among people who must find their treasure in another person's trash. Dube added that the importance of solidarity is one of the most valuable themes found throughout Maldoror's work.
"Maldoror's work is able to show us that a part of liberation is being a part of the collective," Dube said. "She always portrays the importance of community. That is something I am trying to cultivate for myself because whether it's hyper-capitalism or being a part of academic institutions, these worlds can be very alienating."
[Related: UCLA film student draws on Filipino heritage in thesis project 'Beauty Queen']
Maldoror's films are also distinct for centering Black women not only as wives, mothers and daughters, but as active players in subverting oppressive systems, Scott said.
"They pop out of the margins in places where we don't expect them, announcing their presence, intelligence and intimate knowledge," she said. "Maldoror is clearly engaged with the lives of Black women and Black women's engagement in revolutionary practices and spaces."
Moreover, Maldoror's commitment to creating and uplifting Black communities was seen early in her career when she helped found the first Black theater company in France in 1956, called Les Griots, Dube said. To de Andrade, Les Griots exemplifies her mother's perspective that a person is responsible for their own history. Realizing she couldn't wait for someone else to step in, Maldoror did the work to create opportunities for herself, de Andrade said.
The active role that Maldoror took in supporting Black people across the diaspora – as seen in her films and commitment to movements such as Negritude and Angola's fight for independence – is part of why it is important to remember her with events like "Two by Sarah Maldoror," Dube said.
"The impact of her work is beyond just being a filmmaker," Dube said. "She spent her entire life dedicated to the liberation of (Africa) and the liberation of Black people across the globe."
De Andrade said she would like to present more of her mother's work and wants the event to be the first of many. As for Dube, she said she hopes the screening will make people curious about not only Maldoror's body of work, but also that of other Black women directors who are often erased from the narrative and industry. This event comes at a time Maldoror would view as an important moment for Black history, Scott said.
"We are in desperate need in the United States of not only reform but revolutionary change in the waythat we understand and practice 'race' and in particular in the ways in which we police Black people, Black bodies and Black lives," Scott said. "Maldoror's films provide a powerful lesson in making change (and) the ways in which revolution is enacted not only through the battle, but through the community networks that foster subversion and support Black survival."