Daily Bruin staffers give their predictions for 93rd Academy Awards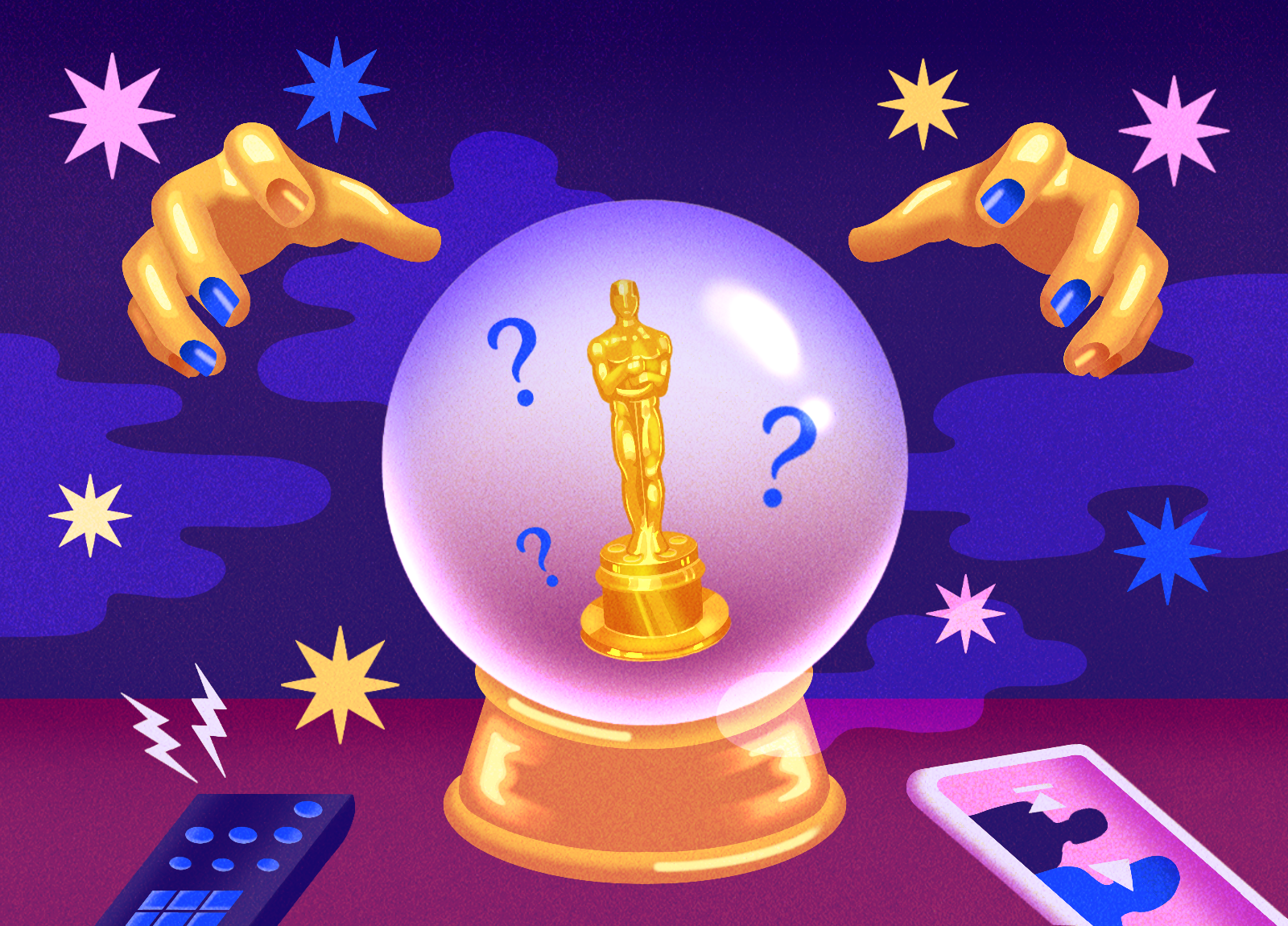 (Isabella Lee/Daily Bruin)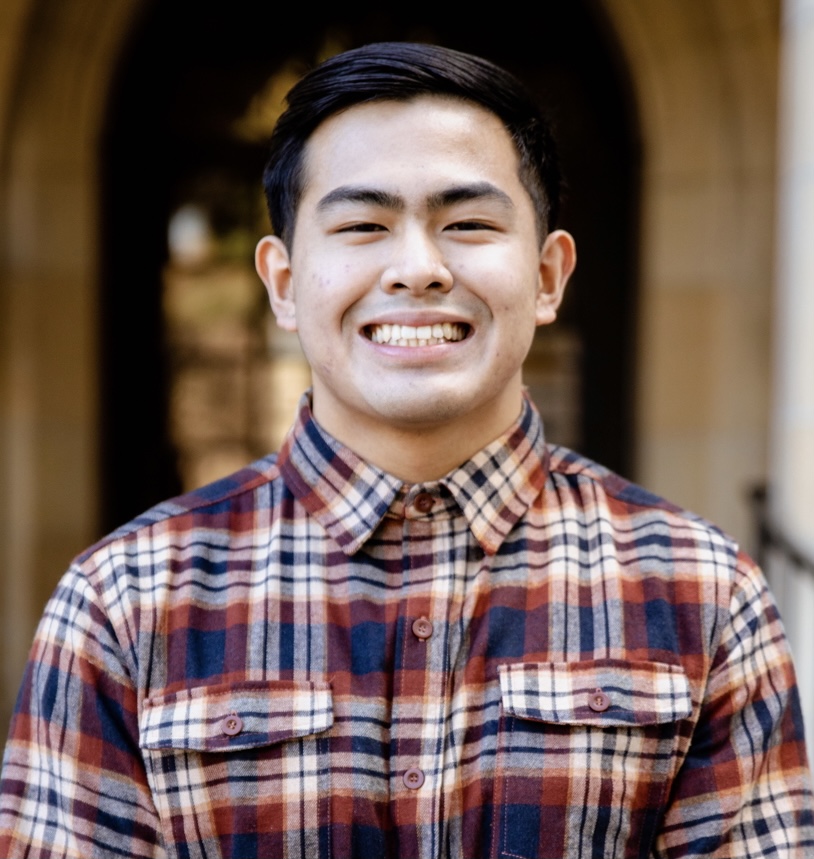 This year's Academy Awards nominees are a testament to the artists' and the greater industry's perseverance during a year of unprecedented challenges.
Even through the COVID-19 pandemic, many incredible films made their way to select theaters and homes across the world. From historical pieces to modern comedies and tear-jerkers, this year's list of nominees has it all. David Fincher's "Mank" leads with 10 nominations, followed by "Nomadland," "Judas and the Black Messiah" and "Sound of Metal" – to name a few – with 6 nominations each. After years of pushing for more inclusion of actors and filmmakers of color in the Academy Awards, the increased diversity in this year's nominees is a necessary and long-past-due change for the institution.
Here are the Daily Bruin staff and contributors' predictions for the major category winners in the 93rd Academy Awards.
[Related: 2020 Oscar Predictions]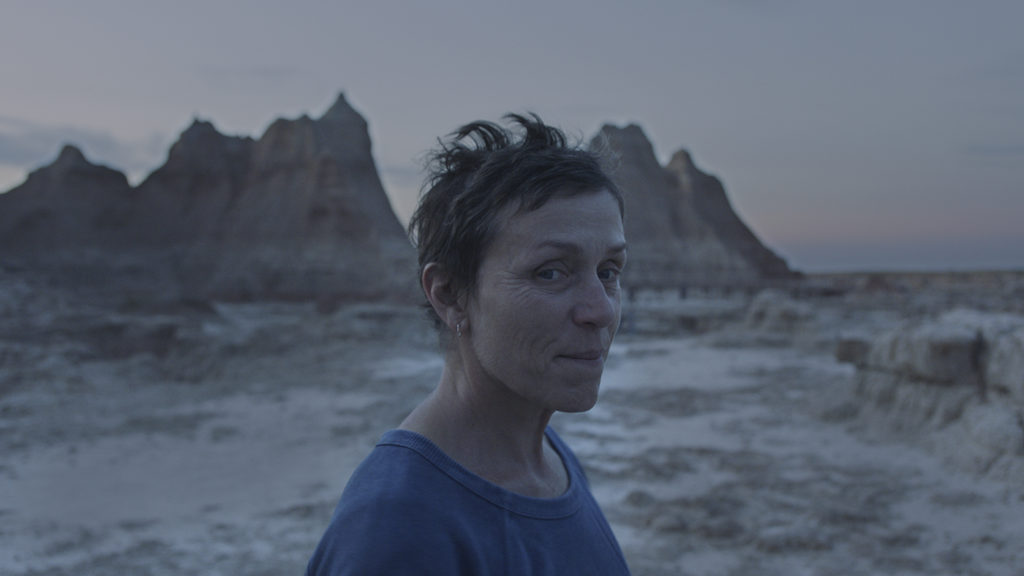 Best Picture: "Nomadland"
Nina Tartibi, Daily Bruin contributor
A story of a woman whose American Dream looks different from the norm, "Nomadland" captures the nation's uncharted beauty.
Given its powerful simplicity, Chloé Zhao's "Nomadland" is worth its buzz in the world of film awards. After winning the Producers Guild of America Awards top prize, the Golden Globe for Best Picture Drama and the British Academy Film Award for Best Film, "Nomadland" is looking like the safest and most popular option in the Oscars.
One of its main contenders in the Best Picture category may be David Fincher's "Mank," which is unsurprising given the Academy's fancy for odes to Hollywood. But in the recent past, catering to the film industry has not been enough, considering that "Moonlight" and "Parasite" won over Hollywood-appreciating films "La La Land" and "Once Upon a Time … in Hollywood," respectively. "Nomadland," like these other previous Oscar winners, highlights a very real and emotional experience in a compelling and cinematically beautiful way as it focuses on a woman who seeks liberation from society post-Great Recession.
Not only is it a favored prediction for Best Picture, it will also be the second film after Kathryn Bigelow's "Hurt Locker" to win Best Picture with a female director – indubitably a political win for the Academy as well.
Actor in a Leading Role: Chadwick Boseman – "Ma Rainey's Black Bottom"
Lily Rafat, Daily Bruin contributor
Viewers may need some tissues while watching the late Chadwick Boseman's wife, Taylor Simone Ledward, accept another award with a heartfelt speech on his behalf.
Though "Ma Rainey's Black Bottom" was not nominated for Best Picture, Boseman's performance as Levee, which was haunting and robust, has won him nearly every lead actor award thus far. Following his Golden Globes, Critics Choice and Screen Actors Guild wins so far, it is likely that Boseman will end this awards season with a posthumous Oscar win – marking his first and last Academy Award nomination and win.
The numerous emotional highs and lows Boseman portrays as Levee shows his versatility and ability as an actor. There are many layers to the character – from arrogance to tortured reflections of his past – that unravel as the film progresses, all of which Boseman treats with equal importance. When factoring in the health challenges he was facing as he put his all into this role, his performance becomes even more powerful.
Boseman's commitment to his art, even through some of the toughest moments of his life, makes him the epitome of a "lead actor."
Actor in a Supporting Role: Daniel Kaluuya – "Judas and the Black Messiah"
EJ Panaligan, Daily Bruin senior staff
He was a revolutionary.
That is – Fred Hampton, the chairman of the Black Panther Party's Illinois chapter and the central figure in Shaka King's "Judas and The Black Messiah." British actor Daniel Kaluuya successfully portrays Hampton's magnetic essence, singularly commanding the audience's attention every second he's on screen.
Kaluuya recaptures Hampton's raspy Illinois accent and vocal inflections, embodies his electric physicality when addressing large crowds of supporters and highlights his intimate, humanistic motives during interpersonal conversations about the party's continual advocacy against class struggles – all with authorities lurking in its rearview.
Co-actor LaKeith Stanfield is also nominated in the same category as Kaluuya, but despite Stanfield playing more of a main character role and serving as the narrative's catalyst, Kaluuya does so much more in less screen time to leave a thought-provoking and lasting impression on viewers.
He put forth a performance that does great justice to Hampton's activist work and has already netted wins at the Golden Globes, Screen Actors Guild Awards and Critics Choice Awards. Completing the sweep with an Oscars win is only a matter of time.
Actress in a Leading Role: Viola Davis – "Ma Rainey's Black Bottom"
Breanna Diaz, Daily Bruin contributor
Viola Davis has already snagged a Screen Actors Guild award – and she might just take home an Oscar too.
Starring alongside Chadwick Boseman in Netflix's "Ma Rainey's Black Bottom," Davis' embodiment of blues singer Ma Rainey proves her versatility as an actor. While much of the film was devoted to the troubles of Ma Rainey's band, Davis dominates her time on screen as she taps into Ma's complex and jaded persona. Her musical performances sprinkled throughout the feature knock it out of the park, doing full justice to Ma's singing prowess while also showing her vulnerability. With an Oscar for Best Supporting Actress in the 2016 film "Fences" and a SAG win this year for "Ma Rainey's Black Bottom," Davis taking home the gold again would not be a huge shocker.
But the race for best actress is stacked with talent. Each of the nominees brings a stellar performance to the table, including Frances McDormand as Fern in "Nomadland" and Carey Mulligan's role as Cassie in "Promising Young Woman." Nevertheless, it's highly possible the odds will swing in Davis' favor on Oscars night.
Actress in a Supporting Role: Yuh-Jung Youn – "Minari"
Lily Rafat, Daily Bruin contributor
Yuh-Jung Youn's Mountain Dew-guzzling character, Soonja, could snag her a sponsorship on top of an Academy Award.
Though Youn is new to the Oscars and placed among Academy Award veterans Olivia Colman and Glenn Close, her beautiful work as Soonja in "Minari" makes her a worthy opponent and frontrunner for the award. A versatile character who does everything from shouting and cursing at televised boxing matches to teaching grandson David and audiences lessons about life, Soonja effortlessly captures viewers' hearts, making them feel like part of the family with her loving personality. The connection viewers feel to Soonja is only possible because of Youn's skill and vulnerability while playing this role.
Youn's stiffest competition could come from another first-time nominee, Maria Bakalova, who completely immersed herself into the role of Tutar in "Borat Subsequent Moviefilm." Bakalova's dedication to the role and the extreme situations she and co-star Sacha Baron Cohen put themselves in could land her some points with the Academy.
But after winning the SAG award, for which Youn was chosen by fellow actors in the Screen Actors Guild – American Federation of Television and Radio Artists, it is likely that the Academy Award will go to her as well, making her the first Korean actor in history to win an acting Oscar.
[Related: 2019 Oscars predictions]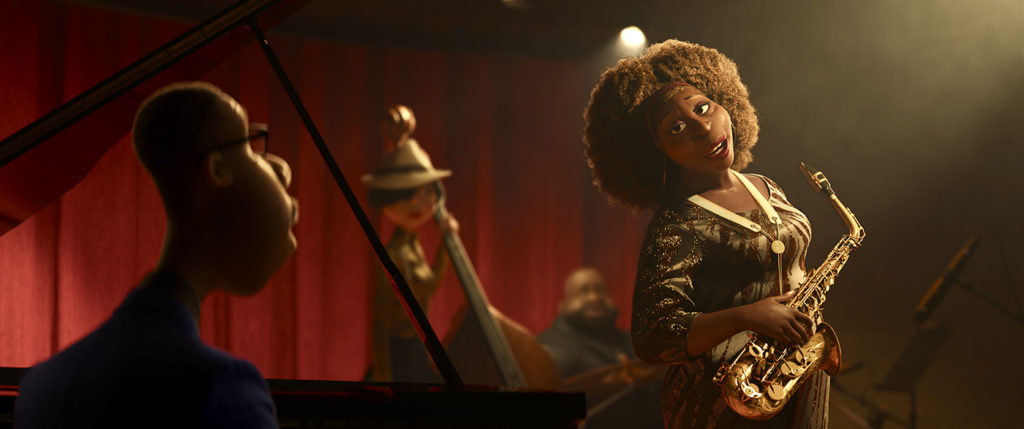 Best Animated Feature Film: "Soul"
Sam Connon, Daily Bruin senior staff
One of the heaviest favorites in its respective Oscars category is Pixar's "Soul."
And for good reason too.
The film tells the story of Joe (Jamie Foxx), a middle school music teacher who aspires to be a professional jazz pianist but has to first grapple with the meaning of his own life, all while navigating a surreal world of souls. As in most Pixar films, there are humor and visuals for children alongside witty writing for adult audiences as well.
But what sets "Soul" apart from the pack of animated pictures from 2020 is the deep existential points it makes about the balance of passion and duty, the dichotomy of inspiration and obsession and so much more. The soul world is beautiful and creative, while the vibrant New York City adds a new layer to the Pixar catalog by highlighting Black characters and Black culture in a nuanced and satisfying way.
However, the one possible dark horse in this race is "Wolfwalkers." Apple TV's take on an Irish folktale boasts a unique and ever-changing 2D animation style and has earned critical praise of its own – but not to the level of "Soul."
With all of the momentum "Soul" has gained in the awards circuit, as well as its poignant themes, gorgeous animation and progressive cultural impact, it would take a miracle to beat it out for Best Animated Feature.
Best Directing: Chloé Zhao – "Nomadland"
Lily Rafat, Daily Bruin contributor
Chloé Zhao is likely to wow as the first woman of color to win Best Directing at the Oscars.
Through "Nomadland," Zhao put together a powerful film which makes audiences appreciate life, nature and perfect strangers just a little more. The drama is an ode to Earth – something that all humans share, no matter how detached they may feel from each other. Now more than ever, viewers likely feel alone and unsure in the world, further adding to the impact of "Nomadland."
Zhao's work is seemingly simple yet incredibly effective and beautiful. In a year of great films made by great directors, "Nomadland" stands out because of its visuals and authenticity and has been awarded by numerous institutions so far, including the Golden Globes, Directors Guild of America and British Academy of Film and Television Arts. It is likely that Zhao will also finish off this season with an Academy Award win for her reflective masterpiece.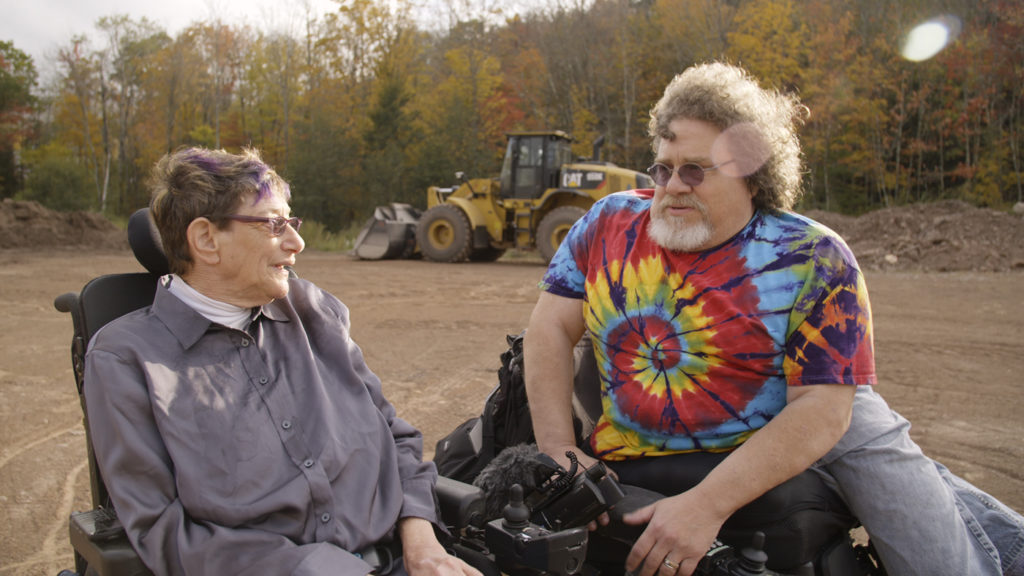 Best Documentary Feature: "Crip Camp"
Sam Connon, Daily Bruin senior staff
The Best Documentary Feature category is truly a toss-up, with "Crip Camp," "My Octopus Teacher" and "Time" all receiving significant buzz leading up to the Oscars.
"Crip Camp" is a Barack and Michelle Obama-produced documentary about a group of disabled rights leaders who met at a summer camp in the 1970s. "My Octopus Teacher" details a diver's one-year mission to meet with the same octopus every single day, and UCLA alumna Garrett Bradley's "Time" focuses on a woman fighting for her husband's release from a 60-year prison sentence. Each of the documentaries fill a different role – one being a feel-good activism story, another focusing on a more lighthearted scientific study and a third tackling the racism in the criminal justice system.
The winner will be determined by which documentary subgenre the Academy is favoring this year. Going purely off subject matter, that would make "Time" the easy choice for its timeliness and poignant subject matter, but "Crip Camp" seems to have a little more traction at the moment based on expert predictions on Gold Derby. And even then, most people are predicting a win for "My Octopus Teacher."
All three options – as well as the other two nominees – are obviously critically acclaimed, but the combination of being produced by the Obamas and making a statement on disability rights positions "Crip Camp" as the most likely winner come the Oscars this Sunday.