Bicycle project aims to encourage sustainable commuting in low-income areas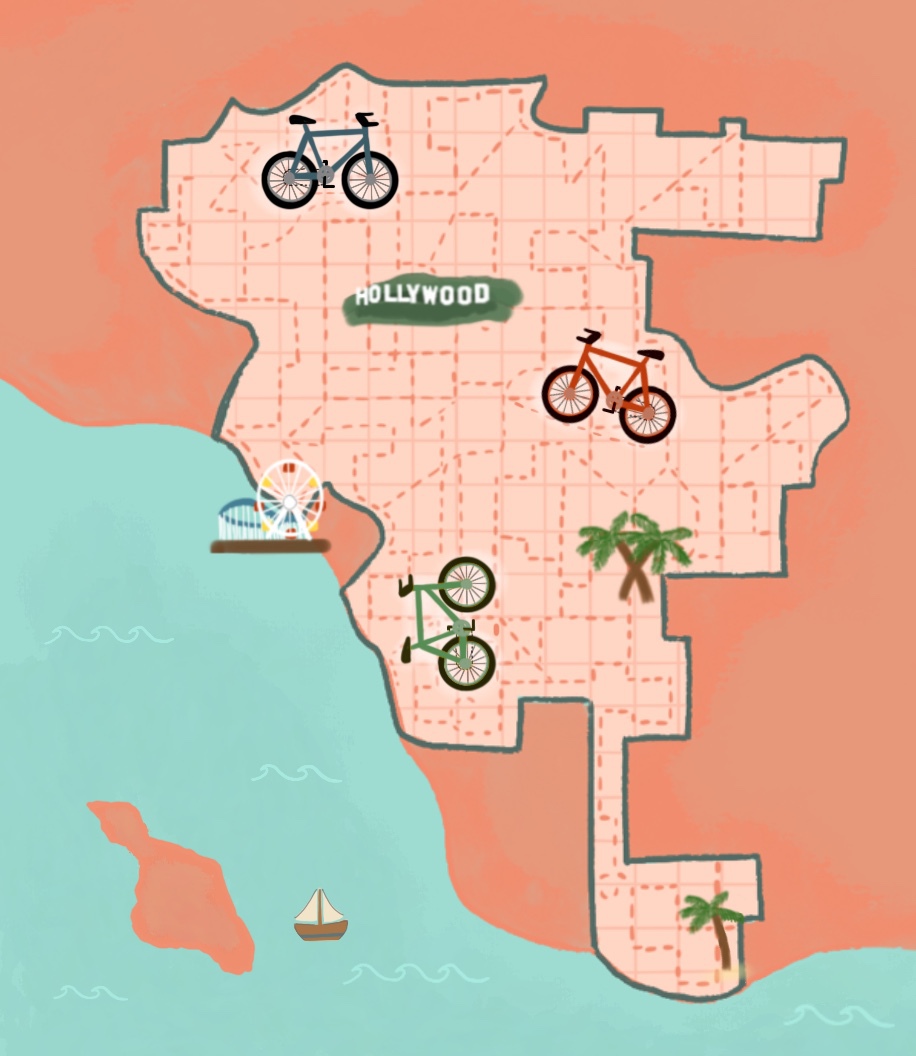 Correction: The original version of this article incorrectly stated Fabian Wagmister is the co-principal investigator of the project. In fact, he is the principal investigator.
This post was updated April 17 at 1:00 p.m.
While commuting is generally considered a hassle in Los Angeles, CiBiC aims to encourage people to commute by bicycle through engineering and art.
Civil Bicycle Commuting, a project also known as CiBiC, is in its first stage of research aiming to provide low-income neighborhoods with a more environmentally sustainable mode of transportation. Through custom software called CiBiC Flow and Participatory Geographic Information Systems, the project will create bike "flows" that will be transformed into murals in communities around downtown LA and allow riders to safely commute in groups. Fabian Wagmister, the founding director of the Center for Research in Engineering, Media and Performance and principal investigator of this project, said CiBiC's design will also actively involve the communities it affects.
"When you feel you're part of the creation of something, you have ownership, you feel it is yours," Wagmister said. "Both the bicycle flows – these common bike paths that we're going to create – and the artwork is actually going to be authored by the communities."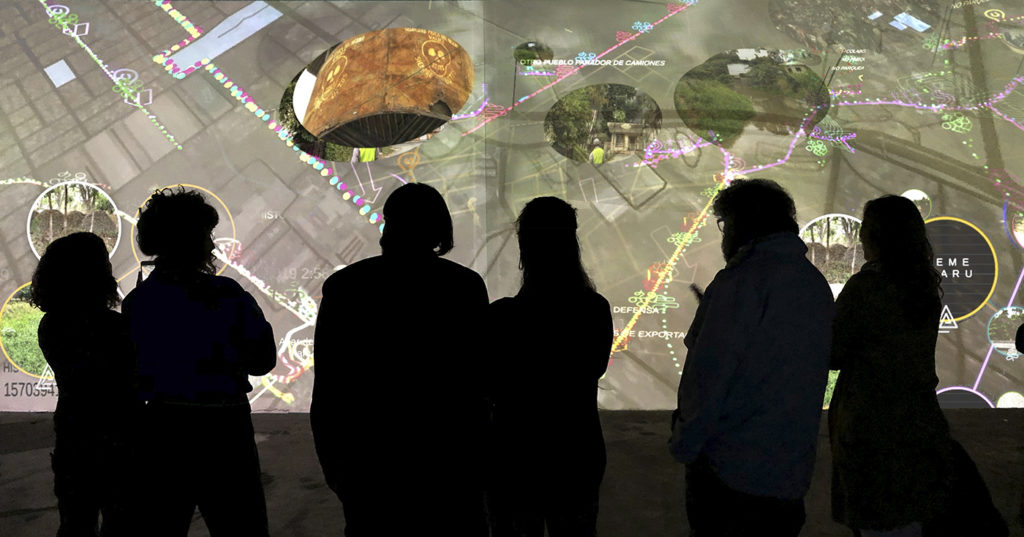 [Related: Outdoor film installation fuses ambient music, perceptions of LA during pandemic]
The National Science Foundation Grant funded the first stage of research, which he said is focused on community outreach in four lower-income LA neighborhoods to address spatial mismatch – an issue where underprivileged individuals cannot choose where they live and work. The research and surveys are used to gauge interest in sustainable commuting, determining how to make the project as inclusive as possible – whether that be teaching disadvantaged individuals how to ride a bike or obtaining bicycles for those who cannot afford them. By having groups of riders follow well-established bike flows, Wagmister said he hopes to eliminate the streets as a threatening environment for communities of color and women.
"The project's task is not only to create a technology but also create a community system that people feel is for them," Wagmister said.
In terms of data collection, he said the technology itself is made to be a user-friendly app that can record GPS data, pictures of the ride and color codes that indicate how riders felt about their commute to work that day. He said the data is then collected and translated into both digital media and public art pieces to inspire more people in the community to join.
Jeff Burke, the vice chair of the School of Theater, Film and Television and CiBiC co-principal investigator, said his main role is to determine what technology is needed to collect commuter data and turn it into art for their research proposal. Burke said his goal is to create a software platform that is sustainable and can be scaled in the long-term to support more riders. The basis for the technology is participatory sensing, which he said is the idea that individuals should be involved with making choices regarding what data the devices collect.
"I think the end goals are practical in the sense that the technology would be widely usable, efficient and affordable," Burke said. "You could imagine over time coming up with a better and better system to automatically create and shape these flows that help novice and advanced riders."
[Related: Student releases online platform for health support groups, patient resources]
To streamline the process, he said the riders will be creating their desired flows, or pathways, and the technology will interpret the riders' needs and the available routes. The cyclists will not only dictate the creation of the technology but also will be active participants in the creation of artwork.
"Participation in a creative system of some form and sharing your perspectives, your creative expression, and being a part of something is critical to the project and one of the incentives for people to participate," Burke said.
Another researcher and associate dean of the Luskin School of Public Affairs and professor of urban planning, Anastasia Loukaitou-Sideris said she is using her research on community engagement and transportation to identify the needs and values of different user groups for this project. She is currently focused on identifying LA's vulnerable groups – including women, people without housing and ethnic neighborhoods – to see how CiBiC can most effectively reach these communities. Working in tandem with local organizations like the Chinatown Business Improvement District and the Los Angeles County Bicycle Coalition, she said she is obtaining preliminary data on the needs of the communities in order to create a more effective pilot program in stage two where they test the app.
Loukaitou-Sideris said in the long term, she hopes CiBiC will build a bicycle infrastructure in low-income neighborhoods through employer partnerships to improve the process of commuting. Creating a community of bikers will build safety and protection for vulnerable populations through social capital – the ties that hold together a community when individuals interact and help one another, she said.
Wagmister similarly emphasizes the importance of reinforcing these community bonds and changing the way Los Angelenos view their commute to work. Currently, commuting in Los Angeles can be a very isolating process, but he said CiBiC aims to create a communal way of thinking about transportation.
"Our hope ultimately is to demonstrate to this community that bicycling – when it's done collectively – can be safe, and a fun, fulfilling way of going to work," Wagmister said.