Student releases online platform for health support groups, patient resources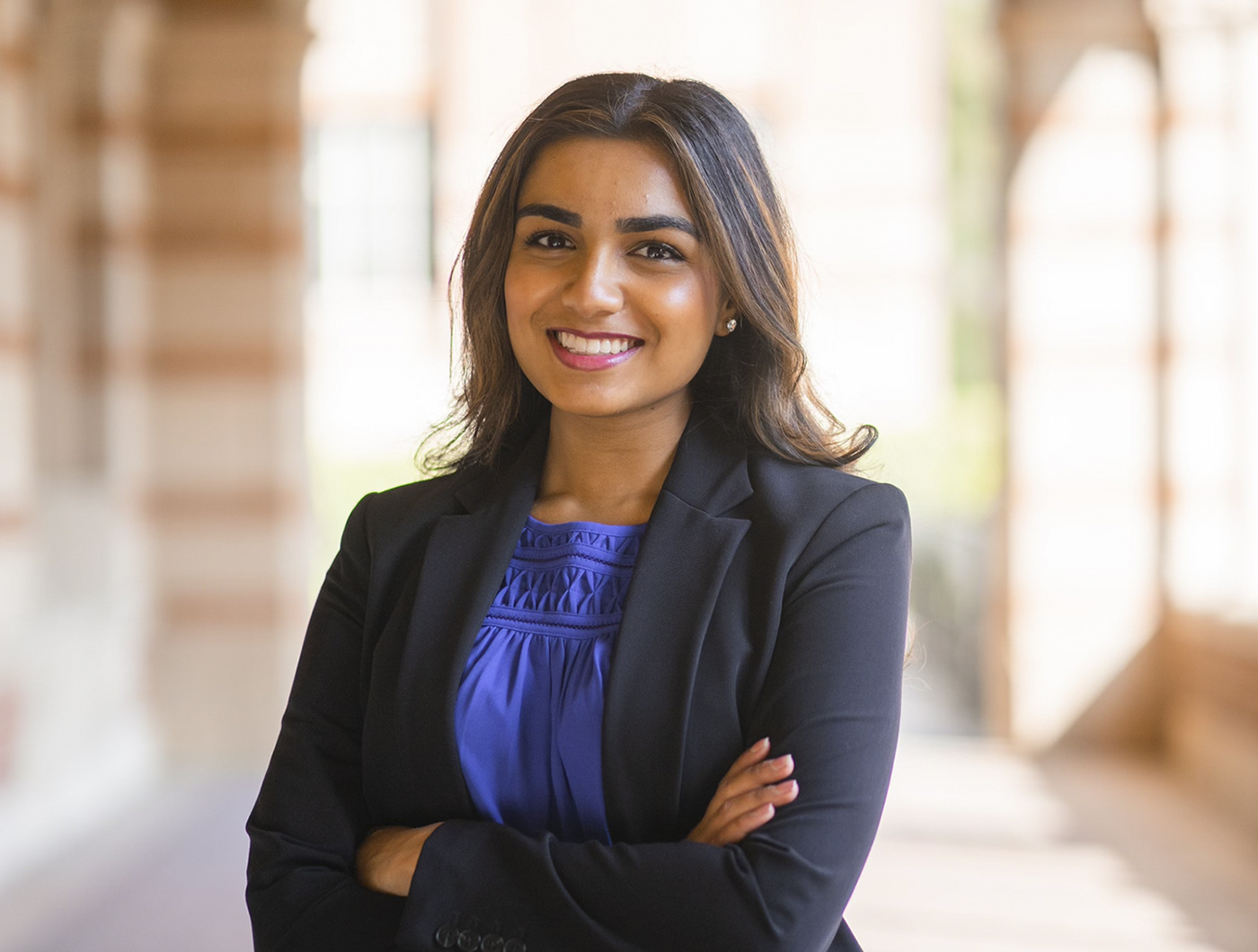 The social media platform Wrenity was recently launched by Kareena Gang, a third-year psychobiology student. The site provides a space for patients to connect with others who share similar experiences, offering encouragement as well as recommending local physicians. (Courtesy of Andrew Nguyen)
This post was updated April 4 at 5:44 p.m.
Amid a strenuous year of social isolation, a new social media platform aims to create online support groups for patients.
Kareena Garg, a third-year psychobiology student, recently launched Wrenity, a social media platform for patients to create and join online support groups. She said the site's name was inspired by wrens, a bird species symbolizing strength, healing and unity. Understanding the great variety of medical conditions, she said Wrenity provides a space for patients to connect with others who share similar experiences. Whether it's offering encouragement or recommending local physicians, Garg said she hopes the platform will provide valuable connections and resources for its users.
"(Users) can recommend different service providers – hospitals, clinics, physicians, caregivers – and it compiles all these recommendations into one directory," Garg said. "Those users can also engage in treatment-specific discussion."
[Related: Students elevate and explain UCLA's mental health resources via Instagram]
The idea behind the social media startup originated from Garg's personal experiences with medical accessibility. After two of her relatives had unexpected heart attacks, Garg said her family struggled to find reliable resources to guide them through the unfamiliar experience. She said she was also inspired by a story she read about a teenage girl with a rare disorder who was bullied and isolated for her condition, causing her to struggle with morale and hopes of getting better.
"That (girl's story) really impacted me, and I thought, 'What if there was a platform out there that could help her find her one other person or her other one in a million who was going through the same thing as her?'" Garg said.
Similar to that girl, Garg said many other patients who have rare illnesses often have difficulty finding support groups as they are often geared toward patients with more common diseases. She said she envisioned Wrenity as a space where patients with more uncommon ailings would have easy access to a community of people who understand and empathize with their conditions.
In order to bring her vision to life, Garg said she worked closely with SystemDomain, an information technology consulting business, to help her begin building the site in January of last year. The CEO of SystemDomain and Garg's mother, Shubhi Jindal Garg, said her team connected the startup with people who could help design the site and handle other technological aspects of the projects. Meanwhile, Shubhi said Kareena was responsible for creating a comprehensive outline of her product vision by providing design documents detailing the site's layout and functions.
"Kareena is planning to raise some funds and find investors, and when she's there, we would like to help out with the second phase of the project," Shubhi said. "(Because of) the fact that I am a woman-owned certified business, I would like to encourage other young women entrepreneurs."
While the site has only recently launched, Kareena said she plans to market the platform to reach a wider variety of users by contacting larger organizations like the Alzheimer's Association as well as local nursing homes and recovery centers. She said she also hopes to bring younger users to the site, especially those who may have hardships with mental health.
"A lot of people don't have mental health support groups that they could join anonymously," Kareena said. "When you join a group on Facebook, your entire network knows that you join something, … so it kind of discourages people from joining groups for things that are a little more sensitive."
[Related: Peer support app Unmasked aims to foster community through anonymity]
Sophia Chen, a current Wrenity user, said she sees a growing conversation on the site among younger generations on topics like mental health and fitness. Along with providing more space to talk about topics that are often left out of typical discourse, like mental health, Kareena said she plans on providing more resources on Wrenity such as medical research articles. Including these educational resources about various illnesses will help inform patients with those conditions and users who want to be more supportive allies, Chen said.
"For those who have cancer, I may not be as informed as those who are actually going through the experience," Chen said. "So it might be nice to have research studies that I can educate myself more (with)."
A vital aspect of the healing process for many medical conditions is having a strong support system, Kareena said. With patient-centered support groups being proven to help with the overall treatment of patients, she said she aims for Wrenity to bring that same vital support and community for those who do not have as easy or equal access to it.
"I'm still just starting out, and I'm sure it'll take a lot of time for me to build up to my end goals," Kareena said. "In the most ideal world, (Wrenity) would be the world's first patient-centered support social media platform, because right now there is nothing like that."