The Royce Report: March News Update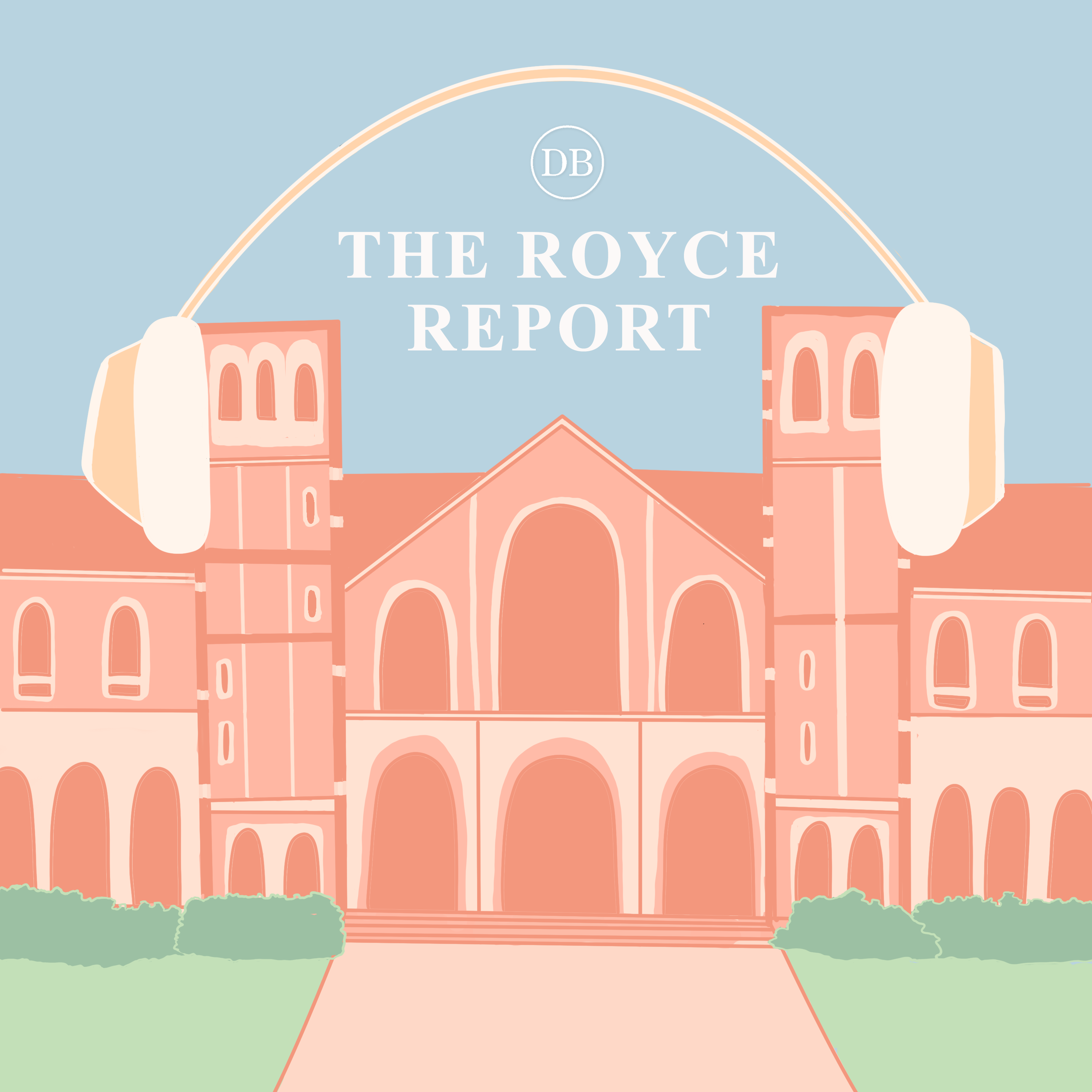 (Jade Ichimura/Daily Bruin)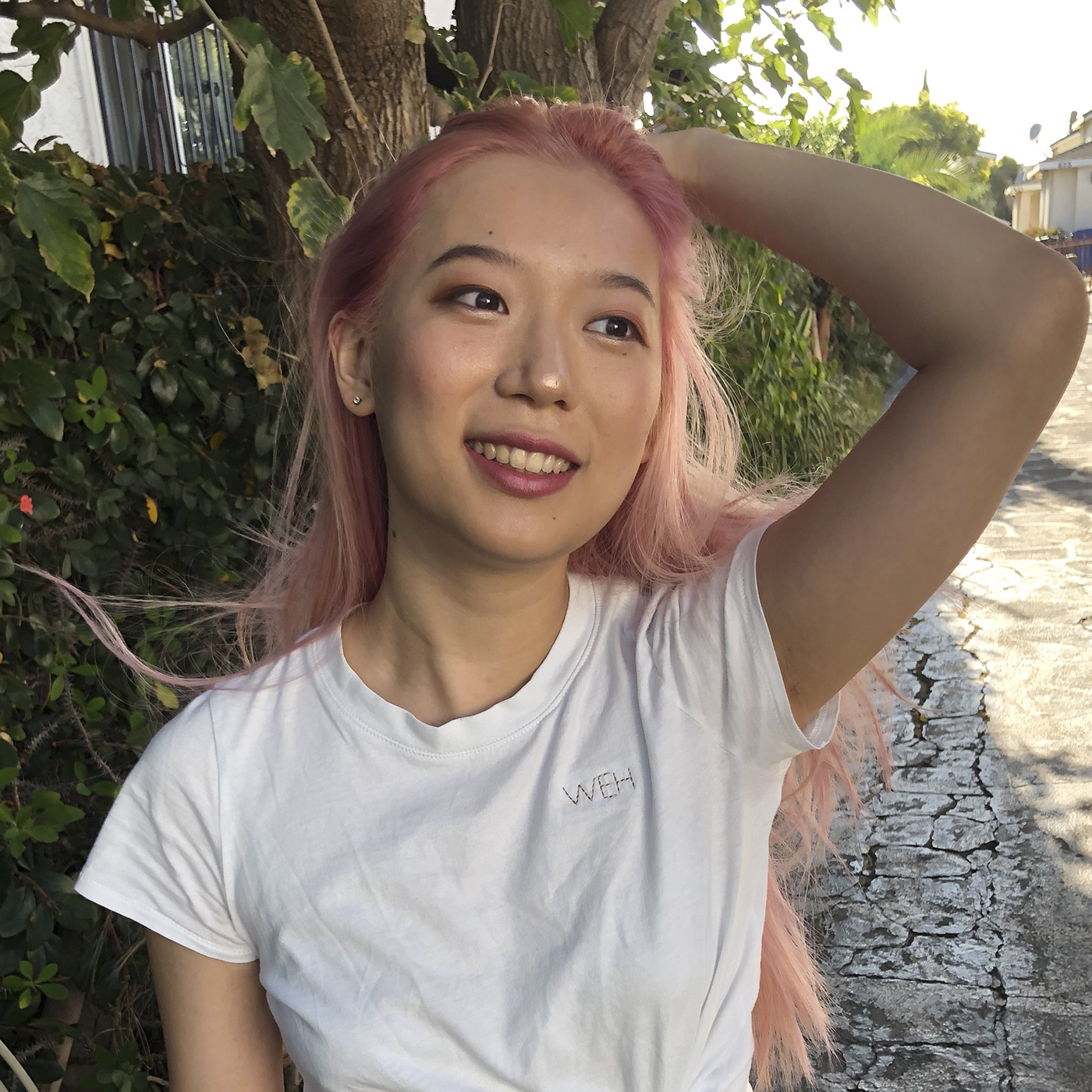 Sophia Khoroushi: Hey fellow Bruins. Welcome to the very first episode of The Royce Report. My name is Sophia Khoroushi and I will be co-hosting this podcast with my friends Ananya Iyer and Alan Humphreys. We will be giving you the rundown on all the latest UCLA-related news. If this is your first time listening, then thanks for coming. We will be producing this podcast every other week for your entertainment and to keep you updated on all things UCLA. Show notes can be found under the Daily Bruin podcast section. Now, let's get started on the show.
*Royce Ring*
Sophia Khoroushi: Now Ananya with the Covid update.
Ananya Iyer: All UCLA employees including student workers are currently eligible for vaccination. Workers can schedule an appointment through UCLA Health or through the California government's MyTurn portal. Priority will be given to those most vulnerable to COVID-19.
*Royce Ring*
Ananya Iyer: Now here's Alan with more pandemic-related news.
Alan Humphreys: According to an article written by Hyeyoon (Alyssa) Choi, University of California Health may shift its vaccine distribution strategy following its recently signed contract with Blue Shield.
While UCLA Health stated that it is currently committed to focusing on vaccinating its vulnerable and high-risk of exposure population first, the agreement with Blue Shield still may require all those who are eligible in Los Angeles county to be vaccinated by the university, as opposed to just those who are UCLA-affiliated.
____
Alan Humphreys: Due to a decrease in COVID-19 transmission rates, certain UCLA facilities, such as libraries and arts and production studios, have now opened up.
This includes the Charles E. Young Research Library for faculty, staff and students and the Hugh & Hazel Darling Law Library for law students.
Studios may only have up to four people in a group at a time and libraries will be at up to 25% capacity.
Those who wish to enter these libraries must make a reservation and complete a COVID-19 symptom monitoring form.
The tennis courts and amphitheater lawn at Sunset Canyon Recreation Center have also reopened for UCLA students. Drake Stadium is also projected to reopen April 5. Instructors also can now reserve outdoor study spaces for groups of up to 10 individuals. This information was sourced from an article written by Bernard Mendez.
*Royce Ring*
Sophia Khoroushi: Now here's Ananya reporting on General News updates.
Ananya Iyer: UCLA students may soon enjoy a subway station on campus.
LA Metro proposed a railway with a station on UCLA's campus. The contracts will be evaluated by the LA Board of Directors on March 25. This information was extracted from an article composed by Ishani Desai.
*Royce Ring*
Sophia Khoroushi: Now here's Jamie with some USAC updates.
Jamie Jiang: The Undergraduate Students Association Council general elections are soon approaching. Guillaume Chantereau is a Campus Politics News contributor covering the USAC elections. Guillaume Chantereau with more.
Jamie Jiang: Hi Guillaume.
Guillaume Chantereau: Hi Jamie.
Jamie Jiang: So Guillaume, when will the elections happen?
Guillaume Chantereau: So the voting period will be from April 30 at 8 a.m. to May 7 at 2 p.m. Students will be able to vote on MyUCLA.
Jamie Jiang: When does campaigning begin?
Guillaume Chantereau: Candidates will be able to start campaigning April 7 and before then they are not allowed to campaign, they have to wait.
Jamie Jiang: Do we know who the candidates are?
Guillaume Chantereau: At this moment we don't officially know the candidates, but we should know by April 6 for the ballot presentation.
Jamie Jiang: Well thank you so much, Guillaume.
Guillaume Chantereau: Well thank you.
____
Jamie Jiang: In other news, an amendment to the elections code gives Alfred Tun, elections board chair, more autonomy over the USAC elections calendar. USAC no longer needs to approve changes to the election schedule.
*Royce Ring*
Ananya Iyer: And now here's Alan with International News.
Alan Humphreys: In an article written by Alyson Kong as part of the Daily Bruin series "At a Distance," UCLA students express the various implications of the recent and ongoing pro-democracy protests in Thailand.
The discontent in Thailand stems from the government's laws and use of censorship, as well as controversy over the election that took place in 2019.
UCLA Thai students voice how social media has been a helpful tool in regards to voicing grievances, educating others, obtaining international support and organizing protests.
*Royce Ring*
Alan Humphreys: And here's Sophia with the food update.
Sophia Khoroushi: According to UCLA's housing website, UCLA has opened a new dining location called Bruin Bowl. It offers a variety of flavors within each bowl by taking inspiration from Mediterranean, Indian and Pan-Asian ingredients.
For their updated hours of operation, check out the UCLA Dining Services website.
____
Sophia Khoroushi: According to an article written by Noah Danesh, UCLA restaurants have also started delivering food through delivery robots. With the Starship Food Delivery app, you can order food and have it delivered to any area on the UCLA campus. The robot deliveries promote safety during the pandemic through contactless delivery and thorough disinfection after each order.
Delivery is $1.99 and only a select amount of restaurants are available for delivery through this service. Including Blaze Pizza, Southern Lights and Bruin Buzz.
*Royce Ring*
Sophia Khoroushi: Now here's Alan with an update on Sports.
Alan Humphreys: Up against the undefeated favorites to win the title, UCLA held their own against the Gonzaga Bulldogs in the Final Four round. This was the first time that UCLA had made the Final Four round since 2008 when now-NBA stars Kevin Love and Russell Westbrook lead the team. The first half saw the two teams trade layups and jumpers, with UCLA utilizing perimeter defense to keep Gonzaga from asserting a marginal lead. UCLA enjoyed a two to four point lead for most of the half, and stayed in contention, being just down one point by halftime. In the second half, UCLA remained competitive with great offensive action from Johnny Juzang and Tyger Campbell. Due to several turnovers and missed free throws, the Bruins held a mostly two to four point deficit throughout the half but managed to tie the game at the end of regulation thanks to the work of Juzang, Riley and Jaquez. In overtime, Gonzaga's Drew Timme came out hot and forced the Bruins to reckon with a deficit. The Bruins responded with Jumpers from Riley but were met immediately with action by Timme and Nembhard from the Bulldogs. Campbell's excellent assist enabled Jaquez to convert a three, and Juzang completed a layup to tie the overtime with only 3 seconds remaining. It looked as if we had forced a second OT to keep our championship chances alive, but in a heartbreaking moment, Gonzaga's Jalen Suggs pierced a three-point shot, giving Gonzaga the win as the time ran out. Our journey was over, but so incredibly inspiring, hard fought and beautiful. We are so proud of our Bruins.
*Royce Ring*
Sophia Khoroushi: Thanks for listening to this week's episode of The Royce Report. Keep up with our podcast through Spotify, Apple Podcasts or SoundCloud and catch our next episode. And be sure to visit Dailybruin.com to join the conversation, access the show notes and discover more UCLA news.
This podcast episode was directed by Sophia Khoroushi, hosted by Ananya Iyer, Alan Humphreys, Jamie Jiang and Sophia Khoroushi and produced by Anna Syed. This episode was also written by Alan Humphreys, Jamie Jiang, Sophia Khoroushi, Rabia Sumar and Ananya Iyer. The sound engineers for this podcast were Anna Syed and Jamie Jiang.
SHOW CREDITS:
Hosts: Ananya Iyer, Alan Humphreys, Jamie Jiang, and Sophia Khoroushi
Writers: Alan Humphreys, Jamie Jiang, Sophia Khoroushi, Rabia Sumar, and Ananya Iyer
Sound Engineers: Anna Syed and Jamie Jiang
Director: Sophia Khoroushi
Producer: Anna Syed