At a Distance: Students, faculty discuss recent pro-democracy protests in Thailand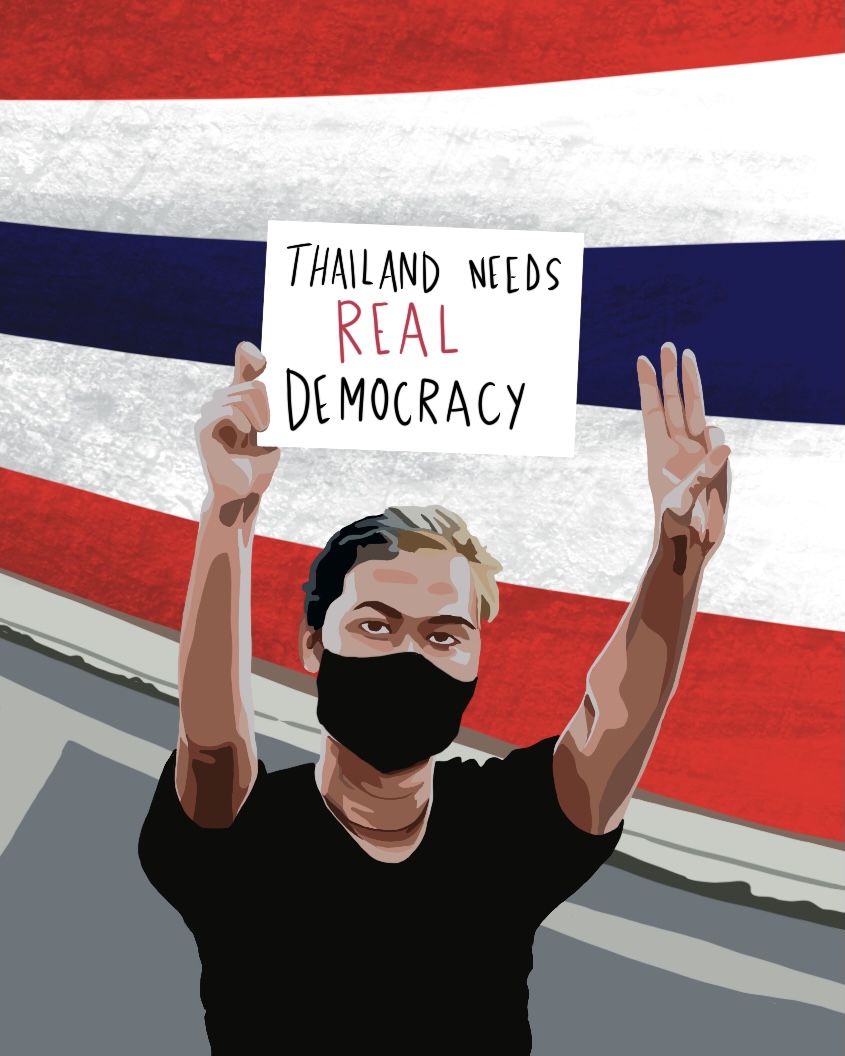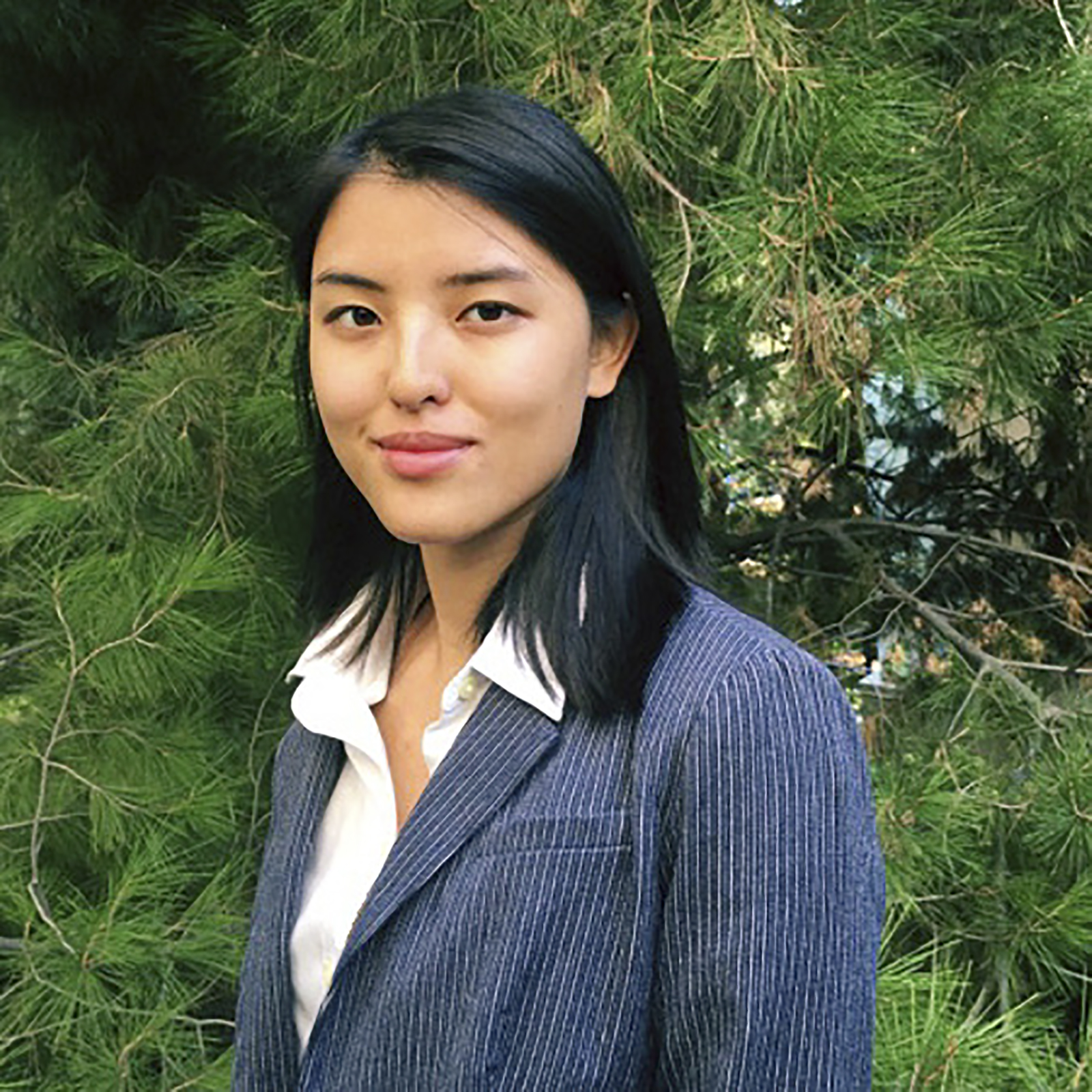 Bruins come from all around the world, from Colombia to Bangladesh. Because of the pandemic, many international Bruins are currently residing in their home countries. In "At a Distance," Daily Bruin writers will look at events around the world Bruins care about and give a student's perspective on the topics.
Social media has sparked a growing conversation in the UCLA Thai community about Thailand's pro-democracy protests.
Protests in Thailand began in December 2019 after Prayuth Chan-ocha, a former Thai military leader, won reelection as prime minister. Thai protesters have criticized the circumstances surrounding the election and the government's laws and censorship. Protests stopped Dec. 14 for the New Year's holidays and recently resumed amid emergency COVID-19 restrictions.
Protesters took to social media to voice their discontent with the election and organize demonstrations. The organizers demanded reforms to the constitution, parliament and speech policies. Thailand's lèse-majesté law can charge anyone who criticizes Thailand's royal family with sentences ranging from three to 15 years of imprisonment. The junta – Thailand's military and dominant political force – has also brought sedition charges against its critics, according to Human Rights Watch.
The situation escalated during the October and November protests after Thai police fired water cannons and tear gas at demonstrators of the pro-democracy movement.
As of publication, the Thai parliament has not ceded to the demands of the protests nor changed its constitution.
Pasawat Sakulpanich, a first-year human biology and society student from Thailand, said the protests are led by a younger generation, which has used social media to help inform people. The internet has helped educate Thai people about the country's political history and helped gain international support for the movement's pro-democracy cause, he said.
"It's definitely being spurred by social media and people understanding what their rights should look like from an international and objective perspective," Sakulpanich said.
This increase in sociopolitical awareness has also increased calls for LGBTQ+ rights in Thailand, said Prem Sueksitt, a fourth-year biochemistry student from Thailand. Many LGBTQ+ activists have been at the forefront of the protests, bringing pride flags and vibrant outfits to uplift their platforms of gender and marital equality.
Hong Kong protesters also showed their solidarity with Thai protests using social media hashtags like #MilkTeaAlliance, which has been used to promote pro-democratic sentiments.
#MilkTeaAlliance pic.twitter.com/hQOYbX0Qlc

— Joshua Wong 黃之鋒 😷 (@joshuawongcf) October 17, 2020
Still, Tachin Ruangkriengsin, a third-year math student from Thailand, said the government has tried to leverage the internet to increase its own support.
A Stanford Internet Observatory study found that the Thai military government was linked to hundreds of information operation Twitter accounts that systematically boosted pro-government tweets and criticized protesters.
Prayuth first took power through a military coup in 2014 and established a new constitution in 2017, which allows nonelected senators to vote for the prime minister in future elections. Previously, only elected House representatives were allowed to do so.
Sueksitt, the president of the Thai Student Association at UCLA, said that because the majority of the senators are appointed by the military junta, many Thai people felt that the 2019 election set-up guaranteed Prayuth's win.
Jenjit Gasigitamrong, a Thai language lecturer, said Thailand has a tumultuous history with democracy and the military's role in the government. The country transitioned from an absolute monarchy to a constitutional monarchy in 1932, but she said dozens of attempted and successful coups have occurred in the years that followed.
Gasigitamrong, who experienced the 1973 student-led rallies that successfully deposed the regime at the time, said her generation is used to seeing protests happen when the public is not satisfied with the government. But the 2020 protests differ from the past because there is no emergent leader among the protesters, she said.
Sueksitt added that he sees a lot of parallels between the United States and Thailand – both are dealing with a large income inequality gap and engaging with progressive issues such as LGBTQ+ rights. Sakulpanich said his parents are worried about his safety and won't allow him to attend any of the protests.
Though Sueksitt currently resides in Westwood, he said he feels emotionally affected by the protests. There is a generational disconnect in Thailand, where some of his left-leaning friends support the protests while his parents and grandparents tend to disagree, he said.
"I think it'd be a good thing for the UCLA community to start (questioning) whatever is going on in politics … and the economy … in their own local community," Sueksitt said. "It's not just about Thailand."
Kong served as the Theater | Film | Television editor for the Daily Bruin from 2020-2021. She was previously an A&E reporter from 2019-2020.
Kong served as the Theater | Film | Television editor for the Daily Bruin from 2020-2021. She was previously an A&E reporter from 2019-2020.