Alumnus centers Christian faith in lifestyle media platform, podcast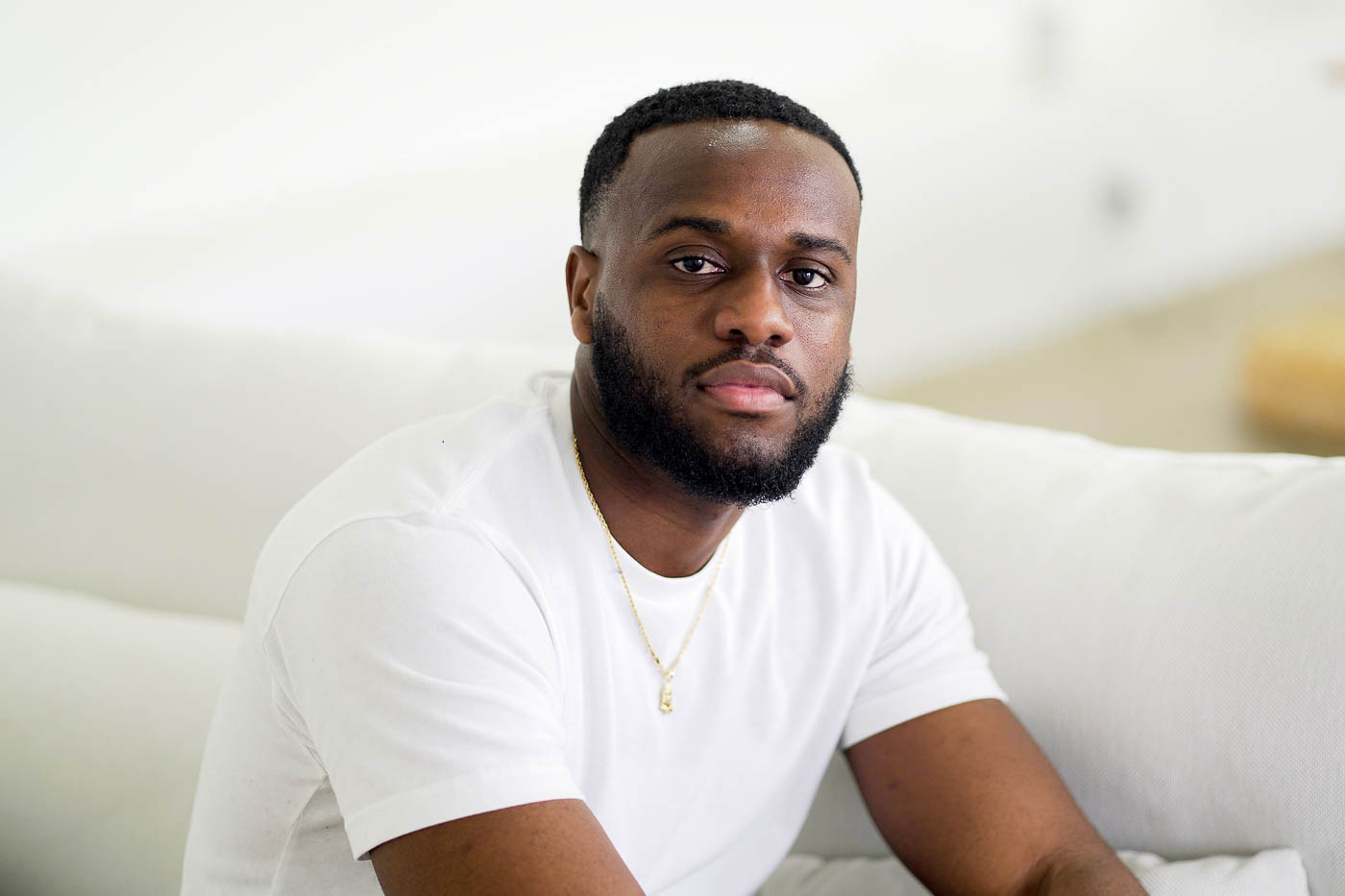 Alumnus Emmanuel Iheke Jr. is the founder of the media platform UN-ASSOCIATED and host of the "Churchboy Confessions" podcast, hoping to help young people define themselves as God sees them. (Courtesy of Cameron Garbutt)
Emmanuel Iheke Jr. uses his faith to help young people on the journey of self-discovery, one podcast at a time.
The alumnus is the founder of the media platform UN-ASSOCIATED and host of the "Churchboy Confessions" podcast. Put together, Iheke said he hopes his projects will help young people define themselves as God sees them. In particular, Iheke uses the podcast as a tool to help himself and others find their purpose in life with the Bible as their guide. Through these religious messages, Iheke aims to provide listeners and readers with the framework to lead an UN-ASSOCIATED life that reflects God's will, he said.
"(There are) a lot of people that struggle with knowing who they are," Iheke said. "I started to adopt these mediums because I thought they were necessary for spreading this message of trying to help people understand who God has created them to be."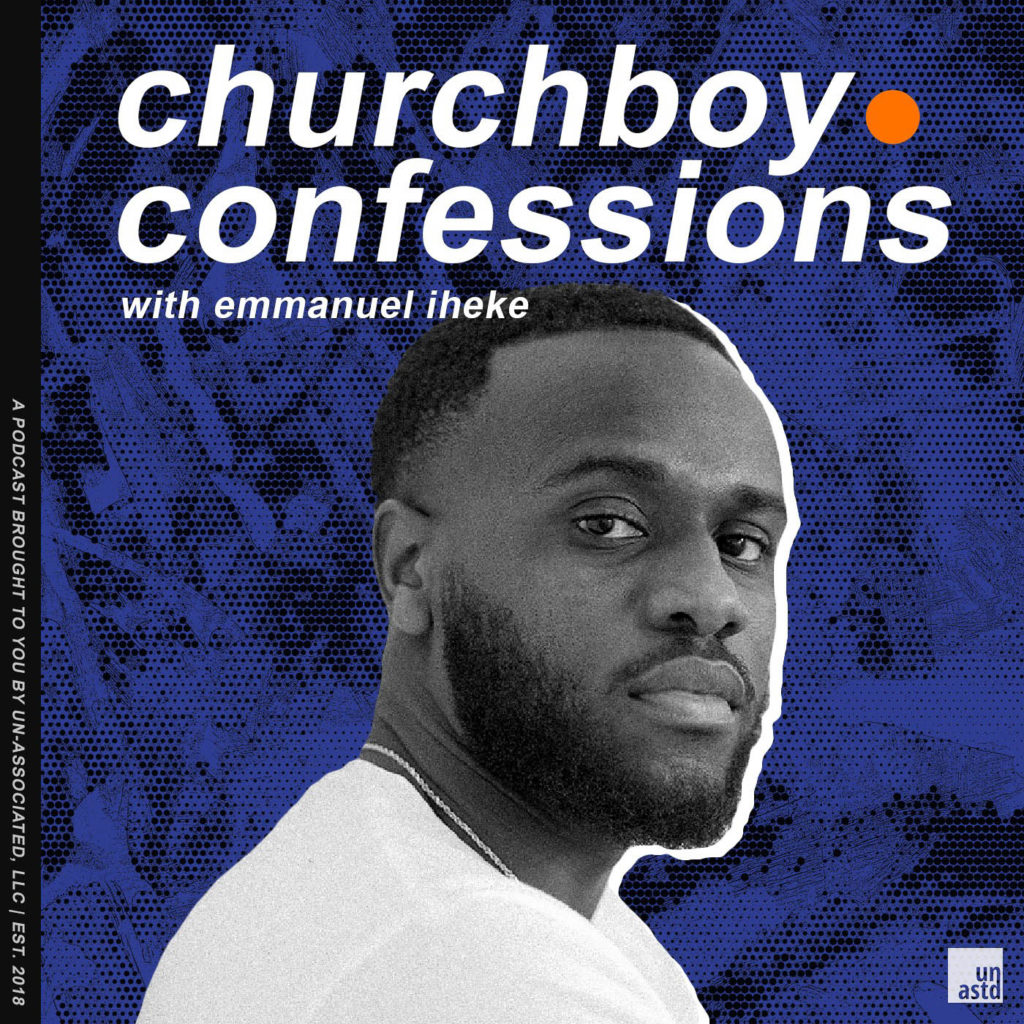 [Related: Student releases online platform for health support groups, patient resources]
Initially, Iheke said he founded UN-ASSOCIATED by publishing interviews in which he would ask people to share their experiences living a life centered around God and the Bible. After some time, he said the brand grew into a comprehensive media platform that includes short documentaries, podcasts and a blog. Iheke said the brand also hosts an annual poetry jam where eight to 10 poets perform works about a God-centered self-identity. The event has become a trademark event for UN-ASSOCIATED and what the brand stands for – challenging people to refuse to define themselves, he said.
The "Churchboy Confessions" podcast is another media source that exists within UN-ASSOCIATED. It is hosted by Iheke, and he said the episodes are spirit-led – as he relies on his personal relationship with God to provide him with weekly topics – and he aims to release content that highlights the word of God. He sees his role as the podcast's host as a vessel for God's message, using biblical passages as the foundation for episode content. The episodes, he said, often help him through his life while also aiming to enrich the lives of his listeners.
"I feel like I'm not the boss," Iheke said. "God is the boss and he's the one that inspires every message (each) week."
Danielle Clayton, the editor-in-chief at UN-ASSOCIATED, said the "Churchboy Confessions" podcast and the brand as a whole differ from other lifestyle media sources because of their biblical foundation. In relationship to other positivity-spreading platforms, Clayton said the message in UN-ASSOCIATED's content across its various mediums stays consistent in its ties back to the Bible. Spreading messages that are based on personal faith strengthens the outcome for the community of young people the brand reaches, she said.
"We're founded on faith and Christianity," Clayton said. "Our hope comes from our faith and having a reference point is more helpful (and) more enriching."
The topics "Churchboy Confessions" covers, like overcoming rejection and comparing oneself to others, can help listeners work through real-life problems, she said. The podcast is an outlet for people to understand that these difficulties can be worked through. Clayton said Iheke's ability to candidly talk about challenging life experiences also provides listeners with a safe environment to seek this comfort in times of struggle.
"A lot of people don't talk about those things," Clayton said. "So, I think (the podcast) is a great way for people to understand (that) someone else can help (them) navigate it, and I think that's helpful."
[Related: Students delve into diverse narratives of popular films in new 'Iridescence' podcast]
Furthermore, Dena Williams, a writer for UN-ASSOCIATED, said she got her start with the brand writing for The Wall – an online platform within the brand's website that lets community members publish their own prompt-guided blog posts. Williams said The Wall allows people to strengthen their own relationship with God by writing about encounters they have had with him in their own life as well as providing insight and advice to others.
For Williams, the brand as a whole emulates the beginnings of the Christian church as a community-focused place for people to come together. UN-ASSOCIATED also makes the Bible more accessible to people by dissecting its content for easier understanding and application to everyday life.
"It's just everyday people who love Jesus," Williams said. "It's people who do really cool stuff, but they glorify God with everything they do, and I think that's really special."
Iheke said his vision for UN-ASSOCIATED is to continue helping people find their purpose in life through the different media extensions of the brand and the Bible. He said his faith has been a primary factor in his life that has helped him through difficult times, and he aims to share what he has learned from Christianity with others through all of the content UN-ASSOCIATED publishes.
"The end goal (is to create) a generation of young people who know who they are," Iheke said. "(To help those) that are committed to accomplishing things that they're put on Earth to accomplish—nothing more, nothing less."