School of Music panel to discuss storytelling in a film's musical composition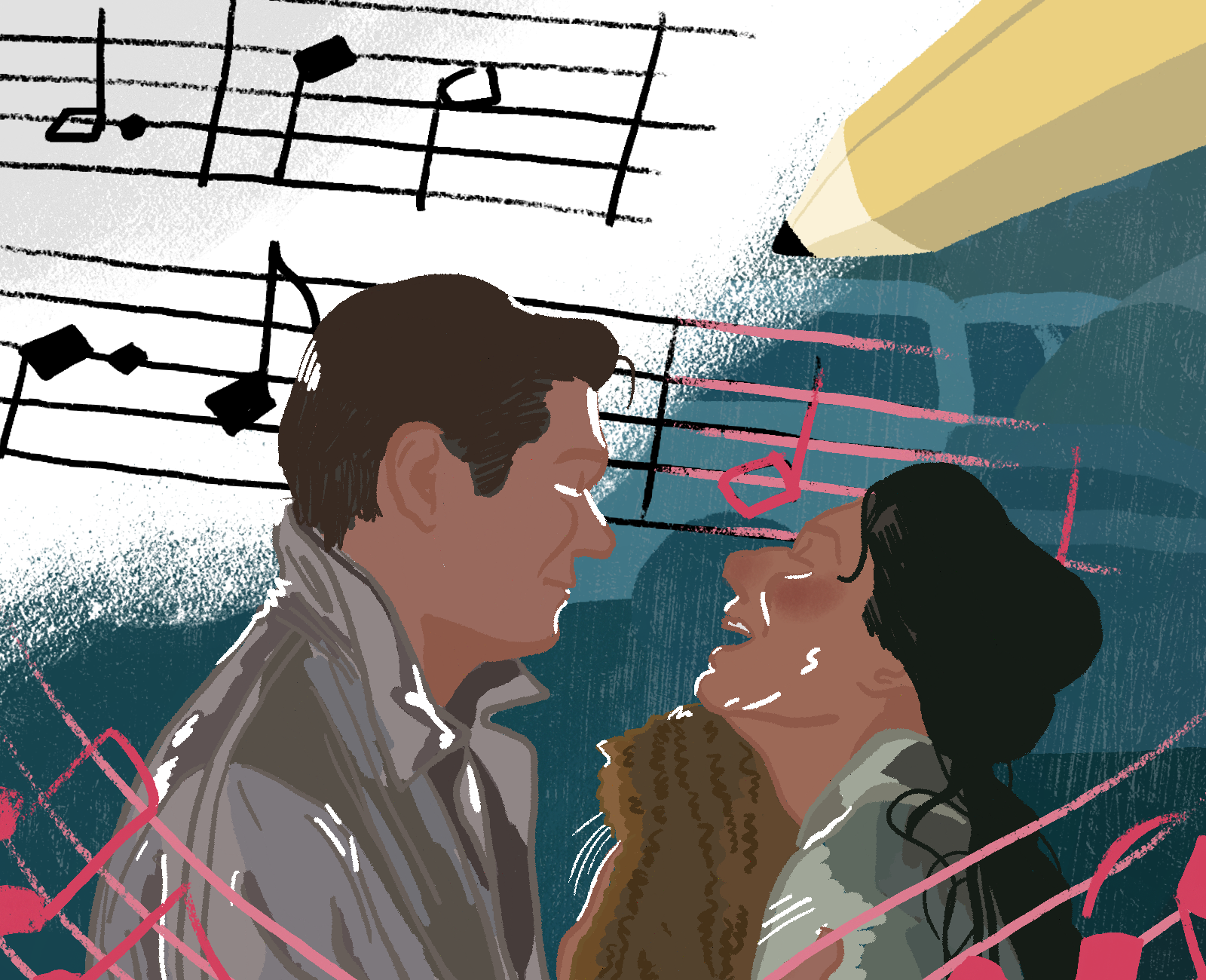 (Dani Nalangan/Daily Bruin)
"Sounds of the Scene: Creating Musical Scores for Visual Content"
Wednesday at 6 p.m.
Zoom
Free
Film scores are more than just scene supplements.
The Herb Alpert School of Music is hosting the panel "Sounds of the Scene: Creating Musical Scores for Visual Content" panel today in conjunction with UCLA's School of Theater, Film and Television. The event features director Gina Prince-Bythewood, composer Joseph Trapanese, editor Terilyn A. Shropshire and composer Brian Tyler. As a part of the panel, moderator Daniel Seeff said the speakers aim to examine the creative storytelling process behind composing music for film and how the process complements what is seen on the big screen. For Trapanese, the ability to tell a story through music is a vital skill when composing for film.
"What Hollywood only cares about is if you can tell a story," Trapanese said. "My job (as a composer) is to help the director tell their story. It doesn't matter whether I work with a symphony orchestra or a synthesizer, a guitar or banjo, what matters is that I'm helping a filmmaker achieve their own vision and tell their story."
Music itself is a storytelling form, whether it's lyrical or melodic, Seeff said. Since music is made of smaller elements like notes which are put together to create a larger phrase, he said it is akin to the way sentences are made of words. Hence, Seeff said he believes there is a narrative feel in music that mimics oral storytelling – it's the ability to tell a story that makes music appealing to listeners.
"(Instrumental music) functions like a language," Seeff said. "Music does the same thing as language in that the person that's composing the music is sharing something that's coming from their internal world with others."
[Related: Jewish American music festival gives voice to different influences within the genre]
For Prince-Bythewood, many songs in the movies that she has directed consist of literal words rather than just tonalities. She said she usually incorporates lyrical music from popular artists like Marshmello and Frank Ocean in her movies to complement a traditional score. Telling a story through a wide array of musical styles is something she is very comfortable with, as it allows her to ensure that the music resonates with the film's message.
"I make sure that (the music) speaks to the film and the characters and then whether it works for the picture," Prince-Bythewood said. "I can love the song but not have a face for it."
The storytelling in music primarily lies in emotion, Seeff says. Music can set a tone or create a mood that can add to the message that is being delivered through the film, he said. Trapanese, on the other hand, said he tries to tell a story by including an assortment of sounds in his music. He aims to create an ambiance that enhances the visual spectacle on the big screen. For instance, when he was working on the film "Arctic," Trapanese said he wanted to create an organic but foreign sound that matched the distant and frigid atmosphere of the film by re-synthesizing acoustic instruments like cellos and basses.
Although the process might look magical, Trapanese said it still takes multiple drafts and experimentation in order to get the right sounds. Contrary to popular belief, Trapanese said not all composers can miraculously conceive works of genius, but it is rather a day-in-day-out process of demos and mockups. Trapanese looks at what the film asks of him and tries to deliver the story already stored in the film, not create a master composition.
[Related: Hammer Museum to host 'Disclosure' screening, Q&A on trans depictions in media]
On another level of scoring, Prince-Bythewood said integrating songs that match the cultures and settings of her films is essential for the musical storytelling as well as the gestalt for the whole artwork. For example, she said her first film "Love & Basketball" was about creating mixtapes, so she included hip-hop artists like Bobby Brown. With her other film "Beyond the Lights," she wanted songs that spoke to the main character's internal struggles so she included empowering songs from Beyoncé and Rita Ora. For her latest film, "The Old Guard," she wanted something edgy and hardcore so she reverted to artists like Marshmello and Krtas Nssa.
"(Finding the right music) starts with the process of what are the voices and what are the sounds that moved me," Prince-Bythewood said. "Then, I can incorporate that into the film with the help of my (sound) editor."
As a whole, Trapanese said what is really beautiful about the modern music scene is the freedom to choose from a variety of styles and forms to accompany a film. For him, music is no longer trapped into a prescribed sonata form that the composer has to follow but rather music now can represent a variety of forms a composer can choose from – the only criterion is if the music does the job.
"It's not about 'I'm this trained classical pianist who could play Rachmaninoff all day' – I don't care," Trapanese said. "'Did you deliver the music correctly to production?' is all I care about. It's this interesting gatekeeping that happens, and I think it's important for (others) to realize."