'The Falcon and the Winter Soldier' season 1 recap – episode 3: 'Power Broker'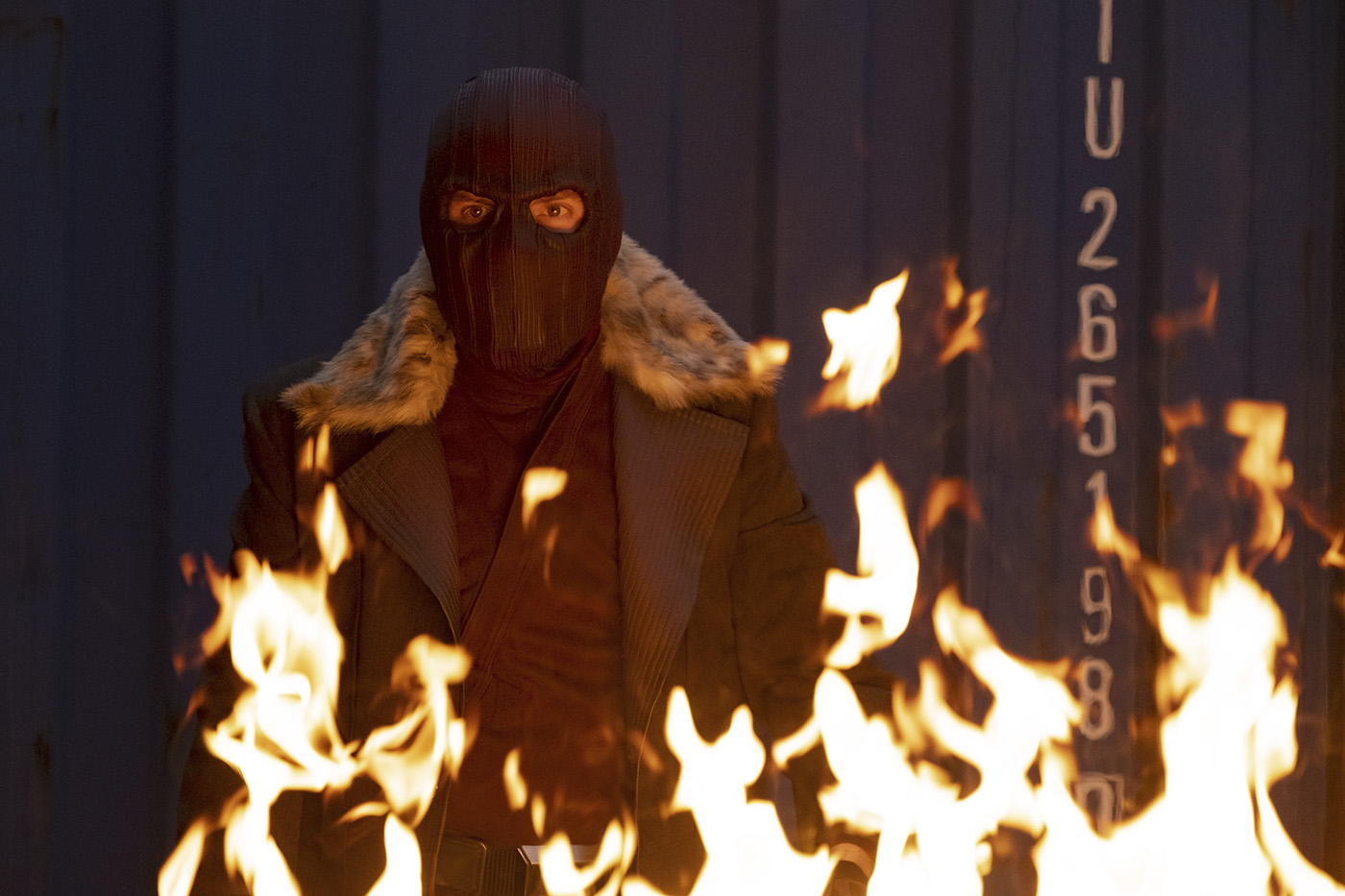 (Courtesy of Chuck Zlotnick)
"Power Broker"
Directed by Kari Skogland
Disney+
April 2
This post was updated April 4 at 6:10 p.m.
Warning: spoilers ahead.
As Super Soldiers inch toward their goals and conflict begins to crescendo, the appearance of old enemies forces a different tune.
But the third installment of "The Falcon and the Winter Soldier" continues to shine with effortless transitions between heist comedy, superhero flick and workplace comedy. Released Friday, "Power Broker" picks up the titular duo's mission to stop the Flag Smashers, with Bucky Barnes (Sebastian Stan) breaking Helmut Zemo (Daniel Brühl) out of prison for information, much to Sam Wilson's (Anthony Mackie) chagrin. In this scene and the rest of the episode, the humor fits into, rather than distracts from, the more serious parts of the episode, contrary to many Marvel movies.
Building off previous episodes' development, Bucky's characterization feels more and more authentic. He realistically grapples with the identities of his original self, the Winter Soldier and the new person he's becoming in the 21st century. Although he doesn't hesitate to fall back into the Winter Soldier persona when needed, he's visibly shaken when he does so.
[Related: 'The Falcon and The Winter Soldier' season 1 recap – episode 2: 'The Star-Spangled Man']
Moreover, Easter eggs like Bucky's choice to keep Steve Rogers' notebook from "Captain America: The Winter Soldier" and him polishing his metal arm after a fight make the show a treasure-trove for people who wanted to see more of his character in Phase Three of the Marvel Cinematic Universe.
Following Zemo, Sam and Bucky track down the Super Soldier serum by going to Madripoor to find Selby (Imelda Corcoran), one of Zemo's old connections. While Zemo attempts to extract information from his old acquaintance, Bucky has to play the part of the Winter Soldier and Sam the part of a prominent regular in Selby's club.
However, after Sam's sister blows his cover with an ill-timed call – providing much-appreciated comic relief and a satisfying release of tension – the ensuing fight results in Selby's death and a bounty being placed on the titular duo's heads. The colorful fight scenes here also mark Bucky's character development, as his fighting style is less brutal than before but no less impressive. While Sam isn't as involved in the action, seeing him out of his element for once is also refreshing.
Though the episode doesn't ever drag, it juggles so many storylines that it's rather difficult to fully hook onto a single one. But moving away from the broader picture, individual storylines are delivered with flair as they emulate some of the candor of classic superhero comics, such as when Zemo telegraphs his intentions by pausing to grab his mask. The episode also doesn't become predictable, dropping just enough breadcrumbs to make it more fun to watch.
While the previous two episodes mostly set up new developments, "Power Broker" is more of a callback for Captain America fans. Zemo dons an iconic mask from the original Captain America comics, and Sharon Carter (Emily VanCamp) finally makes her debut appearance. Separated from her role as a S.H.I.E.L.D. agent, Sharon has more substance in this series than in the MCU movies, building a life from the ground up as a hustler in Madripoor after the events of "Captain America: Civil War."
That said, her role as a deus ex machina – though lampshaded – feels a little cheap. For most of her screen time, she holds off bounty hunters while Sam, Bucky and Zemo interrogate Dr. Nagel (Olli Haaskivi), the scientist that reverse-engineered the Super Soldier serum. The fight sequences are well-choreographed and feel high-stakes, which partly makes up for how impossibly convenient her appearance feels, but this also makes her decision to leave the trio at the end of the episode more disappointing.
[Related: 'The Falcon and the Winter Soldier' season 1 recap – episode 1]
"Power Broker" also continues the previous episode's work to shed some light on Karli Morgenthau's (Erin Kellyman) motivations and life before joining the Flag Smashers. While her storyline is a bit heavy-handed and rushed – as seen in how a refugee's death loses its emotional impact as her connection to Karli is not clear – the fact that she just wants to live peacefully as a teacher sticks. Karli steals supplies for refugees and talks about wanting to help people with the power she's given; it's a surprisingly close echo of Steve's values, up until she sets off a bomb in a building full of soldiers to send a message.
Since MCU plots are so often driven by high-level threats to human safety, Karli's decision, though a little disappointing, feels inevitable. On one hand, her choices raise the stakes for the rest of the series. But on the other, she would have been a more complex, nuanced villain if this scene wasn't included.
And while Bucky and Karli's characters see more development in "Power Broker," Sam's storyline is mostly relegated to the phone call with his sister. For most of the episode, he doesn't get to be much more than a support for the mission. The end of the episode hints that he's started to make up his mind on how to deal with the new Captain America, which possibly sets up his character arc for future episodes.
In the meantime, after continually running into dead ends, John Walker (Wyatt Russell) and Lemar Hoskins (Clé Bennett) plan to break the law to find the Flag Smashers. Though it never really seemed genuine, it's satisfying to see Walker's upstanding, virtuous facade finally break as he grows more desperate. And as Walker begins to crack, it's certainly gratifying to see Bucky face his demons and come out swinging.
While the plot development is exciting, it's clear that there is a setup to give Sam more of the spotlight and for the show to more directly tackle the racism that colors its conflict – how the show handles the latter is definitely something to look out for.