Students elevate and explain UCLA's mental health resources via Instagram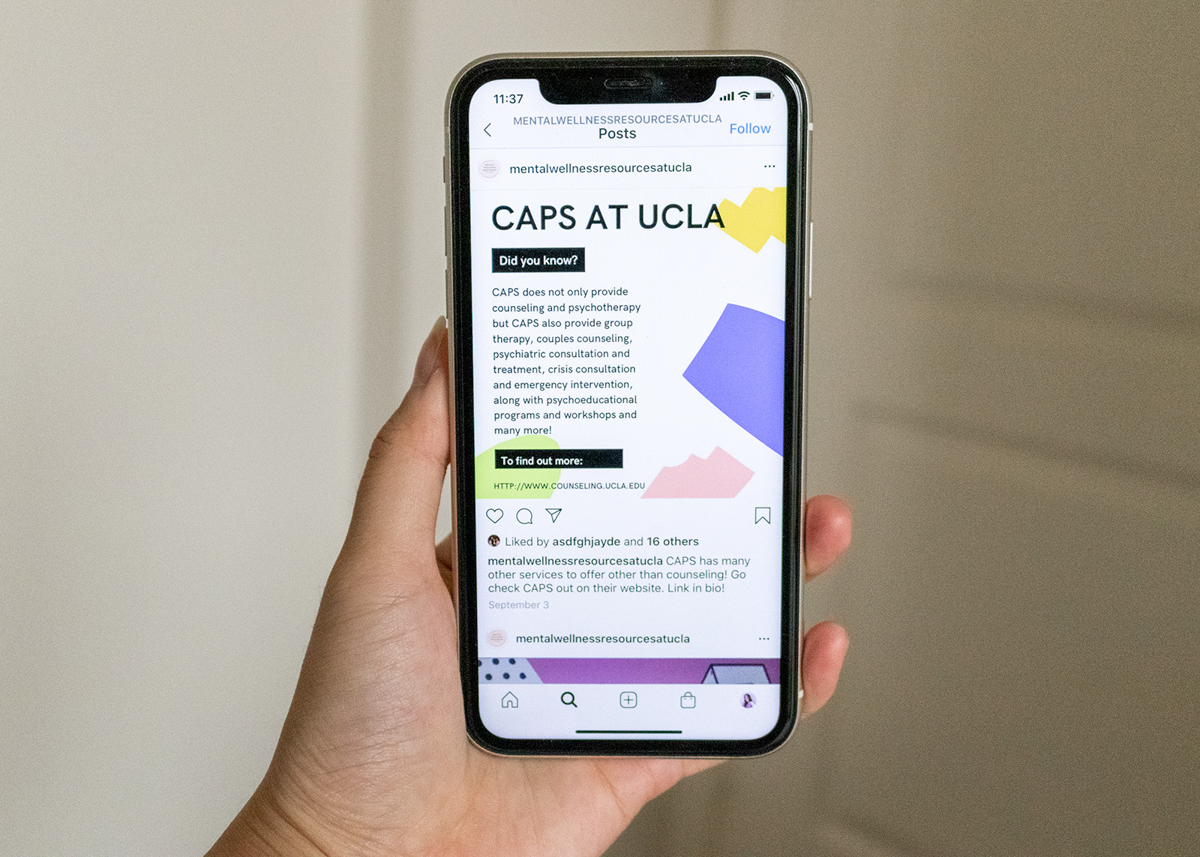 Fourth-year students Leyla Barkhordar and Rachel Teo founded the Instagram account Mental Wellness Resources at UCLA to increase the accessibility of resources to students. Barkhordar said the social media platform not only allows the pair to widely distribute information but also gives them artistic freedom in their posts through graphics. (Esther Li/Daily Bruin)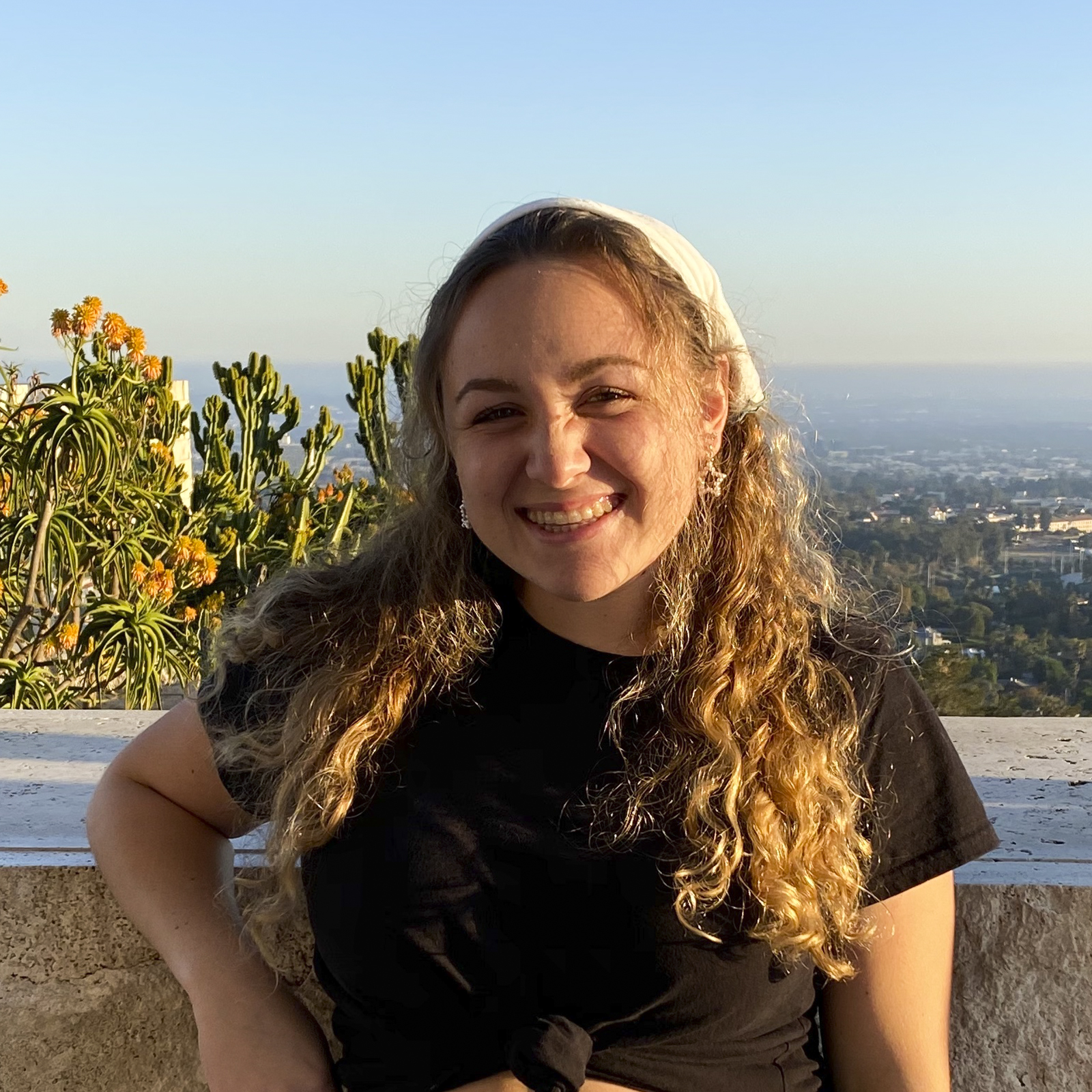 Sept. 22, 2020 10:31 a.m.
A C-session class united two students in becoming mental wellness advocates.
The Instagram account Mental Wellness Resources at UCLA was originally created for a final project in Sociology M148: "Sociology of Mental Illness." Fourth-year students Leyla Barkhordar and Rachel Teo founded the page in August to combat the inaccessibility of resources amid remote learning. Teo said their goal was to make mental health resources more visible to both incoming and continuing students.
"Trying to navigate the campus itself is already difficult," said Teo, a psychology student. "But now in times where we're not on campus, it's more difficult for students to actually find these resources."
The pair's sociology professor, Carl Schottmiller, said creating a social media account is suitable for circulating mental wellness resources because of the ease of sharing information on these platforms. However, he also said that part of the responsibility in making these resources accessible lies within UCLA faculty, which is why he assigned the task of addressing mental wellness in his class.
"Students don't necessarily know about (resources) unless they're actively seeking them out," Schottmiller said. "I think if faculty can make the time in their classes just to share what's going on … then I think we can all do a better job in contributing to educating everyone on campus about what exists."

Circulating posts through social media proved to be beneficial not only because of its accessibility, but also because Barkhordar, a sociology student, said it granted the pair artistic freedom in designing their posts. As they utilized their platform to destigmatize mental health and create a larger conversation around the topic, Barkhordar said the pair felt that graphics would be simpler for students to quickly understand.
The account attempts to foster positive conversations by posting content that provides information on mental wellness programs at UCLA – such as Counseling and Psychological Services and Resilience In Your Student Experience – and encourage self-care through checklists and bingo cards on Instagram stories, Barkhordar said. Additionally, she said the page encourages students to look into other lesser-known resources such as the Guidance, Resilience, Integrity, and Transformation Peer Coaching Program, which provides students with supportive mentors.
By displaying a large array of resources, Teo said the pair also hopes students can find individualized support for what they need. She said they make sure the remote resources they promote are up to date and applicable. Although the page's posts are for any UCLA student, Teo especially wants to emphasize UCLA's resources for incoming students, hoping the page can help them learn what UCLA has to offer.
With a nontraditional start to college, some incoming students may face hardships adjusting to both the technology and isolation of remote learning. Therefore, Barkhordar said the two are expanding the posts on how to navigate UCLA with Zoom and CCLE. Additionally, Teo said even though some mental wellness resources might be promoted during orientation sessions for incoming students, enrolling in classes may stand as a priority and drown out essential information.
"Now that we're not on campus, students don't continuously see (resources) because they're confined to their homes," Teo said. "But we hope that this page will kind of counterbalance that (disconnect) out."
Although the account was created for a class, Barkhordar said the pair plans on posting throughout the year and making the account more holistic and inclusive of all resources. She added they plan on creating a Google Doc to hear anonymous stories of students' mental well-being and share them with their followers. Overall, they hope creating this page will inspire the UCLA community to focus on their mental well-being throughout the year, Barkhordar said.
"We hope to have an impactful conversation through our page to help support students right now, especially during the times we're in," she said.