Virtual workshop aims to teach accessible self-care practices to support Bruins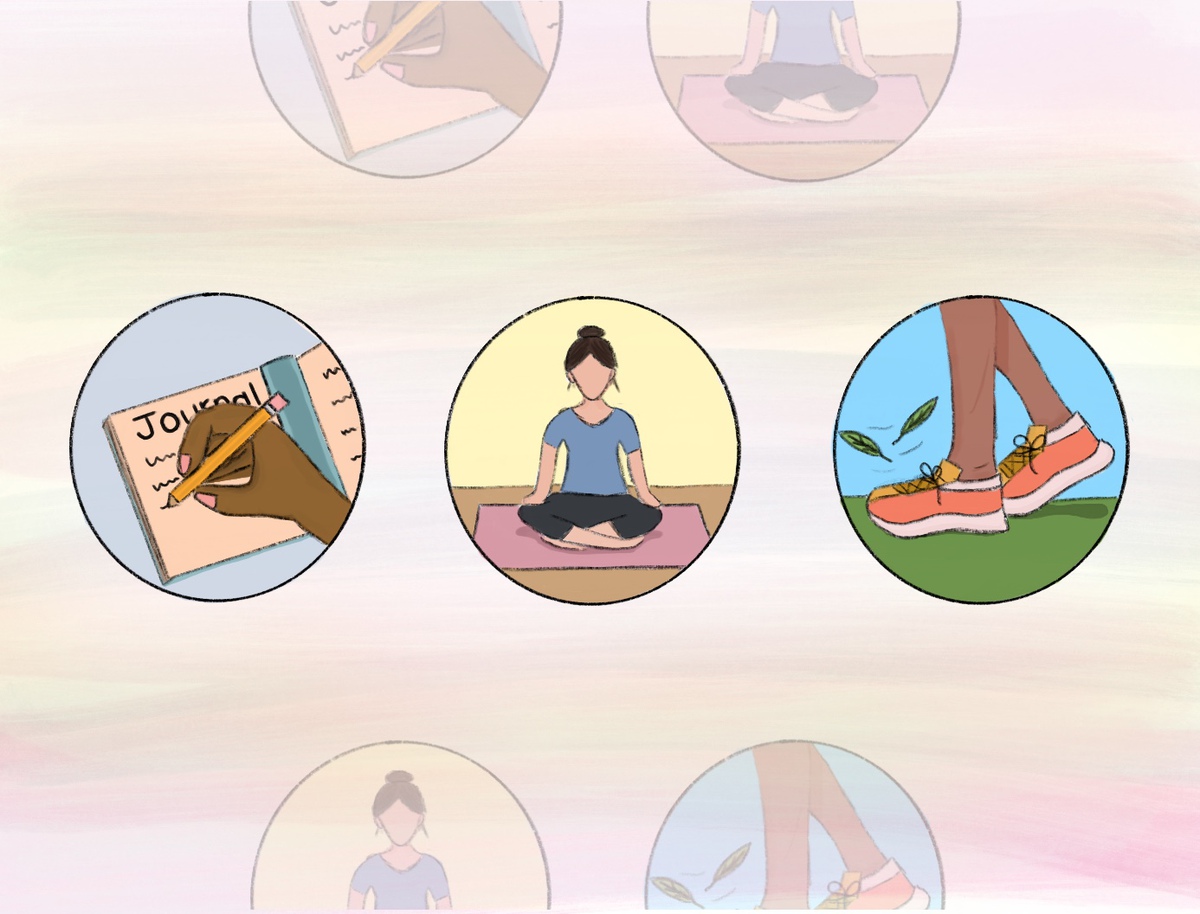 While First Year Experience coordinator Shalaurey Jones realizes five minutes of meditation may not fully rid all of life's stresses, she believes building a self-care routine can help prevent burnout and set students up for success.
On Monday, UCLA's First Year Experience office held a virtual workshop titled "Building a Self-Care Routine" to show students how easily self-care can be integrated into their busy schedules. Jones said the workshop's main goal was to teach the basics of self-care while making the practice more accessible. Amid the stress of both the academic year and a year of living in quarantine, Jones aimed to foster a small and safe environment for students to unwind through the workshop.
"Now a lot of (students) are working from home or studying from home or things like that so it's a little bit harder to detach and to carve out time for themselves," Jones said. "I want them to be able to figure out how to nurture themselves so they don't become burned out or overwhelmed."
[Related: Student podcast creates safe space for listeners to reflect on mental health]
Upon entering the Zoom meeting room, participants were greeted by lo-fi hip-hop beats, setting the tone for the laid-back and inviting feel of the event. Attendees were then encouraged to answer the prompt: "When you hear the words self-care, what comes to mind for you?" The question sparked myriad answers in the chat, ranging from activities like cooking, mindful practices like disconnecting electronic devices and actions as simple as drinking a glass of water.
Following the open discussion, Jones clarified the difference between real and fake self-care. Presenting an infographic, she said while self-care can be as simple as taking a walk, listening to music or sitting outside, one must be careful to avoid negative coping methods such as excessive dieting or substance abuse.
After reflecting on the common stressors students face like their grades, relationships and finances, Jones emphasized the importance of prioritizing caring for yourself before caring for others. Guiding attendees in figuring out which self-care strategies would work best for them, Jones provided a chart that listed out various practices for each domain of self-care – physical, emotional, spiritual, professional, social, financial and psychological.
Once attendees reflected on which new practices they would want to implement into their revamped routines, they were given the chance to participate in meditation and journaling as a group. Maximizing the event's online format, Jones shared her screen and played a five-minute guided meditation video for everyone to follow. As attendees were instructed to sit comfortably, close their eyes, clear their minds and breathe deeply, the video reiterated Jones' points about the importance of allowing your body to relax and taking time for yourself.
As the video came to a close, Jones maintained the calm and reflective atmosphere by sharing a Google Drive with journaling prompts and encouraged participants to continue these practices outside the workshop.
Although all students were welcome to join, Jones said the workshop was specifically aimed to support small town Bruins. While limited by the impersonal nature of virtual conferencing, she said she hoped to capture the intimacy of an in-person meeting through smaller group discussions. Sabrina Klein, a committee member of UCLA Students from Rural Areas and Small Towns and a doctoral student, said her team has been working on fostering and building communities for rural students, as the adjustment to such a large campus can be difficult.
"There's just a lot of different transition pieces … that a lot of rural students grapple with when they come to a school like UCLA," Klein said.
[Related: Her Campus UCLA celebrates female friendships at virtual Galentine's Day Party]
Living in a small town with a population equivalent to the UCLA student body, second-year economics student Tiffany Lu said she found the transition to college socially overwhelming.
"During my first year, I was pretty antisocial," Lu said. "My goal for my second year was to enjoy more of the college experience rather than just spend all my time studying in the basement of Powell Library."
As a student who deals with anxiety and the stress of balancing her classes with an internship, Lu said she signed up for the workshop to find some new self-care methods. Before attending, Lu said her ongoing strategies included biweekly therapy sessions, meditation and exercise. After the workshop, however, Lu said she wants to incorporate more journaling into her regimen. Planning to set aside 10 to 15 minutes every day to answer one prompt, she said she wants to work on prioritizing herself over her grades.
Having experienced college burnout herself, Klein said the main thing she hopes students will take away from the event is that they are more than just their academics and that prioritizing self-care leads to success. Allowing students to spend an hour solely thinking about how they can better care for themselves, Jones said she hopes attendees find the courage to rest.
Closing the intimate evening, Jones encouraged all attendees to repeat the affirmation, "I will commit to making time for myself daily. I will prioritize my health, well-being, and my peace of mind because if I don't, who will?"