Week nine: LA Metro proposals, potential changes to vaccine rollout, gymnastics secures win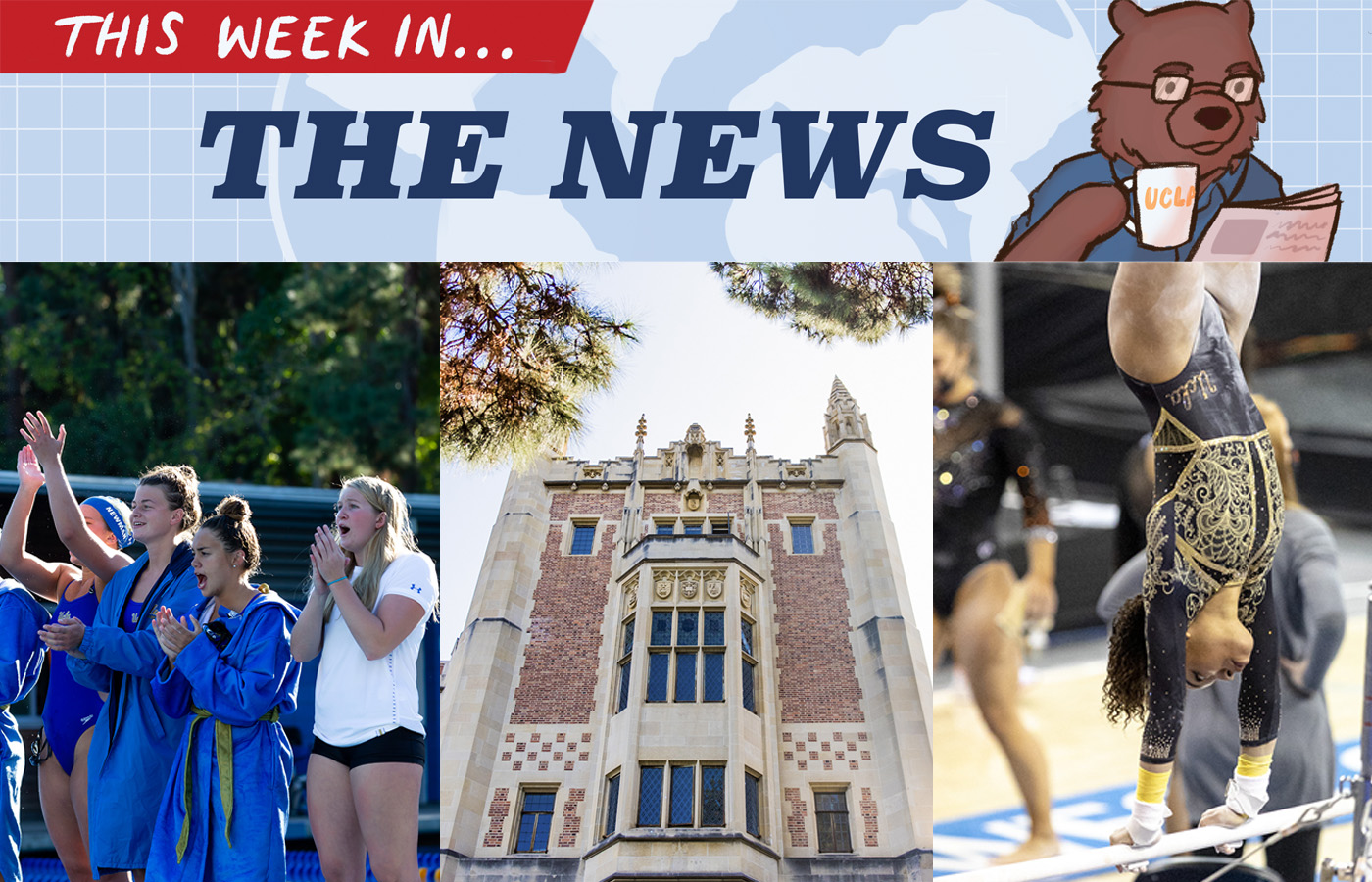 (Left to right: Andy Bao/Daily Bruin staff, Kanishka Mehra/Photo editor, Ashley Kenney/Assistant Photo editor)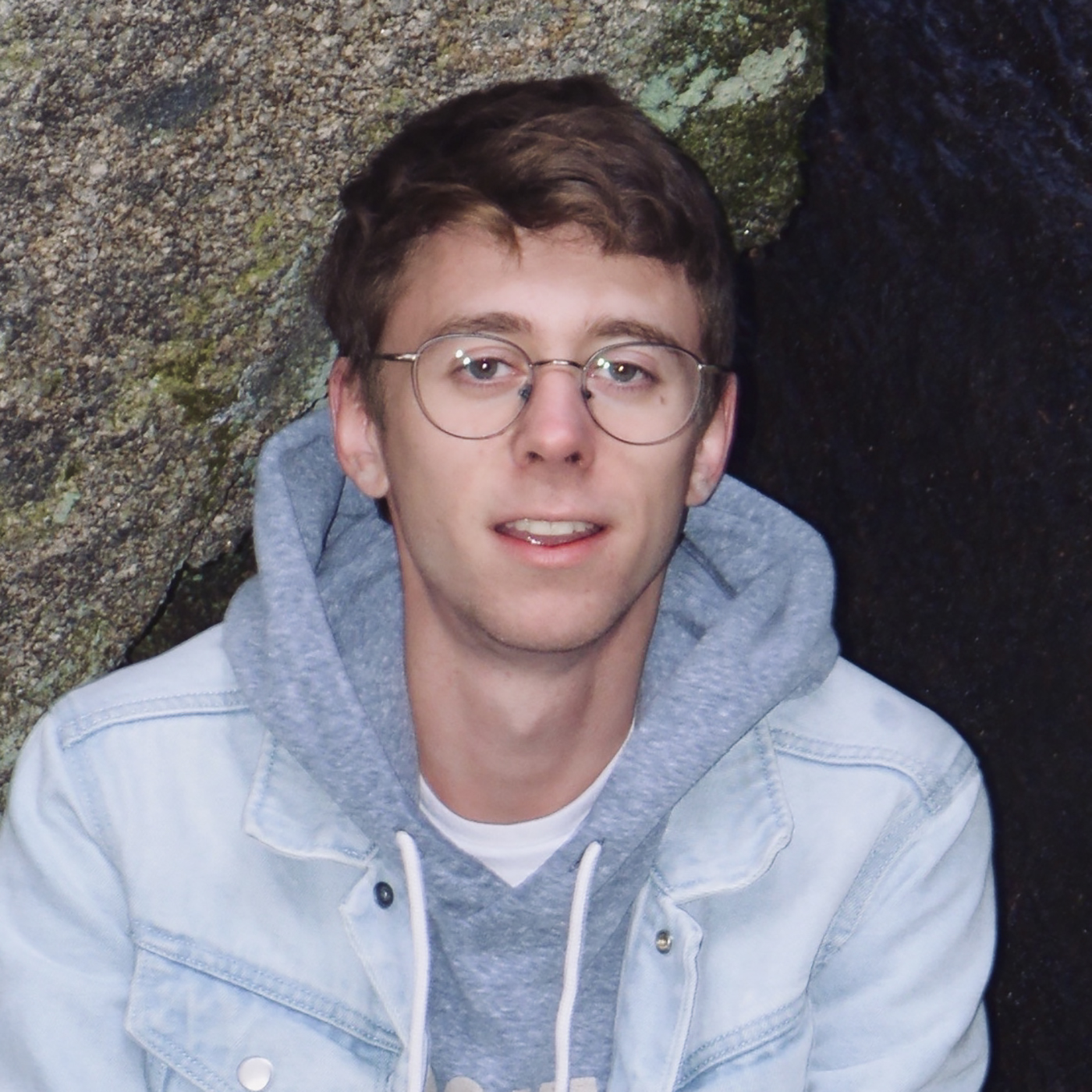 This Week in the News serves as The Quad's space for reflection on current events at and around UCLA. Every week, Daily Bruin staffers will analyze some of the most significant stories to keep readers up to speed.
Week nine brought high scores for both the UCLA gymnastics and swim and dive teams. On top of that, Bruins learned that the LA Metro is proposing a subway connecting the San Fernando Valley to West LA with a station on campus, and USAC showed support for undocumented students.
The state of California recently signed a contract with Blue Shield to implement My Turn, an online platform that allows people to schedule appointments to receive a COVID-19 vaccine. The new contract, however, will require vaccine providers such as UCLA Health to sign with Blue Shield, possibly altering vaccine distribution plans to the UCLA community.
William Dunne, the administrative director for emergency preparedness, security and safety at UCLA Health said this may lead to a less equitable vaccine distribution.
Dunne added a younger person with fewer medical conditions and easy access to the internet would be better positioned to receive the vaccine than an elderly person with multiple medical conditions and no access to the internet.
According to a campuswide email sent Tuesday, UCLA Health is planning to continue its vaccine plan rollout, which prioritizes vulnerable UCLA community members, even if the new contractual obligations to vaccinate people outside of the UCLA community may change the plans.
The Undergraduate Students Association Council is considering allocating $23,000 from USAC surplus funds to a fund that will allow undocumented council members to continue receiving a salary if they lose work authorization.
Undocumented students elected to USAC under current legislation are not eligible for a work authorization, preventing them from receiving pay through the University of California's payroll system.
The measure was brought to council in response to an incident in 2020 when Johana Guerra Martinez, the 2019-2020 USAC external vice president, was not able to receive pay for seven weeks because she lost her Deferred Action for Childhood Arrivals status.
The funds, which match approximately two council members' yearly stipends, will be paid through financial aid. However, some students voiced their concerns about receiving a salary through financial aid, saying it could negatively impact undocumented students.
LA Metro selected two railway proposals by private companies LA SkyRail Express and Bechtel's Sepulveda Transit Corridor Partners to connect the San Fernando Valley to West LA, with one including a station on UCLA's campus.
The proposal by LA SkyRail Express calls for a monorail along the I-405, while the proposal presented by Bechtel includes an underground subway system with a station located at Westwood Plaza in front of the UCLA Meyer & Renee Luskin Conference Center, according to an emailed statement.
Michael Manville, an associate professor of urban planning at the Luskin School of Public Affairs, said the LA SkyRail Express plan poses several problems – including noise and pollution – because of its location next to the I-405.
David Karwaski, director of mobility planning and traffic systems at UCLA Transportation, added that the demand to get to UCLA through public transportation is very high and having a station in the middle of the UCLA campus would be ideal.
No. 10 UCLA gymnastics (5-1, 4-1 Pac-12) matched against No. 23 Oregon State (2-4, 1-3) on Saturday for UCLA's first-ever Black Excellence meet celebrating the team's current and former Black athletes, leading to a 197.025-196.500 win.
Senior Nia Dennis said she and her teammates felt supported and empowered at the meet.
Recording a 49.225, UCLA matched its highest vault score of the season. The Bruins have had five team members on the rotation for most of the season – however a total of six gymnasts were competing, all of them making scores of at least 9.800.
Dennis added that this week the team dedicated practices to landings, leaps and handstands while also focusing on details to elevate the gymnastics to the next level.
For a second year in a row, No. 19 UCLA swim and dive (2-1, 1-1 Pac-12) rose up in rankings as the team finished in third place at the 2021 Pac-12 championship meet, only behind No. 1 California (3-0, 3-0) and No. 10 Stanford (0-1, 0-1).
The Bruins finished the meet with a score of 1169.0 points, an increase of 173.5 points from the previous year. The Cardinal lost their shot at a championship five-peat after the Golden Bears defeated them in the regular season and the championship meet.
Coach Jordan Wolfrum said there was uncertainty over whether the meet would even take place, making the Bruins' standing difficult to achieve.
The team will prepare over the next few weeks for the upcoming NCAA championships which will be held from March 17 to March 20 in Greensboro, North Carolina.