USAC to vote on fund to pay future undocumented council members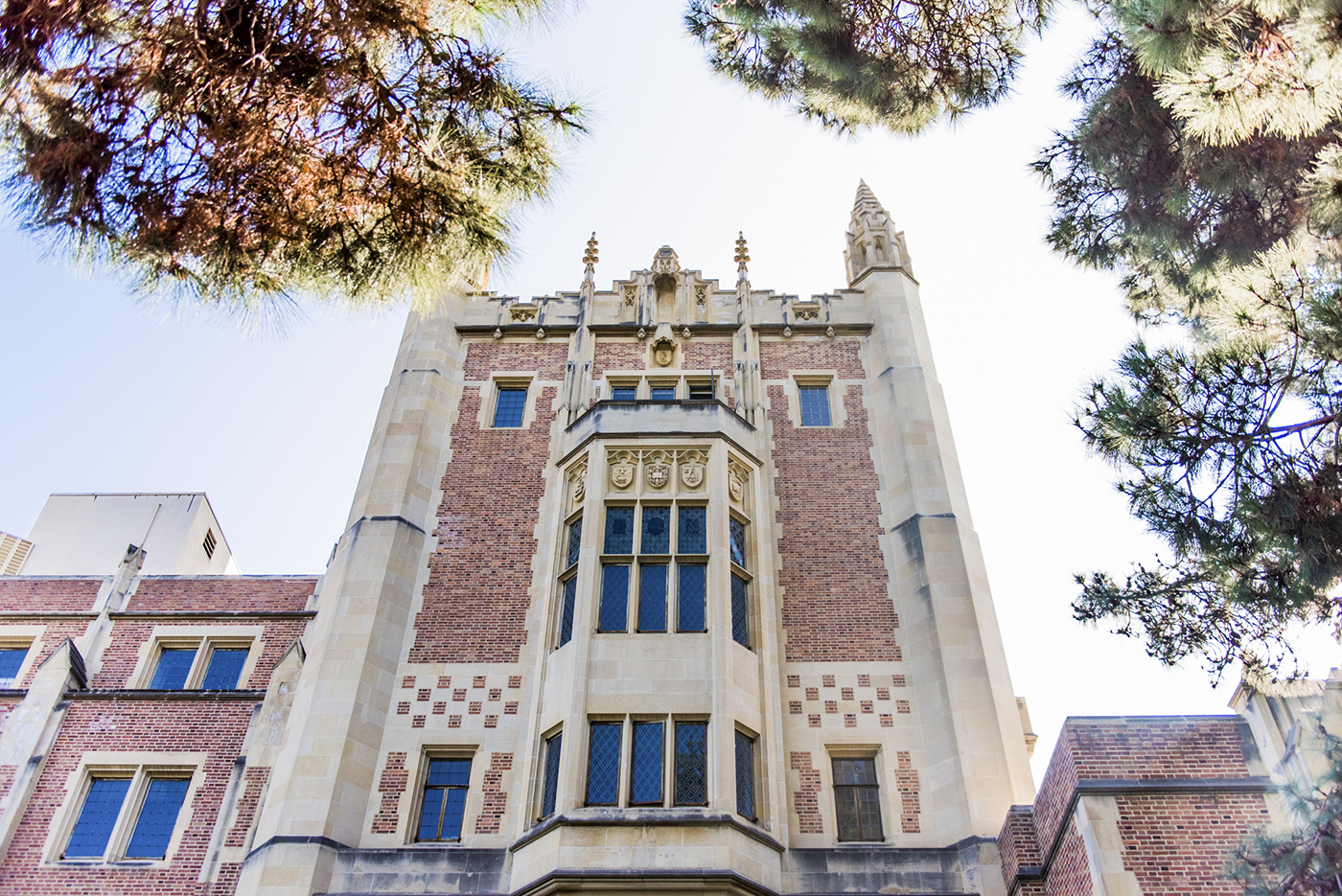 The Undergraduate Students Association Council will vote this week on a proposal to establish a fund to pay future undocumented council members who do not have work authorization. (Kanishka Mehra/Photo editor)
The art for this post was updated March 2 at 2:55 p.m.
The Undergraduate Students Association Council is considering a fund that will allow undocumented USAC council members who lose their work authorization to continue receiving their salary, in response to an incident in 2020 where an undocumented council member went without pay for around seven weeks.
The fund would allocate $23,000, which is equivalent to two council members' yearly stipends, from the USAC surplus funds to pay future council members who do not have work authorization. The funds will be paid through financial aid. USAC considered the proposal at its meeting Feb. 23 and will vote on the proposal March 2.
Each USAC officer receives weekly stipends for their work at USAC. However, because the University of California's payroll system cannot hire students without work authorization, undocumented students without Deferred Action for Childhood Arrivals status cannot receive stipends as wages, said USAC administrative representative Jessica Alexander at a USAC meeting Feb. 23.
The DACA program lets undocumented people receive work permits and stay in the United States.
The lack of work authorization has prevented USAC from paying an undocumented council member in the past. Johana Guerra Martinez, the 2019-2020 USAC external vice president, did not receive compensation for around seven weeks during winter quarter 2020 because she lost her DACA status.
Emily Luong, the USAC internal vice president and a fourth-year communications student, said the reserve was created as a direct response to UCLA's inability to compensate Guerra Martinez.
Guerra Martinez eventually received her stipend through a scholarship from the UCLA Undocumented Student Program. However, Guerra Martinez told the Daily Bruin in February 2020 that the ordeal was a reminder that USAC does not have a plan for when students lose DACA status.
Naomi Riley, the USAC president and a fourth-year political science student, said the previous USAC council had to jump through some hoops to compensate Guerra Martinez. But the incident could have been avoided entirely if USAC had listened to undocumented students' advocacy work, she added.
Jeffry Umana, the internal representative of Improving Dreams, Equity and Access at UCLA, an organization that supports undocumented students, said few undocumented students have run or served as council members in part because the space was not built with undocumented students in mind.
"It's not a space that was created for us and therefore it's not a space that's accessible," Umana said.
Karla Escobedo Franco, a fourth-year international development studies and sociology student who worked at the general representative 1's office in 2017, said if the reserve fund was implemented during the time she was a part of USAC, she would have considered running for council.
Escobedo Franco, who is undocumented and does not have work authorization, said she thought her work in USAC was meaningful, but the time commitment and the need to fund her education led her to quit. The reserve fund would have given her an incentive to run for student council, Escobedo Franco said.
"I think I would have remained in the USAC," she said. "But now it's my fourth year. There is not much I can do."
Alexander said at the USAC meeting that if more than two undocumented students are elected to USAC, future councils can allocate smaller payments to the students for immediate compensation and add additional funds to the reserve.
The reserve will expedite funds to future undocumented council members, Alexander said.
The budgeted stipends that are not used by council members would be added to the surplus funds of the council for the following academic year, Riley said.
However, students could be negatively impacted if they receive their stipends as financial aid, Escobedo Franco said.
She said she received financial aid fall quarter 2018 while she still had a negative balance on her BruinBill. The financial aid automatically paid off her balance, but she had intended to use the scholarship fund for another purpose and pay off the balance in the future.
Riley said she doesn't think undocumented students should be compensated with financial aid.
"It is someone's job, like me as USAC president," Riley said. "This is my job, and I deserve to be paid for it."
Escobedo Franco said the new reserve could help increase representation for undocumented students.
"I think that it is often ignored that it's not just financial, but it's also a way that it creates a space for students to be able to be represented," Escobedo Franco said.