Second Take: Golden Globes overlook complex portrayal of sexual assault in 'I May Destroy You'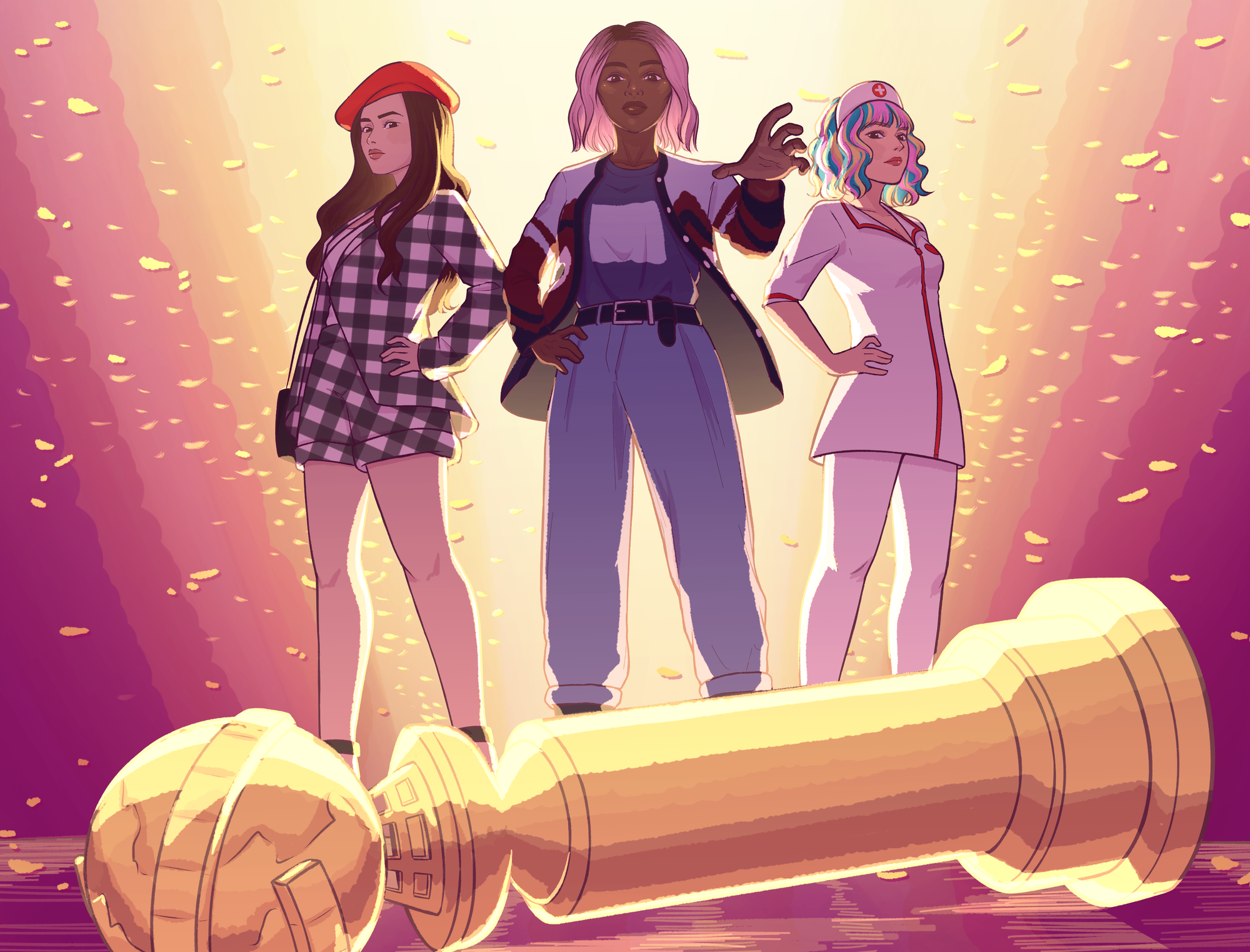 This post was updated Feb. 28 at 5:23 p.m.
The annual tradition of the Golden Globes snub has continued.
When the Hollywood Foreign Press Association announced the nominations for this year's Golden Globes on Feb. 3, publications from Entertainment Weekly to Variety were quick to compile the snubs and surprises of the awards show nominations. "Emily in Paris" made headlines as an eyebrow-raising contender for Best Television Series – Musical or Comedy, despite being deemed "lovely but meaningless" ambient TV and going viral on Twitter as a show no viewer takes seriously or bothers to research. But the most perplexing and frustrating part of the nomination list was the absence of Michaela Coel's "I May Destroy You," a limited series about sexual assault that centers around Black experiences and thoroughly dissects the subsequent trauma.
Some media outlets have pointed to race as one explanation for the show's exclusion. Other series that have a predominantly Black cast, such as "Lovecraft Country," were also snubbed alongside actors and actresses of color, including Uzo Aduba in "Mrs. America."
[Related: Second Take: Lack of diversity reveals how out of touch the Golden Globes is]
And while HFPA previously honored stories like Phoebe Waller-Bridge's "Fleabag," which focalized women and their experiences, Coel's series is treated as a nonentity, yet another show overlooked seemingly because of race. After all, the hashtag #GlobesSoWhite is less than two years old, and with the nearly all-white cast of "Emily in Paris" as well as HFPA's own lack of diversity, the criterion is well and alive today.
Likewise, the nomination of other works that wrestle with sexual assault such as "Promising Young Woman" might also be chalked up to race. Carey Mulligan, the white lead in the aforementioned film, earned a nomination for Best Performance by an Actress in a Motion Picture – Drama, while the similarly acclaimed Coel is completely cast aside from the Golden Globes stage. At the very least, the content at hand does not seem to be the issue.
In the post-#MeToo era of film and television, the conversation around consent is finally open, lauded even, but remains shortchanged in terms of perspective. Diversity is still the exception to the rule, and who tells a story seems to determine whether it becomes recognized.
But less obvious and discussed are the limitations in how a story is told. Hollywood has recently preferred an arm's-length approach to sexual assault, placing it in the periphery.
"The Assistant," for example, casts Julia Garner as Jane, a junior assistant at an entertainment company. Based on the charges against Harvey Weinstein, the drama became a critical darling, hinting at sexual exploitation within the film industry but never going beyond vague hand gestures as to what happens behind locked doors. In the same vein, "Promising Young Woman" is less about Mulligan's character, Cassie, as it is about the all-too-familiar and off-screen story of what happened to her friend from medical school: a girl alone at a party with too many drinks to give consent, and abusive boys around her with too little morals to care.
[Related: 2020 Oscars overcomes 'one-inch' barrier in celebration of diversity on screen]
The key here is distance, enabling Jane to finish out the workday and Cassie to enact her plot for vengeance nearly a decade later. Coel, on the other hand, provides no such buffers in her main role as Arabella. She holds the camera steady and up close, unflinchingly inspecting every aspect of sexual assault in real time – the seared-in trauma of the violation itself, the lingering fog of betrayal and the ever-unraveling path of empathy.
As the series progresses, Arabella is seen desperately trying every avenue to find closure. During one episode, she breaks down crying in front of her friend Kwame (Paapa Essiedu) in an interrogation room after filing a police report and trying to play her assault off as a dream. Yet a few episodes later, her pain is turned into the prowl of a solipsistic social justice warrior, looking to advocate for survivors online.
Despite the trauma, she still finds ways to poke fun at what happened. While exposing her assaulter on stage at a book festival, Arabella irreverently quips, "He's a rapist, under UK law. If you were in the States, he's rape-adjacent. In Australia, he's a bit rapey."
Likewise, consent is presented in equal mutability. Men are often and accurately seen as perpetrators who spike drinks at a bar and rape women in bathroom stalls, a cautionary tale that becomes a reality for Arabella. But men can be survivors too, and Kwame unfortunately becomes privy to that reality.
When Kwame attempts to leave his Grindr hookup, he becomes pinned down and penetrated against his will – sex in one frame, rape in the next. The distinction between the two is not always immediately clear though. Such is the case with Arabella, who only realizes she has been raped after listening to a podcast about stealthing – the deliberate removal of a condom without consent.
Part of what makes "I May Destroy You" especially compelling are these complexities and gradations surrounding what sexual assault can be, who it can happen to and how to react to it. But the series also distinguishes itself because Coel never makes any sweeping platitudes. Resolution is not an uphill battle made impossible by power dynamics, as it is in "The Assistant," nor is it delivered in a prison-ready package, like in "Promising Young Woman."
Arabella grapples with it all, from murder to romance and empathy, and comes out on the other side without being didactic. It is messy, intimate and, above all else, real – perhaps too much so for the Golden Globes' distanced taste, but beautifully devastating for audiences who are ready for it. People have tweeted their praises for how the show portrays sexual assault while airing their grievances over its lack of recognition. For once, a similar consensus also exists among critics, who have deemed the series as perhaps the best one of the year.
The Golden Globes might have failed to see "I May Destroy You" for its true value, but its viewers continue to come away healed and filled with, in Coel's words, "euphoria and pain."