UCLA-based production company to promote inclusivity in virtual New Works Festival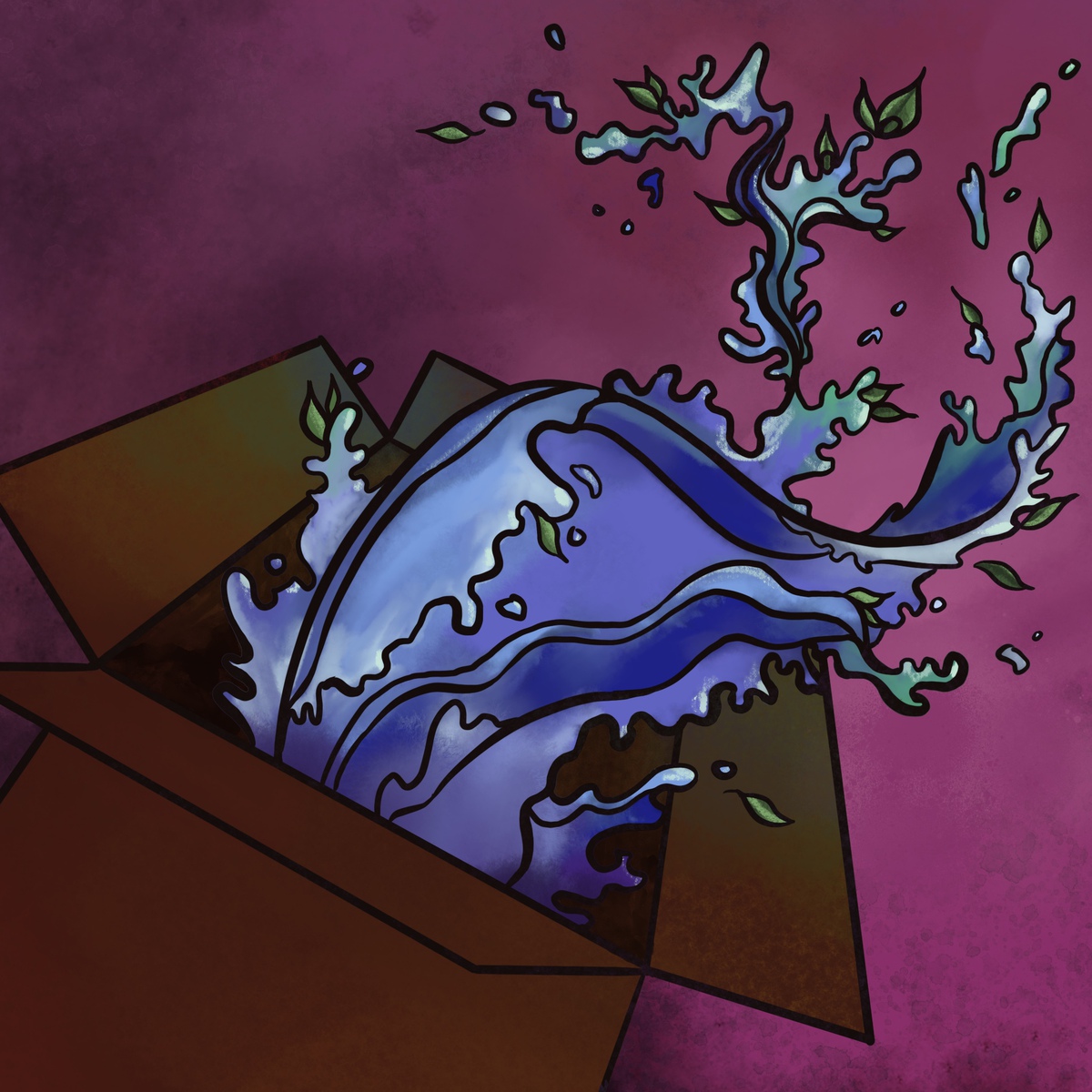 (Cat Nordstrom/Daily Bruin)
"New Works Festival"
Feb. 26 to Feb. 28
Zoom & YouTube
Free for students
This post was updated Feb. 28 at 5:18 p.m.
While most in-person theaters have closed during the pandemic, the Color Box Production Company has been in full-swing preparing for its first-ever New Works Festival.
From Friday to Sunday, the UCLA-based company will be putting on the New Works Festival with the aim to uplift the voices of marginalized communities within the theater world. Viewers will be able to access the event through Zoom and YouTube from the comfort of their own homes. Madelyn Davis, a third-year acting student and co-producer of the festival, said some performances will be pre-edited while others will happen live through the screen.
"Every single one of the artists is so enthused about this, and it's really exciting to see something theatrical right now because that's happening so infrequently," Davis said. "(The audience is) in for some really technically exciting performances, … meaningful heartwarming stories and then some live action as well."
[Related: Film festival to center Asian American voices, identities via various media types]
Third-year acting student and co-producer, Kay Sibal, said the Color Box Production Company had been loyal to only making published plays for a while, which will be changing with this weekend's event. The New Works Festival will be the young company's first time featuring works written by students. In sharing the writers' own individual stories and voices, Sibal said the festival will explore a multitude of identities, including those of the queer Filipino, Latino and neurodivergent communities.
The application for students to submit their work for the festival opened last winter break, prompting third-year theater student and playwright Anne Millhauser to apply on a whim. She said she realized her play fits the company's mission, as it focuses on the experience of having obsessive-compulsive disorder. As someone who has OCD, Millhauser said she simply hoped that her work would resonate with others and those in her community. Her play serves to carefully and metaphorically depict such mental illness so it can connect to audiences without any triggering content.
"I wrote this play with a very specific intention in mind to connect with people who also have OCD," Millhauser said. "But I'm always hoping that any art I create can connect to anyone on any sort of level."
[Related: Student-run initiative captures cross-cultural pandemic experiences through art]
While her play was originally written to be performed on stage, Millhauser said she and co-director Ava Alexiades, a third-year theater student, were able to adapt it to fit the virtual Zoom platform by focusing more on sound and voice compilation rather than the visuals of the piece. She said the pandemic has encouraged her to adopt new ways of thinking about art through technological platforms, such as employing theatrical sound designers and engineers to enhance the audience's experience.
While Millhauser's play will be a prerecorded radio play, the festival also features a wide variety of other mediums as well. Sibal said there will be films, screenplays and readings, as well as a music video with an original song. The festival will even feature some improvisation as well.
Given its diverse collection of stories, Sibal said the New Works Festival will strive to push forward the Color Box Production Company's mission of inclusivity during this new age of virtual theater. Sibal added that the whole process of being a co-producer made her realize how many different components go into perfecting a performance, including sitting in on performances and making sure the timeline is followed. Additionally, Davis said the festival derives from the dedication of a variety of skilled people, including composers and readers.
"Whether as directors, writers, artists, performers, designers, … we intend to create … an inclusive environment," Davis said. "And with all of our works, we're trying to tell stories that don't often get told on the big stage."