Film festival to center Asian American voices, identities via various media types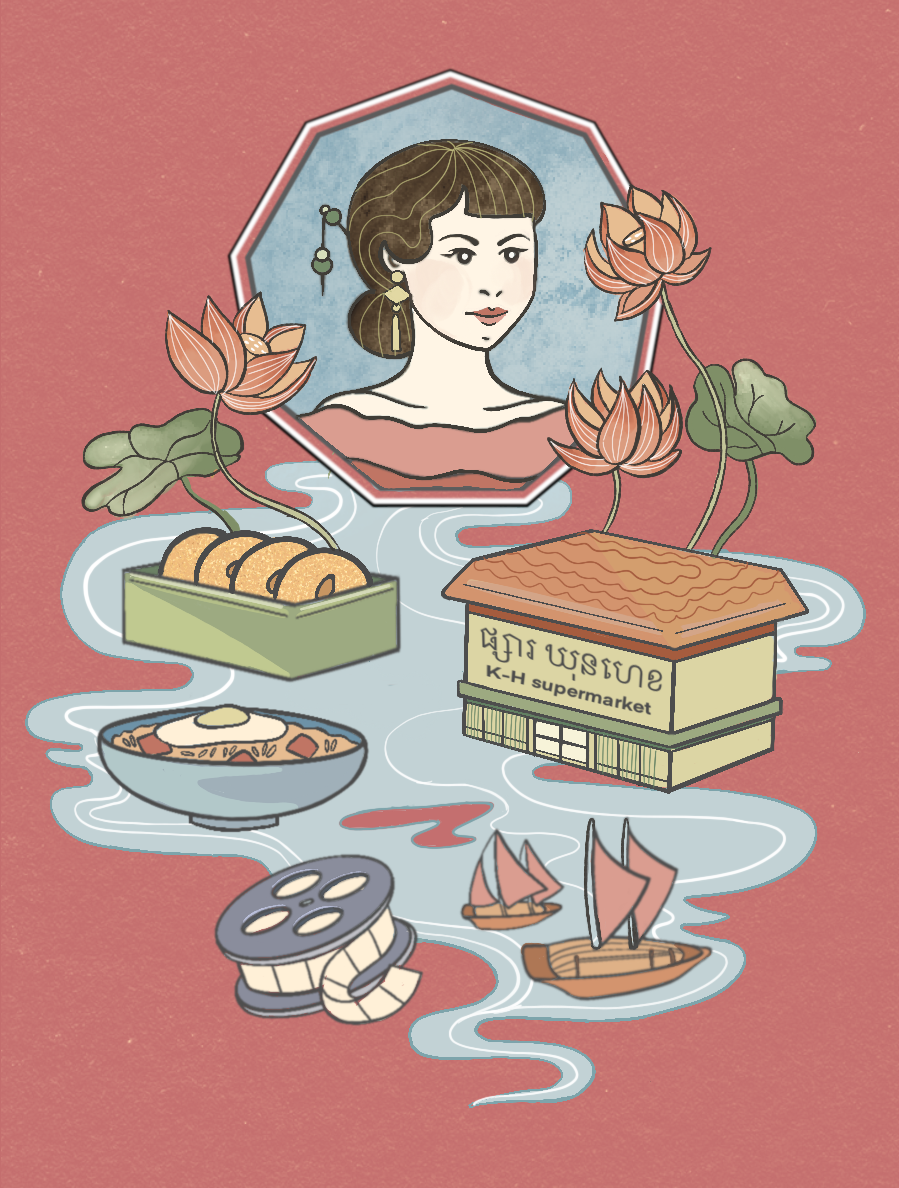 "UCLA Asian American Studies Center Film Festival"
Feb. 19-21 and Feb. 26-28
Online
Free
The UCLA Asian American Studies Center Film Festival is spotlighting Asian American and Pacific Islander voices at a time of heightened prejudice during the pandemic.
From Feb. 19 to 21 and Feb. 26 to 28, the festival is continuing its postponed program that celebrates the UCLA Asian American Studies Center's 50th anniversary. In partnership with the UCLA Film & Television Archive, the event presents virtual screenings of the feature film "Anna May Wong: Asian American Icon," alongside other films shot before and during the pandemic. Janet Chen, the festival director and assistant director of the UCLA Center for EthnoCommunications, said the event's purpose is to highlight the importance of representation for both Asian American filmmakers and audiences alike.
"It's extremely important to us – for representation's sake – to have those Asian faces up there," Chen said. "Because the more we can do that, I think the more we can show our humanity to combat the (adverse) things that are happening."
[Related: Student-run initiative captures cross-cultural pandemic experiences through art]
In Chen's film "Phoenix Bakery: Sweets for the Sweet" which is a part of the festival's food and family section, she said she interviewed the family who has owned the titular Chinatown establishment for over 80 years. By documenting the inner workings of such an important business to the Asian American community in Southern California, Chen said she wants to help amplify voices that may otherwise not be heard.
And not only is it important for Asian Americans to be seen on screen, but Chen said it's also important to build a community of filmmakers of color to champion one another behind the scenes in the face of adversity. She said it is still challenging for both Asian American and other POC filmmakers to gain access to the mainstream film industry.
Through the festival platform, Chen said she was able to both teach and support young filmmakers like UCLA alumna Sandra Carbonell-Kiamtia, who directed the short animated film "Back to the Source." As part of the "Environmental Justice and Spirit of Aloha" section in the festival, Carbonell-Kiamtia said her film explores the painful severing of connection to her father's homeland through the loss of language and geographic markers.
In terms of the visual elements, she said she used a combination of animation and home footage from when she grew up speaking French on her father's island. Just like the festival as a whole, Carbonell-Kiamtia said the film speaks to a community of second-generation and mixed-race people experiencing the guilt and loneliness of existing between the past and present.
Carbonell-Kiamtia said she also struggled to identify as Asian American given her mixed heritage, but eventually learned to embrace the diversity of language and culture encompassed by the Asian American community through film. When discussing the significance of the festival as a whole, she said the inclusivity makes one feel seen and be part of a community previously rendered inaccessible.
"(There are) certain burdens that you grew up with, like identity issues or guilt over acts, (that) are not as big anymore," Carbonell-Kiamtia said. "They're not as heavy because I feel like I'm carrying them with other people."
[Related: Student-run WACsmash event brings dance, art into digital space]
Another UCLA alum and director of the short "Shu Mai Online," Emory Chao Johnson, said the festival also creates an open atmosphere for discussing the queer Asian experience. Their film centers on Johnson's roommate, whose drag persona is Miss Shu Mai, as she adapts her career to the pandemic by giving digital performances. Johnson said the festival allows for both a celebration of artistry and space for audiences to better understand their own identity.
"I think being able to claim that space for yourself in the cultural fabric is really powerful," Johnson said. "And it makes people feel like they're being seen."
Chen said she hopes the festival provides a pathway for these emerging filmmakers to share their work with a broader audience from across the country given the virtual platform. During the curation process, she said her goal was to feature as many current UCLA students and alumni as possible, all while presenting the content in various media types. For example, the festival includes a web series "Razor Tongue: Episode 1," as well as a more lighthearted musical "Fruit Fly."
The chair of the UCLA Asian American Studies Center, Karen Umemoto, also worked alongside Chen to curate films for the festival. She said having representation is particularly important given that the center was born out of student protest.
"The Asian American Studies Center came out of the student movements of the 1960s," said Umemoto. "Students were fighting for inclusion into the content of our education, as well as access to the university. … This marked a turning point for the university."
In general, Umemoto said there needs to be more representation aside from the occasional Asian American blockbuster like "Crazy Rich Asians" that continued to propagate stereotypes, such as the idea that Asians are all very wealthy. She aimed to select contemporarily relevant films that tackle issues affecting Asian American communities, including the complexity of race relations and free expression of identity. And as the film festival opens its virtual doors, Chen said the festival creates a space by and for Asian American and Pacific Islander audiences, filmmakers and allies.
"To just see someone that kind of looks like you or a person of color, it just makes you understand that you're not the only one," Chen said. "We're going to continue to champion each other."