National Eating Disorders Awareness Week aims to educate, spread hopeful messages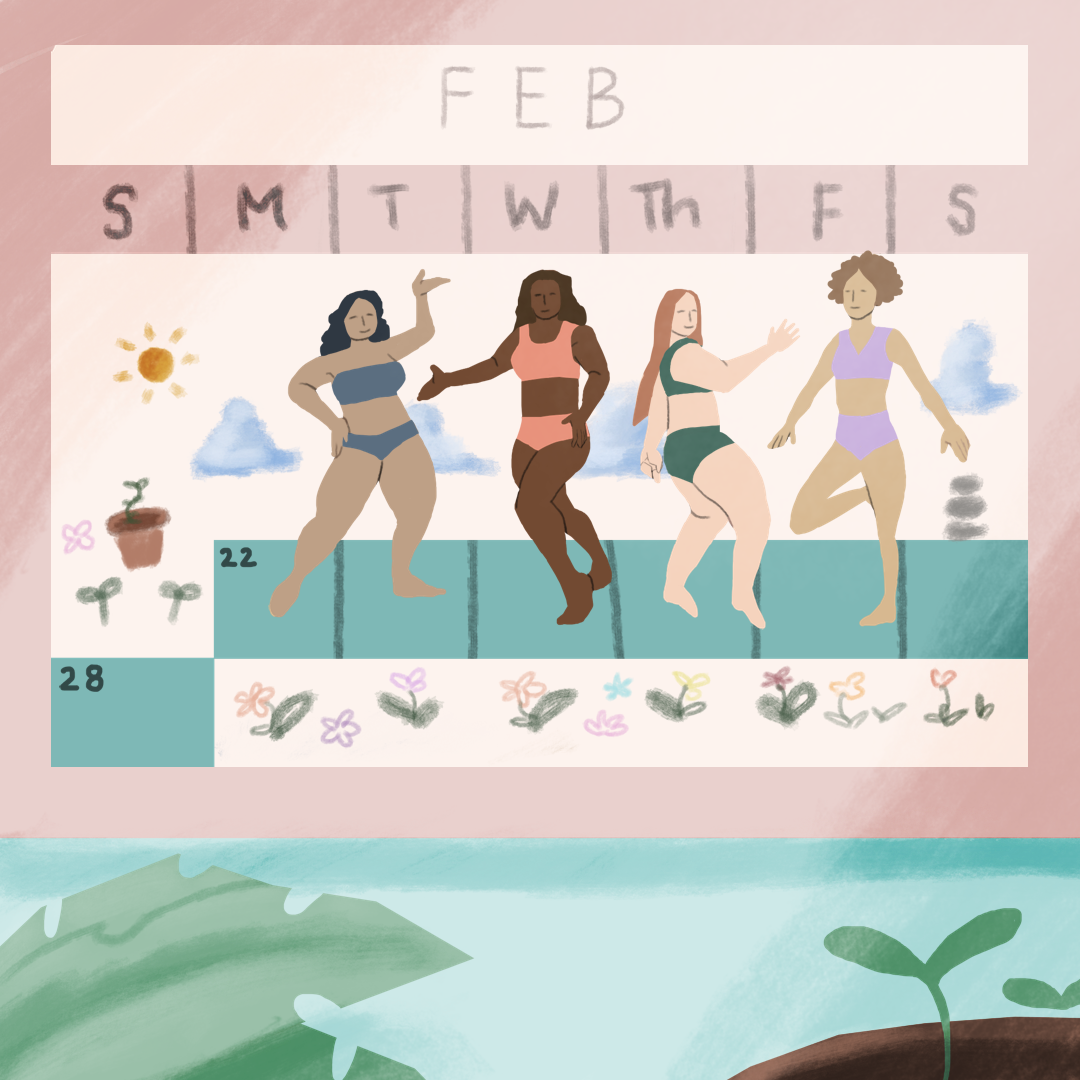 (Nathan Koketsu/Daily Bruin)
Editor's note: If you or someone you know may have an eating disorder, consultation is available from the UCLA Eating Disorders Program by calling (310) 825-5730 or visiting nationaleatingdisorders.org for more resources.
This week strives to spotlight the unforeseen set of challenges that the pandemic has presented to students with eating disorders and body insecurity.
Established by the National Eating Disorders Association, the week of Feb. 22-28 marks this year's National Eating Disorders Awareness Week in hopes of educating the public on eating disorders, providing accessible resources to those in need and spreading hopeful messages. Eating disorders are complex mental health conditions that do not discriminate, afflicting people of all ages, races, genders and sexual identities. In honor of NEDAW, The Renfrew Center, a residential eating disorder treatment facility in Los Angeles, has launched a national campaign entitled "Beyond the Screen," which Allie Kauffmann, the primary therapist at The Renfrew Center, said aims to encourage individuals to support one another, promote healing and reduce stress offline.
"The campaign aims to remind everyone that there's more than meets the screen when it comes to mental health," Kauffmann said. "There's a lot going on behind the scenes in terms of what someone could be struggling with."
[Related: Experts say isolation during pandemic can exacerbate eating disorder symptoms]
College students are particularly vulnerable to developing eating disorders because of their inherently stressful environment, Kauffmann said. For a student feeling anxious about academic success, she said they might seek control elsewhere – resorting to changing their bodies and diets.
"Eating disorders become a way to cope or create a feeling of control during an overwhelming time," Kauffmann said.
The negative impacts of increased screen reliance with online learning has been particularly challenging for those struggling with eating disorders, Kauffmann said. The term "Zoom dysmorphia" has been coined to describe the increased feelings of self-consciousness and insecurity over one's appearance after spending hours staring at their own image on video calls, Kauffmann said.
Those who already have a negative body image are most prone to self-criticism, which she said may lead to disordered eating or a desire to change their bodies. The constant self-scrutiny intensified by video conferencing, increased exposure to diet culture online and decreased physical activity due to stay-at-home orders can lead to further body dissatisfaction, Kauffmann said.
Illustrating this point, Faith Dunn, a member of the Body Image Task Force at UCLA and a fourth-year communication student, said she came to terms with her own struggles with body image during quarantine. She said this heightened insecurity stems from the inability to escape food, mirrors and unrealistic body standards online.
"Turning to social media to keep me entertained these days, I realized the detriment of being on Instagram and TikTok for so long," Dunn said. "It really opened my eyes to seeing how much body stigma (there) is online."
[Related: Required Taste: Casual comments about diet, weight can influence body perceptions]
Likewise, Simran Athwal, a member of the Body Image Task Force, said she experienced a similar decline in body confidence following a rise in social media use. The third-year microbiology, immunology and molecular genetics student said when she's scrolling on social media, she gets flooded with the realization that she doesn't have the celebrated thin body type of popular influencers.
To combat this unhealthy game of comparison, Athwal said she tries to take breaks from social media and reinvests time into self-care activities like yoga or journaling. While it is a simple activity, Athwal said journaling helps her refocus on her accomplishments rather than her appearance, effectively improving her confidence and self-worth.
While quarantine has added many unanticipated challenges to those with eating disorders, Kauffmann acknowledged there have also been unexpected positive outcomes. With fewer available options for dining out, she said many have embraced cooking meals for themselves, often leading to healthier eating habits.
"People can get reconnected with the fun of cooking," Kauffmann said. "This could promote more intuitive eating habits and be a more sustainable way to interact with food once the pandemic is over."
With social distancing allowing rare time for reflection and mindfulness, Kauffmann said people have the opportunity to slow down and reacquaint themselves with their interests and construct an identity apart from their physical appearance. Dunn echoed this sentiment, encouraging others to utilize this time to embark on their own journeys toward body positivity by redefining their relationship with their bodies. In particular, Dunn underscored the importance of learning to appreciate your body and everything it does for you while stifling the urge for self-criticism through self-care.
"To those who do have body insecurity, that makes you completely human and normal," Dunn said. "The important part is accepting that maybe you're not totally comfortable in your skin, but that you'll get there."