'WandaVision' season 1 recap – episode 7: 'Breaking the Fourth Wall'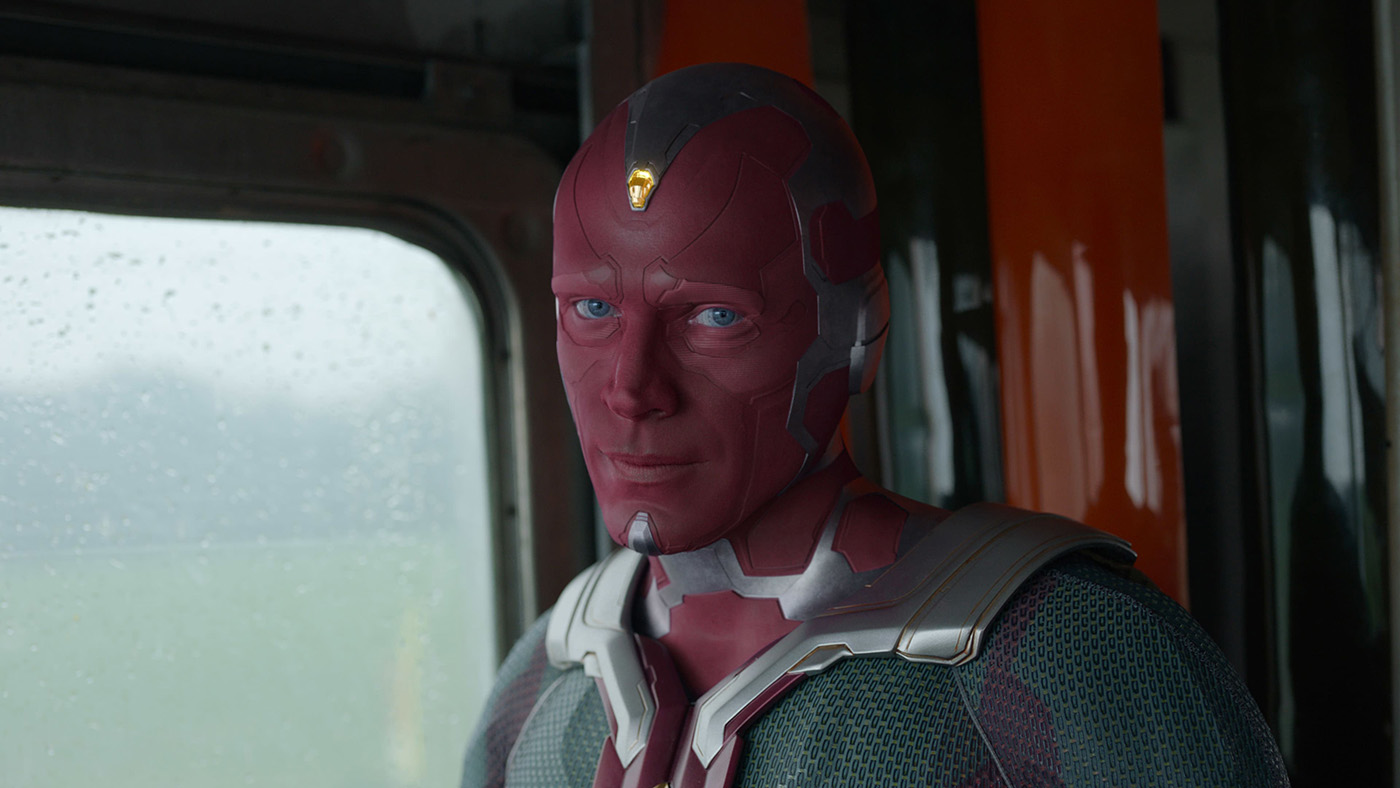 (Courtesy of Marvel Studios)
"Breaking the Fourth Wall"
Directed by Matt Shakman
Disney+
Feb. 19
As Westview inches closer and closer to present time, its secrets are catching up with it.
With last week's episode of "WandaVision" leaving off with the town's boundaries rapidly expanding – swallowing up the S.W.O.R.D. base and many of its agents – the series' seventh installment picks up to show a distressed Wanda (Elizabeth Olsen) as she loses more and more control over her reality. But a balanced combination of sitcom-style humor and tense Marvel-style faceoffs manages to intricately portray the unraveling of Wanda and her fictitious world.
[Related: 'Wandavision' season 1 recap – episode 6]
The show once again fast-forwards to a new decade, drawing from popular sitcoms from the late 2000s and early 2010s that are more familiar to younger audiences. Adopting camera angles and talking heads typical of mockumentary shows like "Modern Family" and "The Office," the new filming style allows for more insight into the characters' inner thoughts. Even the episode's theme song closely resembles that of "The Office," with a cheery piano melody that suddenly drops into a heavier rock style.
Interestingly, the title sequence displays a montage of items and places with the name "Wanda" written on them with no mention of Vision (Paul Bettany) until the last shot of the sequence. Such a disparity in focus diverges slightly from previous openers in which the couple has shared the spotlight. On top of the subtle opener change, Wanda and Vision also spend the entire day apart from each other – which has never happened before – hinting that the couple is being pulled further apart.
Another distinction in the latest episode is seen in Wanda's costume change for the new decade. While Wanda was often seen sporting the latest fashion trends in earlier installments, her most recent attire consists of messy hair, sweatpants and a bathrobe. With her not-so-glamorous apparel and separation from her Synthezoid partner, Wanda is depicted as an exhausted housewife having a midlife crisis, foreshadowing some sort of downfall.
Although interactions between the superhuman couple are absent, a refreshing new dynamic develops between Vision and astrophysics whiz Darcy Lewis (Kat Dennings), who was absorbed into Westview when Wanda expanded the border. Darcy provides answers regarding Wanda and Vision's past and even reassures him with a few words of encouragement, making for a sweet and hopeful moment – which Vision is in desperate need of as chaos and danger only seem to grow in the little town.
The presence of such troubles is not lost on the characters, yet the series continues to soften its emphasis on those threats through humor. Though Wanda is clearly breaking down, her worsening state is portrayed through zoom-ins on her spiritless facial expressions and comical dialogue during her talking heads, framing her condition in a much more lighthearted manner. When the absorbed S.W.O.R.D. base morphs into a circus and the agents become circus clowns, another symbol of fun and entertainment is curiously used to mask a dire situation.
[Related: 'WandaVision' season 1 recap – episode 5]
But the dangers cannot be hidden by comedy forever, and Marvel harmoniously balances the playful energy with plenty of thrilling, tension-filled scenes. An extremely striking moment takes place as Monica Rambeau (Teyonah Parris) reenters the Hex and undergoes a transformation into a superhuman. Flashback soundbites play in the background, including a moving quote from Captain Marvel, who once called Monica the "toughest kid." Another intense scene immediately follows as Monica once again faces an angry Wanda, but this time, the agent has her own powers.
And as if there weren't enough climactic scenes, the episode closes with Wanda visiting Agnes' (Kathryn Hahn) home and immediately feeling something off with the place. Looking for her twins, she heads down to the basement, which expands into a dark, eerie dungeon. In the last few minutes, the mystery of Agnes' true identity is finally unveiled as she reveals to Wanda her real name: Agatha Harkness, a powerful witch in the original comics.
In this series of noteworthy scenes, Marvel delivers a fresh new energy in "WandaVision," with strong and bold female characters as the main protagonists and antagonists. Highlighting Darcy's brilliance and Monica's unmatched courage as well as Agatha's chilling magical abilities, the show beautifully develops the characters of these women throughout its storyline.
While Wanda blurs the line between hero and villain, one thing is clear – whether they're good or evil, women of power are at the center of the "WandaVision" narrative.
Yun is currently the theater | film | television editor for the Daily Bruin. She was previously an Arts reporter from 2019-2021. She is also a third-year communication and Asian American studies student at UCLA.
Yun is currently the theater | film | television editor for the Daily Bruin. She was previously an Arts reporter from 2019-2021. She is also a third-year communication and Asian American studies student at UCLA.