Environmental science students, faculty continue work despite mental toll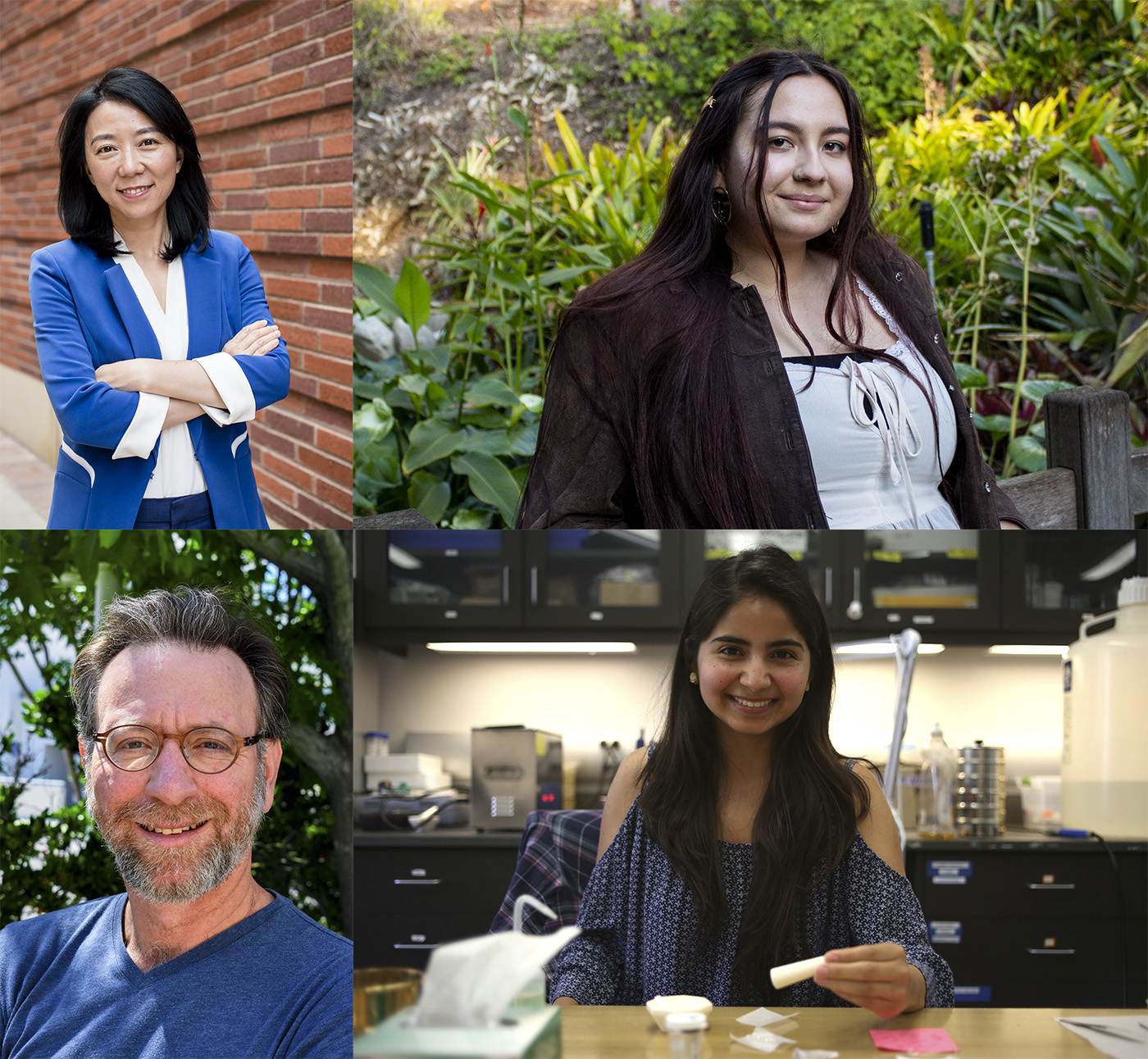 Some environmental science students and faculty feel burdened by grim projections of the future of the planet. Still, they continue their work because of its importance. (Clockwise from top left: Courtesy of Jane Houle/UCLA Fielding School of Public Health, Jefferson Alade/Daily Bruin, courtesy of Ashley Kruythoff, courtesy of Daniel Blumstein)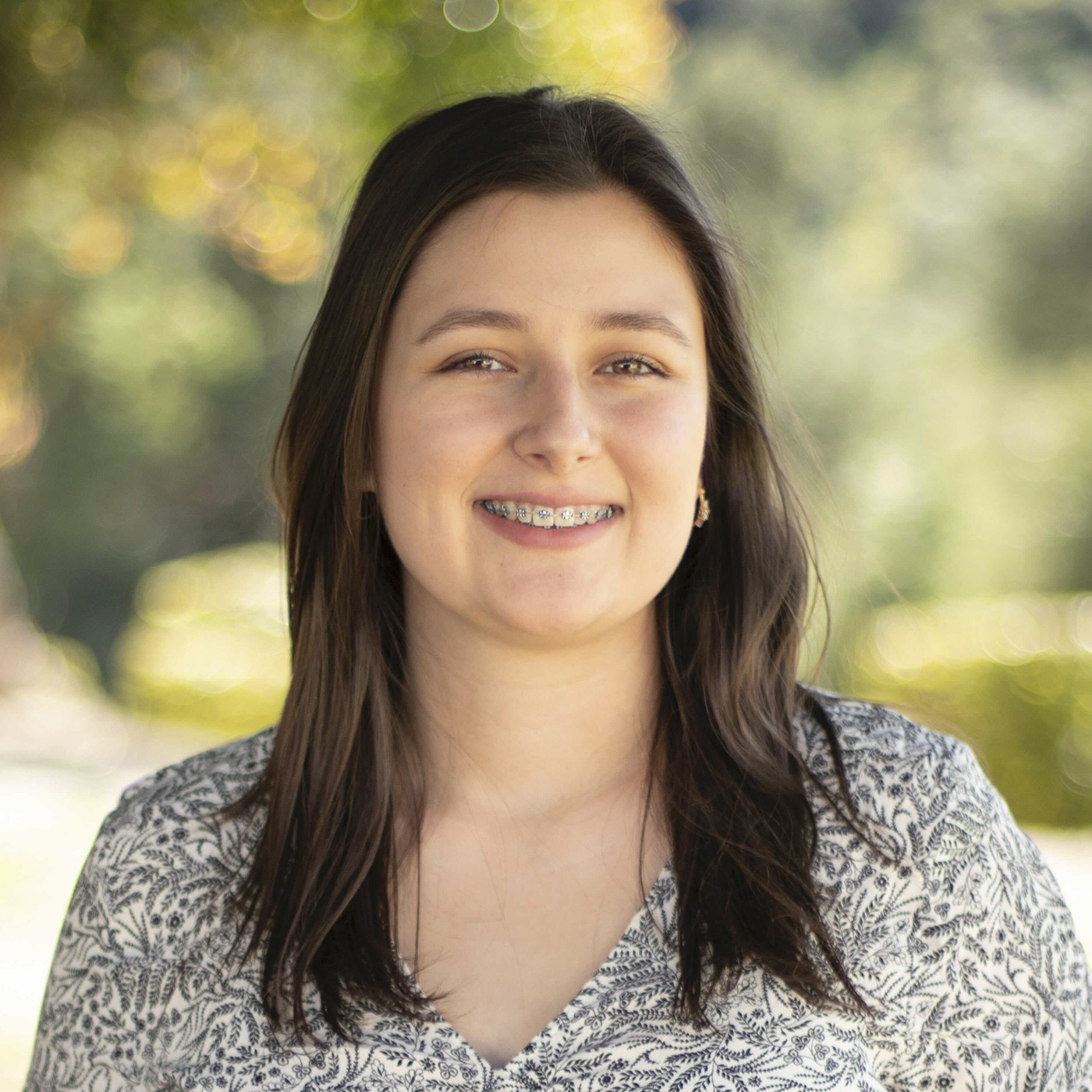 Daniel Blumstein feels like he has been shouting into a void his entire career as an environmental scientist.
The professor of ecology and evolutionary biology coauthored a paper in January that examined the status of pressing environmental issues. Blumstein and his colleagues found, among other things, that the goals countries created to address climate change – from the 2015 United Nations Sustainable Development goals to the Paris Agreement – are destined to fail. In fact, the paper stated the current environmental crisis could be lethal.
Summarizing all the data they collected opened Blumstein's eyes towards dire environmental challenges, like dwindling biodiversity and overconsumption.
"It's very depressing to continually realize what we're doing to the Earth and realize that our responses are not of the magnitude and nature to really address them," Blumstein said.
Some UCLA students and professors involved in environmental studies have found themselves bombarded by grim projections about the future of the planet. Nonetheless, the importance of their field has taught them to be resilient.
When Arely López decided to study environmental studies at UCLA, she said her mother worried it would be too depressing of a field to pursue.
López, a third-year geography/environmental studies and political science student, feels trapped by the doom and gloom of her courses – which encompass climate change itself and the urgency to combat it. It is extremely stressful to constantly learn about rising sea levels and that the Earth will soon be uninhabitable, she added.
The Intergovernmental Panel on Climate Change predicted that severe heat, heavy precipitation and declining snow will escalate the severity of natural disasters in North America. In 2020, California wildfires burned more than 4.2 million acres, making it the worst fire season in the state's modern history, according to the California Department of Forestry and Fire Protection.
The politicization of environmentalism is another stressor for López.
"It's almost controversial to say you're an environmental science major or to say you're studying environmental studies," López said. "I think that sets us back in terms of progress we can make, because instead of trying to figure out solutions, we're instead arguing about whether this is a problem or not."
The United States is the second largest emitter of greenhouse gasses, but only 57% of Americans say they believe global warming is mostly caused by human activities, according to a Yale study on climate opinions.
But López has found some positive sides to her major, such as community outreach and social justice.
López remembers her family evacuating because of wildfires in her Riverside County hometown, which sparked her passion to reduce carbon emissions and promote sustainability in her community. For instance, López is currently involved in the Better Watts Initiative, where she helps research remedies for lead contamination in the area.
Yifang Zhu, an environmental health sciences professor, approaches environmental issues with optimism. Zhu, who studies the effects of air pollution on public health, said she believes Biden's presidency can bode well for creating federal actions that prioritize climate change.
Donald Trump's administration decreased spending limits for environmental research, negatively impacting Zhu and her colleagues' work, she said. Trump also pulled out of the Paris Agreement and cut back on environmental regulations regarding air pollution and climate change, which Zhu said upset her.
[Related link: Some faculty hope UC, US will take more aggressive action to combat climate change]
When faced with challenges as grandiose as air pollution, Zhu said she copes by articulating the issues in her mind and trying to figure out what she could do to deal with them.
Rena Repetti, a clinical and health psychology professor, said people vary widely in how they perceive and interpret the same situation, and that it can be frustrating to study something that feels like fighting an uphill battle.
She added that even though environmental scientists may believe they have an important message to communicate, they can fall into hopelessness if people do not listen to what they have to say.
Venezia Ramirez, who graduated with an undergraduate degree in environmental science last fall, said she was drawn to her major after learning that issues like pollution and industrialization unequally affected her community in South Los Angeles.
The lack of action to help disproportionately affected communities exacerbated her stress, Ramirez said. She added that she once felt frustrated when her professor assigned a reading that did not value the importance of helping communities like hers combat climate change, in favor of projects that would offset more carbon emissions.
However, Ramirez said she learned to cope by understanding the responsibility of fixing environmental issues does not fall on her shoulders alone.
Blumstein, who has been in this field for 20 years, shares the same sentiment.
"If we fail, it's not going to be because of my failure, or your failure, or any leader's individual failure," Blumstein said. "It's our collective failure that's going to be the reason for us failing."
Despite the mental toll, environmental studies students and professors feel inclined to continue their work because of its importance.
"These sorts of messages really can be a challenge to one's mental health," Blumstein said. "I want to go down fighting."
Instead of the dissatisfaction of her work simply sitting in an archive, Zhu's research on the effects of poor air quality can be used to help people, she said. As a doctoral student at UCLA, Zhu said she studied the health of people living near freeways, which helped pass California Senate Bill No. 352, which prohibited the construction of schools in air pollution hot spots.
For Ramirez, finding solutions to the environmental issues her loved ones face is a moral obligation. As long as the issues persist, she will continue fighting for the answers, she said.
"I have no choice," Ramirez said. "These are issues that are impacting my friends, my neighbors, my family."