Jordan Yanowitz jolted out of bed at 2:44 a.m. to find a glowing sky and turbulent winds shaking his window blinds.
Through the sound of his banging shades and thunder, he heard his parents yelling at his brother to come inside from their backyard where he had been sleeping, said Yanowitz, a third-year ecology, behavior, and evolution student who evacuated his home in Santa Cruz County because of wildfires.
It was Aug. 16, and the CZU Lightning Complex fire had just begun – a series of lightning-induced wildfires that burned more than 85,000 acres in San Mateo County and Santa Cruz County, according to Cal Fire.
Nearly three days later, Yanowitz said he and his family evacuated their house in Ben Lomond because of how large the fires grew. At the time, the fires were 0% contained, according to Cal Fire's CZU unit. Yanowitz's family stayed at their rabbi's house for a day and rented a beach house. After about a week, his family returned home, he said.
Several UCLA students are among the people who evacuated their homes because of the CZU Lightning Complex fire, which is one of many wildfires in California this year.
For some students, the wildfires coincided with their C-session classes, which ran from August to mid-September. Meanwhile, COVID-19 continued to disrupt daily routines.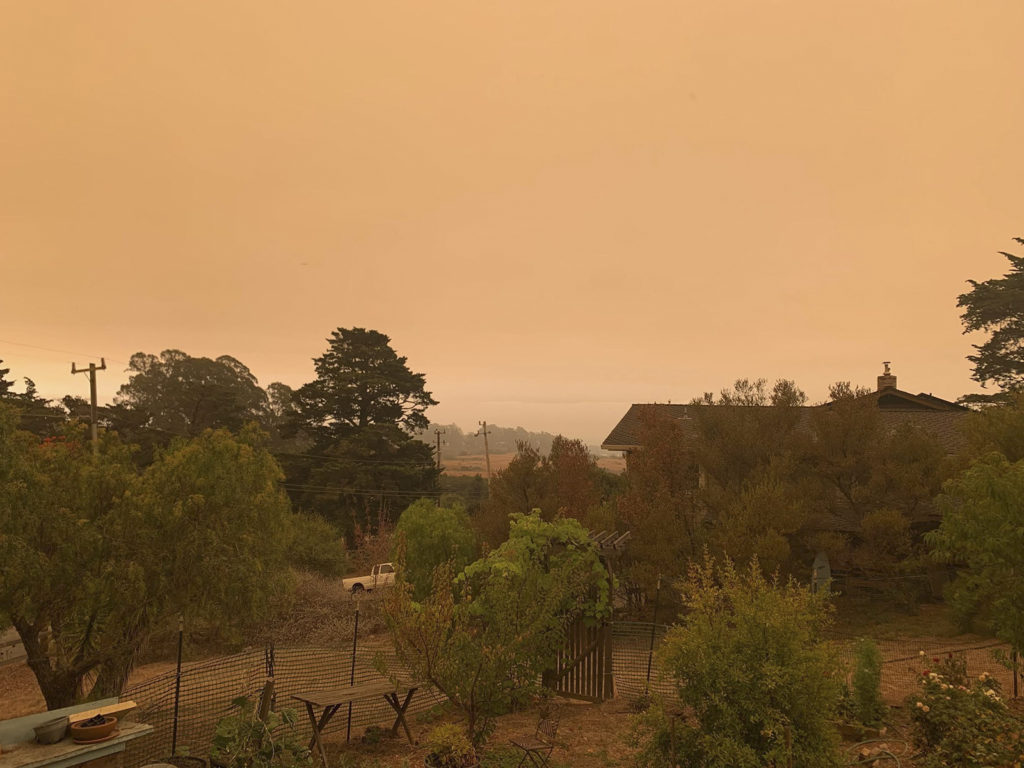 Starting in August, several wildfires spread across California, Washington and Oregon. The fires burned over 4 million acres in California, according to Cal Fire. While there are still some active fires in Northern California, the CZU Lightning Complex fire has been fully contained as of Sept. 22, according to Cal Fire.
When Yanowitz fled his home, he brought all of the belongings he would need in his Westwood apartment – he didn't know when he would be able to return.
Other than a change of clothes and some food, Jeremy Goldberg, a third-year chemistry student, packed a couple of old yearbooks, his notebooks and his childhood copy of "The Hobbit" when he evacuated from his home in Redwood City.
"I was worried about things that you can't replace," Goldberg said.
Although Goldberg's town did not issue orders to evacuate from their homes, he said he, his family and girlfriend, who was living with them at the time, decided to evacuate to his apartment in Westwood after the smell of smoke engulfed their house.
Ada Chung, a second-year psychobiology student, said the fires intensified her stress from her C-session courses.
Chung's hometown, Los Altos Hills, California, issued an evacuation warning on Aug. 23 to its residents, Chung said. Immediately after the warning, Chung's family packed their belongings and a week's worth of food supplies into their car.
Chung, who was taking Chemistry 14CL: "General and Organic Chemistry Laboratory II" and Psychology 100B: "Research Methods in Psychology" at the time, said her family almost evacuated. Chung said she knew she shouldn't have been thinking about her summer courses, but she was worried for her upcoming exams.
The evacuation warning for Santa Clara County was lifted one to two days later, Chung said. And despite preparing for the worst, Chung said her family ultimately decided to stay home because the fires were far from her hometown, giving her a sense of relief.
The fires also intensified Goldberg's preexisting stressors, from C-session and the pandemic. On top of evacuating his house, concerns about his upcoming C-session exams and the ongoing COVID-19 pandemic consumed his mind, Goldberg said.
When Goldberg was driving his family and his girlfriend away from their house, the sight of the wildfires burning the surrounding land on the highway concerned him. The intensity of the orange sky and the need to wear an N95 mask because of the fires – despite his car's being air conditioned and having filtered air — also alarmed him, Goldberg said. He added he also worried about the lack of supplies they had.
"(It was) like driving through the apocalypse with a go bag that (has) a change of clothes and a can of beans," Goldberg said. "(I was) like 'Wow, I'm really not prepared for this.'"
The timing of the fires was unfortunate, Chung said, adding that it complicated an already hectic year.
The fires forced Yanowitz and his family to give up COVID-19 physical distancing measures, he said.
Before the fires, Yanowitz said his family had not visited another household for five months because of the pandemic. However, because of the fires, they fled to their rabbi's home as it was the closest refuge from their home they could find, Yanowitz said.
Because the pandemic and fires occurred in tandem, Goldberg became unusually apprehensive.
"I didn't really think of myself as an anxious person ever, but it's kind of been a lot more like that recently," Goldberg said.
Goldberg and his family stayed in his Westwood apartment for a couple of days before they decided to return home after the fires did not advance closer to his residence.
"That was enough of a sign that it would be safe to stay back in the Bay provided that we closed all the windows and ran the air purifier," Goldberg said.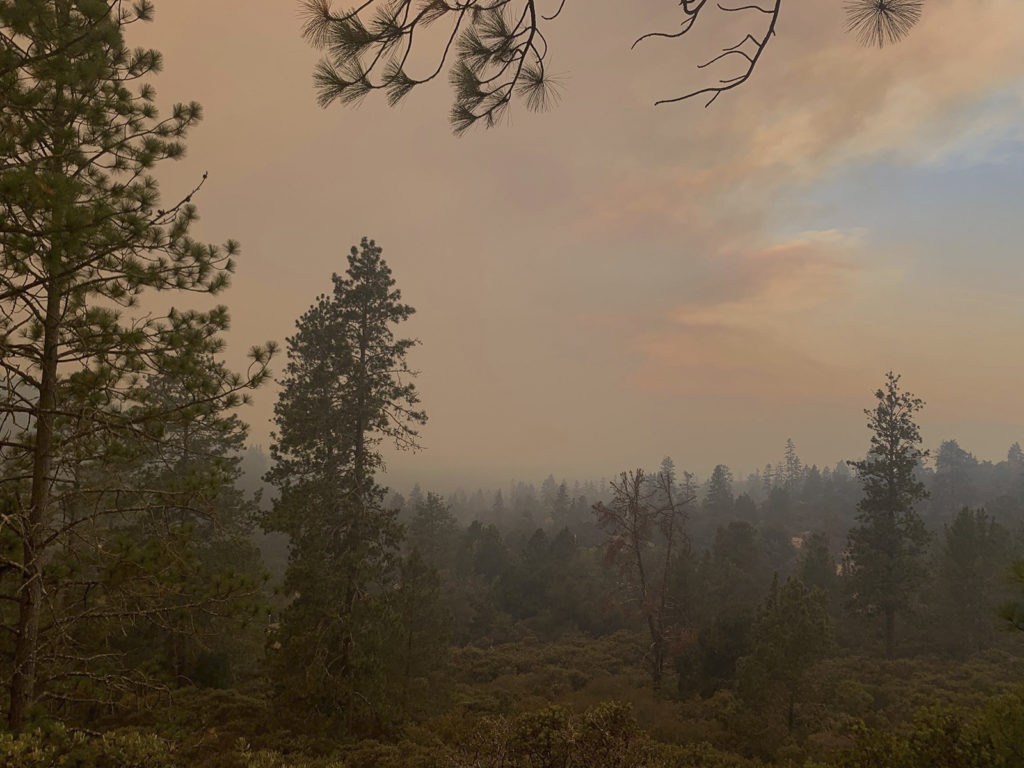 Yanowitz said he was lucky his house didn't burn down. The fires burned some of his friend's houses, he added.
"Once we got back there was a bit of 'We're free, we're safe,'" Yanowitz said. "Things will be a little more normal from now on."