Wellness from Home: Students find solace in caring for plants to help overcome stresses of pandemic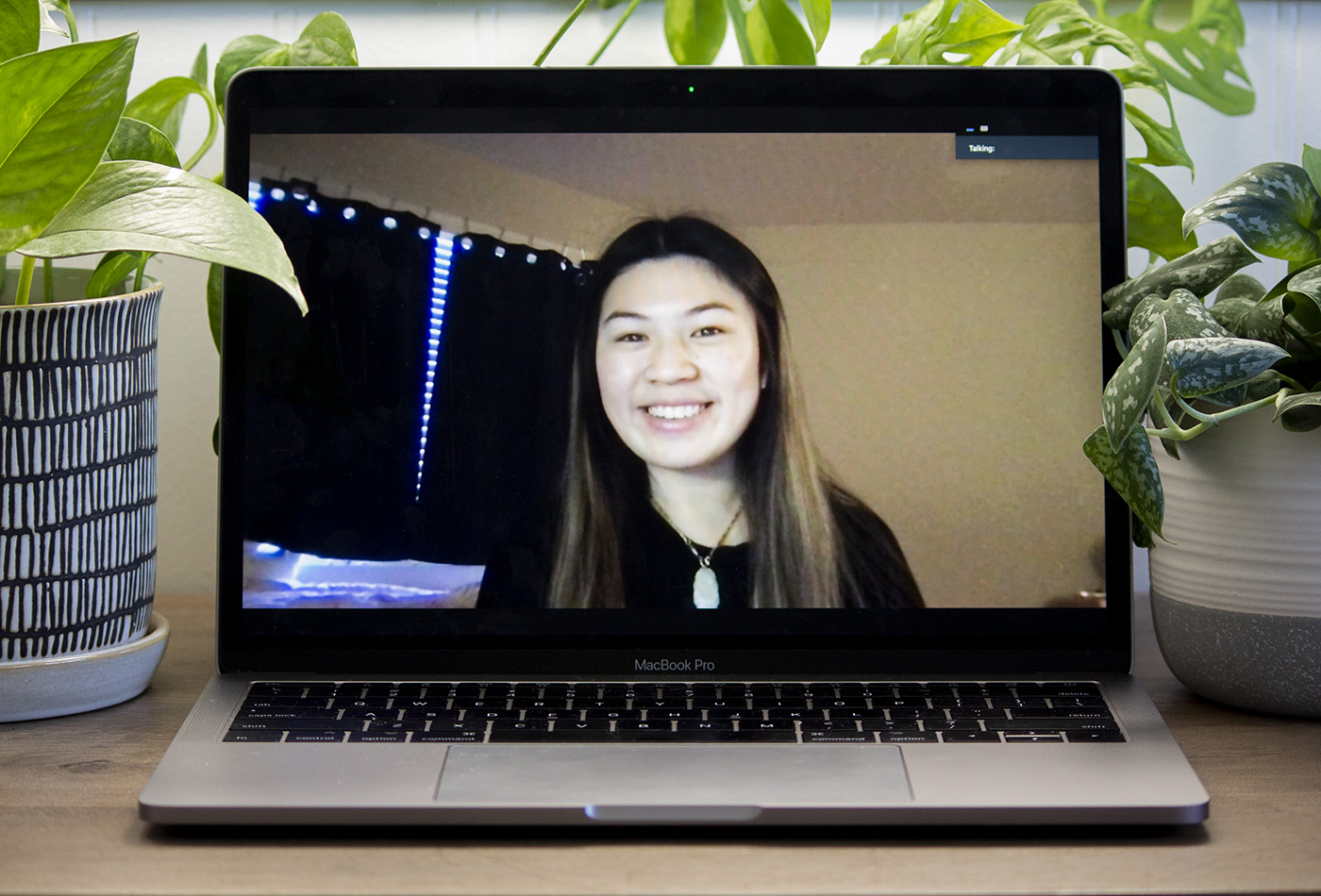 Third-year political science student Kayla Lam is one of many UCLA students who have used plants as a means of self-care during the COVID-19 pandemic. (Tess Horowitz/Daily Bruin)

From caring for plants to arts and crafts, many Bruins have taken up new hobbies to cope with various stresses throughout the COVID-19 pandemic. "Wellness from Home" will highlight the different ways Bruins have been practicing self-care during quarantine and how other students can begin prioritizing their mental health.
When the United States government attempted to bar international students from the country, Skylar Zhao sought comfort in her monsteras, alocasias and hoyas – just a few of the plants she keeps in her greenhouselike apartment.
The U.S. Immigration and Customs Agency announced in July that some international students could not remain in the U.S. if their fall course load was fully online because of the COVID-19 pandemic. Many international students were left wondering if they would have to return home.
Zhao, a fourth-year psychology and sociology student who was then living in Los Angeles, wondered if the policy would force her to return home to China.
"I was feeling a lot of anxiety but doing plant chores just really calmed me down," Zhao said. Every morning, Zhao would open her windows, set up the humidifier and water her plants.
ICE later rescinded the policy for returning international students, and Zhao is still in her LA apartment with her plants.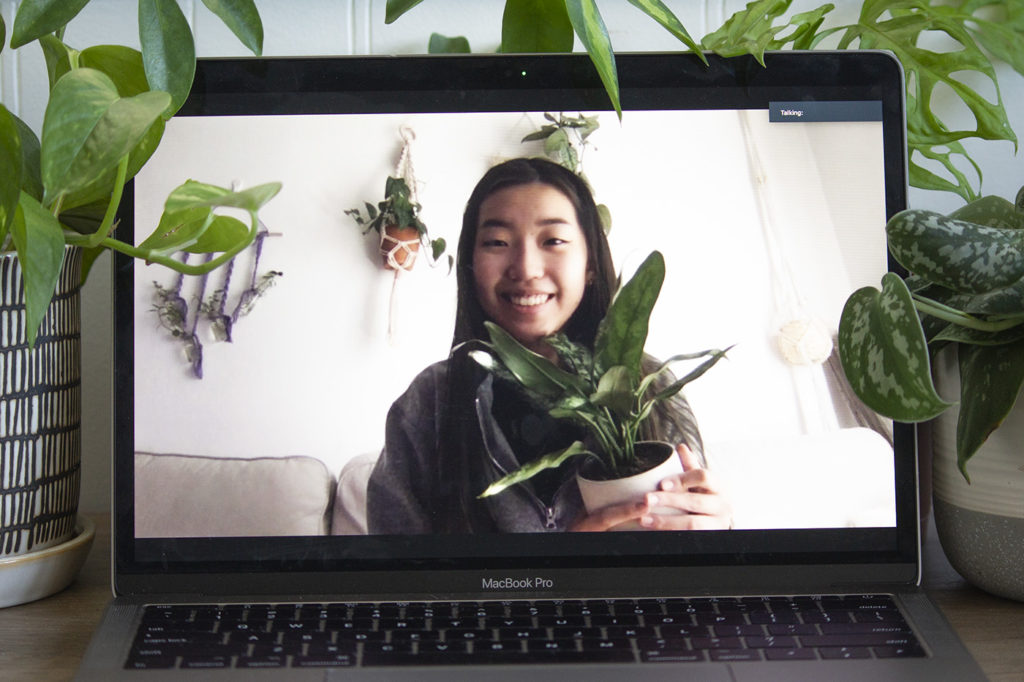 Students have wrestled with a range of stresses over the course of the COVID-19 pandemic – from near deportation to isolation for months on end. To cope, some have found solace in plants.
Lawren Sack, a plant physiology professor, said he has noticed an evolution of students' Zoom backgrounds, which he said have become increasingly junglelike.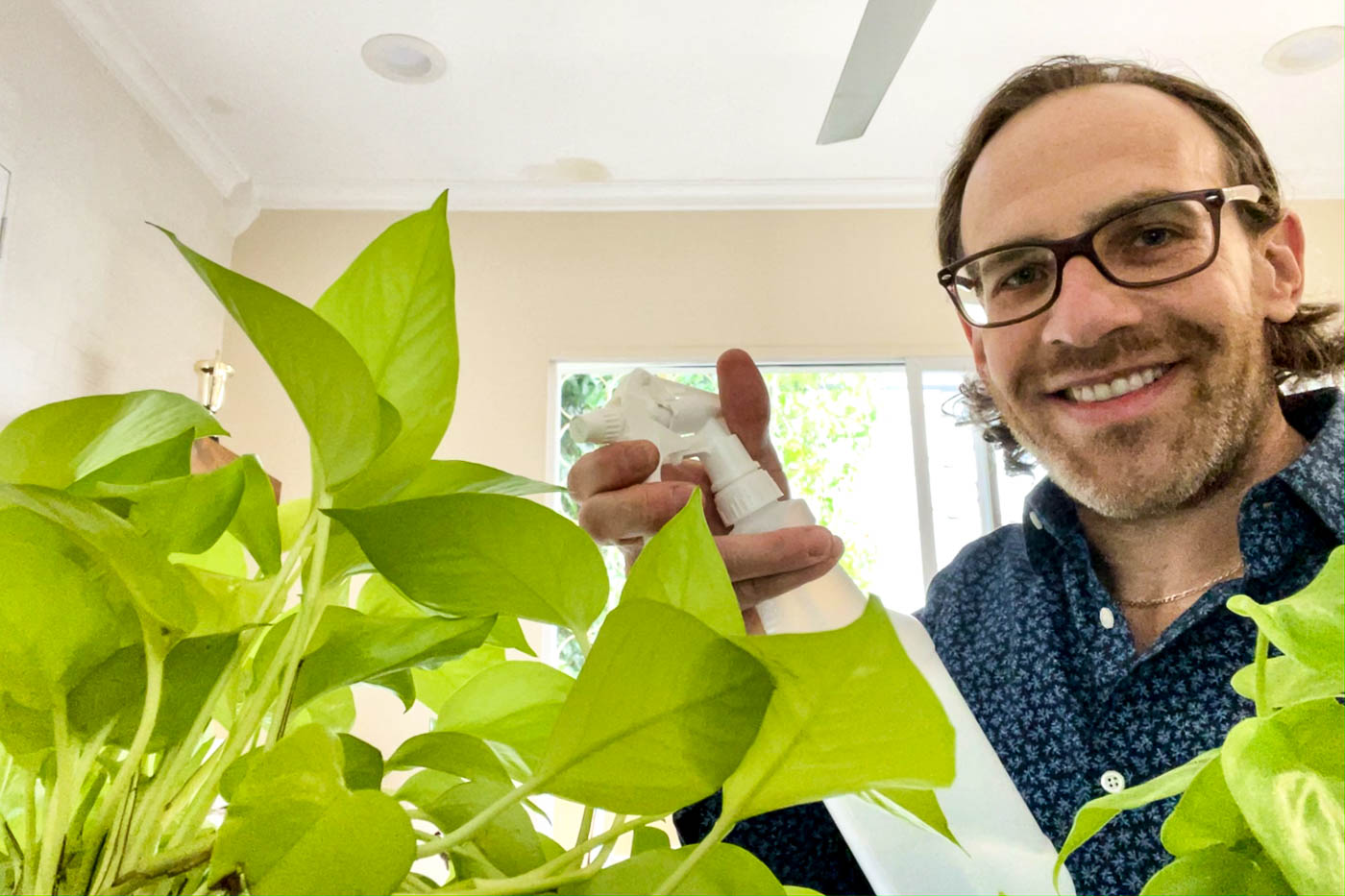 Taking care of plants is a form of self-care for Ramneek Hazrah, a fourth-year international development studies student who owns more than 20 plants. She said checking in on her plants serves as a way to check in on herself.
For example, Hazrah said she remembered to pay closer attention to her mental health after noticing that the leaves of her money tree began falling off.
"I overwatered it so now some of its leaves are falling out," she said. "It's a reminder that just because I might not see the physical effects as much of me not taking care of myself, still it exists."
Hazrah spends most of her time indoors because of the pandemic – which she said has taken a toll on her mental health. Caring for her beloved Chinese evergreen plant has been a distraction from her routine of Zoom classes and homework, Hazrah said.
She added plants have reminded her how important it is to bring the outdoors inside.
"I don't spend too much time in the mountains or fully encompassed by nature," said Hazrah, who lives in a metropolitan area outside of Washington, D.C. "So it's nice to have small reminders around the house that it is important to be surrounded by nature because it really does make you feel better."
Plants have helped ease Kayla Lam's transition to UCLA. The third-year political science transfer student said she struggled to balance her school and social life in her first quarter, but with the support of the transfer community and her plants, she managed to adapt.
Lam said her plants have kept her mental health in check throughout the pandemic.
"They kind of reflect what I'm feeling," said Lam, who owns a peace lily and snake plant. "I always look over at my plants and see if they need water or if they're drooping. If their soil is dry, then I'm kind of checking in on myself too like, do I need something? Do I need to go out for a day and just absorb some sunlight and have a mental health day?"
Beyond providing her comfort, Zhao's plants have also taught her patience.
Zhao said at one point, she had to transfer a plant whose roots were stuck and hard to separate from sphagnum moss. She ended up pulling a lot of roots off – which she said could have been avoided if she had been more patient.
"My UCLA brain was like, let's get it done, let's fix it right now, and I think that's something that's definitely worth learning," Zhao said. "You have to have patience. Sometimes you can't get what you want in the immediate next second, and you have to be OK with it."
Plants boost people's health – physically, mentally and spiritually, said Sack, who is also an avid plant collector. Now that people are stuck at home, the best way for them to improve their surroundings is to focus on plants, he said.
Plants also produce oxygen and can purify the air in a room – though the effect is less noticeable with only a few houseplants, Sack said. A stronger benefit is their ability to humidify the air, which can be helpful for people who live in dry areas, he added.
Plants also give people feelings of safety and comfort, which can be important for students dealing with anxiety from deadlines, high expectations and new surroundings, Sack said.
Because many students live away from their families, plants can give students a makeshift family, Sack said. In fact, plants are one of the oldest companions of humans, he added.
"On a deep level, we share ancestry with these beings," Sack said. "This is part of our family.
Nurturing plants is an easy and inexpensive means of self-care, said Justis Guardia, a fourth-year theater student.
Guardia enjoys painting her flower pots with friends, befriending the people who work at her local plant nursery and helping her family tend to their vegetable garden.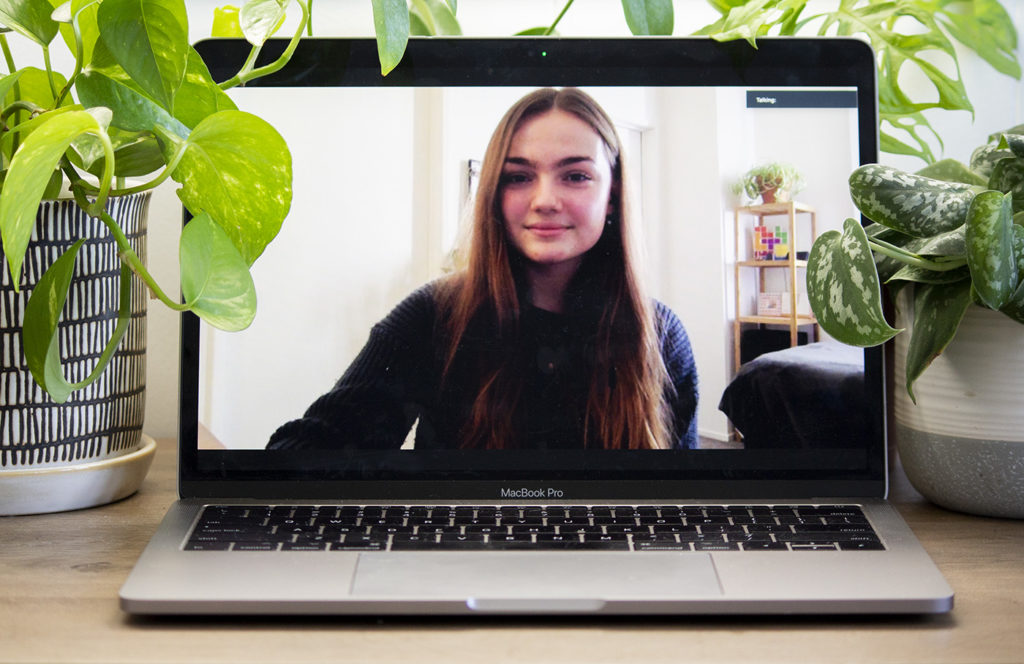 For those interested in becoming plant parents, Guardia's advice is to start small – it takes time to learn what each plant needs, so it is important to take it slow and find plants that need similar amounts of water and light, she said.
Hazrah said beginners should get plants that are easy to take care of and consider how much light an environment gets beforehand. For rooms with minimal sunlight, Hazrah recommends getting a snake plant.
Zhao said the most important factor to consider is that plants are here to bring happiness. Tending to plants and keeping them alive can be stressful, but with time, it becomes second nature, she added.
"It's not the end of the world when you kill a plant," she said. "Plants are replaceable – your mental health is not."