University officials are assessing SEVP decision impacting international students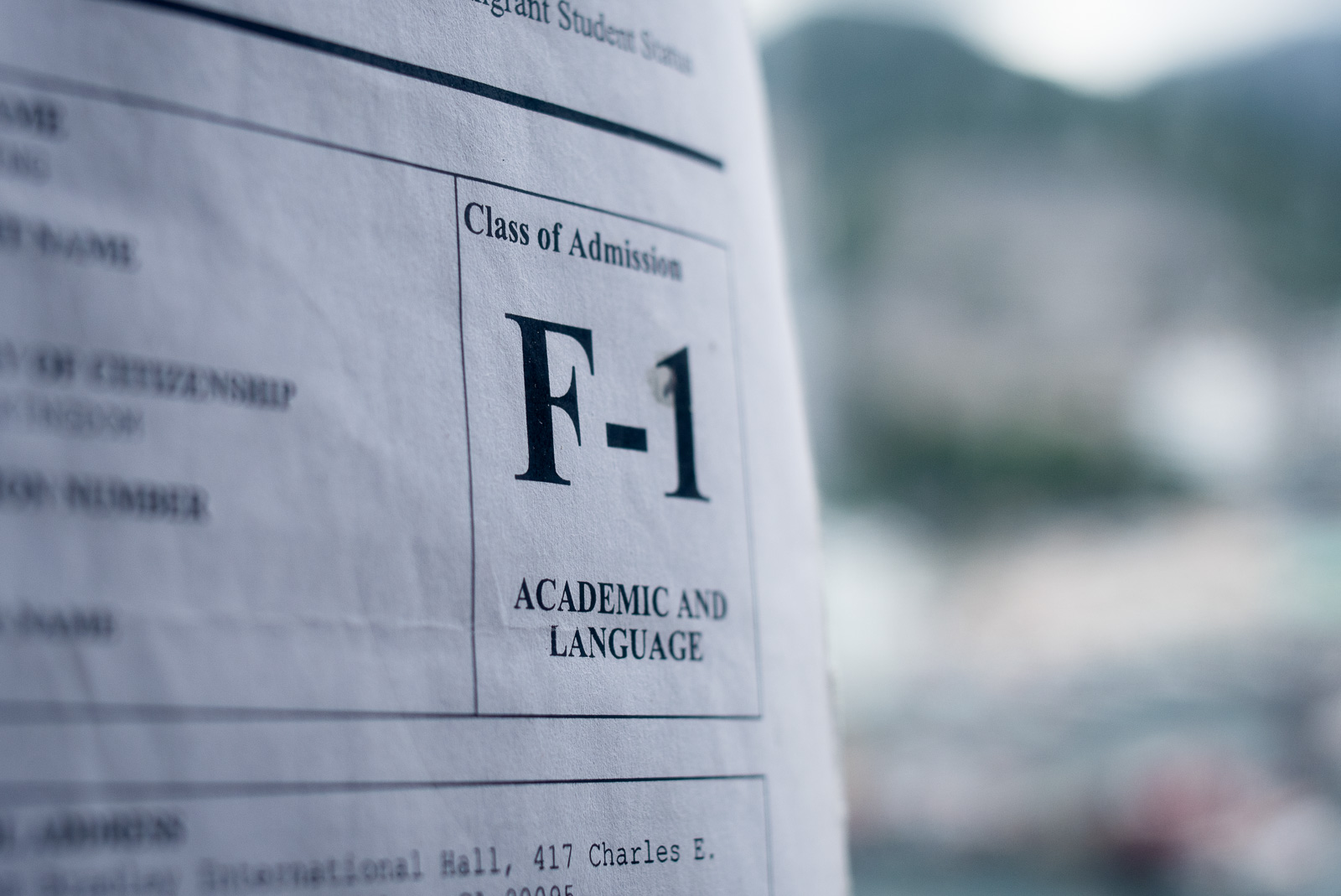 University officials are evaluating ICE'S modifications to the Student and Exchange Visitor Program's temporary exemptions that may require international students to leave the United States. (Lauren Man/Assistant Photo editor)
University officials are evaluating new regulations that could require international students at UCLA to leave the United States.
The United States Immigration and Customs Agency released a set of modifications to the Student and Exchange Visitor Program Monday. The new regulations state that students on an F-1 or M-1 visa cannot stay in the United States if they only take online classes in the fall.
Students enrolled in schools that are fully online must either leave the country, transfer to a school with in-person instruction or face "immigration consequences," including the initiation removal proceedings, the modifications state.
Additionally, students at schools on a hybrid model, which includes UCLA, must take at least one in-person class, according to the modifications.
The Dashew Center for International Students and Scholars said in a Facebook statement that it is evaluating the new modifications, but could not make a comprehensive assessment yet.
[Related link: Pandemic leaves plans up in air for international students despite policy changes]
University of California President Janet Napolitano said in a statement that ICE's announcement is puzzling because remote instruction is necessary to both protect public safety and allow students to continue their education.
"Challenges and uncertainty related to COVID-19 are already weighing heavily on students; now is the worst time to burden them further with anxiety," Napolitano said.
The UC is currently assessing how the modifications will affect international students and UC campuses, Napolitano added.
UCLA Chancellor Gene Block said in a statement that ICE's decision goes against UCLA's core values.
"UCLA is proud that we have attracted the best minds from around the world who have helped us build a vibrant learning community, advanced vital research and strengthened essential international collaborations," Block said. "This disruptive policy directive threatens to further burden our entire Bruin family during an already challenging global health crisis."
UCLA is working with the UC Office of the President to support their international student community, Block added.
The mathematics department is working with the UCLA administration and the Dashew Center to allow students to continue their education while still living in Los Angeles, said Don Blasius, the undergraduate vice chair of the mathematics department, in an email statement sent to students.
"We hope to be able to provide substantial innovation in order to allow students to get the in-person work, whether by lecture, discussion or tutorial, that they need," Blasius said.
Student Response
Chris Dang, an international student from Vietnam, said if he has to go back to Vietnam to finish his degree, he may never return to the U.S.
"(The U.S. is) not a welcoming place for people like us anymore," said Dang, a third-year economics student. "It used to be land of the free and had a lot of cultural diversity, but that apparently hasn't been the case.
Vanshika Arora, an international student from Kuwait, said the modifications took her by surprise.
Before the modifications were released, Arora planned to take all of her classes online and move into an apartment in Westwood. However, due to the modifications, there is a high possibility that she might have to leave the U.S., she said.
Arora said Kuwait's borders are closed — if she left the U.S., she would have to live with her relatives in India, away from her parents.
"These kinds of changes that sort of threaten my status in the U.S. as a student don't really sit well," said Arora, a third-year economics student. "It's quite worrying to decide very quickly what my plans for the next month are going to be."
Arora said she would like to see the university take action against imposing the modifications. She added she would also like to see in-person course options for international students that would allow them to stay in the U.S.
Several students and faculty also urged the UC to act against the modifications during the public comment session of the July 7 UC Regents special meeting.
"We urge the university to take assertive and immediate action against the temporary rule issued by ICE," said Mia McIver, a lecturer at UCLA, during the public comment session. "Don't let UC students be threatened with deportation."
After the public comment session, Regent Chair John Pérez said that although the UC Regents do not typically respond to items from public comment, he was moved by the modifications, and added that the regents will likely continue to discuss and respond to the changes.
The regents have a full board meeting scheduled July 28-30.
It's hard to navigate the circumstances, especially because the modifications are still new, Arora said.
"Overall, it's a very unfair situation … they put international students in," Arora said. "I'm hoping that there is some sort of action both on the student front (and) on the university to combat this and really try to advocate for our international students."