USAC recap – fall 2020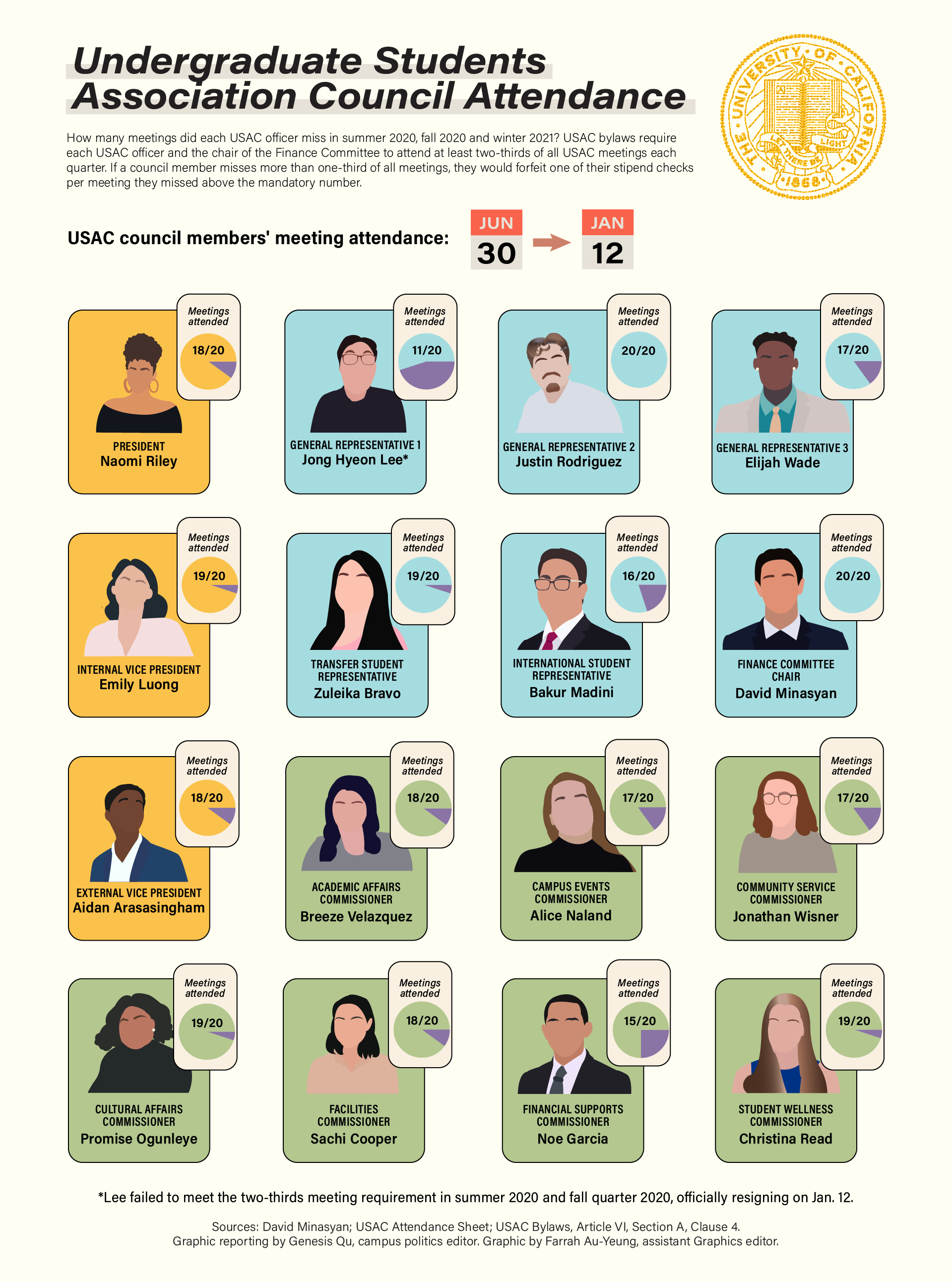 How many times have members of the Undergraduate Students Association Council missed council meetings?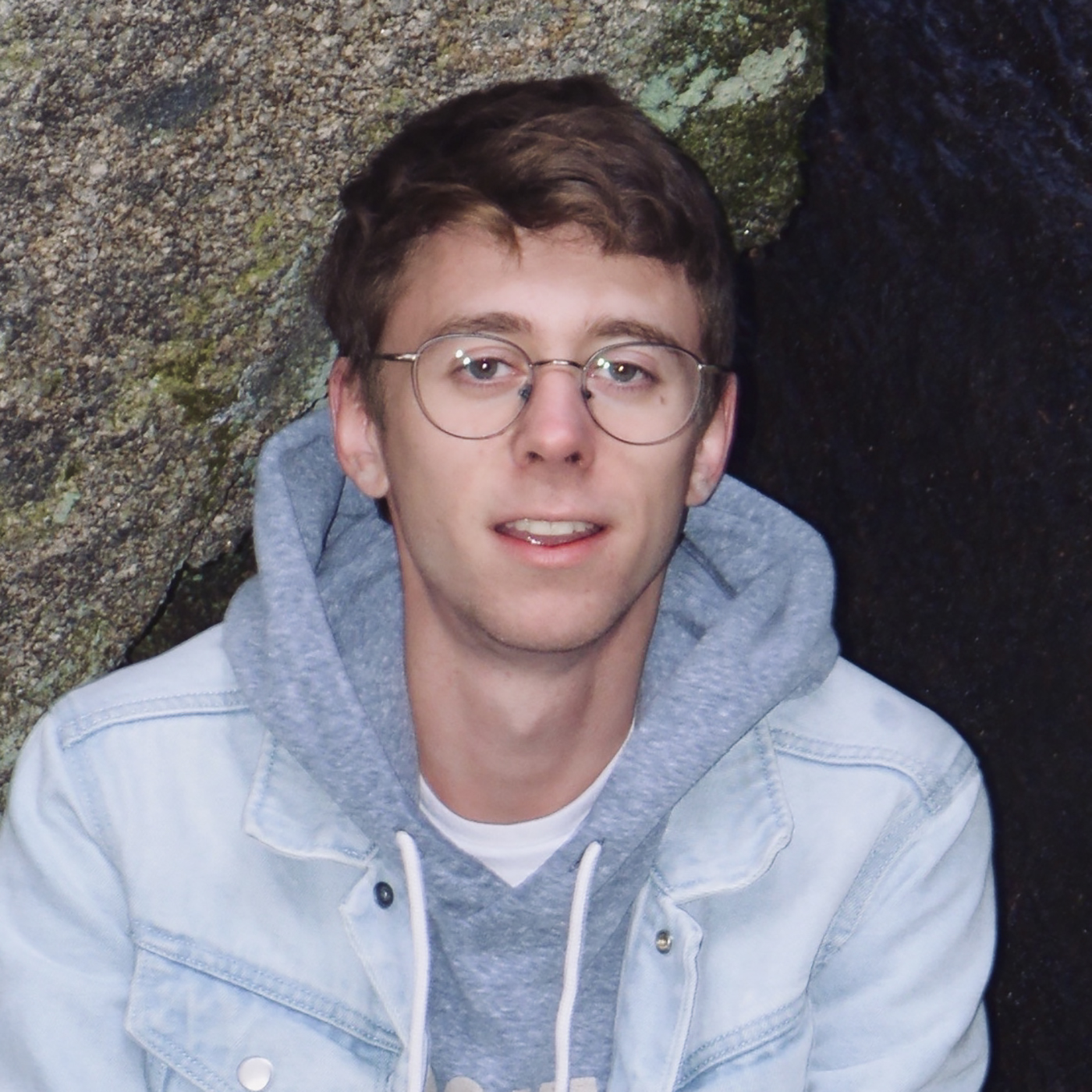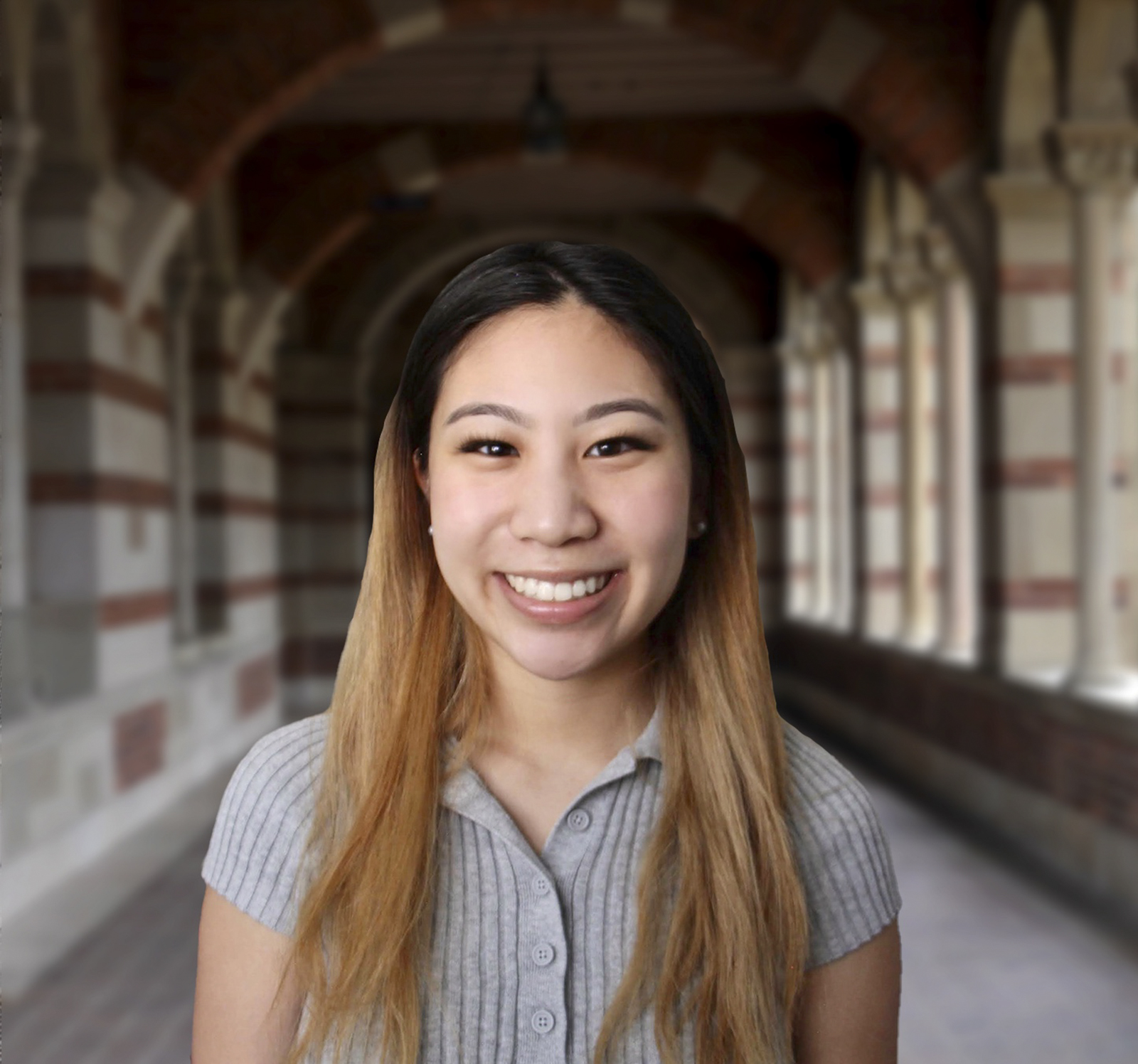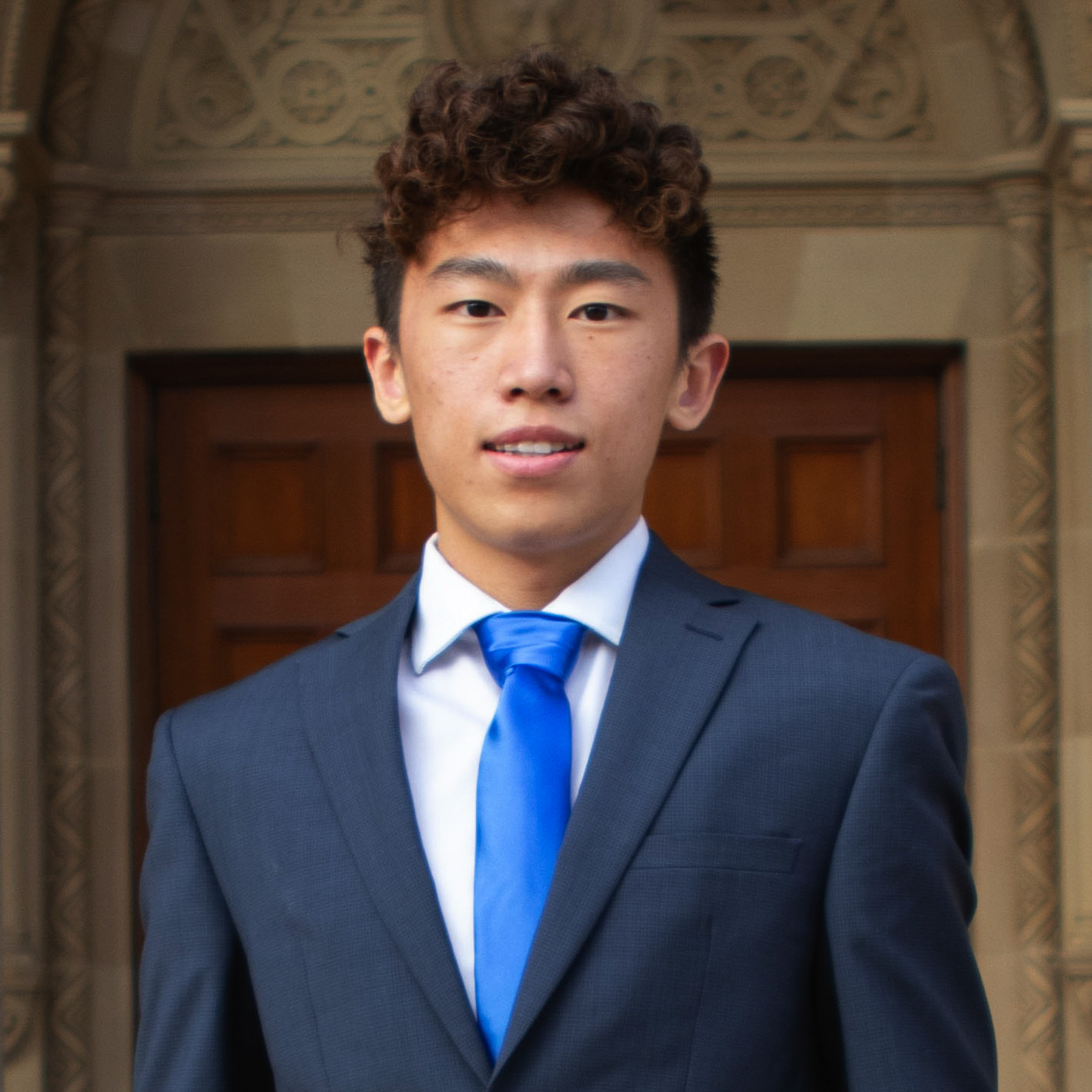 Correction: The original version of this article's graphic incorrectly stated General Representative 1, Jong Hyeon Lee, attended 18 out of 20 meetings. In fact, he attended 11 out of 20 meetings.
This post was updated Jan. 24 at 2:31 p.m.
Members of the Undergraduate Students Association Council spoke with The Bruin about how much of their platforms they accomplished in summer and fall.
Naomi Riley, president
Platforms: Naomi Riley pledged to create a Congressional Advisory Board to increase student input in USAC's decision making. She promised to bring student voices into administrative decisions at times of crisis and to institutionalize the Financial Aid Task Force into a more permanent organization. Riley's platform also included expanding the University of California's definition of basic needs to include transportation, sanitation and other essentials. She promised to create a Future Student Leaders of Color Conference for high school students.
The Congressional Advisory Board, which was created during the summer, now has more than 15 student member organizations, Riley said. She added that the council is passing bylaw changes to legitimize CAB within USAC. Riley also said she is working to pass a USAC constitutional amendment to formally institutionalize the board.
Riley said her office grew its social media presence to give students information and to collect student input through question and answer sessions. She added that her office held town halls and posted surveys to understand student concerns about the COVID-19 pandemic and the Black Lives Matter protests.
She said her office has been working to appoint students to advisory bodies and other administrative decision-making bodies on campus to make sure students are involved in conversations with administrators.
Riley said she hopes to transform the Financial Aid Task Force into an advisory board for Vice Provost Youlonda Copeland-Morgan to give administrators student input about financial aid.
She said her office is working to create an online resource hub to publicize information about resources from the Counseling and Psychological Services, specifically those that target marginalized communities.
The UC Office of the President has approved changes to the definition of basic needs to include transportation and hygiene needs, Riley said. She added that her office is pushing for UCLA to reflect the change in its policies.
Riley added that her office collaborated with D'Artagnan Scorza, the UCLA Alumni Association board of directors president, to prepare the Future Student Leaders of Color Conference. Her office will hold the conference virtually April 10, she said.
Emily Luong, internal vice president
Platforms: Emily Luong promised to provide labor rights education to student workers, create rent relief awards for students and use the funds from the IVP Off-Campus Living Fair to create an emergency fund for students. Luong promised to host workshops on how student organizations can use university resources. She also promised to increase communication between administration and student organizations and to increase student safety through the Campus Safety Alliance.
Luong said her office held two workshops on workers' rights for student workers and published a resource guide with information from the two workshops.
Luong said her office released a survey to assess how COVID-19 impacted students who pay rent. The survey showed that 29% of UCLA students surveyed could not pay full rent following UCLA's decision to host spring quarter 2020 online, according to an Internal Vice President's office Instagram post. Luong said because the funding campaign of the Rent Relief Awards started in week 10 fall quarter and during finals, it has only collected about $3,500 of its $10,000 goal. The award aimed to provide $250 awards to more than 40 students facing housing insecurity, according to an IVP office Instagram post. Luong added that USAC could provide additional funds to the award through the yearly surplus funds.
Luong said that she participated in two Campus Safety Alliance meetings in fall quarter. Luong added that CSA decided to exclude UCPD at each meeting and dissolved the police department's ex officio office in CSA.
Luong said the Transformative Justice Now Committee is working with campus organizations to propose an alternative to the Title IX process changes made by former Secretary of Education Betsy DeVos.
Luong said in an emailed statement that her outreach office created a website to get feedback from students on IVP initiatives, started a Reddit account for the IVP office and is updating the IVP office's website. Luong added that her Institutionalized Events office held five events about major mentorship, transfer career planning and resources, a Q&A with the UCLA administration, a game night, and pets and finals week preparation events. Luong added that the office is working with Rent College Pads – a website that offers listing services for students and landlords – to hold the Off-Campus Housing Fair virtually. Luong also said her office provided leadership development to 40 interns.
Aidan Arasasingham, external vice president
Platforms: Aidan Arasasingham promised to make the EVP office more accountable and to increase engagement with historically disenfranchised voting groups. He also promised to connect students with lawmakers to create affordable housing and student shelters in Westwood. Arasasingham ran to advocate for affordability measures at the UC level and to provide COVID-19 financial relief.
Arasasingham said in an emailed statement that his office worked with Riley to create a Congressional Advisory Board to build accountability within the EVP office. The office helped to bring in advocacy and community-based organizations to guide USAC advocacy, he said.
The EVP office expanded BruinsVote's focus on historically disenfranchised voting groups, he said. More than 2,400 students registered to vote through BruinsVote, he said.
Arasasingham said he brought local lawmakers closer to students when his office hosted a town hall with 2020 LA District Attorney candidates Jackie Lacey and George Gascón.
Arasasingham said he also formed the Bruins for Prop 16 coalition to fight for affirmative action at the UC.
He added in an interview that his office addressed unforeseen issues, such as the movement for racial justice and the federal government's policy to limit entry for international students. He said his office had policing and visa platforms with the district attorney.
His office is advocating for college affordability, tuition stabilization and financial aid reform through meetings with the President Joe Biden-Vice President Kamala Harris transition team, Congressional leadership, federal partners and other student associations across the country, he added.
Arasasingham said in the interview he is advocating for digital equity at the state and federal level, such as by promoting digital broadband access.
He added that he will continue to hold conversations with the UCOP to make sure the UC has a plan to vaccinate students.
His office is leading a systemwide student workers job audit to identify job losses, gaps in job opportunities and the pandemic's impacts on student finances, he said in the emailed statement.
Jong Hyeon Lee, former general representative 1
Platforms: Jong Hyeon Lee ran to increase USAC's transparency to the student body and to cut down students' costs. Lee also promised to improve elevators on campus to save time and money.
Lee did not respond to requests for comment. He resigned at the Jan. 12 USAC meeting, during which he said he planned to declare nonattendance at UCLA, which would make him ineligible for office.
Justin Rodriguez, general representative 2
Platforms: Justin Rodriguez promised to work with the Student Labor Advocacy Project of UCLA to uplift the voices of student workers. He also promised to collect and share data on student worker conditions and experiences. Rodriguez also said he would advocate for expanding mental health services for all students.
Rodriguez said his office held a student worker town hall in collaboration with the Office of the Internal Vice President and the UCLA Labor Center in fall quarter to understand conditions of student workers at UCLA.
Rodriguez added that his office established a student worker guide to give students access to job and basic needs resources in LA.
His office hosted the Demystifying Mental Health orientation with CAPS, All Brains, a group representing neurodivergent students on campus, and Active Minds, a group advocating for mental health awareness and education, he added.
Rodriguez said his office plans to build a mental health support coalition to advocate for further funding for CAPS and other mental health resources.
His office is creating a Student Workers Initiative to represent student worker interests, he added.
Rodriguez said he is working with Facilities Commissioner Sachi Cooper for Buy Your Values at UCLA, which is a project advocating for UCLA stores to focus on worker democracy and sustainability.
Elijah Wade, general representative 3
Platforms: Elijah Wade ran to increase equity for lower-income students and to use workshops and technology to connect USAC with the student body. He also promised to hold the UCLA administration accountable and increase transparency.
Wade said his office passed a resolution calling on UCLA to protect student-athletes' agency and autonomy amid the COVID-19 pandemic.
He added that his office spoke with Sen. Cory Booker and Sen. Richard Blumenthal about creating a National Student-Athlete Bill of Rights. His office also spoke with California Gov. Gavin Newsom about the COVID-19 pandemic and how the state can support student-athletes, Wade said.
His office researched ways to allow students to exchange meal swipes to support low-income students, Wade said.
He added that his office started conversations in USAC to brainstorm ways to streamline a process to collect student input.
His office helped create the UCLA Black Student-Athlete Alliance, Wade said.
Wade said he appointed Igbinoghodua Isibor, a football player at UCLA and a fourth-year psychology student, to sit on the UCLA Committee on Intercollegiate Athletics.
Christina Read, Student Wellness commissioner
Platforms: Christina Read promised to install hygiene products and increase food security for students. She also promised to collaborate with the Bruin Consent Coalition and the Campus Assault Resources and Education program to create a guide for students involved with Title IX investigations. Read also said she would support different student groups, such as parenting students and students with disabilities, with new programming and resources.
The Student Wellness Commission uploaded weekly reports on Instagram to let students know about SWC events, she said. Her office also collaborated with Swipe Out Hunger, an organization addressing food insecurity, to spread awareness about food justice at Food Fridays, a food justice campaign, Read said.
She added that the SWC funded 190 students for their basic needs through a basic needs subsidy program. SWC held a Health Equity Summit to spread awareness in September about the health system's impact on underrepresented groups, Read said.
She added that SWC is getting permission from the Westwood Village Farmers' Market to start a gleaning program in which markets donate their extra food to food pantries.
Read said her office originally wanted menstrual hygiene dispensers installed on campus by June but postponed the process because of the pandemic. Her office is continuing the conversation by suggesting possible buildings to place the dispensers and is waiting for UCLA administration to run cost estimates, she added. Focusing on COVID-19 safety has prevented her office from establishing a clear deadline, she said.
Her office also had to pivot from its food access platform because of the pandemic to instead publicize food resources through events such as Food Fridays, she said.
Read said her office hopes to hold another panel to focus on new Title IX regulations and distribute the information through social media posts or videos.
She added that her office created a demystifying health insurance packet to give students information about navigating health insurance at and outside of UCLA. The packet will be released on her office's website, she said.
Noe Garcia, Financial Supports commissioner
Platforms: Noe Garcia promised to connect low-income students with resources on campus and online. He also said he would provide financial support and information sessions and cut costs amid the COVID-19 pandemic. Garcia also promised to build on existing programs in his office, such as the Bruin Card Fee Waiver Program and academic resource rental programs.
Garcia's office originally planned to create an on-campus or virtual center that consolidates multiple resources for low socioeconomic status students. However, because of the COVID-19 pandemic, his office focused on creating a financial opportunities center to advise students and promote newsletters from FSC and other USAC offices, Garcia said. The center would also promote mental health, financial wellness and other events hosted by the university financial aid office, he added. Garcia said he plans to open the center at the end of winter quarter.
Garcia added that the FSC formed a COVID-19 student task force that delivered more than $280,000 in COVID-19 relief funds to 1,120 students. This was a continuation of the program started by the previous FSC office, Garcia said.
Garcia said he set up bi-weekly meetings with the Financial Aid and Scholarships office to establish more open communication. He added that he invited Ina Sotomayor, the director of Financial Aid and Scholarships, to USAC meetings to address students' questions about their financial aid packages when the university assigned default financial aid housing status to certain students without notice.
Garcia said he will focus on improving the chat bot available on UCLA's FAS website by the end of winter quarter.
The FSC also worked with the UCLA FAS office to create housing guides and student loan informational publications on social media to educate students, Garcia said.
The FSC is still contacting administrators about reducing school costs, Garcia said. The office is implementing a program to reimburse about 50 students for their iClickers, Garcia said.
Garcia said the campus affordability committee is also working to publicize scholarship opportunities, financial resources and guides for students on the FSC website. His office has worked with other USAC offices to create the student worker resource guide, he added.
FSC contacted local employers in Westwood to gather a list of available jobs for students, created student discounts at printing companies in Westwood and collaborated with organizations like the UCLA Community Programs Office to publicize food resources.
Promise Ogunleye, Cultural Affairs commissioner
Platforms: Promise Ogunleye promised to support and provide space for cultural activists. Ogunleye also promised to push for more funding for the Black Resource Center. She also said she would loosen the Arts Restoring Community Fund guidelines to give more funding opportunities to cultural groups on campus.
Ogunleye said she created safe spaces to support activists at times of turmoil. She added that she created healing spaces to discuss sexual assault awareness after the UC changed its Title IX guidelines.
Ogunleye said her office publicized art on their social media to represent different underrepresented communities.
CAC also helped post and transcribe recorded performances of different artists, Ogunleye said.
She added that the diversity tours committee held events to highlight Black and Brown owned restaurants and businesses across Los Angeles.
Ogunleye also planned Bruin Bash in collaboration with the Campus Events Commission, she added. She also worked with UCLA Strategic Communications to review the Bruin for Bruin initiative, which showcases artwork from the UCLA community.
Ogunleye said that while UCLA agreed to establish a Black Resource Center on campus, the administration is still talking to the Afrikan Student Union at UCLA about plans for the center. She added that she will continue to advocate for the Black community on campus and make sure they are funded.
Ogunleye said her office changed the application period for ARCF from a hard deadline to a rolling deadline to ensure more student organizations can apply. Ogunleye also said her office changed some application questions to focus on accountability for how organizations track their funds. CAC expanded the items funded to include technology equipment and software so organizations can transition to online smoothly, she added.
Alice Naland, Campus Events commissioner
Platforms: Alice Naland promised to expand diversity in Campus Events Commission programming. Naland also promised to offer more events on the Hill and to hold events for off-campus students. She said she would provide more opportunities for student feedback. Naland was a Daily Bruin photographer from 2018 to 2020.
CEC diversified their events by ensuring guests for Zoom events were of different backgrounds, as well as having a variety of types of events, Naland said. The office held events such as a comedy set, a cooking class, sessions from smaller musical artists and a discussion on body and wellness led by an actress, she added.
Naland said she hopes to continue collaborative programs with larger, student-run organizations such as the SWC, CAC and UCLA Radio. CEC plans to work with smaller organizations in the upcoming quarter to reach more students and share CEC's budget to provide groups with more resources, she added. Naland also plans to use the CEC social media to hear students' suggestions about the offices' events.
Naland said her office is holding events focused on wellness and is working on ways students can communicate outside the Zoom platform to limit Zoom fatigue.
Naland added that she is hoping to hold fewer time-sensitive events to include students from different time zones. Naland said she hopes to continue to use the office's fund to provide student giveaways.
Jonathan Wisner, Community Service commissioner
Platform: Jonathan Wisner promised to expand the Community Service Commission van fleet, which provides transportation to commission-related groups. He also promised to restructure the UCLA Volunteer Center to support volunteers and service organizations and provide general liability insurance for service organizations.
The CSC expanded its van fleet by six vans, Wisner said. The office worked with USAC bylaws to redirect money to create a funding body for transportation, which allocates up to $4,000 for transportation per service organization, Wisner added.
CSC increased the funding cap on the annual Community Activities Committee funding application for the first time in decades to $10,000, allowing service organizations to increase their work capacity, Wisner said.
CSC provided student feedback on the relocation of the UCLA Volunteer Center to Student Affairs and assisted its transition online, Wisner said.
CSC held its first Mental Health Awareness weekend with 12 sessions hosted by nonprofits, student organizations and faculty, Wisner said.
He added that CSC held the first virtual Volunteer Day in partnership with the Volunteer Center, which was attended by around 1,000 students.
The office is working to introduce a Fiat Lux class on service education and a workshop at the annual IMPACT Conference, Wisner said.
CSC plans to reinstate the UCLA sponsorship program, which will give service organizations the opportunity to apply for general liability insurance and the right to use the UCLA name, Wisner said. This will also provide sexual assault and molestation insurance, allowing service organizations to resume working with schools that now require it, he added.
Sachi Cooper, Facilities commissioner
Platform: Sachi Cooper promised to increase student groups' access to funding opportunities. She promised to improve campus infrastructure and to support students with disabilities. She also promised to create campus spaces that better address student needs.
The office amended The Green Initiative Fund guidelines to broaden the definition of sustainability with more accessible and environmental justice language, Cooper said. The office held weekly funding allocation meetings for students' presentations and additional meetings to work on committee improvement initiatives, Cooper added.
The office established a timeline for the summer 2021 Metamap release, which will add accessible bathrooms, routes and entrances to the campus map, Cooper said. The office presented a proposal to UCLA about a Disability Cultural Center, Cooper added. She added the commission is currently looking for a space to house the DCC.
The office advocated for students experiencing homelessness through the safe parking proposal, which would give students who sleep in their cars overnight a safe parking lot, Cooper said. The office is making the campus's infrastructure more sustainable by providing student feedback on the university's Landscape Master Plan, which includes solar panels, native plants and student gardens.
The office audited UCLA infrastructure on social media by introducing the history of how buildings on campus are named and evaluating whether some buildings should be renamed.
The office reformed the Office Space Allocation Committee to begin focusing on student needs instead of space distribution, Cooper said. The office also secured private funding for OSAC, which she hopes will attract more members who will become committed to the OSAC mission, she added.
Breeze Velazquez, Academic Affairs commissioner
Platform: Breeze Velazquez promised to expand the Books for Bruins program for students who need study spaces or technology. She promised to study the effects of an optional standardized test and to provide internship information to students of color. She also promised to provide healing spaces for marginalized students and to connect students with the UCLA administration and the Academic Senate.
The Academic Affairs Commission held a fundraiser for Books for Bruins, raising $1,000 for textbook scholarships, Velazquez said. The office also held meetings with the library to expand laptop accessibility and internet connectivity, she added.
The office spoke with students on their experiences with standardized testing, Velazquez said. She added that the office met with academic senators about the equity of standardized testing, which is now optional.
The office created BruinOpp, a page on the AAC website which compiles job and scholarship opportunities for undergraduate students.
The AAC secured a safe space for the Muslim community and hosted events including a post-election healing space and a Black Lives Matter healing space, Velazquez said.
The office created an AAC newsletter as well as an online input form to connect students with administrators, Velazquez said.
Zuleika Bravo, transfer student representative
Platforms: Zuleika Bravo promised to collaborate with campus organizations to increase engagement with transfer students, create a Summer Bridge Program for transfer students and reach out to veteran students and commuter students. Bravo also said she would advocate for more financial support for transfer students at the UC level.
Bravo said her office created a student-led Transfer Awareness Training that provides awareness of the transfer experience.
Bravo said her office appointed two transfer representatives to the Student Fee Advisory Committee, making it the first time the committee has transfer representation. She added her office appointed two transfer students to the USA Judicial Board and another two transfer students to the Academic Senate.
Bravo added that she introduced two resolutions that USAC passed unanimously to support parenting students and formerly incarcerated students, respectively. The first resolution called on the university to support parenting students' efforts for equitable basic needs through financial support, affordable housing and child care. The second resolution called on UCLA to create a prison-to-school pipeline and to support the Bruin Underground Scholars Program, which academically supports formerly incarcerated students. Bravo also plans to introduce a resolution to the UC Student Association to give parenting students receive systemwide support.
Bravo said she is working with the UCOP to defend transfer students' interests both at the campus and UC level.
Bravo said she plans to reform USAC bylaws to increase the Office of the Transfer Student Representative's power to appoint students to campus committees.
She also said her office is trying to hire a director for the Transfer Student Center, a position that hasn't been filled in over a year.
Bakur Madini, international student representative
Platforms: Bakur Madini promised to push for more diverse meals at dining halls and make resources from the UCLA Dashew Center for International Students and Scholars more accessible to students. He also said he would bridge student organizations with the UCLA administration and expand outreach to international student applicants.
Madini said his office prioritized advocating against harmful immigration policies that denied entry for international students who are not taking in-person classes.
Madini added that he also advocated for Chinese international students who were adversely impacted by former President Donald Trump's tension with China and his immigration policies.
Madini said he worked with other UC campuses to create the first conference for international students and the UC international student association under UCSA.
Madini said his office has been working with the Academic Affairs commissioner to advocate for academic accommodations for international students.
Madini said he has been working with the USA Elections Board to encourage international students – especially incoming students who haven't been to campus yet – to vote in the elections and run for USAC offices.
Madini added that his office is conducting a survey, with the support of the Academic Senate Committee on International Education and the Dashew Center, to assess the effects of the pandemic on international students.
Madini said his office is working to arrange meetings between international students and UCLA administrators in the future.
Madini said he is asking the UCLA administration to open a one-unit in-person class that would allow international students to come back to campus.