Groups for formerly incarcerated students aim to reject stereotypes, offer support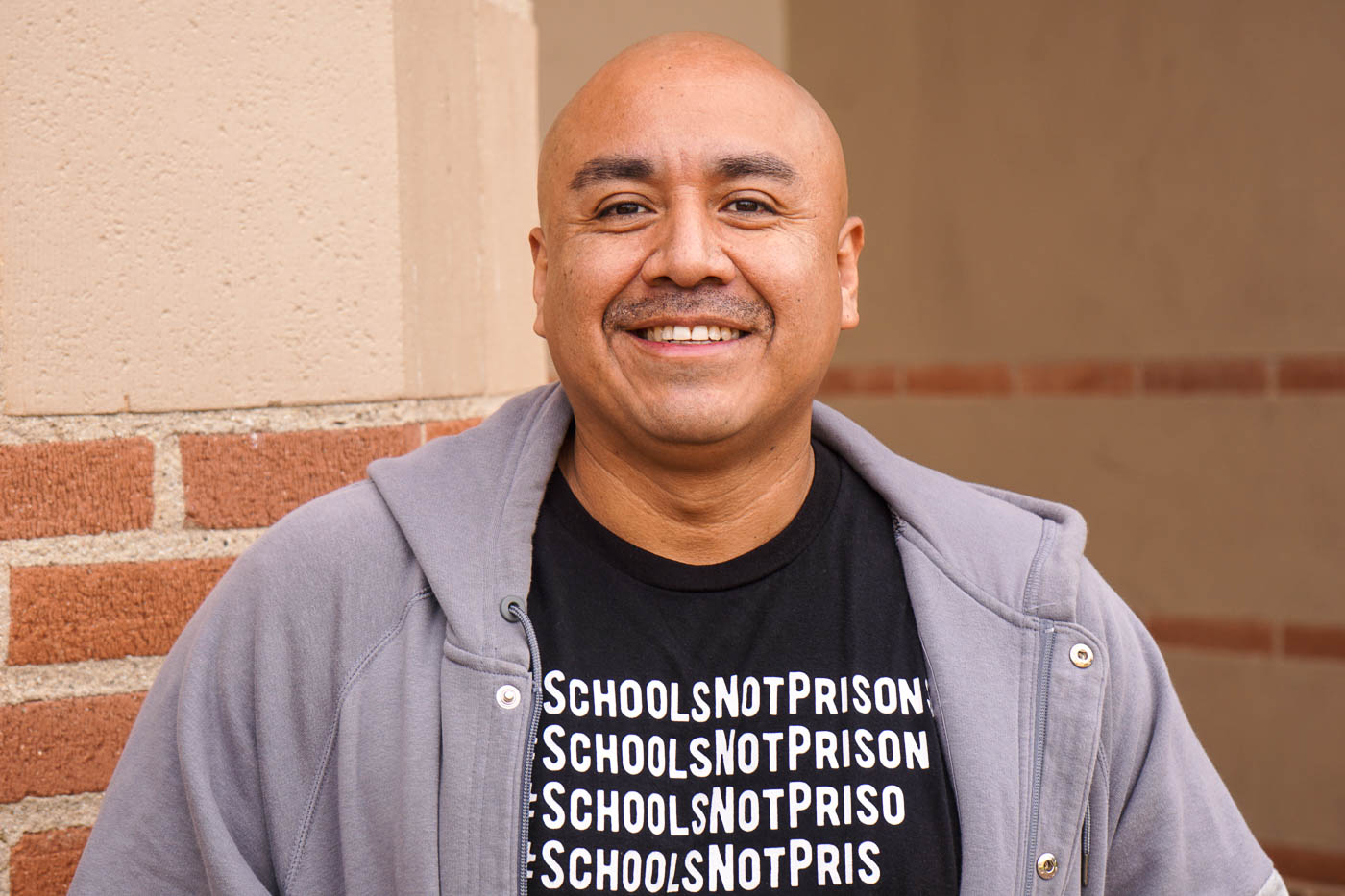 Alberto Lule, a fifth-year art student, said through the Underground Scholars Initiative at UCLA, he can carry his experiences from his incarceration as a badge of honor. Some formerly incarcerated students and students impacted by the incarceration of a loved one are using mindful language and USI to advocate for their community and dismantle negative perceptions. (Antonio Martinez/Daily Bruin)
Rodrigo Vazquez wants to change the conversation around formerly incarcerated students.
Vazquez, who is formerly incarcerated, said people should not ask formerly incarcerated students what they did. Instead, people should consider the wider context of their incarceration, he said.
For example, people should ask why society allows the carceral system to disproportionately affect Black and brown people, said Vazquez, a social welfare graduate student.
Some formerly incarcerated students and students impacted by the incarceration of a loved one are dismantling negative perceptions and advocating for their community at UCLA.
"People research us, … they say they're experts on our lives, but we feel like we're more experts on our own lives than people that interviewed us," Vazquez said. "So we try to go from being researched to doing the research, from people writing about us (to us publishing) our own books."
Another aspect of changing the narrative is using mindful language and terminology, said Maritza Lopez, a fifth-year art history student. Lopez is not a formerly incarcerated student, but she has a brother who has been incarcerated for eight years.
People should not reference formerly incarcerated people as convicts or inmates because it perpetuates a negative perception of the community, she said.
"I always personally say people are good," Lopez said. "In my experience and my brother's, poor decisions are made because of limited (access to) resources and environments … we don't choose to grow up in. We're just there."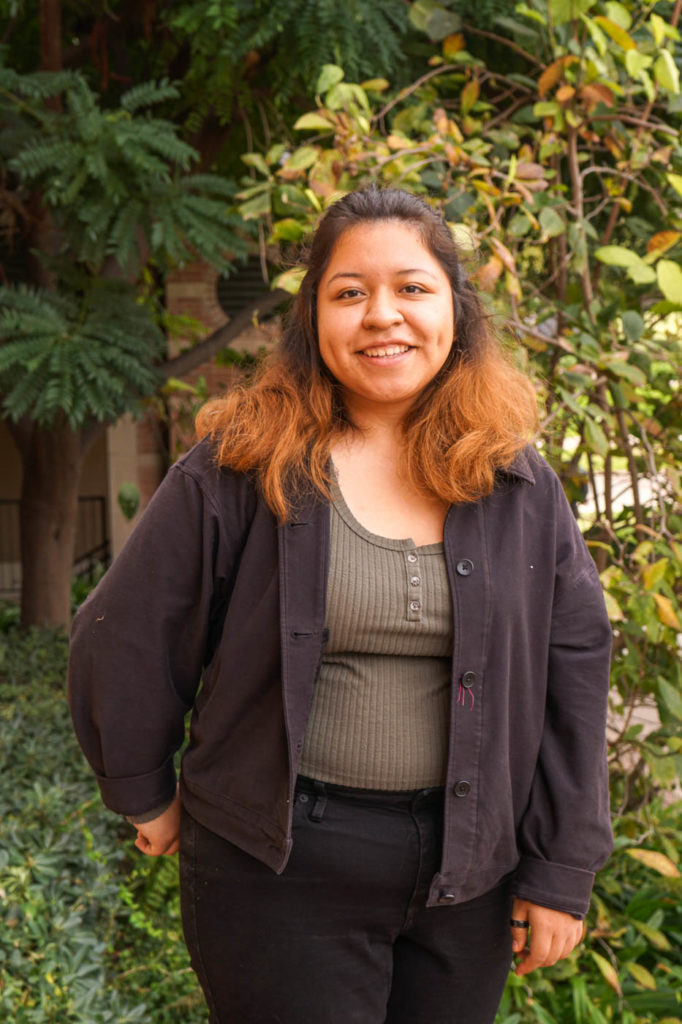 For some students, the Underground Scholars Initiative at UCLA is a community where they can explore their identities. USI is an on-campus student group that advocates for and connects those who identify as formerly incarcerated or system-impacted.
[Related link: Student group for formerly incarcerated sees first graduating class]
Alberto Lule, a fifth-year art student, said USI gave him a community he could identify with, which in turn encouraged him to embrace his identity as a formerly incarcerated student. Through USI, he added he can carry his experiences from being formerly incarcerated as a badge of honor.
"When you become a part of UCLA, you want to be a part of things, be a part of fraternities, be a part of organizations," he said. "For a long time, there was no face for people like myself. That kind of stuff can make you feel invisible."
Lopez said she felt comfortable asking members of the USI things like how to put money into her brother's phone so that she could pick up when he called. She added these are issues that few of her predominately white art history classmates would understand.
"One of the common sayings in prison is that you're not doing time by yourself," Lule said. "There's usually a loved one helping you or accepting your phone calls or writing you letters. Those people are being affected by the system. … It's traumatic."
Diana Rivera, a fourth-year African American studies and Chicana and Chicano studies student, said her brother spent time in jail when she was a teenager. Rivera's brother has since passed away, but USI gave her a space to heal and help others who have had similar experiences, she said. Rivera is not formerly incarcerated.
"Even just having a space to talk," she said. "I remember one time (Lopez) asked me (about my experience), and it was a place I didn't cry because she understood what I went through."
There are resources at UCLA available for system-impacted students, according to an emailed statement from the Bruin Underground Scholars Program, founded in 2019 to support the academic experiences of formerly incarcerated and system-impacted students.
The Prison Education Program, for example, teaches courses for women and youth who are incarcerated. The Bruin Underground Scholars Program also provides formerly incarcerated and system-impacted students individual support, workshops and socials.
[Related link: UCLA students, incarcerated individuals discuss social justice in joint classes]
The Bruin Underground Scholars Program plans to partner with USI to gauge the needs of formerly incarcerated students, increase awareness around the challenges they face and develop appropriate support and resources.
USI does not have its own space on campus to gather, Rivera said. When campus was open, it used the UCLA Transfer Student Center or the Undocumented Student Program's office to hold meetings, she added.
Now, USI meets over Zoom, but when campus reopens, it will not have its own space to come back to, Vazquez added.
Having space for formerly incarcerated students on campus is important so that they can find a place for themselves and feel that they belong at an institution like UCLA, Vazquez said.
He said it goes back to showing that formerly incarcerated people have potential.
"The image of somebody incarcerated is that they don't have value," he added. "These are the people that are going to get out and probably go back in. And these are people that society doesn't want to address and kind of forces them to kind of hide in the shadows of communities."
The fact Vazquez and other formerly incarcerated students attend UCLA dispels this notion, he said.
"Part of the reason it is important for us to identify as formerly incarcerated is not to romanticize our experience of being incarcerated," Vazquez said. "But to say that this is something we've been able to overcome."
Lau is currently the Outreach director. She was previously the 2020-2021 features and student life editor and a 2019-2020 News contributor for the campus politics beat.
Lau is currently the Outreach director. She was previously the 2020-2021 features and student life editor and a 2019-2020 News contributor for the campus politics beat.