Week two: Campus to reopen in fall, body cameras for UCPD, basketball victories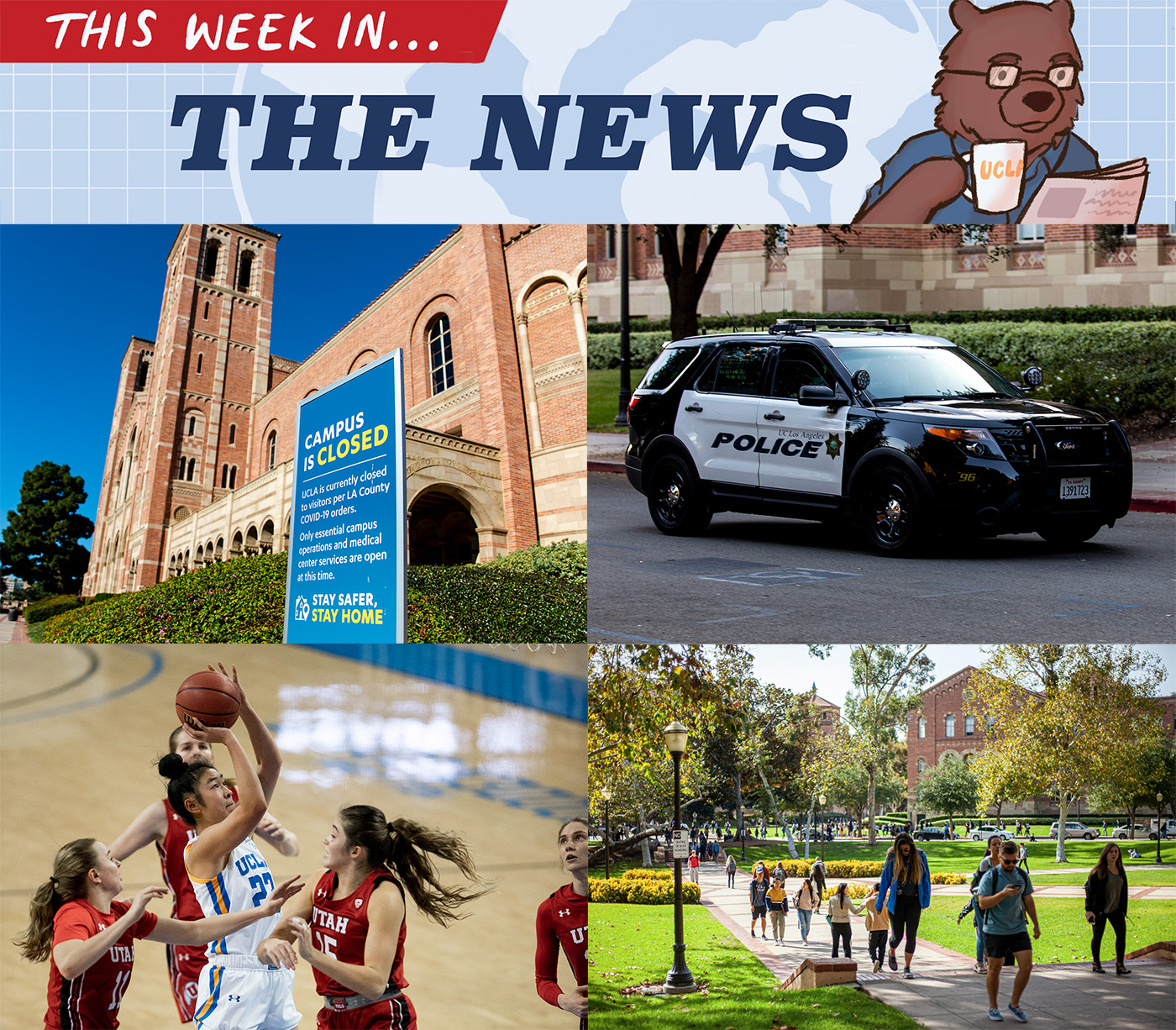 (Clockwise from top left: Ashley Kenney/Assistant Photo editor, Justin Jung/Daily Bruin senior staff, Daily Bruin file photo, Jason Zhu/Daily Bruin staff)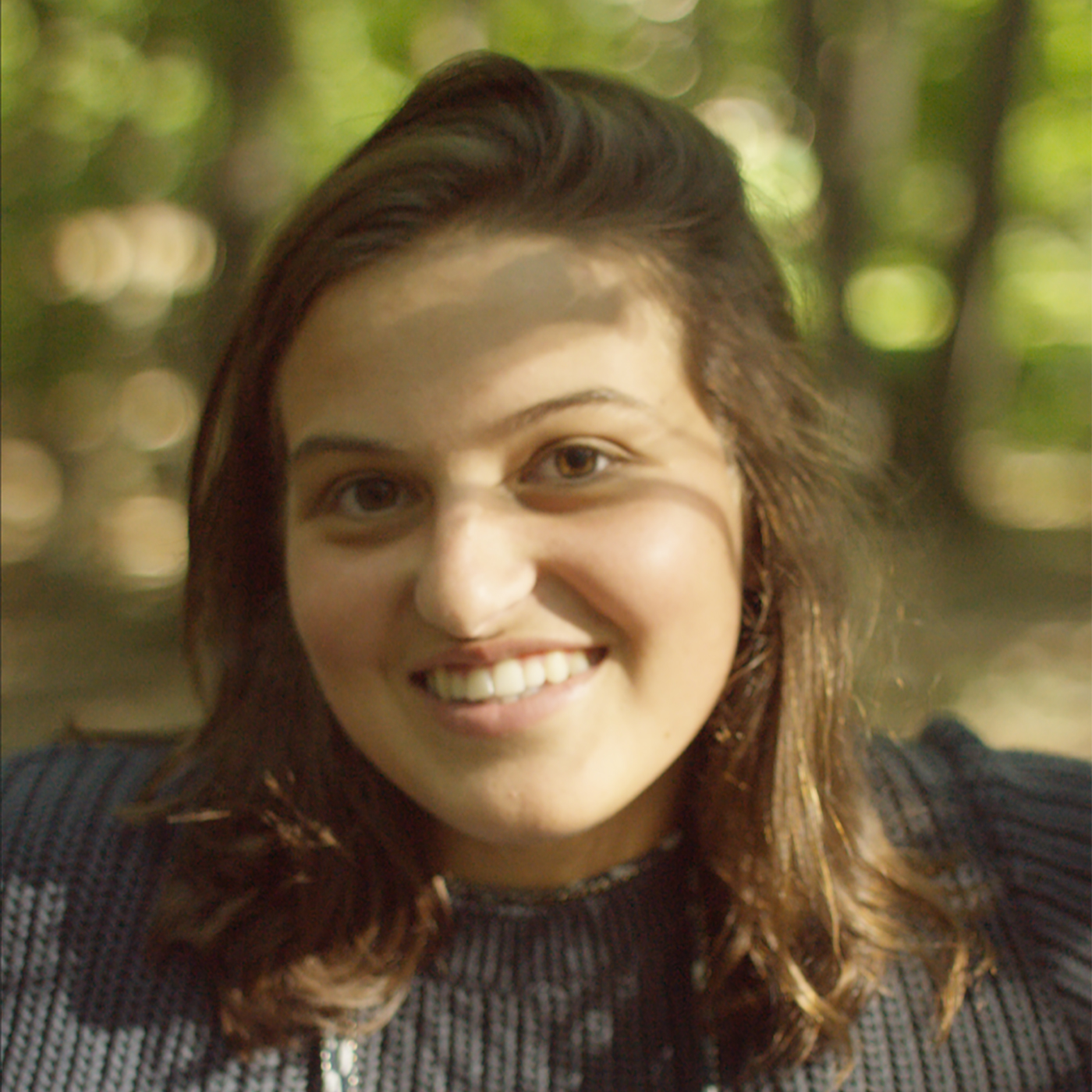 This Week in the News serves as The Quad's space for reflection on current events at and around UCLA. Every week, Daily Bruin staffers will analyze some of the most significant stories to keep readers up to speed.
After months of uncertainty, the fate of future quarters is becoming clearer as UCLA announced a remote spring quarter with plans for an in-person fall. New body camera policies and open textbook initiatives have also kept the UCLA community on its toes this week. Bruins have also found chances to celebrate with UCLA men's and women's basketball victories this week.
University police implemented body cameras Jan. 1 to comply with a UCPD policy requiring police officers to use body cameras when responding to disturbances or ongoing crimes.
Although the policy was approved in 2016, UCPD spokesperson Scott Scheffler said in an emailed statement that finding body camera vendors, updating the police department's information technology infrastructure and COVID-19 restrictions delayed the policy's implementation.
University of California Office of the President spokesperson Stett Holbrook said in an emailed statement that police departments at each UC campus are using a local version of the UC's proposed body camera policy until the University finalizes common guidelines for the use of body cameras on all UC campuses.
Undergraduate Students Association Council President Naomi Riley said body cameras alone do not hold police accountable for their actions, while Andrew Guerrero, co-founder of the No UCPD Coalition, said body cameras fail to rectify larger systemic issues within police institutions.
The California Public Interest Research Group, a student activist organization, is seeking to create a grant program for open textbooks across the UC system, said UCLA CALPIRG chapter chair and fourth-year history student Prab Rai.
Open textbooks are cheaper, if not free, to use because they are published under open licenses. These licenses enable professors to customize and tailor textbooks to their specific courses.
On the other hand, senior vice president of communications at the Association of American Publishers John McKay said a transition to open textbooks is not necessary, given many textbook publishers now give students more affordable alternatives, such as rental and online versions of textbooks.
Executive Vice Provost Emily Carter announced remote-only instruction will continue through spring quarter, with the exception of limited in-person or hybrid classes to train essential workers, in a statement issued Jan. 11.
According to the statement, UCLA faculty and staff that currently work remotely will continue to do so until June 30, except for certain staff and faculty, including those who work at UCLA Health, the David Geffen School of Medicine and the School of Dentistry.
Regulations released by the LA County Department of Public Health and UCLA's COVID-19 Response and Recovery Task Force informed the decision to remain remote until fall, Carter said in the statement.

UCLA has yet to decide whether summer session classes will remain remote or be in-person.
On the same day as the remote spring quarter announcement, the UCOP announced all UC campuses plan to hold in-person classes by fall quarter.
According to the press release, UC students, staff and faculty will be able to safely return campus and in-person activities in fall quarter depending on the availability of the COVID-19 vaccine.
UC students can expect their individual campuses to announce further plans on a fall return in compliance with local and state public health guidelines.
UCLA women's basketball defeated Utah 92-67 on Sunday, with redshirt senior guard Natalie Chou scoring a career-high with 28 points during the game.
Women's basketball previously beat Oregon 73-71 on Jan. 3. The team is currently ranked fourth in the Pac-12 with a 7-2 overall record.
The women's basketball team will go on to play Washington State on Sunday.
UCLA men's basketball also scored a win this week, defeating Washington State 91-61 and maintaining its undefeated 6-0 conference record.
The game on Thursday saw the Bruins score the most points in a regulation game since Dec. 1, 2019, and in a Pac-12 game since a 93-88 win over USC on Feb. 28, 2019.
The Bruins will take on the Huskies on Saturday.