Theater review: Audience members can be a 'Citizen Detective' in online production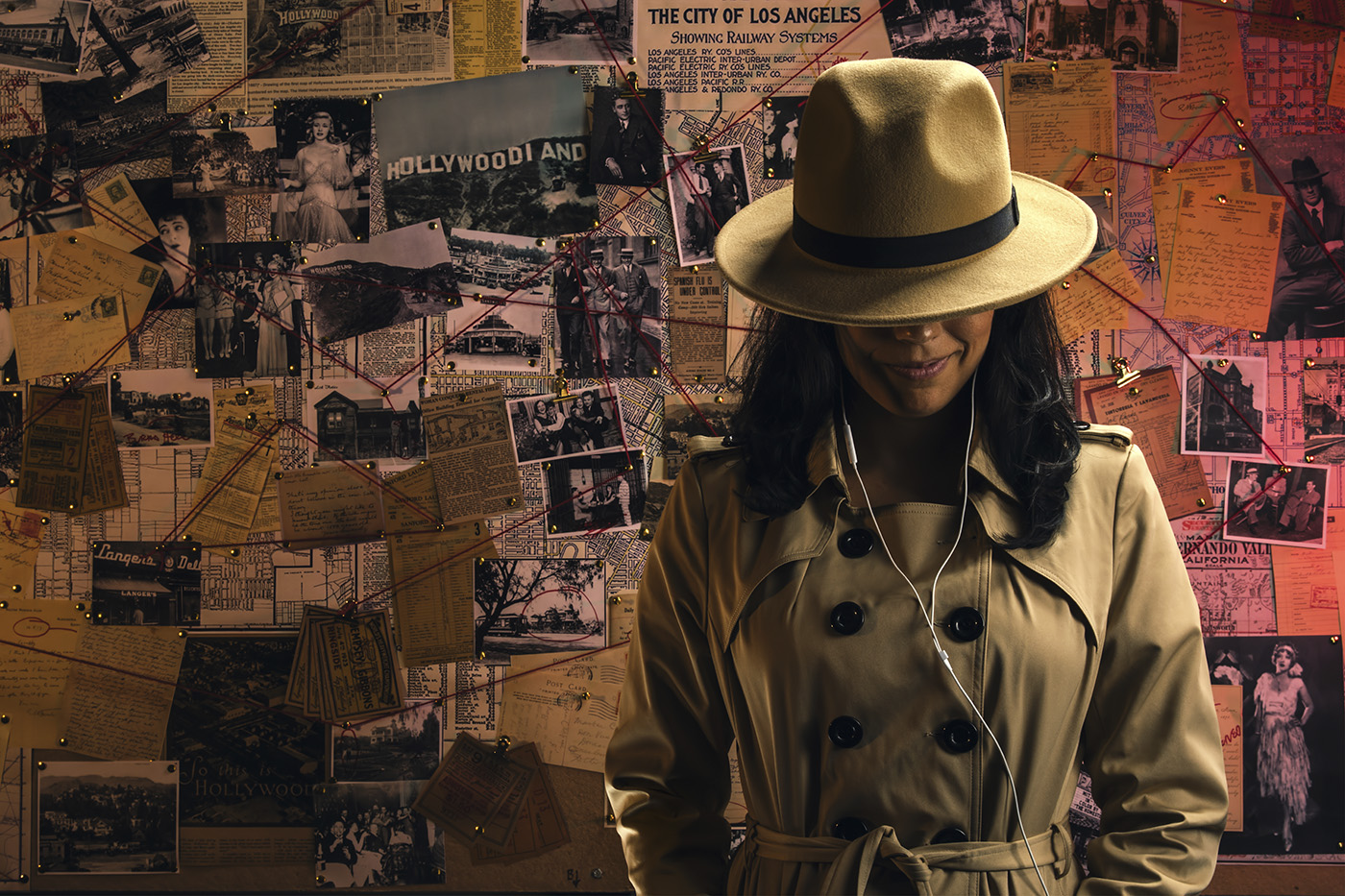 "Citizen Detective"
Nov. 12 - Feb.7
Online
$65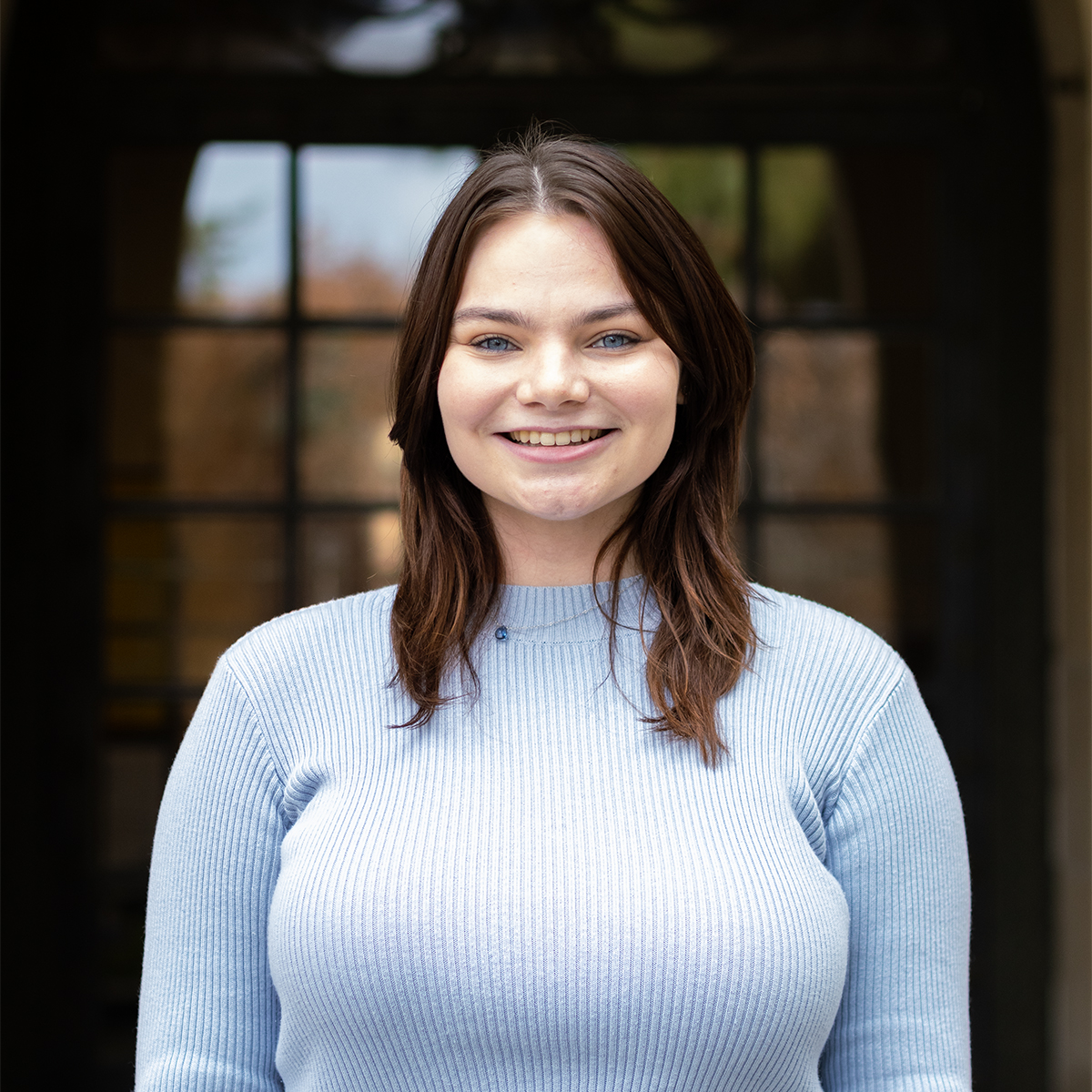 "Citizen Detective" lives up to its name as audience members become the lead investigators in an unsolved murder case.
Launched by the Geffen Playhouse's online Stayhouse Theater and running until Feb. 7, "Citizen Detective" takes an interactive approach to theatrical productions. Two true crime enthusiasts, Mickie McKittrick (Mike Ostroski) and Andrea Piedra (Paloma Nozicka), guide the audience in cracking a case based on the real-life unsolved murder of William Desmond Taylor – a popular Hollywood director and actor from the 1910s and early 1920s.
Before the virtual stage draws open its curtains, audience members take a pre-show personality quiz that sorts them into six groups, one for each suspect that they read about as their first assignment. The show begins when Mickie, a best-selling true crime author, enters the Zoom call and presents a series of rhetorical questions about whether the audience believes people are inherently good, to which he sarcastically tells those audience members that the seminar is not for them and that those who believe the opposite are more than welcome to stay.
Mickie then continues breaking the fourth wall, explaining how he will navigate the audience through the case. As he describes the rules of engagement for sleuthing, Andrea interrupts for the first – and certainly not the last time – to share her love of true crime, mentioning her podcast, "Hit Me Baby with True Crime."
[Related: Book review: 'Ready Player Two' falters with repetitive plot, troubling undertones]
Mickie's visible annoyance with Andrea parallels the contrast between common characters in true crime fiction – the traditionalist Sherlock Holmes types versus new wave, amateur sleuths. Shutting down Andrea's shameless plug, Mickie allows the audience to participate for the first time by asking them what it means for a suspect to have motive, means and opportunity.
The groups split off into their respective breakout rooms to discuss the case and later return to the main room, where Ostroski's one-on-one conversations with the spokesperson of each group make it difficult to remember that he is an actor. His knowledge and recall of the case serve the show well as he masterfully transitions between clues and gives a personal and authentic feel with each audience member interaction. After debriefing the evidence linked to the suspects, Mickie leaves it up to the audience to collectively rule out which of the two suspects couldn't have committed the crime.
Down to four possible suspects, Mickie reveals three big breaks in the case, one of which involves an encrypted webpage containing critical information. However, he uncharacteristically brushes it off in fear that the person responsible for the mysterious vanishing of the webpage's researcher will come for him next.
Unsurprising for her character, Andrea interrupts once again to voice her suspicions, but this time it boils over into an explosive confrontation between her and Mickie as he grows tired of her disregard for his methods. The characters' heated argument over their different styles of sleuthing reveals Mickie's problem with Andrea that underlies their relationship throughout the show: her overeagerness fails to take into account the tragedy that someone is dead.
[Related: Graduate theater project fosters connection despite challenges of virtual format]
Realizing that the audience heard their private conversation, Mickie abruptly glitches out of the call and Andrea picks up right where he left off. Nozicka effectively takes over for the remainder of the show and maintains its pace in her character's first direct engagement with the audience, leading them through deciphering several codes to discover the contents of the research. However, after the audience votes on who they think the killer is, Andrea finds a similar fate as Mickie and disappears under circumstances that suggest foul play, ending the show on a note as mysterious as the murder case itself.
Despite its remote platform, "Citizen Detective" still manages to foster the collaborative nature of the production, making it feel less like a play and more like a game of "Clue." Aside from a few technical issues during check-in, the show takes full advantage of Zoom features like breakout rooms, polls and screen sharing to maximize the audience's level of engagement. In addition to a surprise celebrity appearance, the believability of Ostroski and Nozicka's performances as true crime connoisseurs allowed the audience to step into their roles as citizen detectives.
Combining the intrigue of an actual cold case with entertaining yet straightforward puzzles, "Citizen Detective" plays into the tropes of detective work, making it an interactive experience for true crime junkies of all levels to put their skills to the test.
Jones is the 2022-2023 Arts editor. She was previously an Arts staff writer from 2021-2022. She is a fourth-year psychology student from Las Vegas.
Jones is the 2022-2023 Arts editor. She was previously an Arts staff writer from 2021-2022. She is a fourth-year psychology student from Las Vegas.