Student combines art with business to create, sell personalized stickers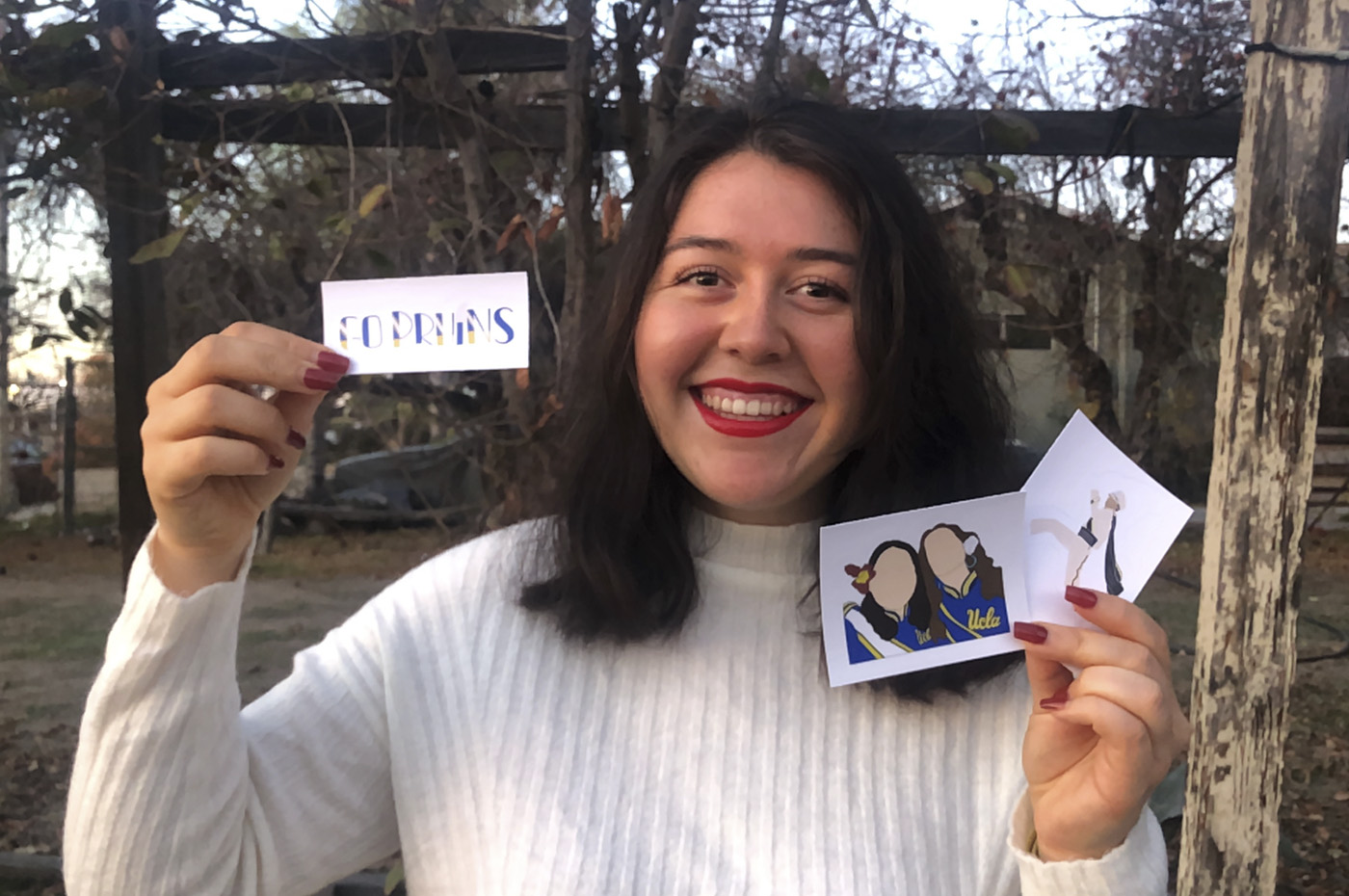 Fourth-year Spanish language and culture student Chelsy Alcazar uses digital art to help her customers' memories stick. She sells customized stickers on her Instagram account @amoreymagia that she creates from photos, hoping to touch the hearts of others. She said making stickers has allowed her to combine her passions of business, storytelling and colors all in one endeavor. (Anika Chakrabarti/Daily Bruin staff)
Chelsy Alcazar helps memories stick.
In September, the fourth-year Spanish language and culture student began selling personalized stickers on her Instagram account, @amoreymagia. Inspired by the stories and experiences of others, Alcazar said she turns personal photographs into artistic stickers for her customers, as she hopes to touch the hearts of others during the uncertainty of the COVID-19 pandemic.
"It makes me so happy to see how happy these people get just from this cool little sticker because it's nothing out of this world, but it gives them a smile because they see themselves or their loved ones on it," Alcazar said.
The inspiration for Alcazar's sticker business began with a personal project in which she overlaid the shape of a woman's body with flags representing the languages she hopes to learn, she said. Using the app Procreate, she said she started using digital art for the project and later began drawing photographs with the software. As she explored the craft, she said she asked friends to send her some of their photos to play around with, learning more about the digital world in the process.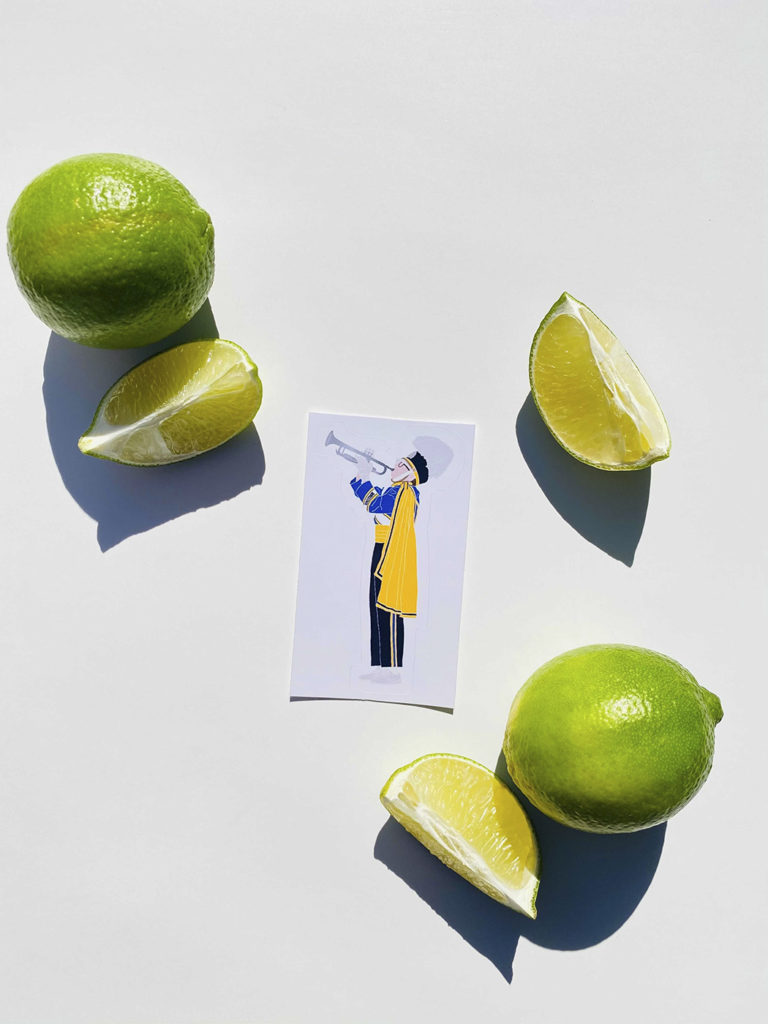 [Related: Sisters spark joy with family-inspired online candle business]
From the conception of Alcazar's sticker business, Jamelyn Alcazar, Chelsy's younger sister, has supported her by finding customers and promoting her on social media. Jamelyn said Chelsy had originally been planning a creative project that involved capturing memories during her travels, but she had to abandon it because of the pandemic. However, Jamelyn said once her sister stumbled across the idea of capturing memories through stickers, Chelsy turned it into an expanding business.
"She got to work with (the photographs) and saw that it was something that could really turn into something beautiful because who doesn't want to capture a memory?" Jamelyn said.
As Chelsy's business grew, her roommate, fourth-year environmental science student Jocelyn Fermin, has supported it from behind the scenes by helping Chelsy edit her artwork when she needs a second opinion. Jamelyn said customers mostly request stickers featuring photos of graduations, family members and pets – Chelsy has even made Fermin stickers of her dog.
[Related: Student's craft business offers personalized necklaces, custom LED acrylic lights]
But the sticker business has impacted Chelsy's life beyond sparking her creativity. Jamelyn said Chelsy's sticker-making process satisfies her by keeping her busy and giving her the opportunity to tune out the world and relax. Chelsy has also learned how to navigate the business world through advertising on social media and how to better manage her time, Fermin said.
"I think, in the beginning, she was a little nervous to see how much it would kick off, but she was very determined to get it done, and she still (thought) that no matter what happens, it was an opportunity to find what interests her and how she can grow as a businesswoman," Fermin said.
After losing her job at the beginning of the pandemic, Chelsy said her sticker business has provided stability. She said her perseverance and success with the business has helped her become more confident in her capabilities. Eventually, she hopes to save enough money to move to Europe, she said.
Not only has the business allowed Chelsy to continue pursuing her goals, but her various interests as well. She said she believes everyone has something that makes their soul spark – and for Chelsy, it's her business, storytelling and color. She wants to capture people's memories with her sticker art, she said, since everyone walks a different path and carries different memories. Beyond this, Chelsy said she also loves expressing herself by painting and working with color – which her business allows her to do.
"I always say when you do what you love, life just makes sense. And for me, life is just making sense right now," Chelsy said. "I'm combining all my passions into one and following what I want to do."