Week one: Students react to US Capitol riots, some departments reject P/NP grading for credit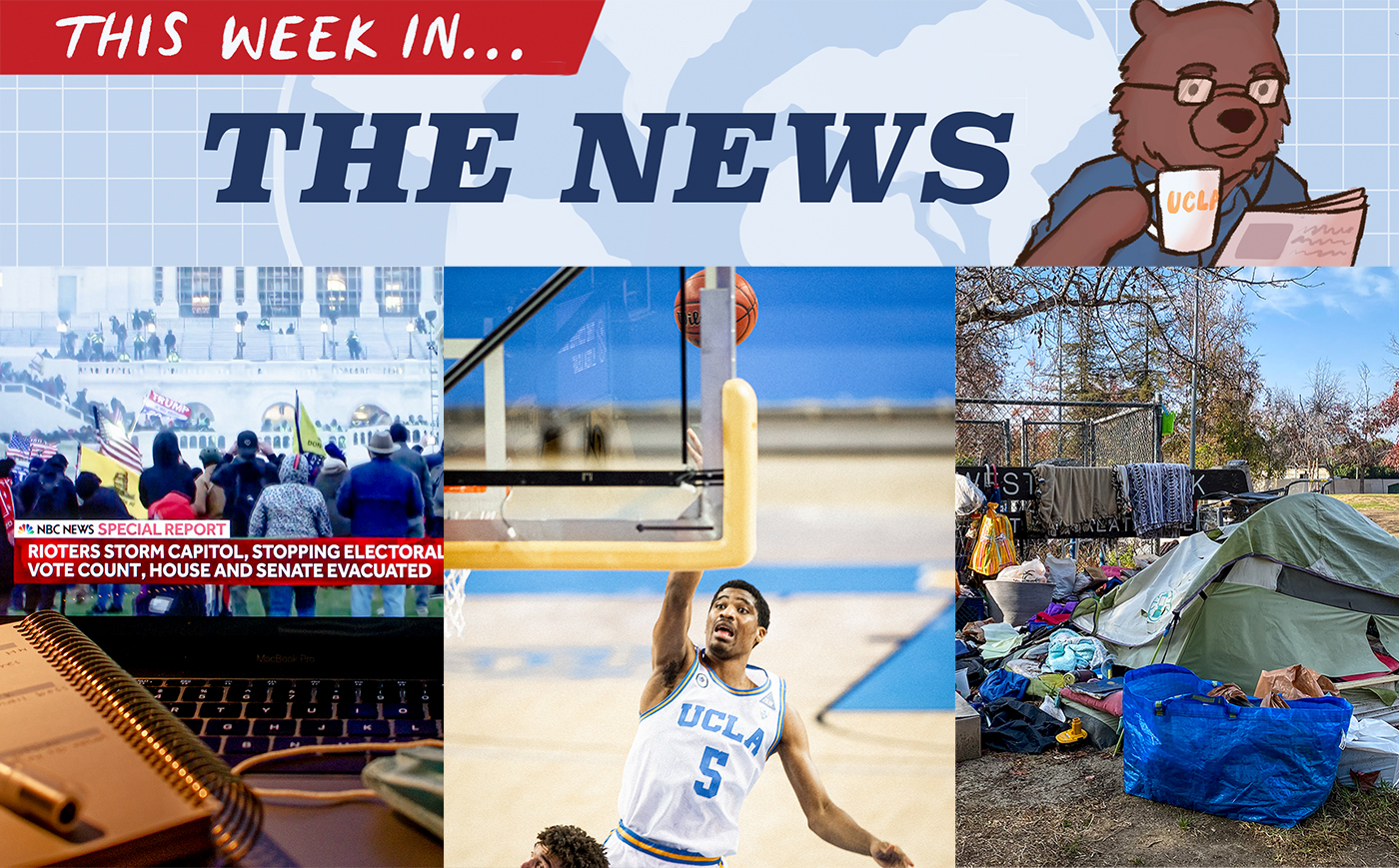 (Left to right: Kanishka Mehra/Photo editor, Finn Chitwood/Daily Bruin, Ashley Kenney/Assistant Photo editor)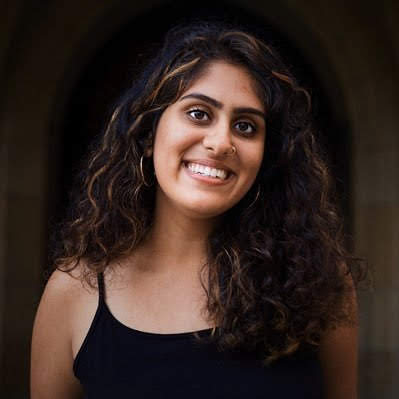 This Week in the News serves as The Quad's space for reflection on current events at and around UCLA. Every week, Daily Bruin staffers will analyze some of the most significant stories to keep readers up to speed.
As students adjust to a new year and another quarter of remote learning, some departments have announced their decision to refuse to accept pass/no pass courses; meanwhile, UCLA men's basketball lost Chris Smith for the season because of an injury, and news of violence at the United States Capitol on Wednesday shook some students' focus.
News of rioters storming the U.S. Capitol reached students in the middle of their online school day, leaving some disturbed and distracted from their lectures.
Rioters entered the building during Congress' hearings to certify Joe Biden's presidential victory. Five individuals died as a result of the violence, including one U.S. Capitol police officer who sustained injuries. One death was the result of a gunshot wound, and three were medical emergencies.
By evening, U.S. Capitol Police secured the building and the National Guard was deployed to the Washington, D.C. area.
Third-year financial actuarial mathematics student Sina Keramat said living only 40 minutes away from Washington, D.C. and growing up visiting the Capitol left him feeling distressed Wednesday.
Some students found the differences in police response between Black Lives Matter protests last year and Wednesday's riots frustrating. Images of rioters taking selfies with police and being let through barricades especially disheartened students.
Chancellor Gene Block denounced Wednesday's riots in a campuswide email and a series of tweets – he also shared counseling resources for members of the UCLA community.
According to the Los Angeles Times, six people were arrested the same day in LA after Trump supporters and counterprotesters clashed.
During UCLA's 72-70 win over Utah on Dec. 31, this season's then-second-highest scorer Chris Smith sustained a torn ACL, according to a press release from the program.
Averaging 12.6 points per game, Smith started all eight contests this season. Smith played 22 minutes in the game against Utah, scoring 16 points and leading the team's scoring output.
The 2019-2020 Pac-12 Most Improved Player was projected as the seventh-best small forward in the upcoming 2021 NBA Draft class, and was projected to be picked late first-round to mid second-round before he tore his ACL.
Coach Mick Cronin said in a statement that he is confident Smith will make a quick and full recovery and will work relentlessly to return to full performance.
Because of the COVID-19 pandemic, NCAA student-athletes are eligible for an extra year, irrespective of their participation in the 2020-2021 school year. Smith's future plans are currently unknown.
Several departments have continued to reject pass/no pass grading for credit, despite the Academic Senate Undergraduate Council's consensus in November, recommending that all departments count pass/no pass grades toward degree requirements.
Mathematics and economics departments have said they will not count pass/no pass grades toward degree requirements. The physics and astronomy department will continue to mainly accept pass/no pass grades for lower division requirements only. These three departments have not changed their pass/no pass policies since the start of the pandemic.
Department of economics chair Dora Costa said in an emailed statement pass/no pass courses can hurt students on job and graduate school applications, and the department needs to make sure they are prepared for the job market.
Academic Senate Undergraduate Council chair Megan McEvoy said the senate cannot mandate these regulations, however, students will have until week nine of the winter quarter to switch their grading type without a petition. Just like fall quarter, students can take five pass/no pass units this quarter, or 10 units if they did not take a pass/no pass course in the previous quarter, according to the UCLA College Academic Counseling website.
As Los Angeles County continues to face its worst COVID-19 spike, the Westwood Recreation Center, which housed individuals experiencing homelessness earlier in the pandemic, has remained closed since September.
The WRC opened last year, along with 21 other shelters, and housed nearly 100 individuals in June.
Rose Watson, director of public information at the Department of Recreation and Parks, said WRC was only meant to house individuals into September so it could reopen services for the public.
In order to close the shelters and reopen services for the public, Watson said residents had to find new places to stay – many were relocated to other housing facilities through the Los Angeles Homeless Services Authority.
Andrew Lewis, co-chair of North Westwood Neighborhood Council's Homelessness and Community Health Committee, said he instead saw a recent increase in people experiencing homelessness in local Westwood park encampments – likely those who were inside the shelter and unable to navigate the complex housing process, he said.
On June 10, there had been six confirmed cases of COVID-19 at the WRC, causing the temporary site to quarantine, stop taking in new unhoused individuals and reduce numbers.
Mehra is currently the Photo Editor for the Daily Bruin. Previously, she was an Assistant Photo editor on the Arts & Entertainment beat in addition to writing for The Quad. She is also pursuing a B.A. in psychology with minors in anthropology and global studies.
Mehra is currently the Photo Editor for the Daily Bruin. Previously, she was an Assistant Photo editor on the Arts & Entertainment beat in addition to writing for The Quad. She is also pursuing a B.A. in psychology with minors in anthropology and global studies.