Closure of site used for temporary housing leaves many without shelter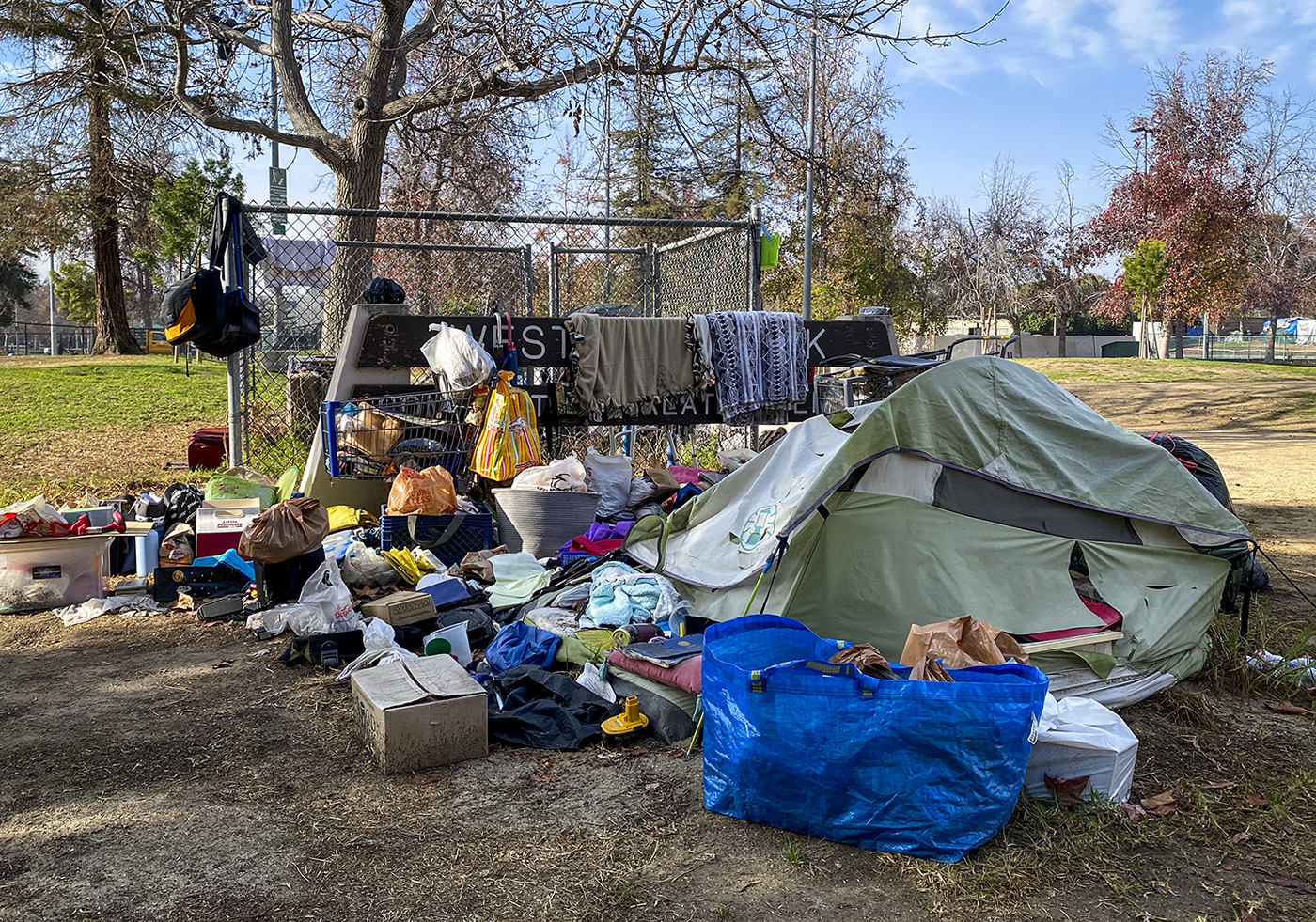 Since Westwood Recreation Center closed in September, past residents of the temporary COVID-19 shelter no longer have access to it for housing. (Ashley Kenney/Assistant Photo editor)
This post was updated May 29 at 3:34 p.m.
A temporary shelter established to house individuals experiencing homelessness during the pandemic has been closed since September, leaving many without shelter during the worst COVID-19 spike in LA County.
The Westwood Recreation Center was one of 22 temporary shelters opened by the Department of Recreation and Parks and Los Angeles Homeless Services Authority last year to help protect the county's homeless population from COVID-19. By June, it housed nearly 100 individuals, but operations were indefinitely shuttered in September, said Rose Watson, the director of public information at the Department of Recreation and Parks.
Watson said LA City originally planned to repurpose public buildings, such as the WRC, as temporary housing only through the summer and into September. Recreation centers were to be returned to their original state in order to reopen services for the public, she added.
With the closure of the WRC, residents at these emergency shelters had to find new places to settle. Watson said many residents were placed in other housing facilities through LAHSA.
"The only way for (LAHSA) to close the shelters was they had to make sure they had a place for (individuals experiencing homelessness) to go," Watson said. "It could have been a hotel, it could have been permanent housing, … did they end up in one of the bridge housing?"
However, Andrew Lewis, co-chair of North Westwood Neighborhood Council's Homelessness and Community Health Committee, said he had seen a recent increased presence of unhoused people and encampments at local Westwood parks.
"A decent number of folks that were inside the shelter are now back in probably a tent structure or temporary structure at (Westwood) park," Lewis said. "The housing process is super complex and convoluted, and a lot of the time there aren't very clear indicators of how and where people get placed."
In July, the LA City Council resumed sweeps of homeless encampments after temporarily suspending it in March. However, Lewis said these sweeps are currently not occurring at Westwood Park.
"There was a trade-off that the city council voted on, where if there's a housing shelter, then it gives them the right to be able to conduct these sweeps within a certain distance from the shelter," Lewis said.
Jasmine Shamolian, Westwood field deputy and policy deputy at LA City Councilmember Paul Koretz's office, said in a June 10 NWWNC board meeting that there had been six confirmed COVID-19 cases at the WRC. Shamolian also said the site's capacity had been reduced from 100 to 51, and the availability of actively used trailers had gone from 40 to 22.
Noreen Ahmed, co-chair of the NWWNC's Homelessness and Community Health Committee, said that after positive COVID-19 cases emerged at the center, the WRC stopped taking in more people and quarantined the site.
A December regional stay-at-home order banned multihousehold gatherings, but individuals experiencing homelessness were exempt from such restrictions and were instead encouraged to seek emergency housing at local shelters.
The Los Angeles County Department of Public Health has reported around 840,000 cases of COVID-19 in Los Angeles County as of Monday. LAHSA estimated that among the county's homeless population, counted to be 66,436 people as of June, 4,578 have tested positive and 86 have died of COVID-19 as of Monday.