Content Overload: With endless entertainment options, many viewers are left feeling fatigued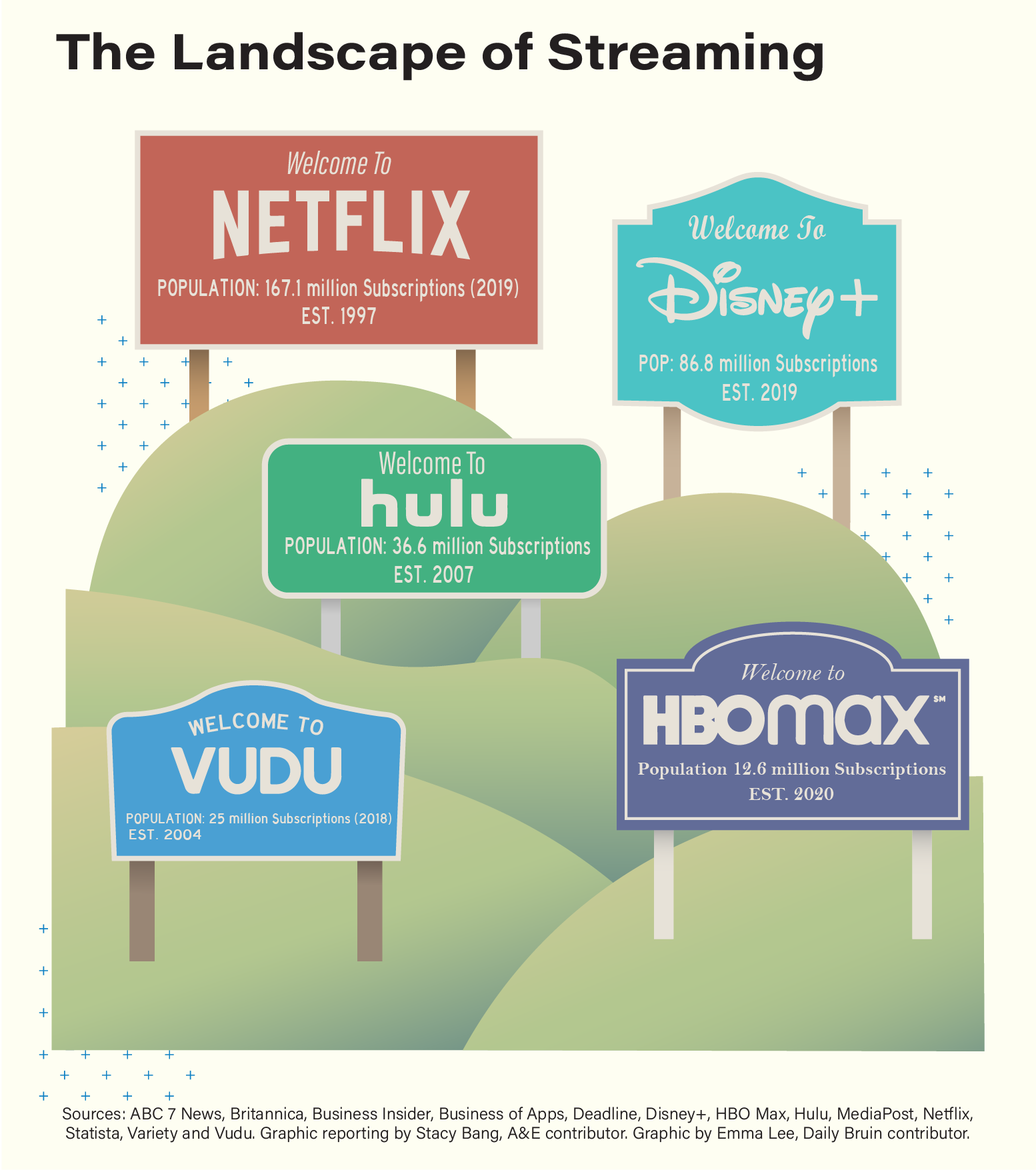 With the COVID-19 pandemic, many have seen a drastic change in how and where they consume entertainment. While movie theaters have been the more prominent mode of content consumption compared to streaming services in the past, the latter seems to have caught up, if not exceeded, in relevance lately. Columnist Stacy Bang explores how the recent boom in streaming services has lead to a content overload.


Click after click, scroll after scroll. There seems to be an endless amount of content at one's fingertips.
With movie theaters closed, summer blockbusters postponed and an increase in people staying at home because of the COVID-19 pandemic, streaming services have gained a newfound popularity in the daily lives of many. Although Fiona Sullivan, a second-year English student, said she watched a lot of new television shows in the beginning of the lockdown, she later returned to shows she had watched before for a sense of comfort.
"I binged 'Criminal Minds' in less than two months," Sullivan said. "But it got harder to commit to starting a new show because it felt like something I had to do."
With the ability to revisit past favorites such as "Gossip Girl" on Netflix or keep up with each episode of "The Mandalorian" on Disney+, streaming services have certainly become the go-to for new and old entertainment. However, more does not always mean better.
As content has been increasingly spread out among a seemingly infinite number of streaming platforms, the average viewer may become conflicted about what to watch and more importantly – where to watch it. These streaming services also come with a price tag, which prompts the viewer to decide which platforms to invest in.
[Related: Second Take: Streaming services will saturate already substantial market, overwhelming subscribers]
In the long run, it is hard to say whether people will continue to pay as many monthly fees as they do now to keep so many streaming services relevant, said communication lecturer Jim Jusko. As such, he said some services will probably fail and merge into larger conglomerates.
The substantial number of platforms and price play a significant role in deciding what to watch. Puja Patel, first-year neuroscience student, said her increase in content consumption has led her to feel worn out at times.
"(Since) I'm not attending class and going out, I can watch more," Patel said. "But there's also a part of me that feels like because I'm on the computer so much, my brain is wearing out as I'm watching."
Not to mention, with distribution companies such as Warner Bros. releasing films on streaming platforms because of closed movie theaters, an additional load of content is put on the viewer.
Such overhaul in media distribution has led many to fixate on their decisions of what to watch or even refrain from watching new content at all. A 2020 survey conducted by Deloitte revealed that even before the pandemic, consumers found themselves overwhelmed with the available content, perhaps desiring to cancel some of their subscription services.
With content fatigue, there seems to be a tendency for re-watching as seen with sitcoms such as "The Office." But despite this occurrence, there is no stopping these streaming services from pumping out more content.
[Related: 'The Mandalorian' season 2 recap – episode 7: 'Chapter 15: The Believer']
Additionally, there has been a rise in streaming services providing their own original series and films, including strong award contenders like Netflix's "Marriage Story" and Amazon Studios' "Fleabag." And with an increase in viewership and content produced by streaming services, there is a high likelihood that all television and film consumption will come from streaming services in the near future.
In terms of films, however, the moviegoing experience isn't completely lost on individuals yet. Even current college students who are considered digital natives – people immersed in advanced technology since their childhood – find themselves desiring the movie theater environment. Patel said although she understands the convenience of watching at home, she also appreciates how movie theaters used to be facilitators of social events.
It is clear that streaming services are attempting to reconstruct the communal aspect of consuming content in response to necessary social distancing measures and quarantine. With features such as Teleparty, a Google Chrome extension, users are able to view films or television shows simultaneously with others while utilizing a chat window to discuss. Other streaming services such as Amazon and Hulu have also been developing their own softwares to do the same, but only time will tell if these changes will prove sustainable.
In the past, streaming services may have been a source of escape from the turmoils of daily life, but they now act as a remaining gateway to the outside world in the midst of a pandemic.