Alum's 'Finding Founders' podcast seeks to highlight, humanize business leaders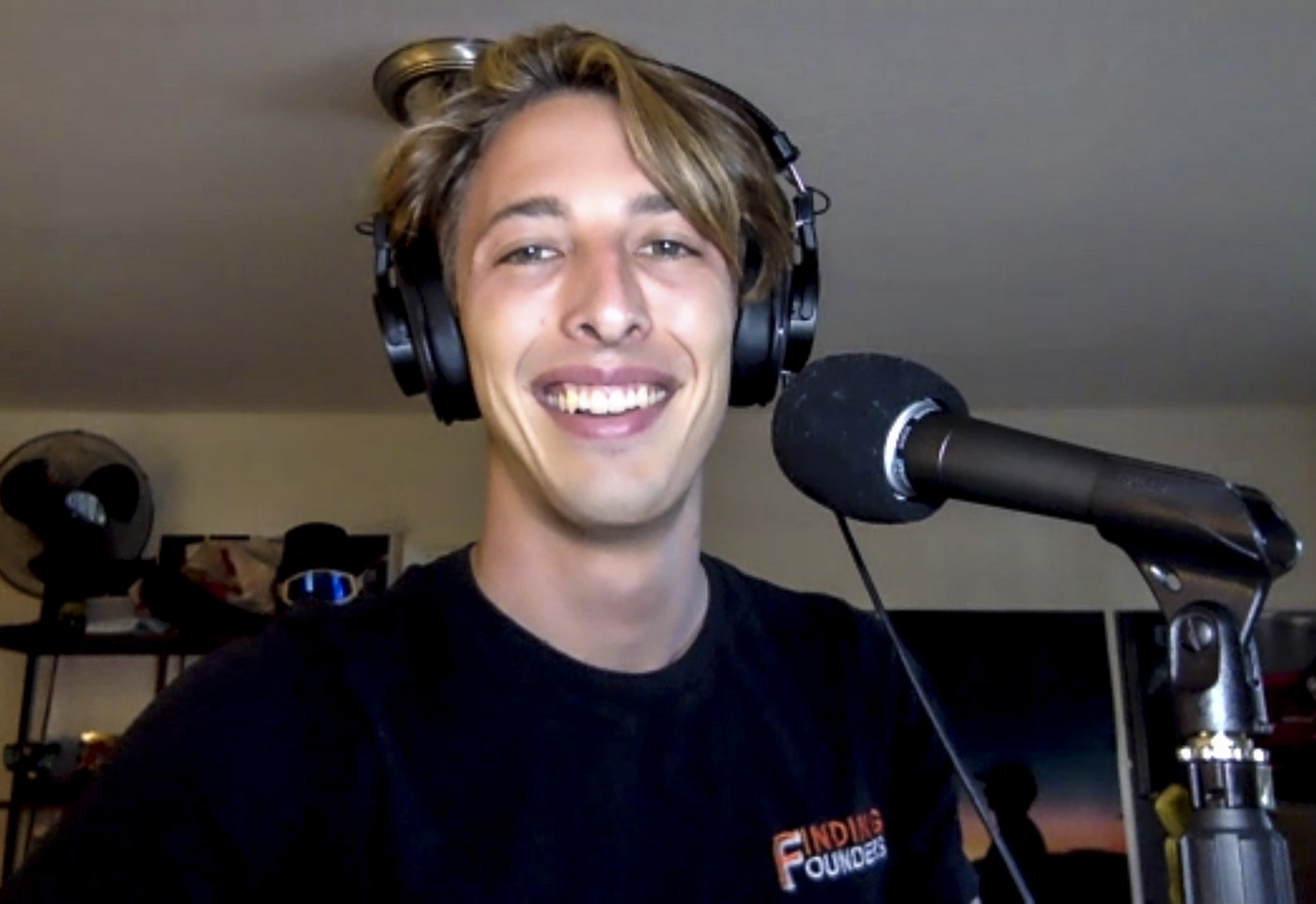 Samuel Donner founded the "Finding Founders" podcast to inspire aspiring entrepreneurs by humanizing the business leaders he features. The UCLA alumnus said the podcast leans on its high production quality to attract listeners, which features a step-by-step process involving scriptwriting and audio editing teams. (Ashley Kenney/Assistant Photo editor)
Samuel Donner uses a microphone to bridge the gap between aspiring and established entrepreneurs.
The alumnus released the "Finding Founders" podcast in March 2019 as he was approaching the end of his last winter quarter at UCLA. Since then, Donner said he has interviewed high-profile guests including Dov Charney and David Rogier – founders of American Apparel and MasterClass, respectively. Although he initially edited and produced the first episode by himself, he said the "Finding Founders" team eventually expanded as the podcast developed.
"I just started to go with the first episode just by myself … writing the script, editing it down, putting music and voice-over," Donner said. "But then as our team grew, as we got more regular guests, a pattern of release started to build out."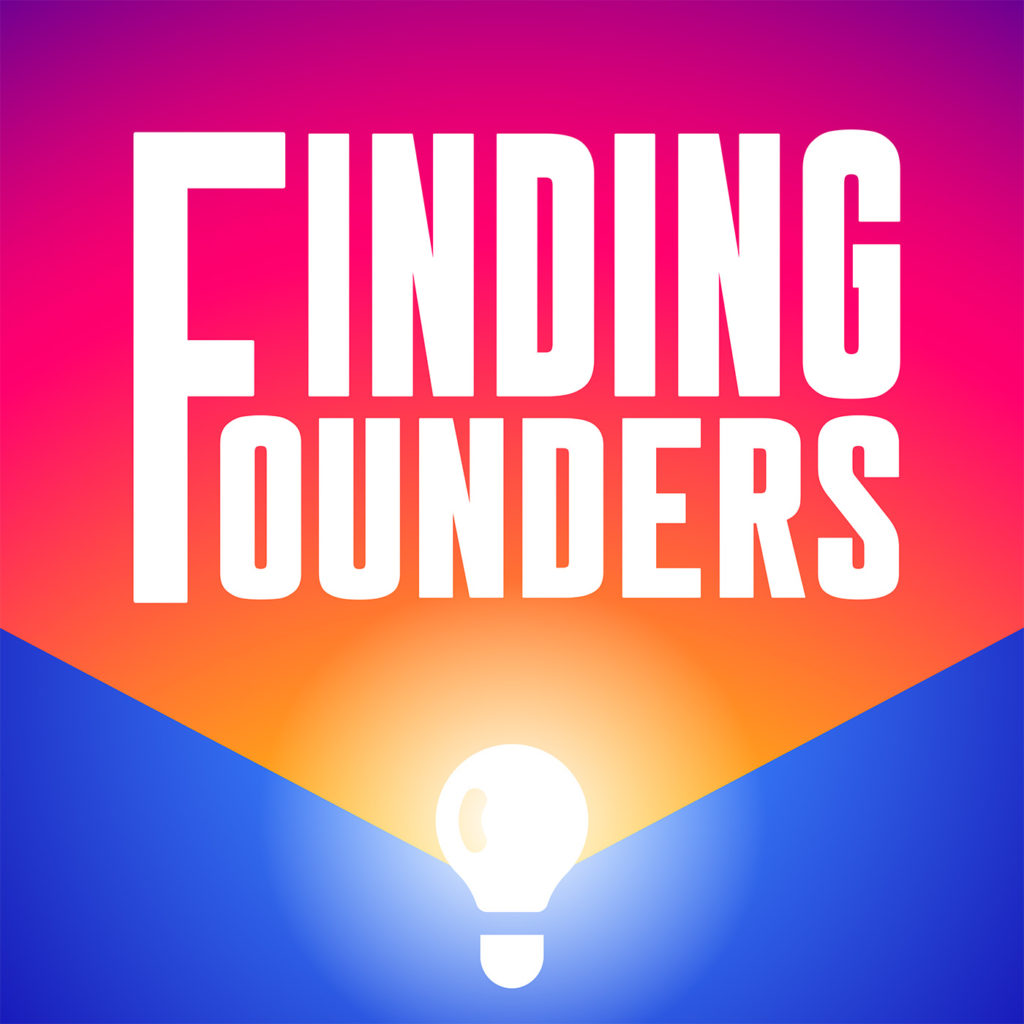 [Related: Student podcast creates safe space for listeners to reflect on mental health]
When he was a mechanical engineering student, Donner said he originally set out to follow in the footsteps of SpaceX founder Elon Musk. But when his coursework proved to be difficult and uninteresting, he started to pursue other creative endeavors such as video editing. Looking back at his time at UCLA, he said although his mechanical engineering classes did not appeal to him, the major still instilled in him a sense of self-reliance.
"I didn't have exceptionally good professors for most of my classes … but because of that, I had to learn everything on my own," Donner said. "It's one of the most valuable skills you can have right now: the ability to find information, seek out and apply it."
In an effort to explore other career avenues, he began to independently make videos for the chamber of commerce that serves the Woodland Hills and Tarzana neighborhoods in LA, where he said he was tasked with interviewing and making videos about local businesses. He said the connections he made with these experiences pushed him to fuse his entrepreneurial spirit and creativity together to create "Finding Founders."
"I saw this entrepreneurial spirit in my own household," Donner said. "So, when I thought about … how I wanted to take all these skills that I've learned in video editing to a new medium, I thought, 'Oh, podcast! That makes complete sense.'"
Drawing inspiration from NPR's level of audio production, he said he sought to attract listeners with his podcast's production quality, especially as he was realizing that a lot of creatives either already made or were in the process of forming a podcast.
[Related: 'MigrAsians' podcast explores influence of Asian identities on art and politics]
The podcast's high quality is achieved through a step-by-step process. Third-year computational biology student and scriptwriting team member Elizabeth Bowen said the raw uncut interview is put through sequencing where it's first divided into digestible sections. As the sequencer, she said she writes down terms and ideas the rest of the screenwriting team can use to write Donner's voice-overs. The screenwriters then weave them with the guest's testimonials to produce a cohesive story.
"When I'm sequencing, I write a list of themes and metaphors … from important things that come up in the person's life or what they're talking about (in the interview)," Bowen said. "Having the metaphors and themes … is a good way to make (an episode) coherent."
After the scriptwriting team blends Donner's narrations with the guest's inputs, the work is then passed on to the audio editing team. Led by third-year communication and political science student Adrian Tapia, the editing team provides the final touches for the podcast episodes.
"When the script is complete, once the voice-overs are recorded, it comes to (the editing team), and we just have to put everything together," Tapia said. "We make sure that the narrative or the voice-over bridges these sections. We make sure that we throw in music (and) sound effects for each of these sections."
Throughout the behind-the-scenes process, Donner said he seeks to uncover the psyche of each guest in his podcast to inspire his listeners. He said giving business leaders and revolutionaries the medium to be open and vulnerable with an audience humanizes them and allows his listeners to feel a deeper connection to them.
"What we try to really do is … show that to be someone on the cutting edge, you don't have to necessarily be infallible," Donner said. "There's a lot of hardship, … (and that) shows our audience and ourselves that this person isn't that far away from (us)."