'MigrAsians' podcast explores influence of Asian identities on art and politics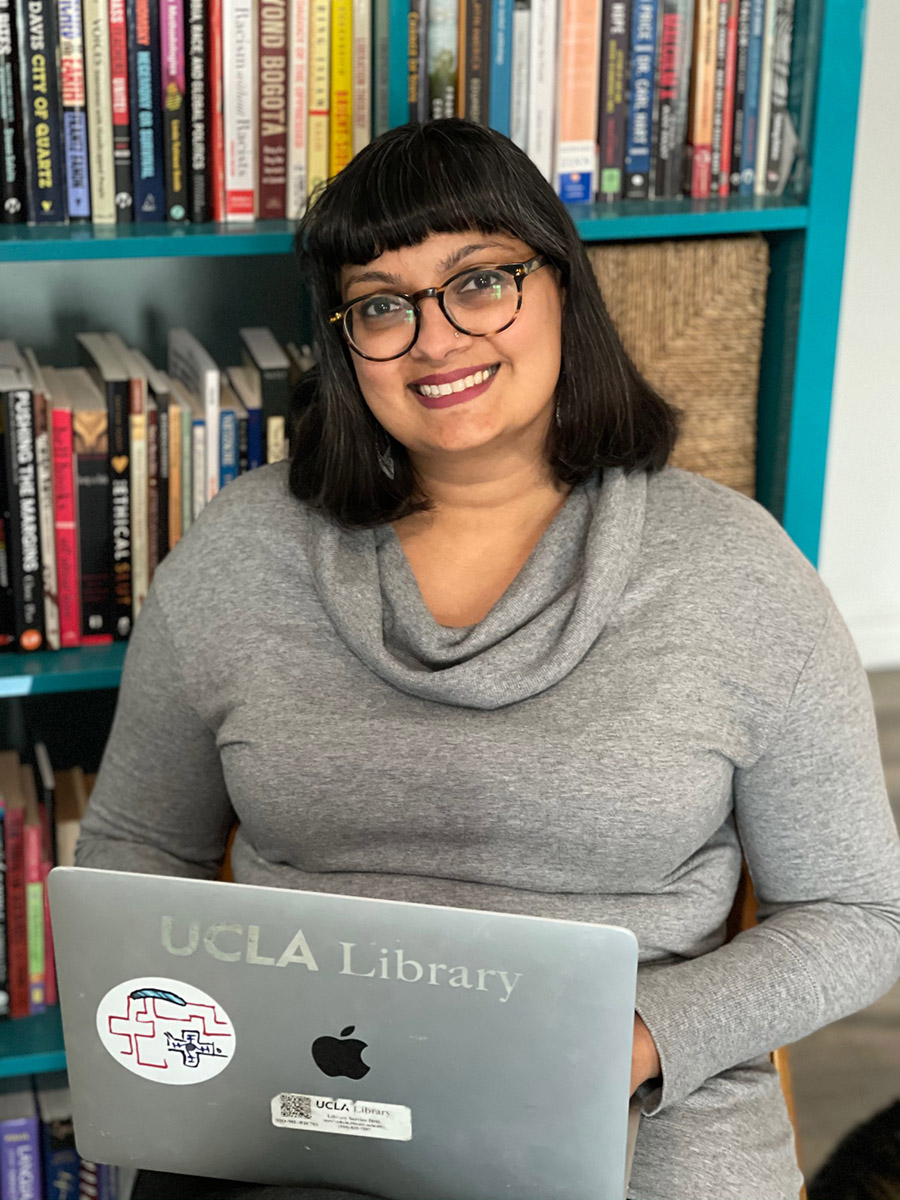 Nisha Mody, the associate director of the National Network of Libraries of Medicine Pacific Southwest Region based at UCLA, set out with a goal to amplify Asian voices. Through her new podcast, "MigrAsians," she explores how the complex and intersectional identities of Asians influence their politics and art. (Courtesy of George Davison)
Correction: The original version of this article incorrectly stated Nisha Mody was the associate director of the National Network of Libraries of Medicine Pacific Southwest Region. In fact, she is the associate director of the Network of the National Library of Medicine Pacific Southwest Region.
This post was updated Dec. 4 at 5:50 p.m.
Nisha Mody is setting books down and instead perusing through the pages of the complex identities of Asian peoples.
In her new podcast, "MigrAsians," Mody, the associate director of the Network of the National Library of Medicine Pacific Southwest Region based at UCLA, explores how the intersectional identities of Asians influence their politics and art. The first episode of "MigrAsians" was released early February of this year, and Mody has since been releasing episodes twice a month. She recently wrapped up the first season on Oct. 8 and has plans to renew the podcast for a second season. Mody said most of the episodes have been recorded remotely because of constraints imposed by COVID-19. She set out with a goal to amplify Asian voices – even those that defy the limited Western perception of what an "Asian" person looks like, she said.
"I wanted to interview a lot of different people from different Asian backgrounds," Mody said. "There's so much diversity, yet there are these stereotypes that come with it. … I think it's really important to understand those similarities and differences. That nuance is super important."
Though the works of most creatives have come to a temporary halt because of the effects of COVID-19, Mody said the pandemic gave her more time to publish episodes more frequently. She said the lockdown enabled her to work more efficiently on her podcast as she does not have to allot time to physically meet up with guests. One such guest, artist Suhad Khatib, echoes Mody's sentiment with regards to the simplicity of content creation as she talked with Mody about her advocacy for Palestinian social justice through her art.
"(Recording during a pandemic) was definitely easier, to be honest," Khatib said. "I don't have any family around just to drop off my kid. … It just saved me so much time."
[Related: 'Speaking Our Language' co-hosts spark conversations around race, culture and life]
Mody toyed around with different ideas for a podcast before coming up with the concept for "MigrAsians." At one point, she said she considered making one about eggs in honor of her love for them. Eventually, Mody made one exploring different Asian identities with her South Asian upbringing, setting the podcast's groundwork. Born in the United States to first-generation immigrant parents, she said she was oblivious to the diverse Indian subcultures during her adolescence as she grew up in a like-minded Indian community. According to Mody, it wasn't until she went to college that she said she realized there are Indians who live differently than those in her community.
"I grew up with a certain limited view of who Indian people were," Mody said. "I feel like I kind of just grew up around people with my same native language background, same religion, etc."
Her upbringing – coupled with the lack of representation for South Asians in the media – ignited a desire to learn about how the migration stories of the vast Asian diaspora influence their values, Mody said. Prior to holding her current position at the Network of the National Library of Medicine, she served as the library liaison for the David Geffen School of Medicine. She said her work at the library enabled her to work closely with medical professionals of various backgrounds in their research. In doing so, she said she realized that the reliance on numbers and variables within data studied by researchers undermines the complexity of the human beings represented in them.
"There is so much to research itself … or how you're designing a study to make it evidence-based that sometimes I think it's important to also talk about the individual stories and not just (the) data," Mody said.
With this in mind, she said she set out to find stories of Asian individuals that mainstream media has neglected to tell. The exploration of the depths of her roots motivated her to create "MigrAsians" to expose the masses to the diverse range of Asian peoples, Mody said.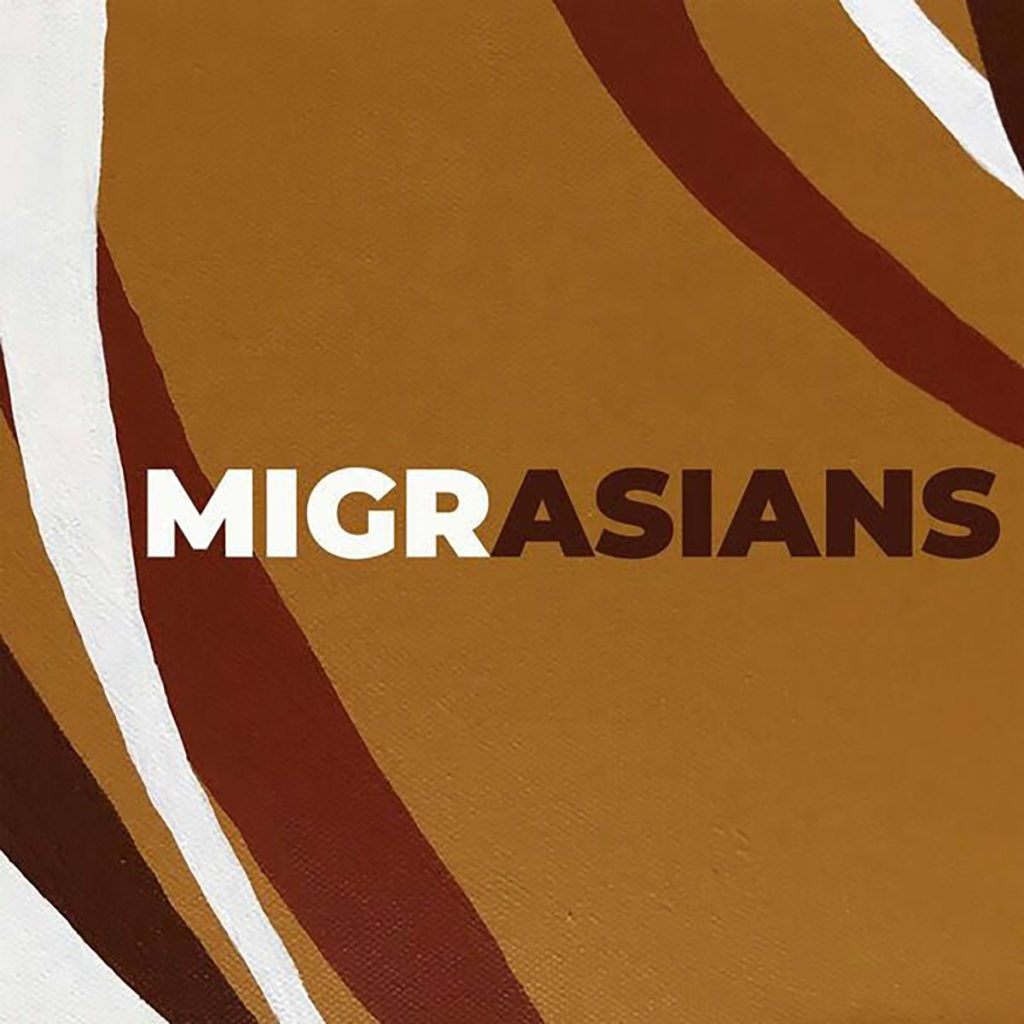 [Related: Student's 'Find Your Calling' podcast aims to inspire perseverance through adversity]
In her desire to centralize Asian voices, Mody said it was important to her to have a creative team that reflects the identities she wants to amplify. Quincy Surasmith, a Thai Chinese American audio journalist and actor, said he works closely with Mody in editing and producing each episode. Having acted in various films including "Food for Thought" and "Cactus Gold," Surasmith said he empathizes with Mody's vision for her podcast – especially as someone with Asian roots working in the white-dominated entertainment industry.
"When we talk about media representation issues, I don't think it's sufficient to just be about, 'Oh, we just have to have anyone on screen or on media to be heard,'" Surasmith said. "It goes one step deeper than that. It's about, 'What is the breadth of folks that we're including?'"
Consistent with her mission to highlight Asian voices, Mody said "MigrAsians" has a heavy Asian involvement both on-the-mic and behind-the-scenes. Tiffany Wong, a Chinese American artist, designed the podcast cover art while Japanese-native musician Shin Kawasaki composed its theme song. Additionally, since the podcast's content is reliant on the stories of the lived experiences of Asian peoples, all the guests featured in "MigrAsians" thus far have Asian roots.
As Mody is preparing for the second season of "MigrAsians," she said she wants to delve deeper into the complexities of Asian intersectional identities and how it shaped people's experiences in white-dominated spaces. She said she also wants to trace back the generational roots of her guests and how the hardships endured by people's ancestral predecessors inform their values and craft.
"I'm also planning for the topics to be more focused on healing because I think intergenerational trauma is very real," Mody said. "We experience anxiety and isolation and a lot of these qualities that we attribute to like personal faults, because of actual things that have happened due to war and loss and abuse, which are (very much) related to colonization and other factors that have affected us."