New club aims to increase UCLA community's knowledge, understanding of autism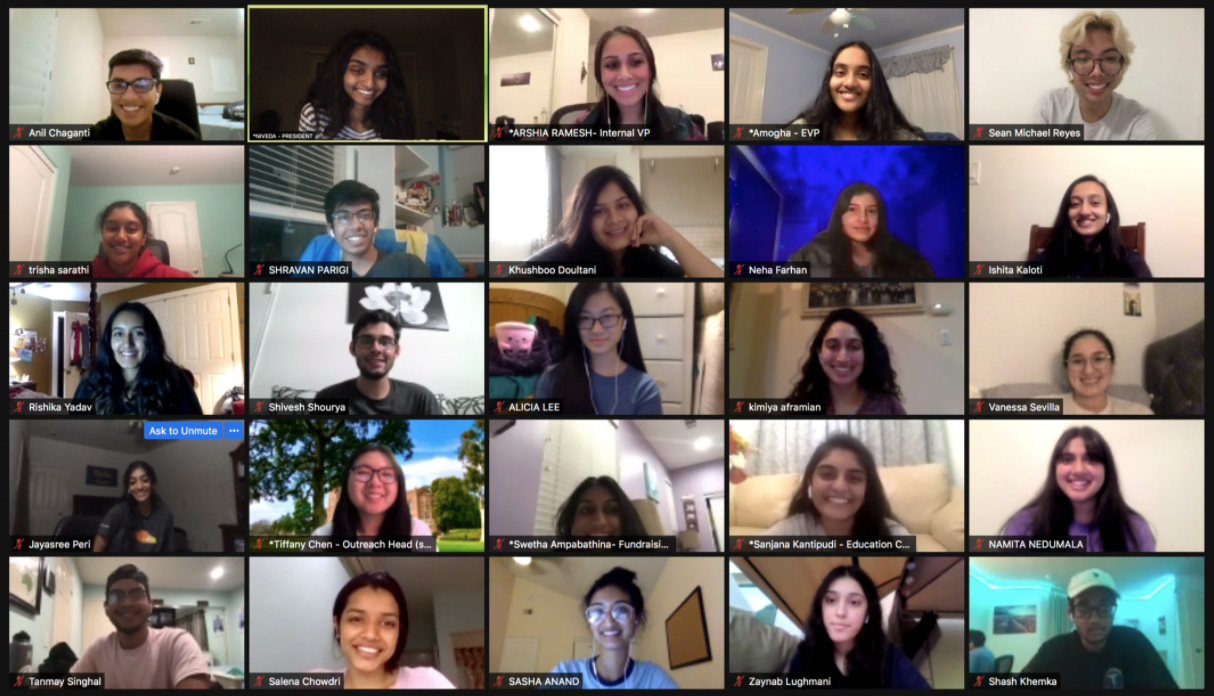 Third-year molecular, cell, and developmental biology student Niveda Balemurughan founded the club Autism Advocacy to place the experiences and voices of people with autism at the forefront of its mission. Since launching, it provides resources, services and education on neurodiversity. As the club has operated entirely virtually, Balemurughan said it places emphasis on social media activism. (Courtesy of Niveda Balemurughan)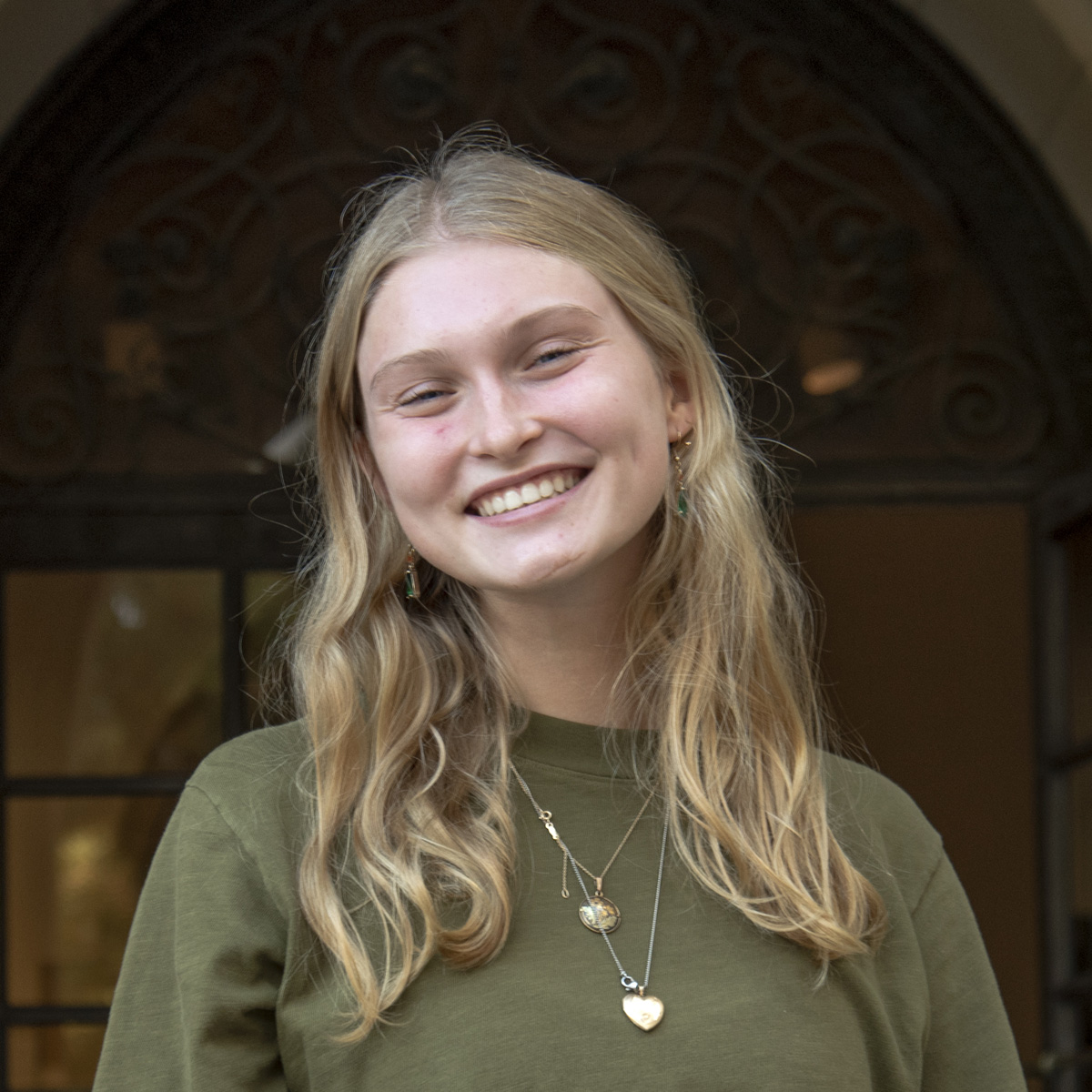 A new club is Zooming to spark conversation around inclusivity and neurodiversity through the virtual sphere.
Autism Advocacy was launched fall quarter to provide resources for connection, education for the campus and service for the autism community at large, said third-year molecular, cell, and developmental biology student Niveda Balemurughan. As the founder of the club, Balemurughan said her interest in advocacy stems from her brother, who is on the spectrum. She initiated Autism Advocacy after noticing a lack of student-run organizations that support people on the spectrum at UCLA, wanting to place the experiences of people with autism at the forefront of the organization's work.
"Our goal is to foster this environment of understanding for those that are on the spectrum, but we hope to do this by advocating with autistic self-advocates as opposed to (advocating) for (them), an important distinction," Balemurughan said.
Much of the club's operations have existed online in light of the COVID-19 pandemic, including a fundraiser through its Instagram account, which resulted in $2,640 for the club's future pursuits. Since Autism Advocacy's social media presence has become so integral to the club's functions, Balemurughan said she is considering adding a new committee to the club devoted to social media and design.
[Related: UCLA's One Tree Planted branches out with environmental education amid pandemic]
As the club's director of education, Sanjana Kantipudi said her team has also worked on creating infographics, such as one on anti-ableism. The second-year psychobiology student said her upcoming task is to produce a questionnaire for people with autism and their families, which will be used to inform Autism Advocacy's future virtual services. The goal of the venture is to discover how the change in routine and decrease in social interaction as a result of COVID-19 has affected individuals with autism and their parents, Kantipudi said, allowing the club to respond with timely and appropriate resources.
"The past few meetings we've been … researching how the lives of people with autism have changed during the pandemic," Kantipudi said. "Because if you think about how hard it is for (neurotypical people) to adjust to being isolated and not being able to see other people, it's only so much harder for people on the spectrum."
One of the services the club hopes to eventually launch is a peer mentorship program, though members of Autism Advocacy are currently exploring a separate buddy program with WeEMBRACE, Balemurughan said. WeEMBRACE – a nonprofit that provides support to people with disabilities – pairs neurotypical individuals with neurodiverse children in California based on shared interests.
A multitude of other collaborations are in store for Autism Advocacy's future, Balemurughan said, especially for National Autism Awareness Month in April. In preparation, the club has held meetings with Fight for Autism at UC Riverside and is considering partnering with autism awareness organizations at UC Davis as well. One of Balemurughan's long-term goals for the club is to work alongside UCLA's Center for Autism Research and Treatment in its clinical research, she said.
[Related: Looking into what 5 UCLA cultural clubs have in store for an online fall quarter]
The research involved with Autism Advocacy is what captivates Jayasree Peri most as a first-year cognitive science student and member of the club. To make the greatest impact, she said advocacy should go beyond the social aspect and provide and circulate the science behind specific topics.
"I feel like one of the biggest problems regarding advocacy is that a lot of people just say, 'OK, but why should I believe you?' And if you have an indisputable piece of evidence which comes from science, I feel it'd be a lot more convincing to people," Peri said. "It'd be a really efficient way to help the community to understand what's going on and how they could help."
During winter quarter, Balemurughan said Autism Advocacy will combine its commitment to highlighting voices in the autism community with research through its outreach committee's upcoming speaker panel composed of researchers and advocates with autism. Such work will continue past the event with a potential search engine that Kantipudi said students can engage with to learn more about the neurodiverse community and Autism Advocacy itself.
While the club's mission is to provide resources at UCLA, Kantipudi said it also focuses on the growth of its members. For Kantipudi, joining the Autism Advocacy team as a committee head meant wrestling with when to lead and when to listen – especially when advocating for neurodiversity – because everyone in the club has different experiences. Over time, she said her position has revealed the importance of listening to fellow members and, most importantly, to people with autism.
"There are so many organizations that are trying to help people with neurodiverse issues, but rather than fully listening to them, they interject their own opinions," Kantipudi said. "Our club is all about trying to provide that safe space for people with autism to voice their concerns and share their experiences, and … we'll do whatever we can to support them."
Durgin is a senior staff writer for Arts & Entertainment. She previously served as the Music | Fine Arts editor from 2021-2022 and was an Arts contributor from 2020-2021. She is a third-year English and geography student from Meridian, Mississippi.
Durgin is a senior staff writer for Arts & Entertainment. She previously served as the Music | Fine Arts editor from 2021-2022 and was an Arts contributor from 2020-2021. She is a third-year English and geography student from Meridian, Mississippi.