UCLA's One Tree Planted branches out with environmental education amid pandemic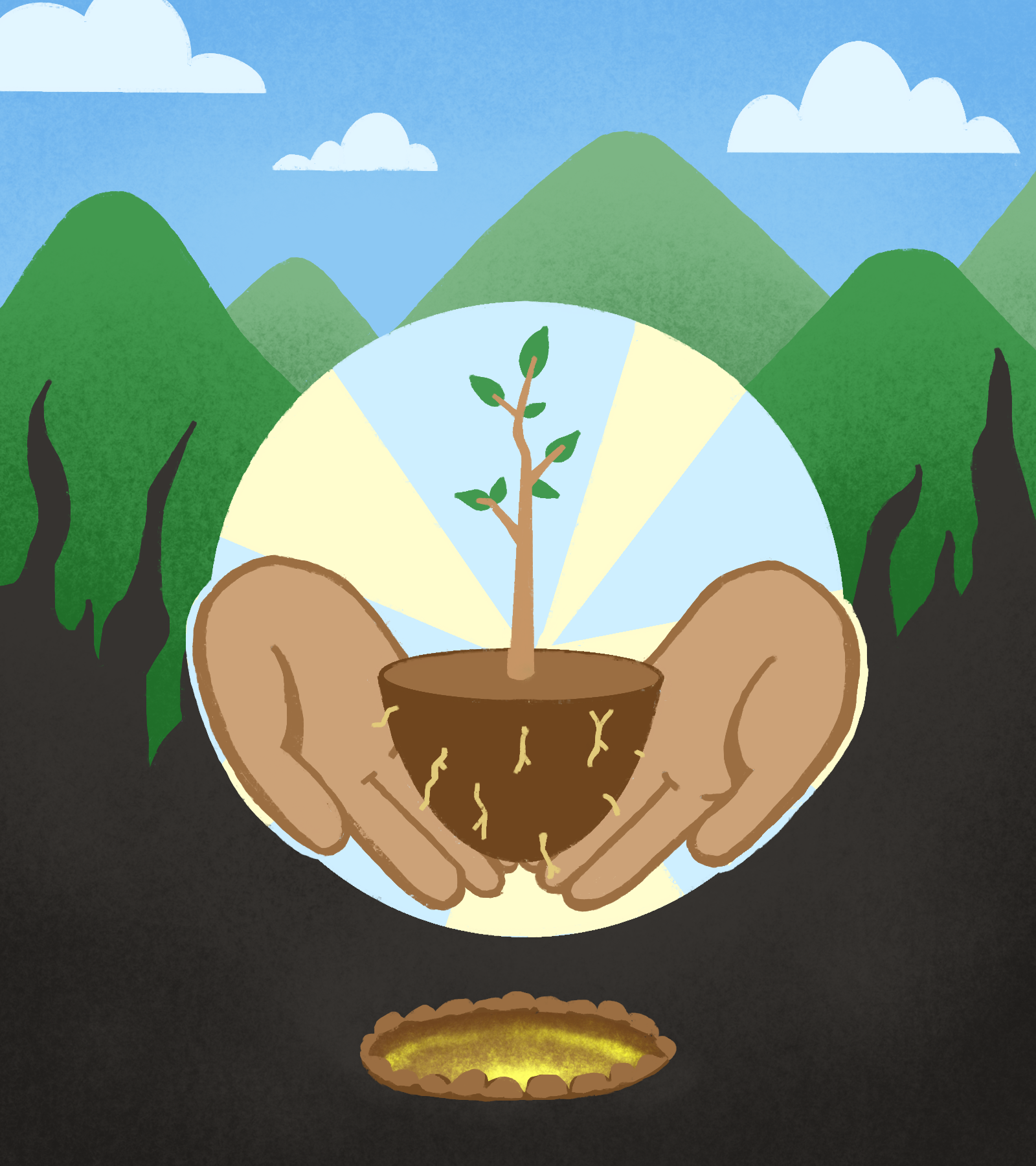 One Tree Planted doubled down when the COVID-19 pandemic uprooted daily life.
The club's seed was first sowed last year by Laila Khorasani, a fourth-year neuroscience student. In the midst of the wildfires that affected the Los Angeles area in late 2019, Khorasani said she began researching climate change and disaster mitigation. Through her studies, Khorasani said she discovered One Tree Planted – an international nonprofit that focuses on reforestation to better the environment and protect biodiversity – and partnered with the organization to create a UCLA chapter last spring.
"Whereas a lot of the other (avenues to fight climate change) may be more broad-scale and harder for individuals to contribute to, planting trees is something that can be done by anyone, and I thought that was something that was really unique," Khorasani said.
Working alongside Khorasani are the club's co-directors, Rucha Kulkarni, a fourth-year neuroscience student, and Carissa Reulbach, a fourth-year ecology, behavior and evolution student. Kulkarni said she and Khorasani met with One Tree Planted's founder, Matt Hill, and other members of the parent organization to establish the UCLA chapter during club registration last spring. Although logistical barriers delayed recruitment to fall quarter, Reulbach said she organized tree planting and fundraising events up until the COVID-19 pandemic prevented them from operating in person.
[Related: Looking into what 5 UCLA cultural clubs have in store for an online fall quarter]
With the pandemic still ongoing, Reulbach said One Tree Planted has pivoted from reforestation efforts to online outreach and education. Although the organization conducted fall quarter recruitment through Instagram and OnCampus for a virtual Enormous Activities Fair, it did not prevent the club from making environmental strides. In spite of preliminary anxieties around club membership, all three co-directors have found other ways to attract members and branch out, Reulbach said. The organization created three committees – blog posts, social media and educational outreach – to broaden the ways club members can be environmentally engaged, which is where One Tree Planted differs from other environmental organizations, Kulkarni said.
"We're not restricted to any particular thing," Kulkarni said. "There's a wide range of activities you can do – whatever you're interested in, as long as it's environmentally related. I think that's pretty special."
Though it was not a part of the original idea for the club, Kulkarni said One Tree Planted created a blog to explore notable environmental topics – such as the Green New Deal – through an academic yet digestible lens.
She said club members pitch ideas, collaborate and research posts before everything is published on One Tree Planted at UCLA'S site. Directed by Reulbach, social media also plays a big part in the club's mission to educate the general public, she said. With topics ranging from climate refugees to environmental racism, Reulbach said the committee creates infographics for their social media posts so followers can have a better understanding of all things environmental and political.
[Related: UCLA club continues to spread Disney magic in face of coronavirus pandemic]
The organization also offers local options for members to be involved with educational outreach, like creating presentations for middle and high schools. Khorasani, who directs the outreach program, said its goal is to start off with asynchronous lessons before transitioning to live online sessions for students.
"We feel like those are the students (who) are really going to feel compelled to actually do something about (climate change)," Khorasani said.
While each committee has its own goal, Reulbach said the three come together for occasional Zoom meetings for club members to have a general discussion before splitting off into committee-specific breakout rooms. Reulbach said the small-group structure of the calls has made it easier to engage with participants one-on-one. Members also have free rein over which committee to join and are not limited to any one group, Kulkarni said.
"A lot of (the new members) are looking through all the committees instead of just sticking to one, which I think is a really good idea," Kulkarni said.
A better environment is not the only goal that One Tree Planted has. Despite the advantages that an online setting has enabled – such as easier outreach – Khorasani said the team is still looking forward to a post-COVID-19 future. The core of One Tree Planted is still tree planting, and as such, Khorasani said she hopes that in-person activities can resume, when safe.
"There's a lot we can do online with advocacy," Khorasani said. "But the real work gets done on the ground."