Album review: Long story short, Taylor Swift gives fans an unexpected gold rush in 'evermore'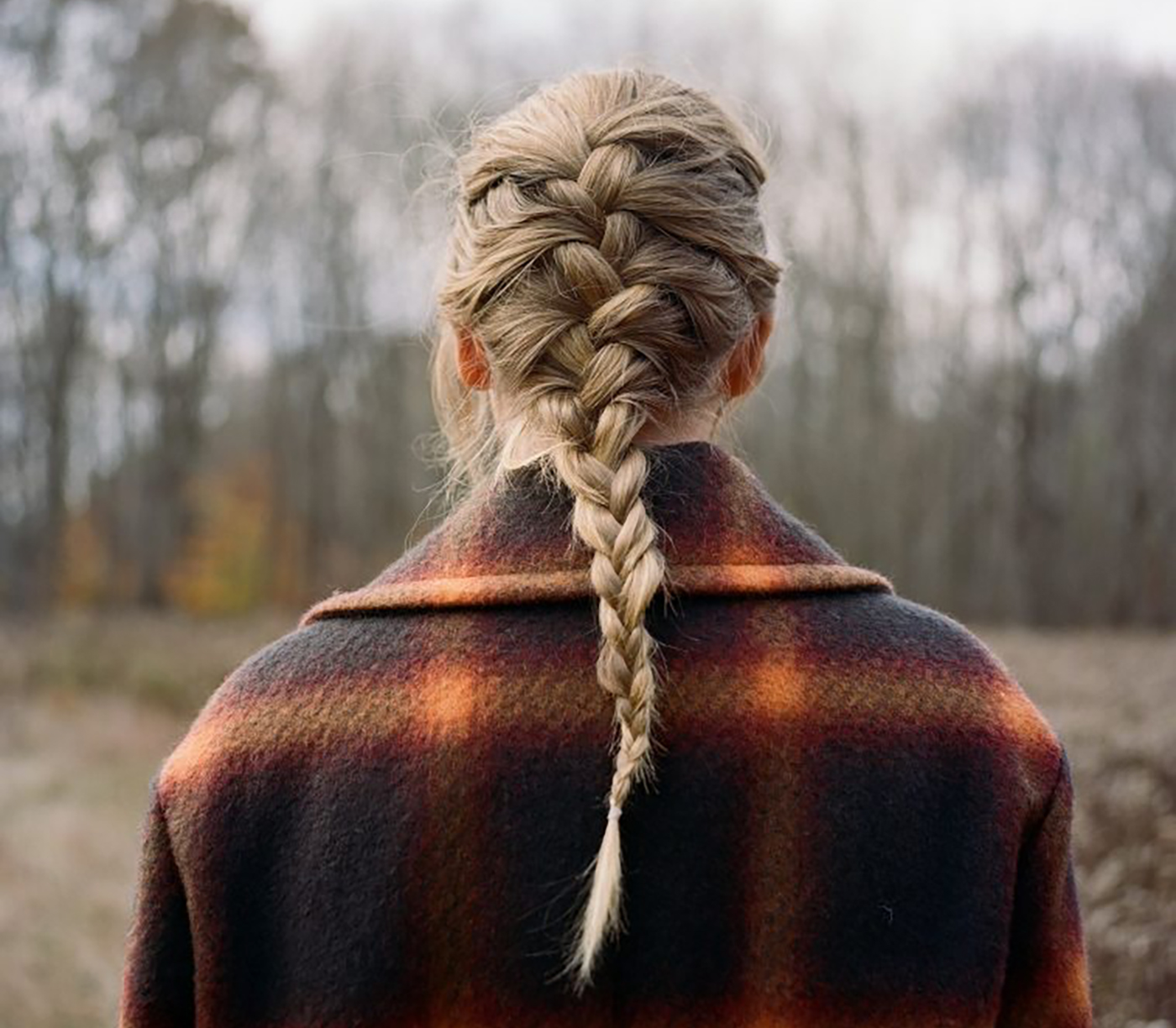 (Courtesy of Republic Records)
"evermore"
Taylor Swift
Republic Records
Released Dec. 11
Taylor Swift revealed Thursday that the land of folklore would be expanded evermore.
The songwriter put her lyrical prowess to the test in a stripped-back, surprise alternative album with "folklore" in July. Now Swift has given the record a fraternal twin sister named "evermore."
Every sequel – with the exception of "Shrek 2," of course – suffers the same curse, falling short of expectations founded by its predecessor. And while "evermore" is no exception to the rule, Swift expertly crafts the record using a variety of sonic qualities that manages to set it apart from "folklore" just enough to ensure its own success as an individual body of art.
The opening track "willow" reveals Swift's hand from the get-go, showcasing the artist's decision to lean more heavily into folk influences this time around. Quick guitar plucks and a snap beat generate Renaissance-esque rhythms to accompany storybook lyrics about willow trees, ships and wine. The folk-pop song feels as if it could have been pulled straight from centuries past, save for the witty quip, "But I come back stronger than a '90s trend."
Other tracks on the "evermore" journey owe their existence to the past, as well. "Ivy," a charming folk song, borrows from a history of influential writings, using an Aristotelian reference to fatal flaws and a nod toward contemporary poet Miller Williams' "Compassion" in its opening lines. The result is a poem set to music and arguably one of the strongest moments on the album.
[Related: Album review: Taylor Swift's 'Lover' constructs a highly relatable, mature narrative of love]
And if "betty" was the only true country track on "folklore," "evermore" offers a handful of extra winks to the singer's Nashville roots. Her familiar throwback style works most of the time, as is the case with the true-crime thriller "no body, no crime," featuring long-time friends and Grammy-nominated band HAIM. Crooning vocals drawl out over the chorus after quick-paced storytelling in each verse divulges a new twist in a crime-filled story on par with Carrie Underwood's "Before He Cheats."
The snare beats and guitar flows don't work as well on "cowboy like me." Nostalgic production and old-school country vocals doom the track to forever feel more like a cover than a Swift original, however noble the endeavor may be.
Yet "cowboy like me," for all its flaws, still makes for a great case study on Swift's ability to use her greatest weapon – songwriting – to redeem even the lowest points on "evermore." A far cry from many of the generalized, relatable lyrics of "1989" and right at home with the hyperspecificity on her sister album "folklore," Swift proves to be this generation's preeminent lyricist as she builds up narratives and unravels full storylines in each song.
Nowhere is this skill more prevalent than in "gold rush." Producer Jack Antonoff lent his signature beat-driven style to the track, producing a disillusioned tale of a woman dreaming of a love interest who catches the attention of everyone in town. But Swift snaps out of her trance in the song's last lines: "Eyes like sinking ships on waters/ So inviting, I almost jump in." The result is a radio-friendly power track complete with a type of storyline typically reserved only for country music.
[Related: Album review: Taylor Swift delivers stunning storytelling in emotionally raw 'folklore']
"Champagne problems" and "'tis the damn season" exhibit similar mastery of the world building Swift has recently employed in her shift from autobiographical to character-based stories. The former, a track about a proposal gone wrong, bitingly captures the damage done to every intimate corner of both ex-lovers' lives before one finally moves on.
The latter track captures the complex emotional processes of a woman who hopes to reconnect with her ex upon returning to her hometown for the lonely holidays. Hallmark could take a few notes from this longing track that ends without Swift divulging if the two lovers reunite.
With all of the album's lyrical eloquence, it's pertinent to note that neither "folklore" or "evermore" would exist without The National's Aaron Dessner, who produced and wrote songs with Swift for both of her recent albums. His bandmate's contributions, though, are somewhat lacking. While Swift's vocals meshed perfectly with Bon Iver's on the "folklore" track "exile," the same cannot be said for The National's Matt Berninger and his performance on "coney island." The otherwise alluring song becomes somewhat jarring when he enters on the second verse.
It's clear that "evermore" is certainly no B-side album pieced together from the cutting room floor, though if "coney island" is any indicator, just a few more snips would have done some good. But with more folk sounds than "folklore," Swift's ninth studio album is an escapist fantasy almost as enticing as its counterpart.
Countryman served as a senior staff writer. He was previously the 2018-2019 Music | Arts editor and an A&E reporter.
Countryman served as a senior staff writer. He was previously the 2018-2019 Music | Arts editor and an A&E reporter.