Album review: Taylor Swift delivers stunning storytelling in emotionally raw 'folklore'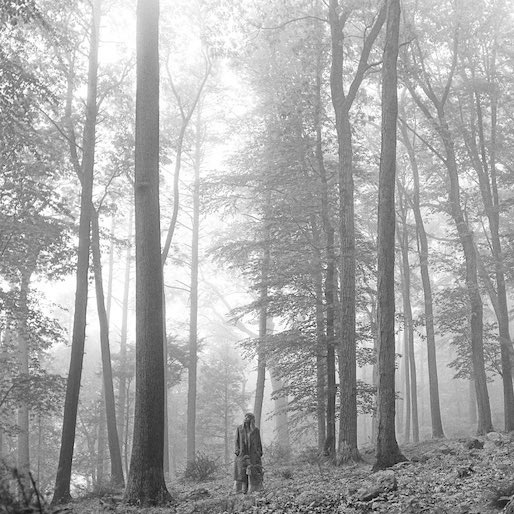 (Courtesy of Republic Records)
"folklore"
Taylor Swift
Republic Records
Released Friday
Taylor Swift gave fans less than 24 hours to prepare for summer's most somber soundtrack.
The world woke up to the surprising news of the singer's eighth studio album "folklore" early Thursday morning. And when the clock struck midnight on Friday, her listeners had 16 new complex tracks at their disposal. This time, Swift shifted the Easter eggs usually found in her months of album promotion into the record's lyrical fabric. Acoustic strings stitch together "folklore"'s carefully woven romantic narrative, leaving behind the heavy-handed production from Swift's recent records and trading up for raw, emotional tracks matched by equally impassioned instrumentals.
More than ever, Swift prioritizes an interconnected storyline on "folklore," apparent in its repeating lyrical parallels and scattered names that take any fan a bit of research to dissect.
Swift deemed "folklore" an album devoted to "escapism. … Like a photo album full of imagery, and all the stories behind that imagery," as she navigates multiple instances of tried and failed attempts at love through characters she created for the release. Whether it's a coming-of-age romance or a well-seasoned partnership, she keeps one thing consistent – the intense feelings of love and loss, both in the present and far after the sweetest moments have passed.
Nostalgia radiates from the soft claps and string plucking that guides the opening track, "the 1." Its narrator reminisces on the high points of their past relationship, yet can't help but ponder the road not taken, questioning "If one thing had been different/ Would everything be different today?" But it's just the beginning of Swift's characters grappling with tangled emotions.
Falling in line with the opener's musings on the past, "cardigan" unravels a complex love story that seemingly fits into what Swift hinted to be tripartite love story told from each player's perspective. On the laid-back song, producer and longtime collaborator Jack Antonoff creates a dark and sultry tale with every longing piano note and muted drum beat. Swift's haunting vocals help to achingly recount the narrator's downfall from feeling cherished by their lover to the relationship's ultimate demise as their partner will "chase two girls, lose the one."
[Related: Movie review: Lover or hate her, Taylor Swift controls her own narrative in 'Miss Americana']
The folksy twang of "betty" rounds out "cardigan"'s storyline from the cheating lover's point of view, proving even perspectives accompanied by uplifting instrumentals can have an underlying melancholy. Its acoustic guitar and occasional harmonica melodies pass as bright, but behind the protagonist's heartwarming teenage doting is their fear of rejection. The narrator's hopeful dismissal of their cheating as "just a summer thing" rouses an unknowing innocence that feels welcomingly familiar and encompasses the story of could-have-been high school lovers led astray.
However, Swift cleverly stops herself from leaning too heavily on stories of young lovers that could verge on cliche. The depth of lyrically connected tracks "the last great american dynasty" and "mad woman" stretches beyond familiar rom-com-esque plots Swift has chased in her past songwriting and dares to take on a melodramatic relationship between Rebekah Harkness, the founder of Harkness Ballet, and society's judgment toward her.
Swift lyrically nods to Harkness, the original owner of the lively Holiday House, which Swift eventually moved into. Over playful distorted guitars and a calm and consistent kick drum, Swift tactfully parallels herself to Harkness' tendencies to throw lavish parties and be labeled as "the maddest woman this town has ever seen."
But, yet again, nothing is as sunshiny as it seems on the surface of "folklore."
"mad woman" highlights the lower side of Swift's vocal range, complemented by tambourine shakes that add an element of mystery and edge. Straying from the third track's initial confidence, this later song shows the toll juvenile judgments can take on an individual as Swift angrily reveals, "No one likes a mad woman/ What a shame she went mad/ You made her like that."
[Related: Album review: Taylor Swift's 'Lover' constructs a highly relatable, mature narrative of love]
And such gloomy instances often struggle to find any semblance of a happy ending in "folklore," as Swift bares her heart through the lens of her characters. Any positive feelings dispersed through the record stem mainly from carefree instrumentals and fantasies of what could have been. Instances like the acoustic summertime giddiness of "august" feed effortlessly into the stripped-back electric guitar in "peace," which sits in the final quarter of the album and recognizes the past seasonal love in the former, but welcomes the clarity that emerges as time passes in the latter.
But it's moments like the shocking honesty of "mirrorball" – in which Swift laments her character's tendencies to mirror the desires of everyone around her to gain praise – and the ghastly tale of a lover overtaken by heartbreak in "my tears ricochet" that make the singer almost inseparable from the stories she pens.
Swift's ability to capture such fervent emotion makes it satisfyingly difficult to decipher which songs are self-referencing, which are fiction and which are some combination of both. "folklore," more than any Swift record that came before it, showcases the singer's skill as a songwriter with tracks lush in realism no matter how grim or fantastical.
In a world at a standstill, Swift transports listeners through time and love loss in "folklore." And with each track full of hidden overlaps and clues, the album can't help but invite those brave enough to pen their own story of the puzzle she created.
Cuzick previously served as a senior staff writing for Arts and Entertainment. She was the Music | Fine Arts editor from 2019-2020 and an A&E reporter from 2018-2019.
Cuzick previously served as a senior staff writing for Arts and Entertainment. She was the Music | Fine Arts editor from 2019-2020 and an A&E reporter from 2018-2019.