Q&A: YUNGBLUD discusses album and virtual tour, encourages fans to be 'weird!'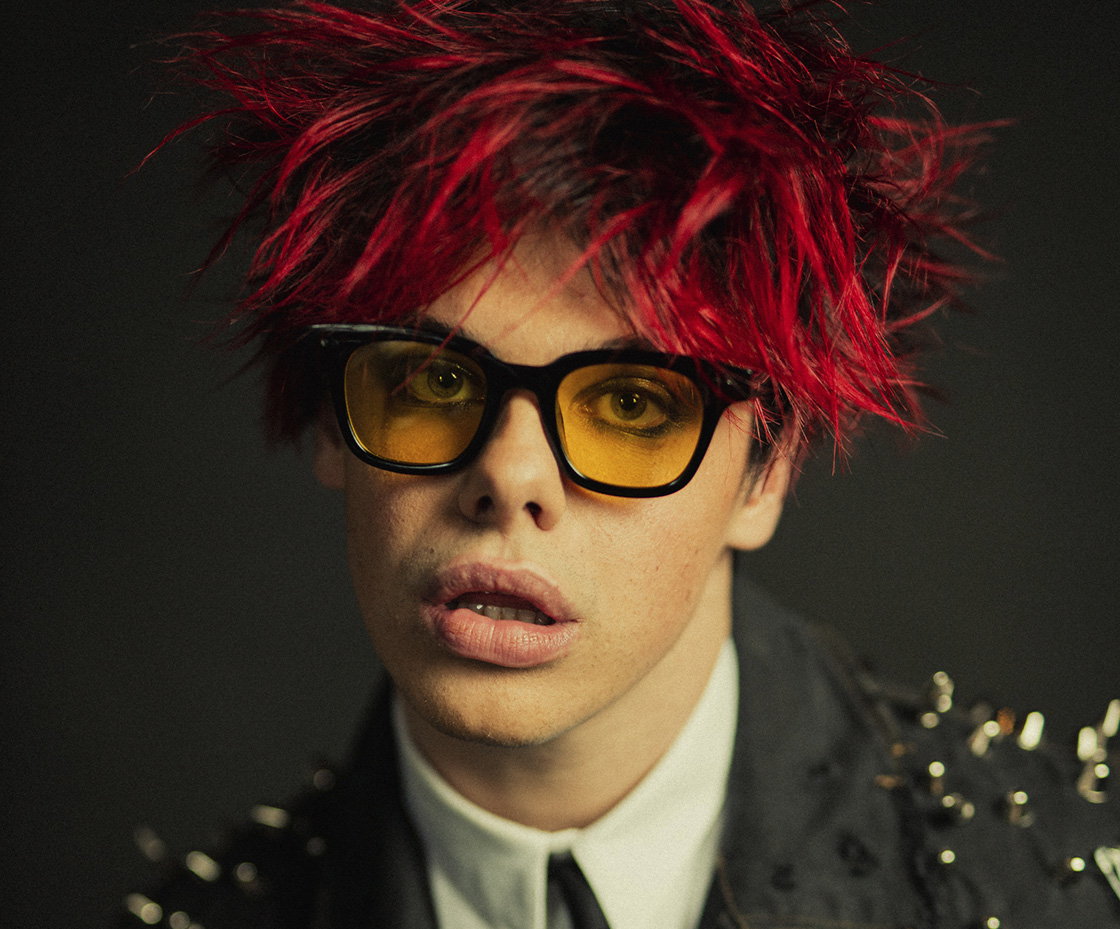 YUNGBLUD is embarking on a virtual tour for his newest album "weird!" that seeks to redefine the world as one that embraces every person's authentic self. (Courtesy of Tom Pallant)
"The Weird Time Of Life"
YUNGBLUD
Dec. 6
YUNGBLUD is giving punk rock a long-awaited facelift – complete with glitter, dresses and an occasional sprinkling of anarchy for flavor.
The animated singer, who's known as Dominic Harrison offstage, has been toting his intense political and social stances from his 2018 debut album "21st Century Liability" to his newest record "weird!" His rowdy and uplifting lyrics aim to encourage everyone who listens to speak up and be unapologetically themselves, he said. But YUNGBLUD is more than just Harrison. Instead, he credits his close-knit fanbase for his success in encouraging musical and political change.
Before the lights come up for his virtual Los Angeles concert date on Sunday, Harrison spoke with Daily Bruin's Brooke Cuzick about redefining what it truly means to be "weird," all in hopes of raising the voices of the youth in his new album.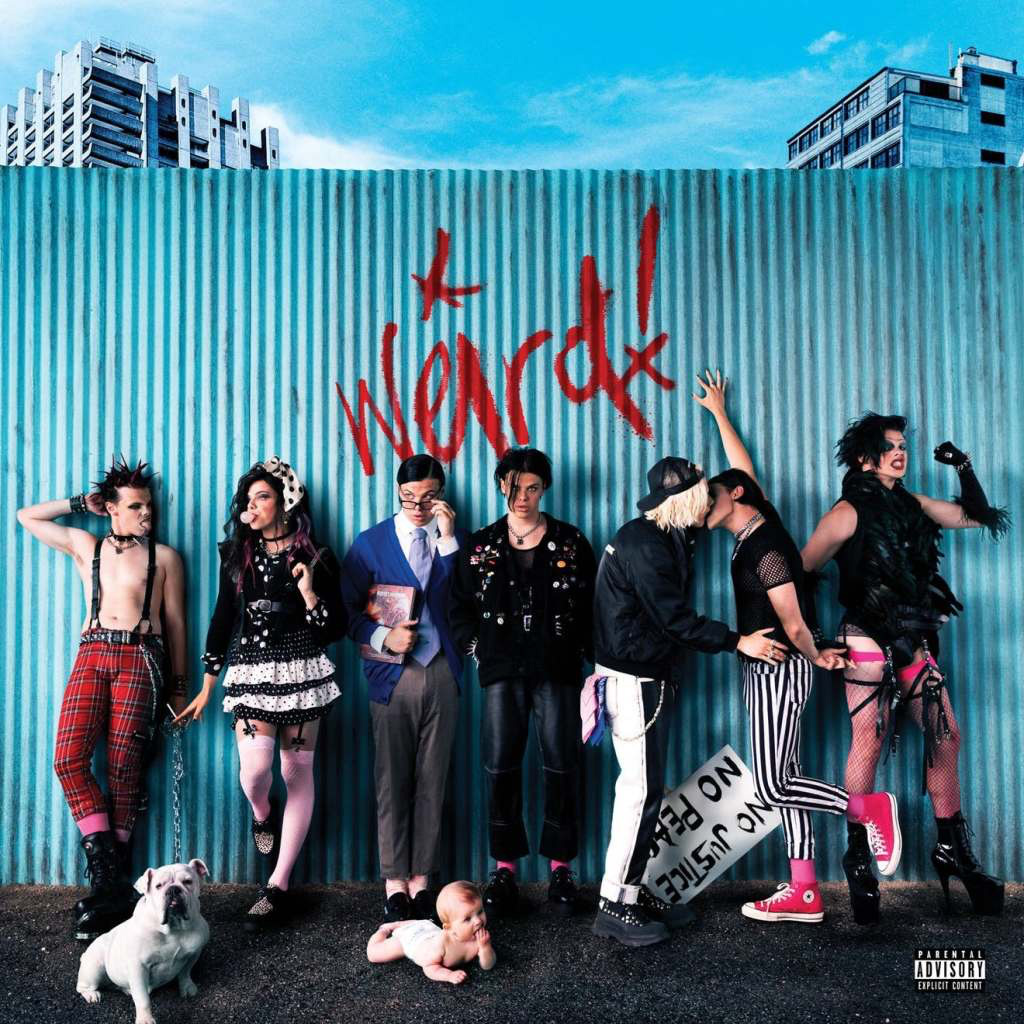 [Related: Q&A: Waterparks' Awsten Knight talks visual and musical conception behind latest album]
Daily Bruin: You recently won an MTV EMA award, where Dave Grohl of Foo Fighters said you're the reason "rock 'n' roll is not dead." How does it feel to be garnering more attention?
Dominic Harrison: (Grohl)'s speech was the highlight of my life. That guy literally was the reason I picked up a guitar. For him to say that YUNGBLUD is the reason that rock 'n' roll isn't dead, it made me so emotional.
All I wanted to do was build a community of people where it's alright to be just simply who you are … It's a community that's not based on a song, it's not based on a hit, it's based on an idea. The fact that (this community means) rock 'n' roll is alive and breathing in 2020 makes me very happy.
DB: Where does your close relationship with your fans stem from?
DH: We tell the truth to each other. It's a conversation between me and three million young people – and the conversation doesn't really stop. It's a place to exist and a place to belong no matter what size, what shape, what color, what sexuality. You're not bullied, we just welcome you … and that's it. YUNGBLUD isn't me. YUNGBLUD is us.
This album is literally about everyone I've met, it's their words. They have completely redefined every emotion I've ever felt … I wanted to create an album that's a neat story about life … It's an album about sexuality, sex, gender, drugs, love, heartbreak, depression, anxiety – a coming of age record.
DB: How do you feel putting a record out during this strange time when so many artists are trying to time releases so they chart well?
DH: Music has such an agenda nowadays. I just want to tell the truth and connect with my fanbase because at the end of the day, without them, I wouldn't be here.
It's the weirdest year of our lives … and I want to redefine what it means to be "weird." Weird can have such a negative connotation. But to be "weird" to me is to be free, it's to be different, it's to be uplifting, and I want people to embrace the strange and celebrate the abnormal.
I don't have the answers, I just know what I believe. And I know my generation, and I know that I genuinely believe that we are gonna change things.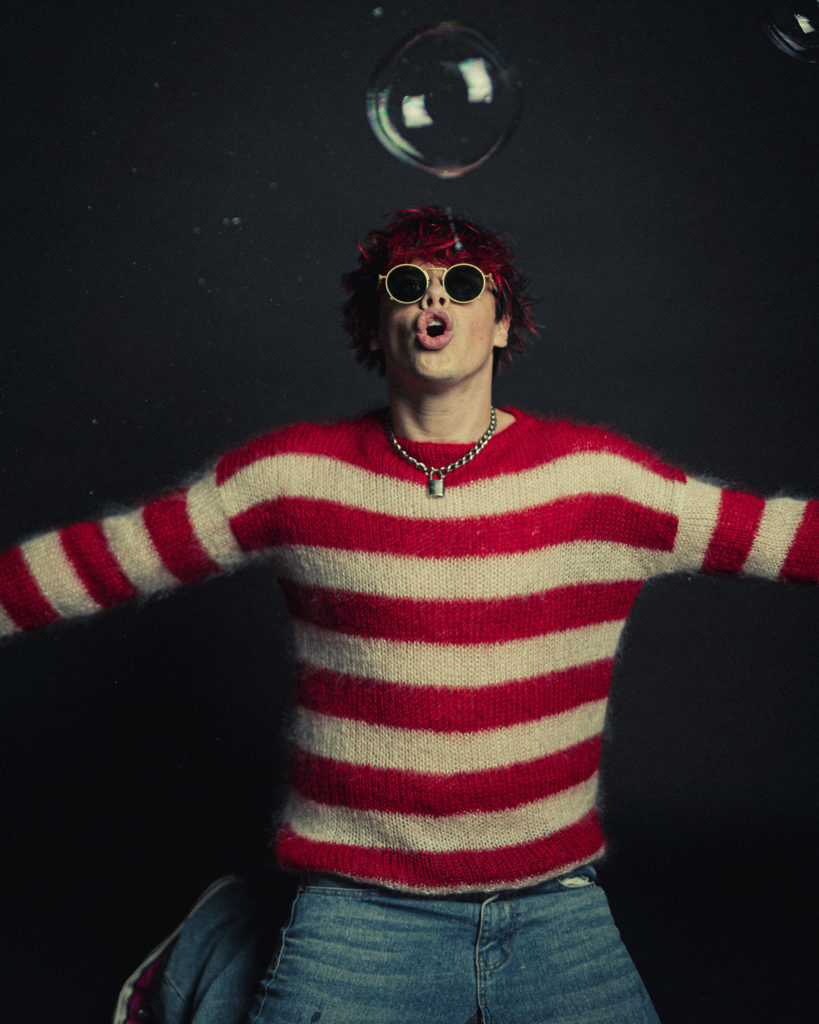 [Related: Q&A: Echosmith bassist Noah Sierota shares journey to band's 2nd album]
DB: Since your recent songs with Machine Gun Kelly and Bring Me The Horizon, what do you think collaboration does for the future of punk and rock music?
DH: At the start of this year, when we were making our albums – me, Machine Gun Kelly, iann dior, 24kGoldn – we were all in the same area. It seems like there's a scene within rock 'n' roll bubbling again. Rock 'n' roll died because not one artist can create a scene, and every "rockstar" wasn't really a rockstar in my opinion. They were all pretentious and trying to do it on their own. But no scene and no culture can happen on your own.
(Rock music) is about friends making music together and bringing people together, not having a god complex and trying to revive something that isn't even real … It's about connection and telling the truth and having fun and making mistakes. We were doing that at the start of this year, and I genuinely believe that rock 'n' roll is coming back.
DB: What made you want to embark on a fully virtual tour?
DH: At the start of the pandemic we did "The YUNGBLUD Show" … and I don't like doing things twice. Right now everyone's making live performances that look like glorified music videos, and that's sick, but I wanted to do a punk rock performance, mistakes and all, like a live show would be.
So we're recording 17 different shows, 17 different cities, with 17 different stories. Because yes, (YUNGBLUD is) a movement, but the cool thing about (touring) is going to different cities and … making the shows individualized. If you're from LA you can come to Belgium, if you're from Belgium you can come to LA. I wanted this experience to allow people to (virtually) meet new people from all over the world because … we're all a part of the same thing, and we're all fighting for the same cause. Just because we can't touch each other doesn't mean that we can't feel each other.
Cuzick previously served as a senior staff writing for Arts and Entertainment. She was the Music | Fine Arts editor from 2019-2020 and an A&E reporter from 2018-2019.
Cuzick previously served as a senior staff writing for Arts and Entertainment. She was the Music | Fine Arts editor from 2019-2020 and an A&E reporter from 2018-2019.