Crew reflects on salience, emotion of Netflix short 'If Anything Happens I Love You'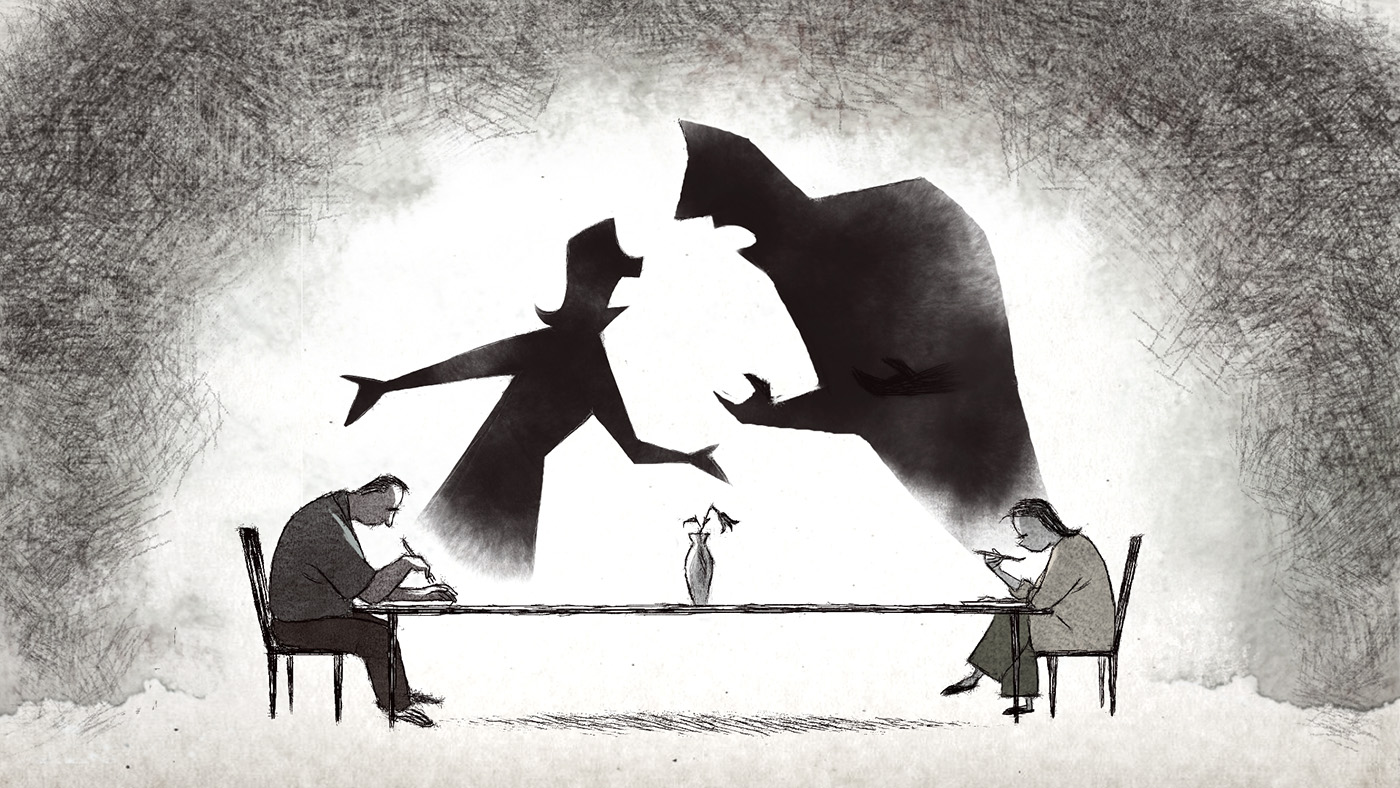 Correction: The original version of this headline incorrectly stated that the cast discussed the content of the film. In fact, the crew discussed the film.
This post was updated Dec. 5 at 5:23 p.m.
"If Anything Happens I Love You" offers a moment of collective grief in a year filled with prolific difficulties.
Netflix's new animated short film – written and directed by Michael Govier and Will McCormack – follows a husband and wife after the death of their daughter in a school shooting. Released on Netflix on Nov. 20, the film rolls along as the two adults and their anthropomorphic shadows navigate life without their only child. "If Anything Happens I Love You" has already won several film festival awards, including Best Short Film – Animation at the Edmonton International Film Festival, and also started a trend of reaction videos on TikTok. McCormack said he's proud of the movie – especially because of its humble beginnings.
"We were wealthy in spirit and story but sort of poor in money," McCormack said. "So we did what any reckless independent filmmakers do. We financed the animatic ourselves."
And money wasn't the only problem for the film, said producer Maryann Garger. Visa issues for crew members persisted throughout the process, she said, and the crew needed to work other jobs to support themselves because of the small budget. But Govier said the creators were able to overcome these challenges by continuing to work and not letting every challenge break their spirits while making a film focused on grief.

[Related: 'The Liberator' uses new animation technology to share World War II story]
"We wanted to show what grief looks like and what the grieving process looks like," Govier said. "Sometimes huge traumatic events happen, you read about them in the press and then the press moves on and you don't really talk about the people grieving."
In a year in which more than 1.5 million people have died worldwide due to COVID-19, Govier said the universality of the losses will help people feel more connected to this grief and express it while watching the film. And while sorrow may seem like a strange subject for an animated film, McCormack said the story could only be effective in animation because it felt like the only way to handle such sensitive material. Ultimately, he said the animation team full of young women is what brought this project to life.
"Working with these women, (such as) a female composer and our lead female producer, we had just this incredibly collaborative environment for people to pitch ideas," McCormack said. "It was truly a team effort."
Govier said Youngran Nho, the animation director on the film, and composer Lindsay Marcus brought creativity and energy to their roles. And while their film features a female composer, Govier also said he learned that less than 10% of the top films in 2018 had a female composer. Similarly, Garger said she also wants to amplify marginalized voices from behind the scenes and continue making cause-based films.
While grief already is a heavy theme to tackle, the backdrop of a school shooting adds even more weight to the film's content. As a result, McCormack said the creative team made sure to research and handle this detail with great care. He said the team worked with Everytown for Gun Safety – a gun violence prevention organization – to create an accurate and respectful scene that indirectly depicts a school shooting, making sure it felt authentic to the victims' experiences.
[Related: Short film sheds light on lasting movement for abortion rights and access]
And though gun safety and gun safety legislation has become increasingly politicized in recent years, Garger said they didn't feel any political pushback on the message of their film.
"No one ever said anything to our faces," Garger said. "We never encountered one person who said there shouldn't be gun safety in schools."
And just like the general agreement on gun safety in schools, the social media challenge for which individuals post their reactions before and after the film while trying not to cry reflects a coming together in a year full of divisiveness. But TikTok users aren't the only ones releasing their emotions – Govier said almost every part of the film still brings tears to his eyes, and McCormack said the impassioned reactions of the audience are still his favorite part of the film's reception.
"It brings me so much joy as a filmmaker to know that people have this opportunity to emote and release all of this pent-up emotion," McCormack said.